This article show a guide on how to use Volvo Premium Tech Tool to change Parameter P1AO5 (PTO 1 Split Gear) for lock out of neutral 2 in PTO mode.
Preparations:
2022 Volvo PTT Premium Tech Tool PTT 2.8.150 & 2.7.116 & 2.6 All Version Free Download
How to Install Volvo Premium Tech Tool PTT Software
Procedures:
Run Volvo PTT Premium Tech Tool,and login
Select "Connect"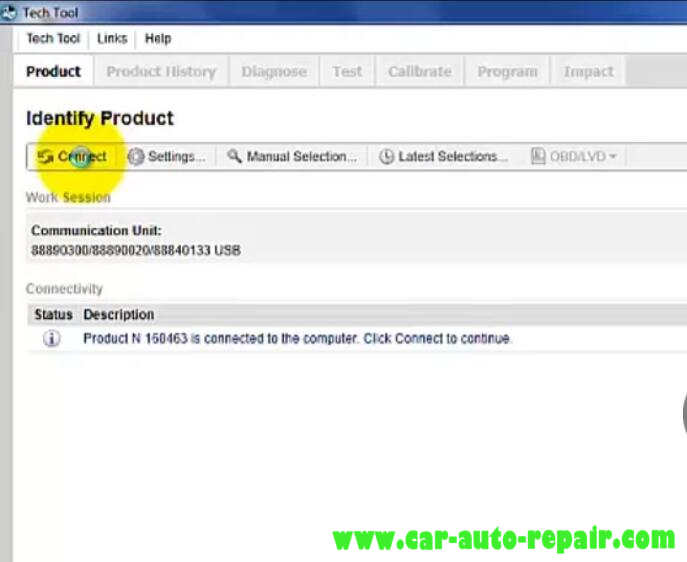 Enter work order number and click "Start Work"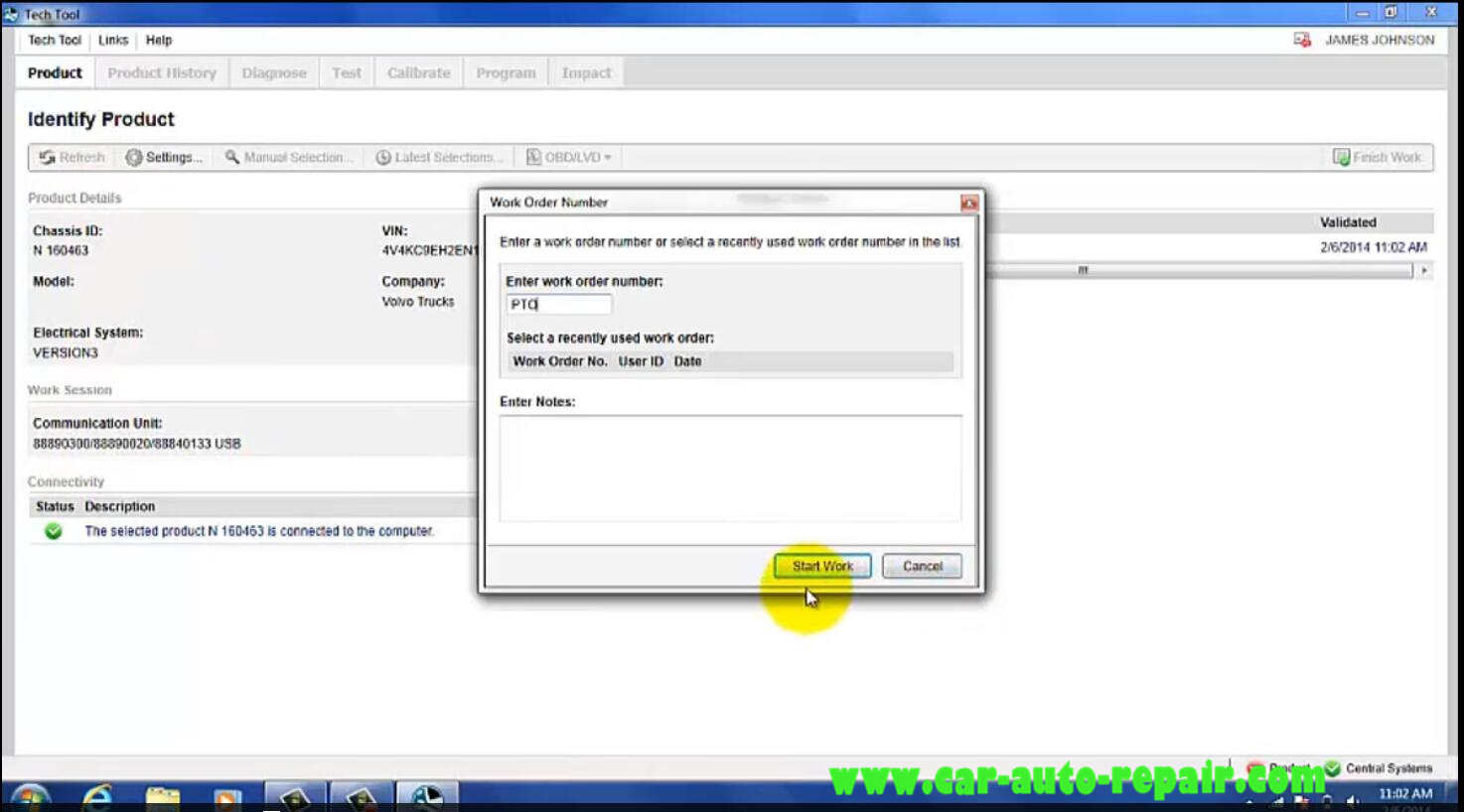 Select "Program"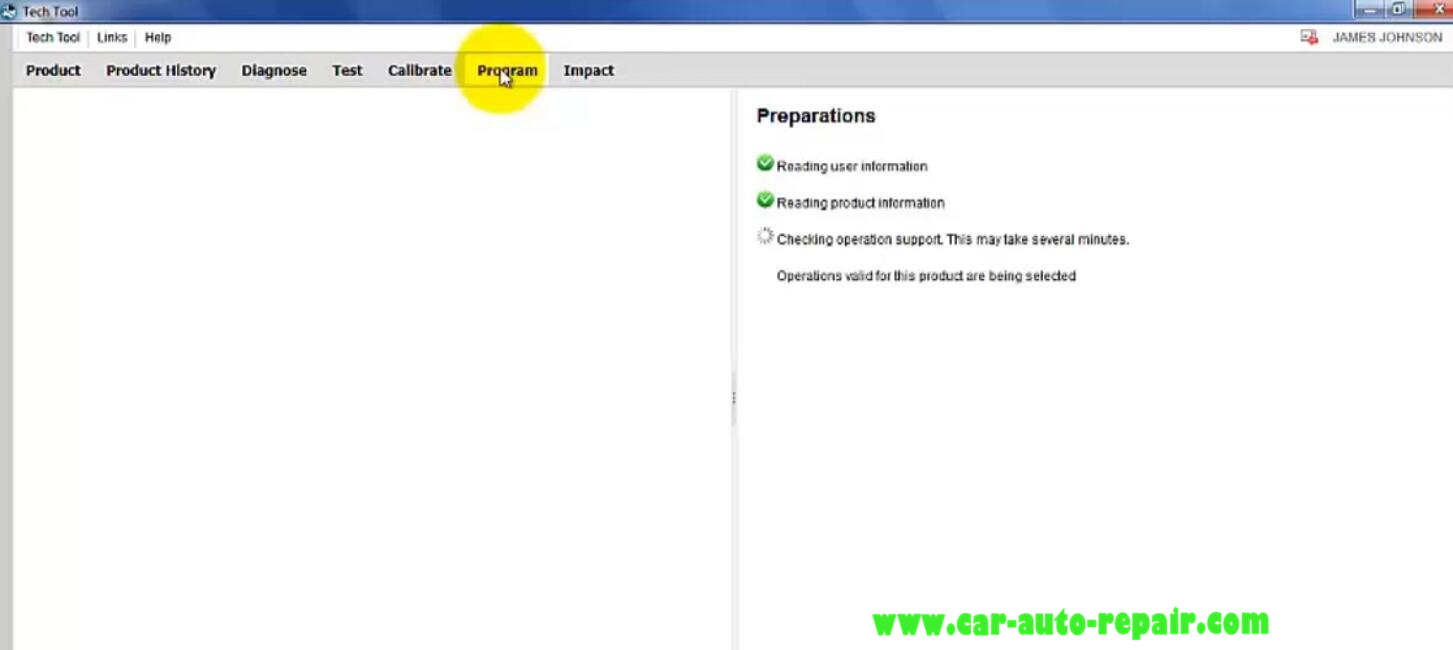 Then click "1700-22-03 Parameter,programming"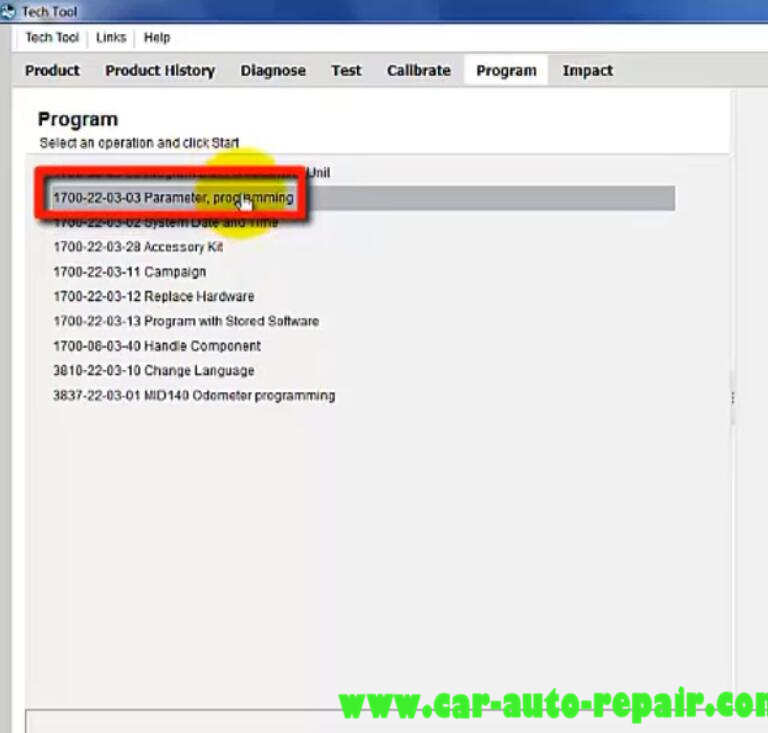 Click "Start" to continue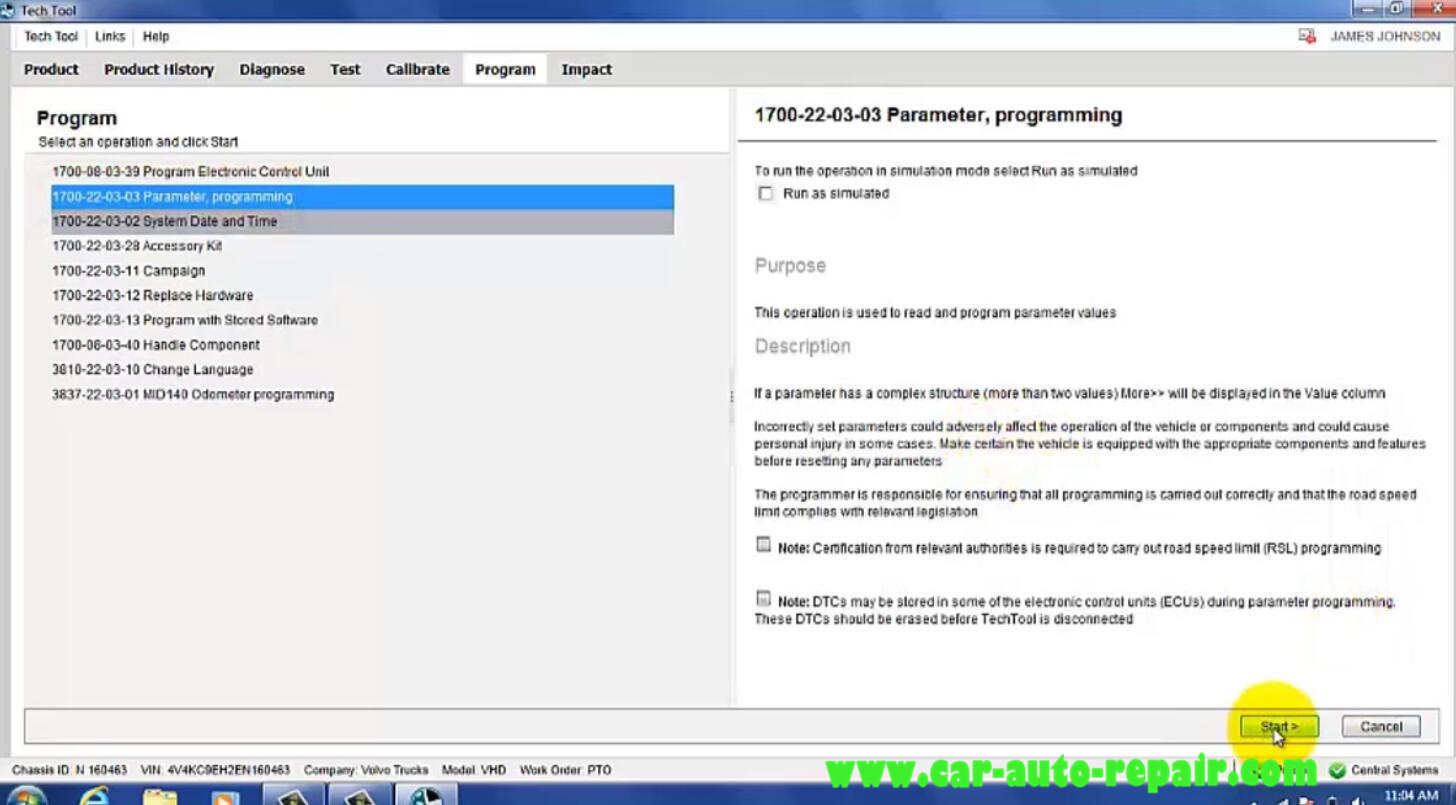 Please read and "check" the box to agree to the advisory.Click "Continue" to proceed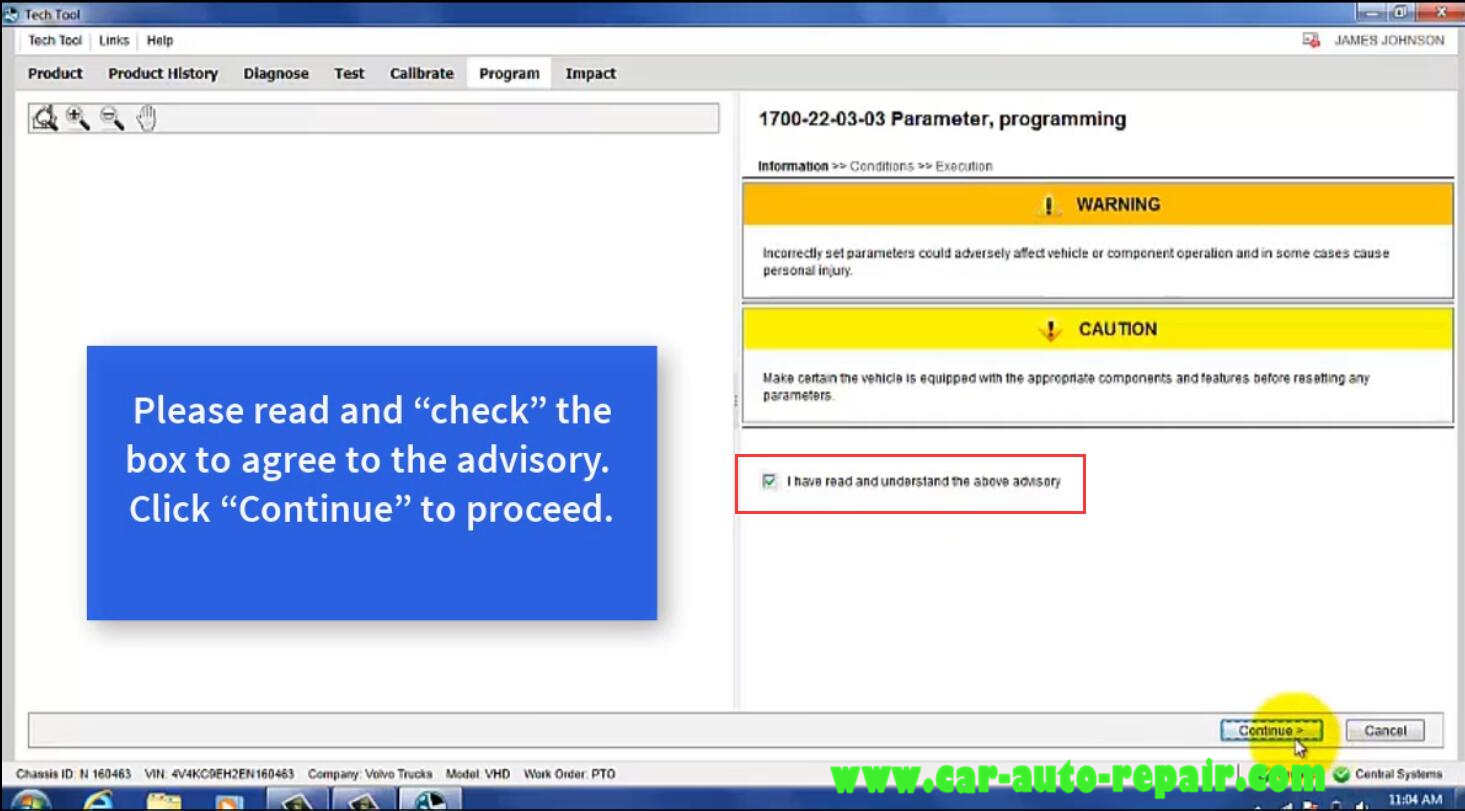 Then click "Continue"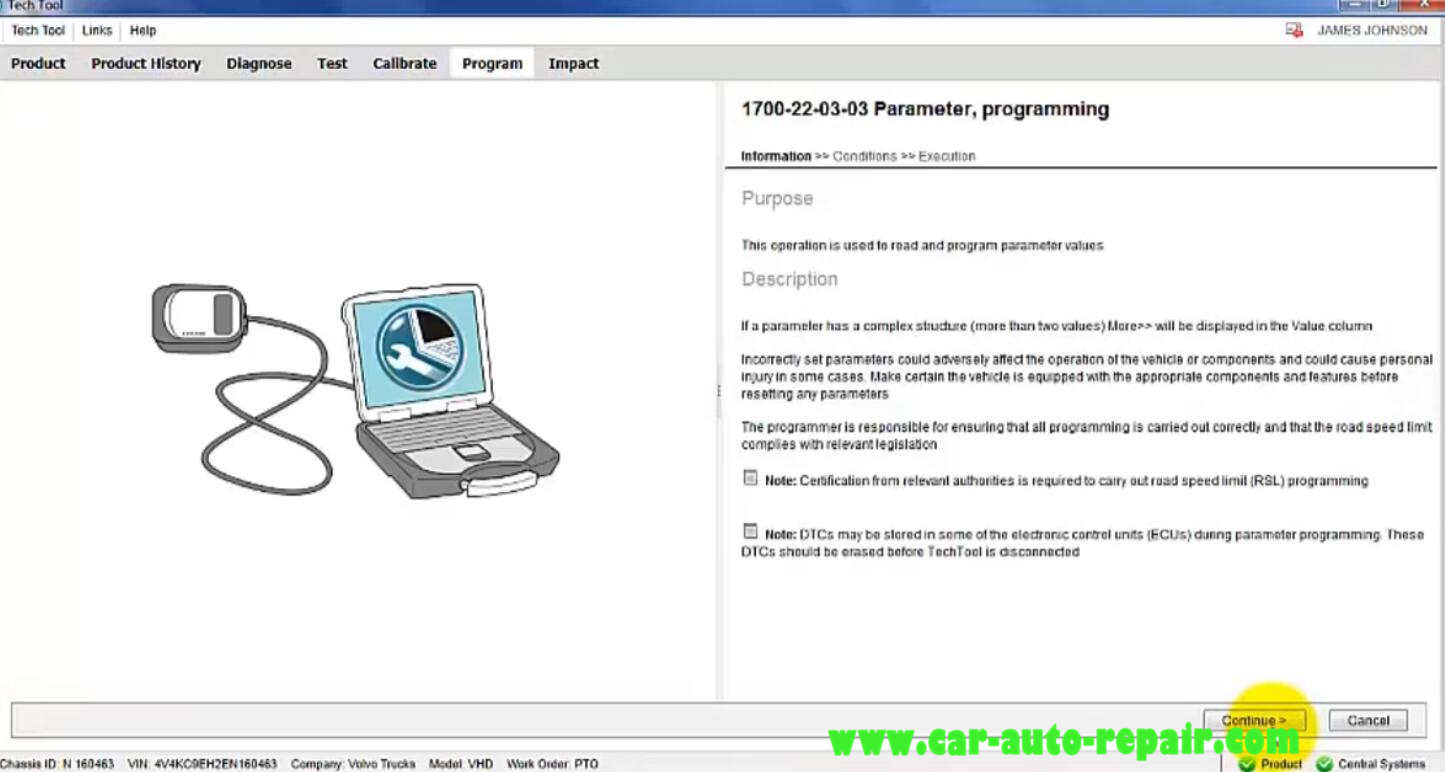 After meeting automatically checked conditions.Click "Continue"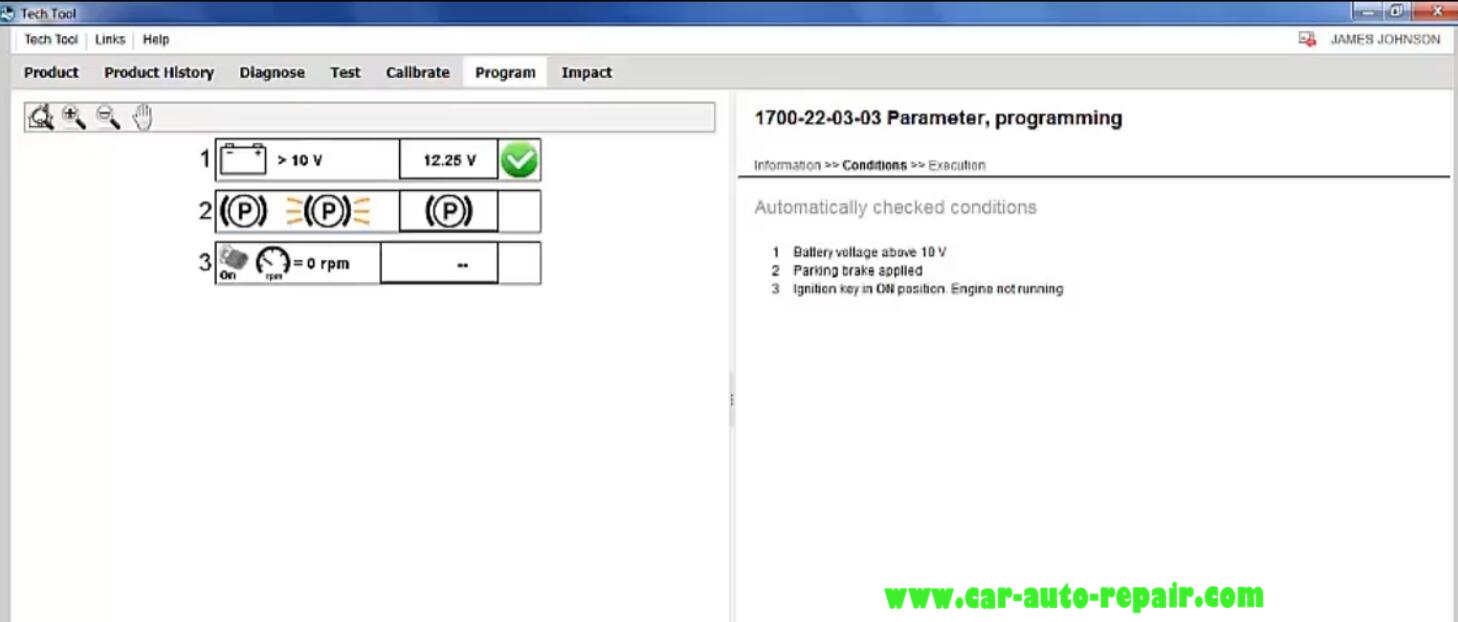 Allow time for readout of parameters
Then select TECU control unit view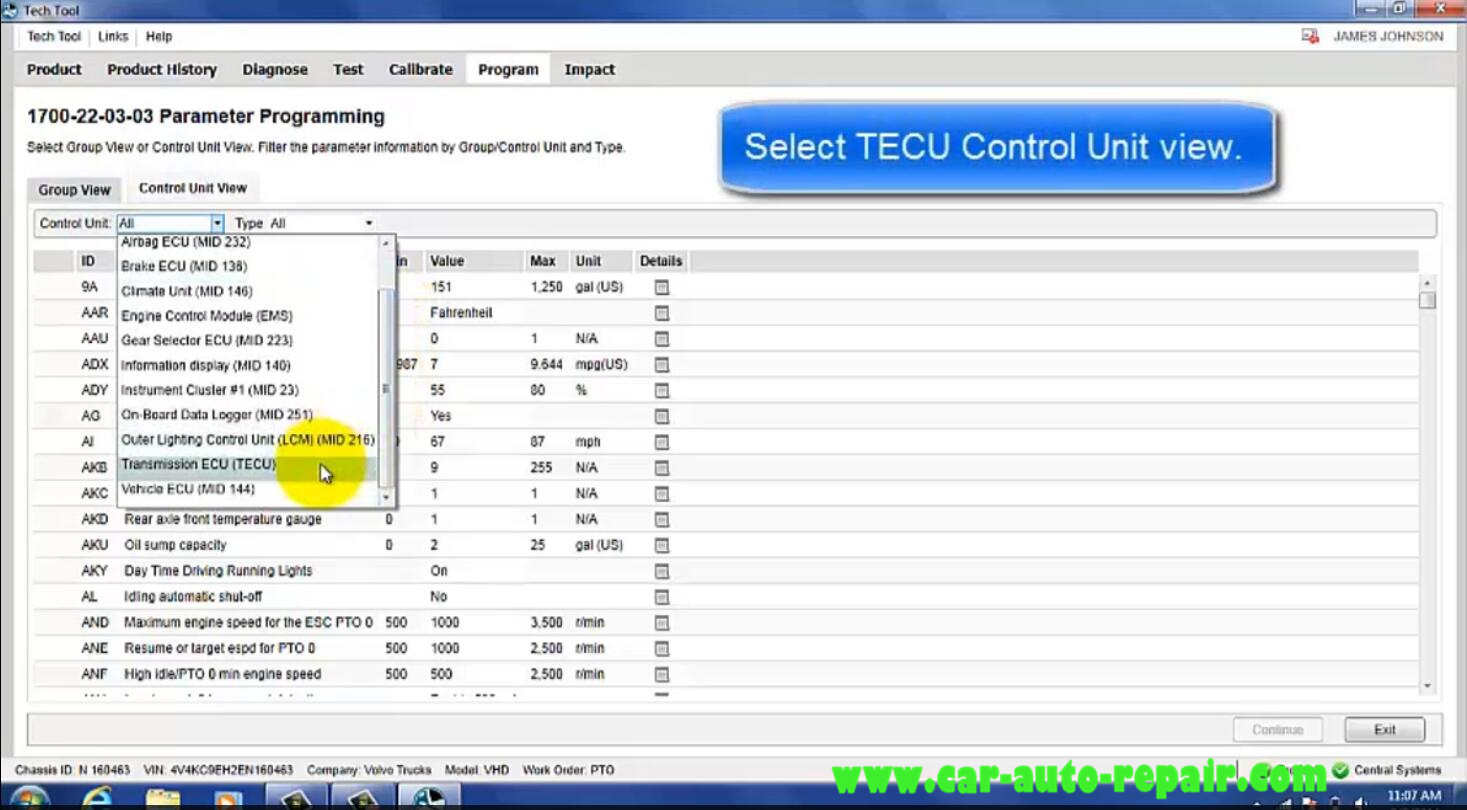 Locate P1AO5(Spill gear for Transmission PTO 1).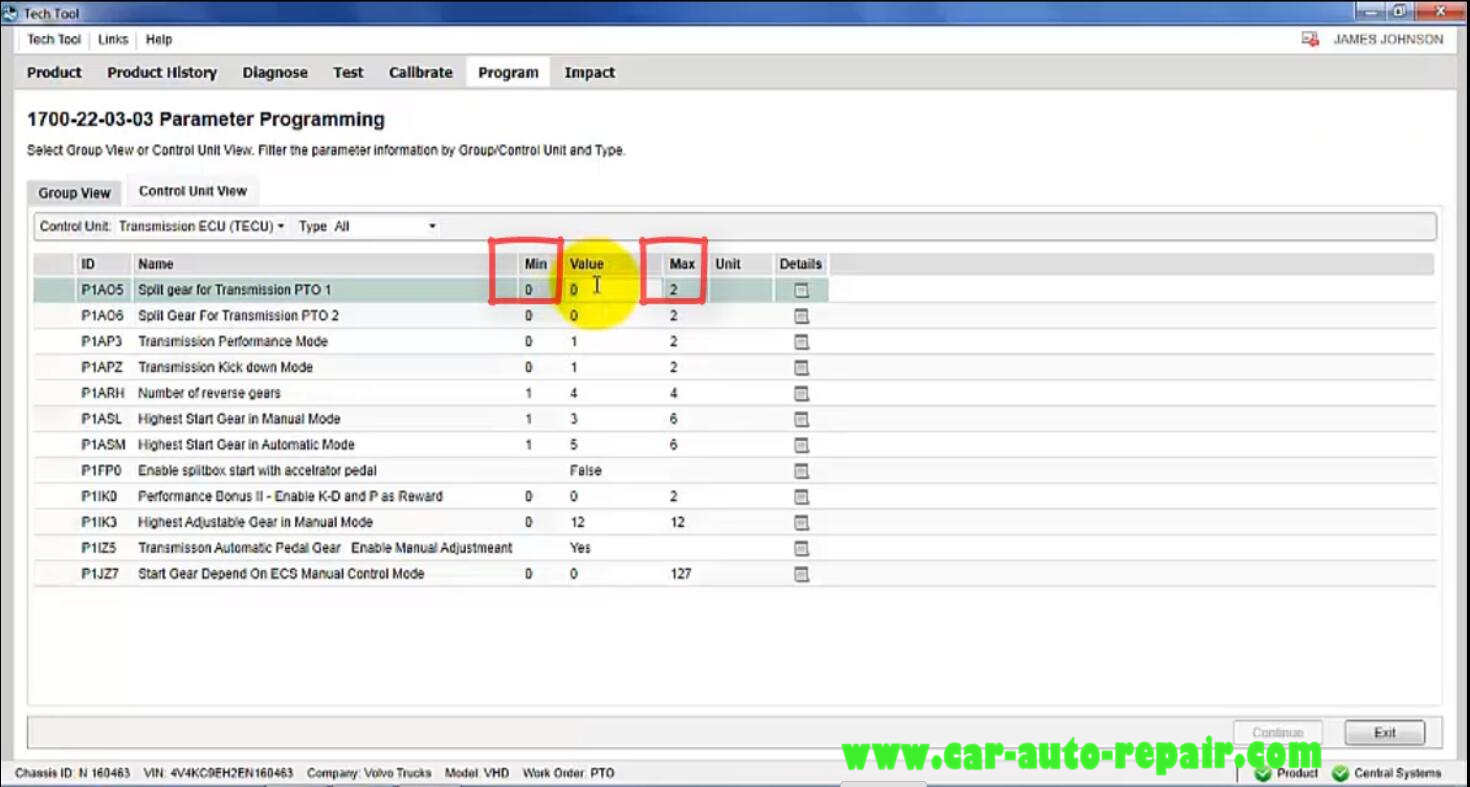 Double click the value of parameter P1AO5 and change it to 1.After changing the value of this parameter click somewhere else on the screen then click continue to process.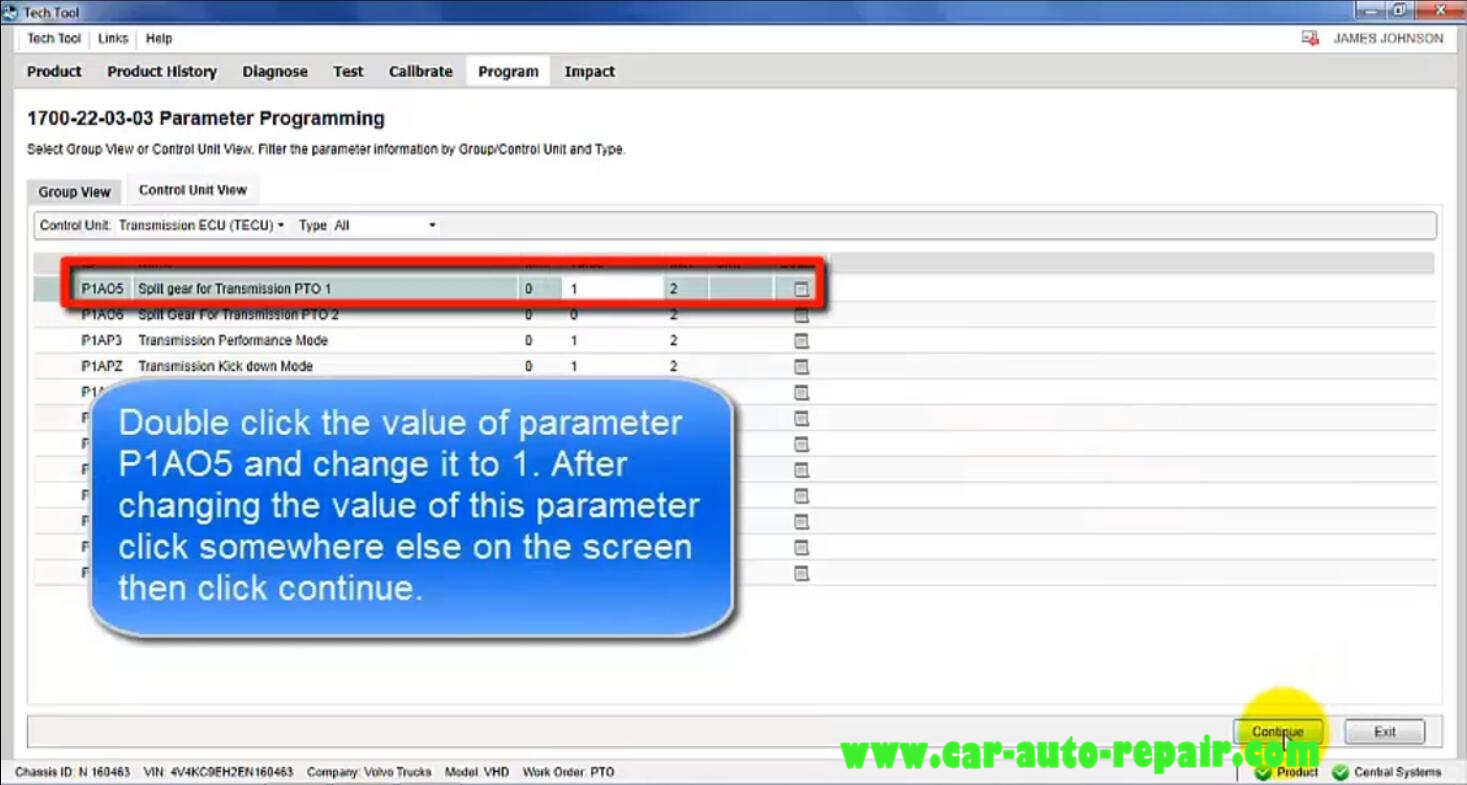 Before program the value to vehicle,you need click "Program" button to start.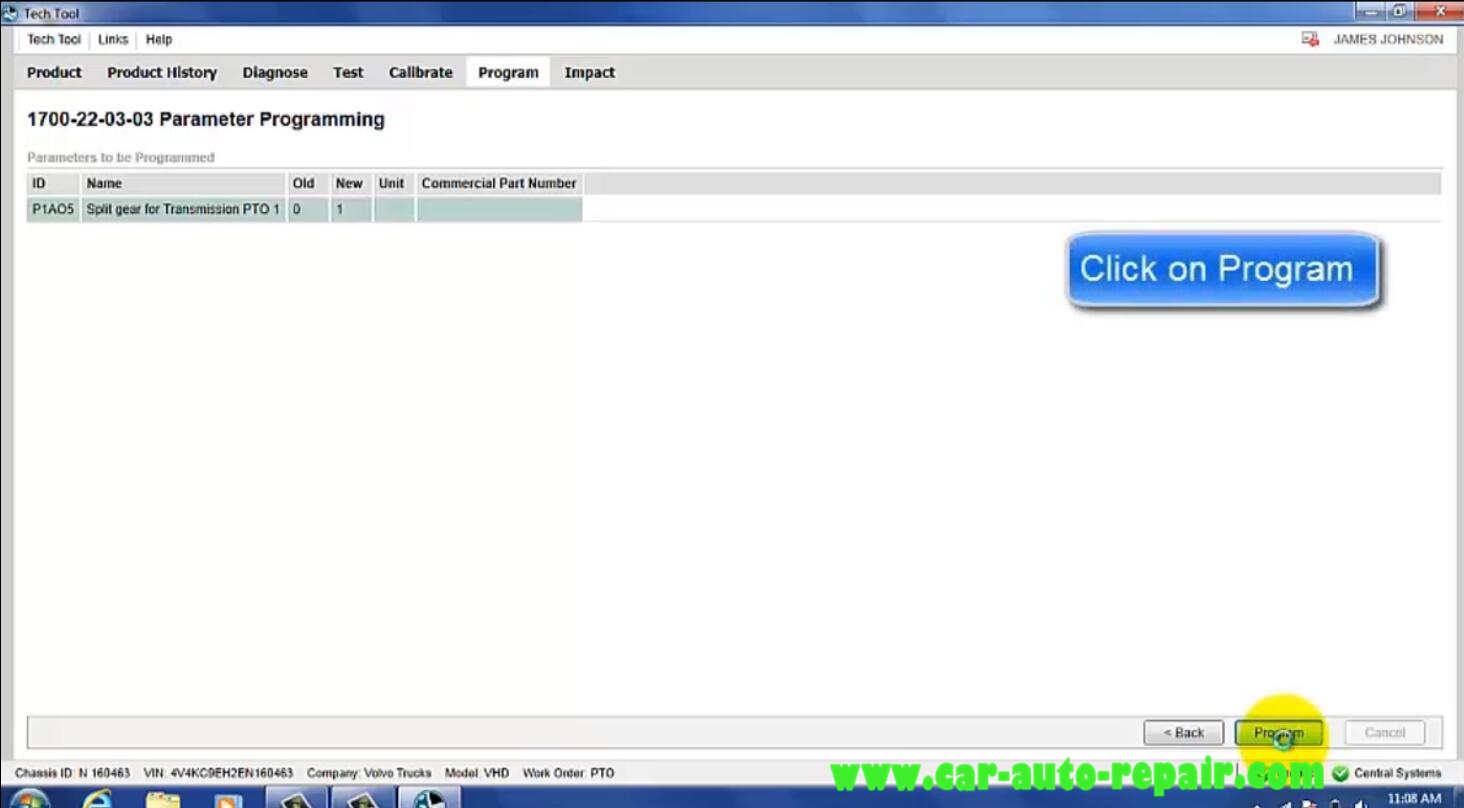 Now you will see the new value you have program it,and click "Exit" to process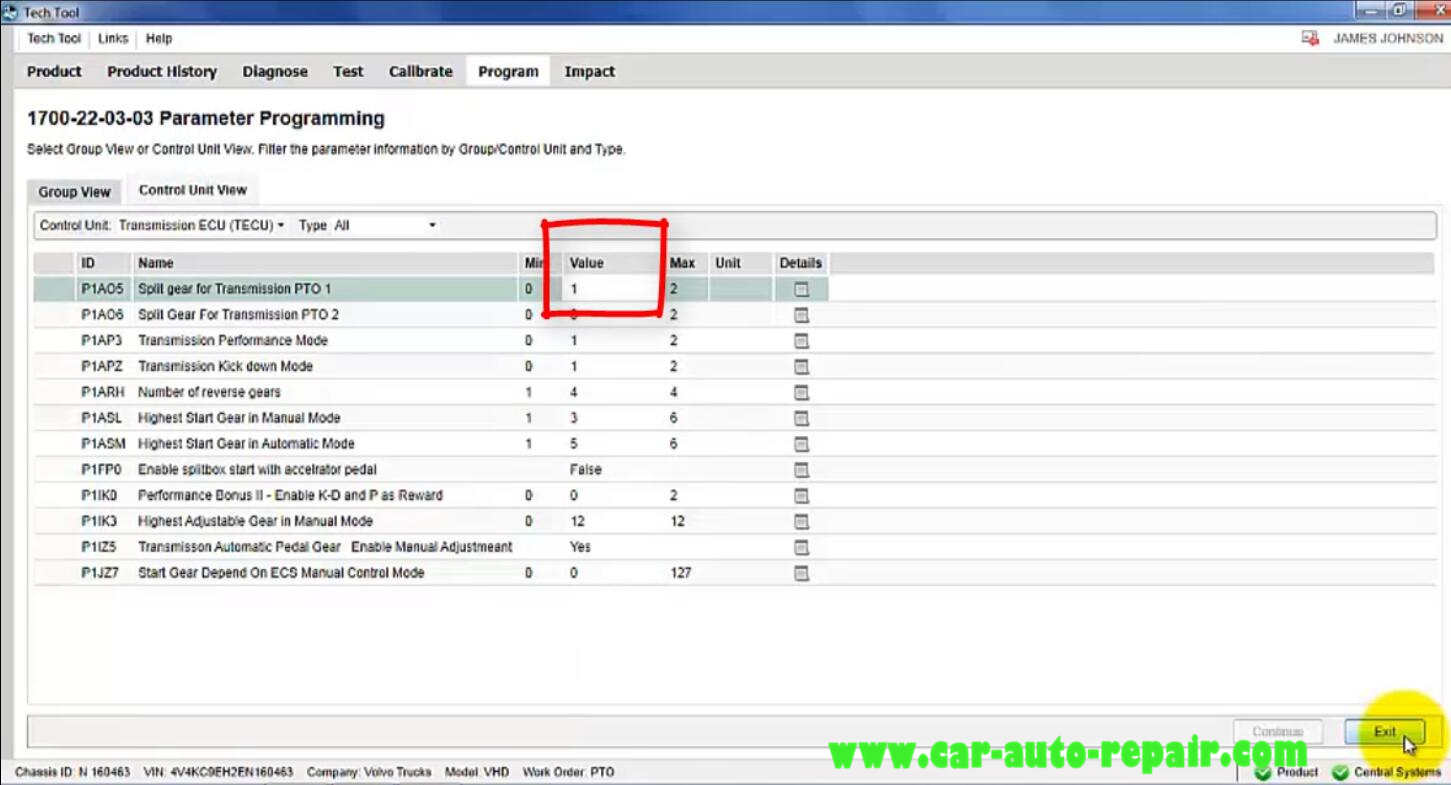 Now you will be prompt to follow bellow operation to restart control modules
1.Ignition key in OFF position
2.Wait 10 seconds
3.Ignition key in ON position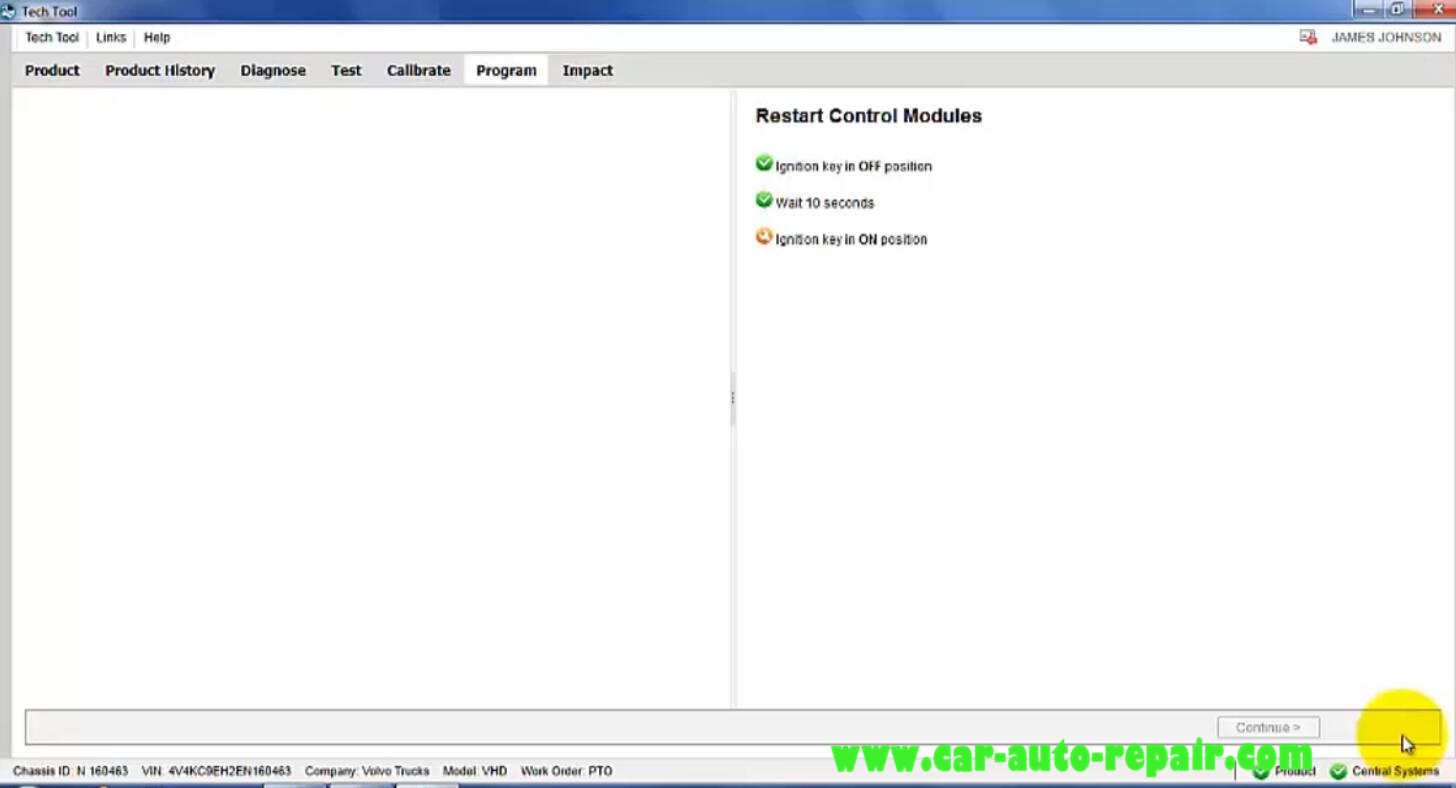 Now the parameter P1AO5 has been changed to 1 to lock out N2 during TO operation.
Important:
After working in any diagnose,test,calibration or program operation click on "Finish work" before you work in another vehicle.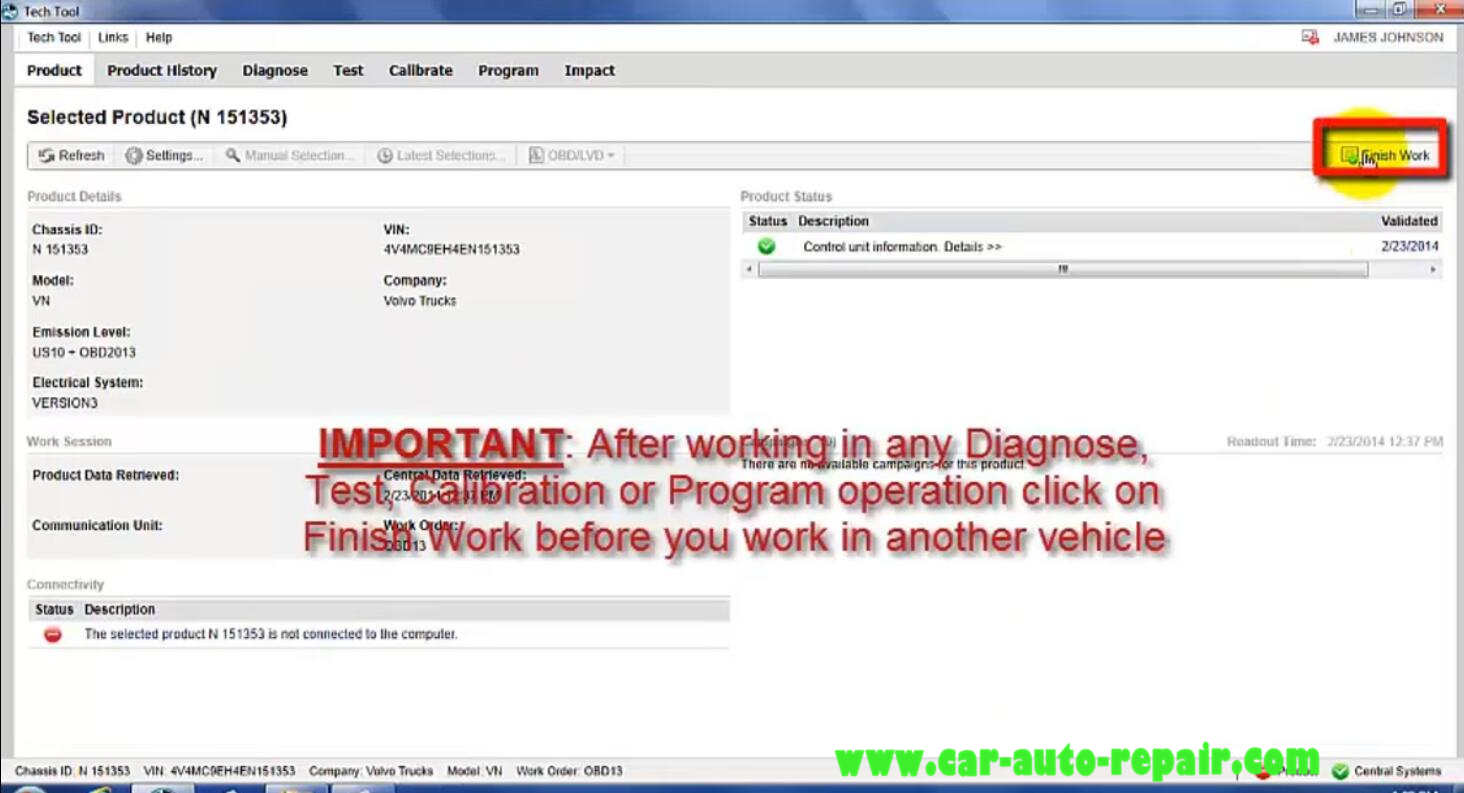 Done!
(Visited 141 times, 1 visits today)