This auto key programming case focus on how to do all keys lost programming for 2012 Volkswagen Santana Vista.And for more VW case check here:Volkswagen key programming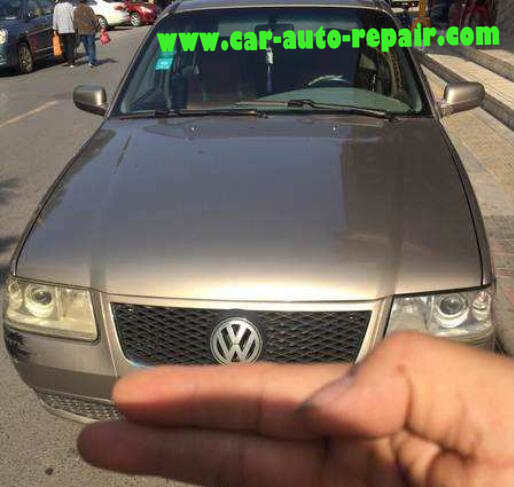 Description:
For Volkswagen Santana Vista,it used 48 chip type before 2009 and 44 chip type after.If the chip is 48 type,it can be programmed by auto key programmer directly.And for 44 chip type i share below two method to program.
Method 1:Read out PIN,then program Keys
Remove the immobilizer box located under the steering wheel,and disassemble the cover to remove 24C04 8-pins chip.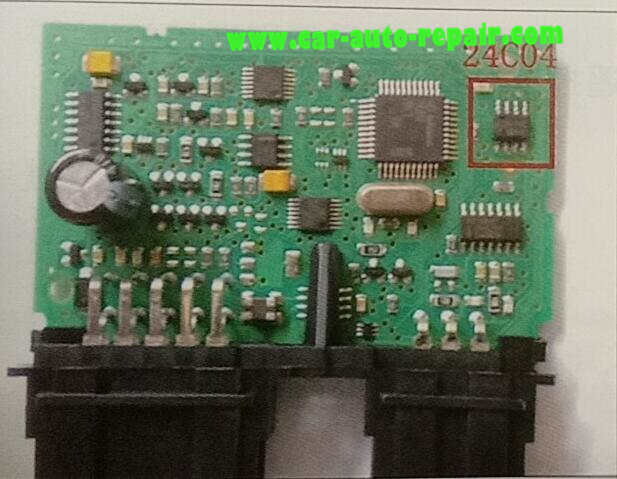 Use programmer to read out immo data,then located 60th,110th,1B0th line,the PIN code will repeat 3 times show as below picture:"810F".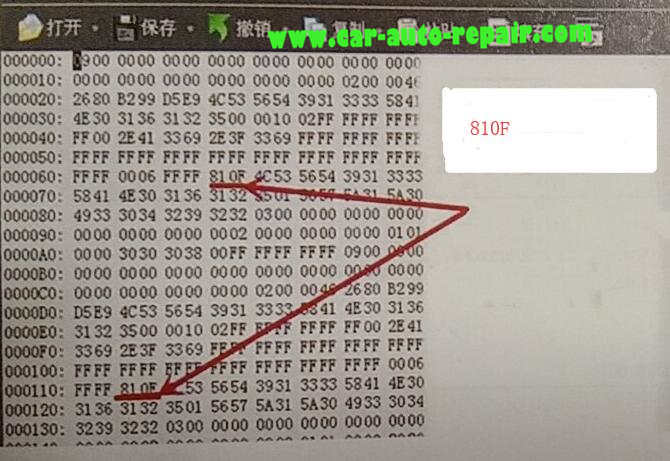 Now exchange byte "81" and "0F" and get "0F81",then convert this new value "0F81"to 10 decimal "3969".
Then you can use universal key programmer to program new keys.
Note:If you have special device,such as VVDI2 Commander and special chip 44,it is very easy to do it.
Method 2:Write Start
Use AD900 or Tango to generate start-chip.
Follow method 1 to remove 24C04 chip and read out immo data bin file.
Use AD900 to select E2 data and select "24C04" and chip 44.Then load the bin file you saved just now,then write the data into the new chip,this chip called "start-chip".
Then you can use this start-chip to make a key.
Remote Programming Manually:
1.Close all door,sat on driver side
2.Press driver side door lock manually
3.Turn key from "ON" position to "ACC" position 3 times quickly,and final at "ON" position
4.Press driver side door lock manually again
5.Press unlock button of remote twice (Now first remote programming have done)
6.Then press "lock" button of second remote,you will see driver side lock will act,it mean second remote programming completing.
Note:Operate above each steps as quick as possible.
(Visited 24 times, 1 visits today)