This instruction show you guide on how to remove and replace front/steering console for JCB 3CX,4CX,214e,214,215,217 & VARIANTS.
Related Contents:
2017 JCB Parts Plus+ and Repair Service Manual Free Download
2022 JCB ServiceMaster 4 Free Download for Win 7/Win 8/Win 10
Removal
1 Park the machine on firm level ground, apply the parking brake. Lower the loader arms and excavator to the ground, switch OFF the engine and remove the starter key.
2 Disconnect the battery.
3 Working in the cab, remove the steering wheel as shown.
4 Remove the fixings A (4 off) at positions shown and take off the steering column pedestal cover.
5 Remove the column switches B.
6 Remove the instrument panel C.
7 Remove the fixings D (4 off) securing the front console panel at positions shown and then carefully lift up the front console clear of the steering column assembly.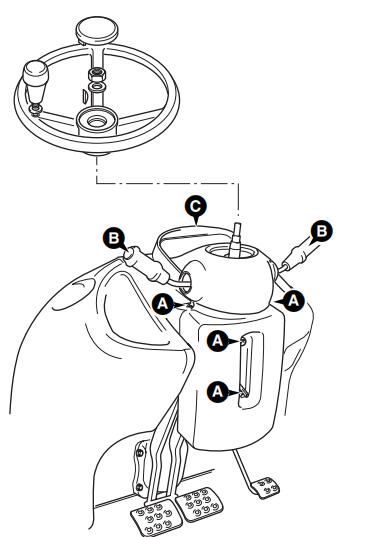 Replacement
Replacement is the reverse of the removal sequence.
Take care when removing/replacing the console panel to ensure that harnesses do not become snagged and that no other connections have been disturbed.
After re-fitting, operate the front/steering console controls and check they all function correctly.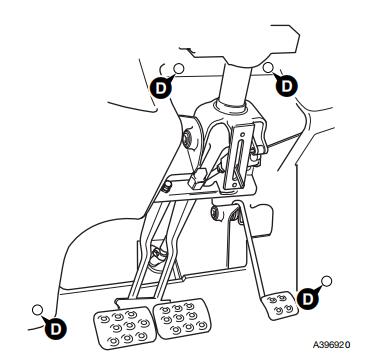 (Visited 70 times, 1 visits today)