This mini post show the main procedures of how to program new keys for Toyota Camry & Solara by yourself,it don't need any tool(Key Programmer).And for beginner,you can check this guide to learn how to use Techstream software:Toyota TIS Techstream Video+PDF Tutorial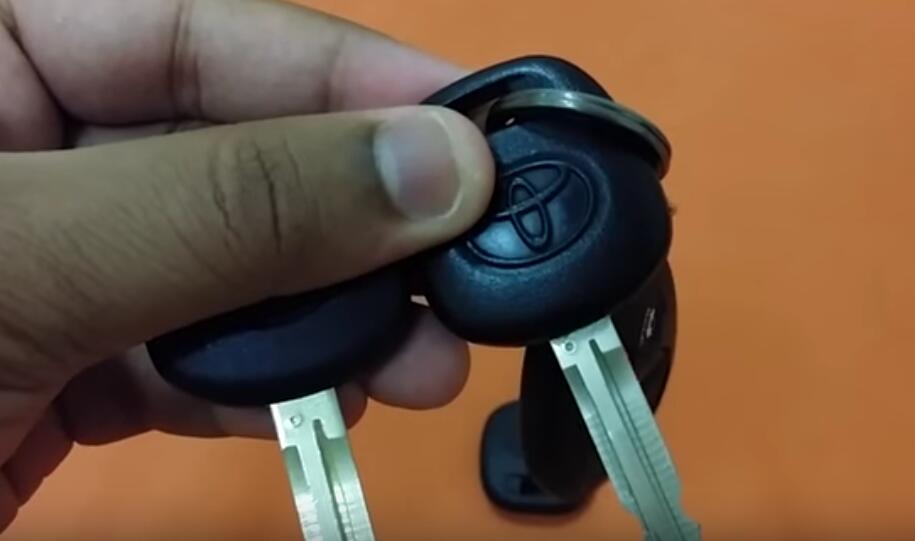 Note:you need a master key,make sure you get right transponder chip cause there is combination between the key it self & the chip. for example 4C and 4D are not the same chip. you can get TOY43 type key with a different chip.
And if you want to know more special Toyota Key Programming posts:
Toyota TIS Techstream All Keys Programming for Toyota
Toyota Reiz 2010 G Chip All Key Lost Programming
Toyota Collora Hybrid 2017 All Key Lost Programming Guide
How to Programming Keys After ECM Re-Flashed for Toyota/Lexus
Toyota RAV4 G Chip All Key Lost Programming via OBDII
Manual Add Key for Toyota Camry:
Put master key in and out 5 times, keep in on 5th time
Open and close door 6 times
Put in new key
Wait 60 seconds / until red security light on dashboard stop flashing
Remove new key
Start engine with OLD key for 5+ seconds
Car will start with NEW key now.
Video Guide for Add Key for Toyota Camry Manually:
Manual Add Keys for Toyota Solara:
1Get in, close door. Insert and withdraw Master Key 5X; 5th time leave key in.
2.Open and close driver door 6X.
3.Remove Master Key; Insert new key and wait 60 sec until security lite goes off.
4.Remove new key; insert Master Key and start car [not sure if this step is necessary.
5.Turn off car and new key should be programmed!
NOTE–there are different sequences for different Toyotas.
For The REMOTE On The 2007 Solara/Camry [and others]:
1.With Door OPEN, insert Master Key in ignition and withdraw 2X
2.With key remaining OUT, close and open the driver door 2X;
3.Insert key and remove.
4.Close then open driver door 2X; insert key; close door
5.Turn ignition to 2 clicks to ON [not start] then off and remove.
6.Power locks should lock then unlock automatically
7.Press the lock and unlock buttons on the remote simultaneously for 1.5 secs.
8.Immediately press and hold the lock button on remote for 2 sec.
9.Doors should lock and unlock once = success. If lock/unlock cycles 2X, then repeat steps 7 and 8 again.
(Visited 109 times, 1 visits today)