This article show a guide on how to use Launch X431 Pro3 to calibrate seat motor for Porsche Cayenne 2011-2016.And for any further detail about operations,check the video guide at end of article.
More articles about topic on Porsche and Launch X431:
Procedures:
Connect Launch X431 Pro to vehicle
Power on and enter menu to select vehicle model "Porsche"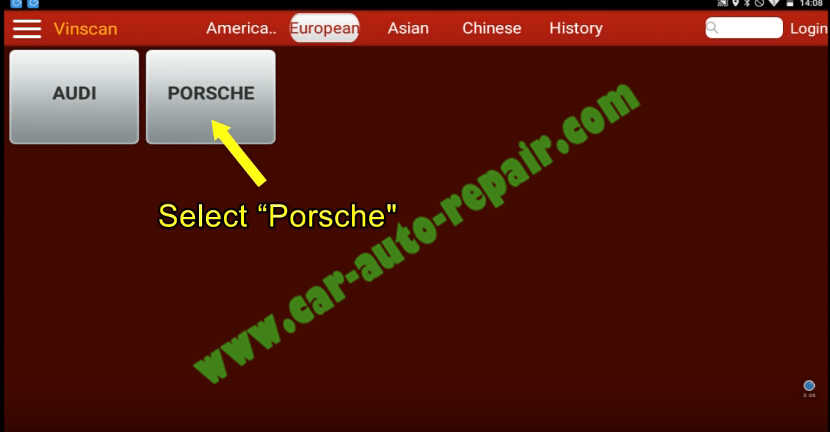 Then it will show the Porsche software information as below:
Porsche Diagnose system
The software can diagnose partial systems of Porsche:911,GT2(996),Boxster,Cayenne,Cayman,Carrera GT,Panamera,Macan.
Then select "Confirm"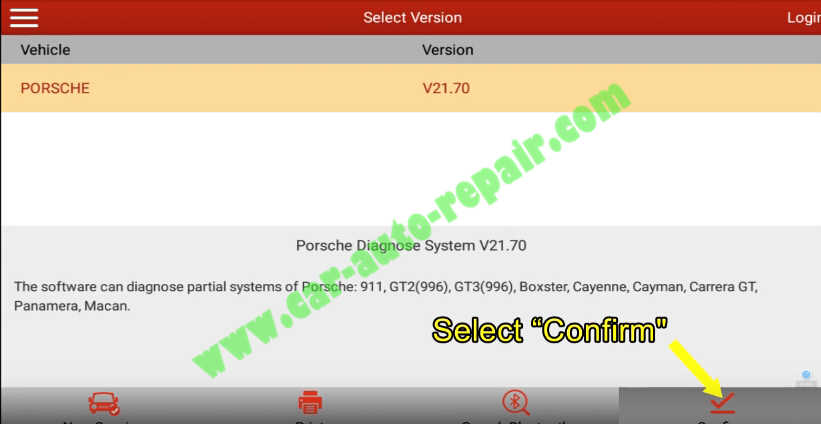 Select "Manually Select"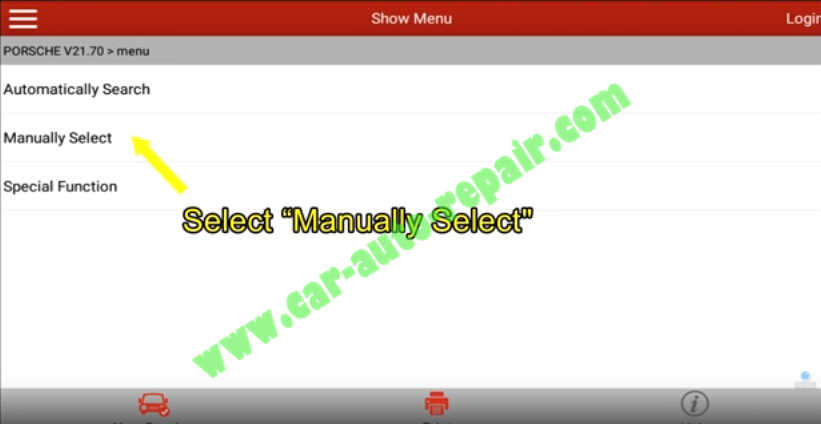 Select "Cayenne(As of 2011)"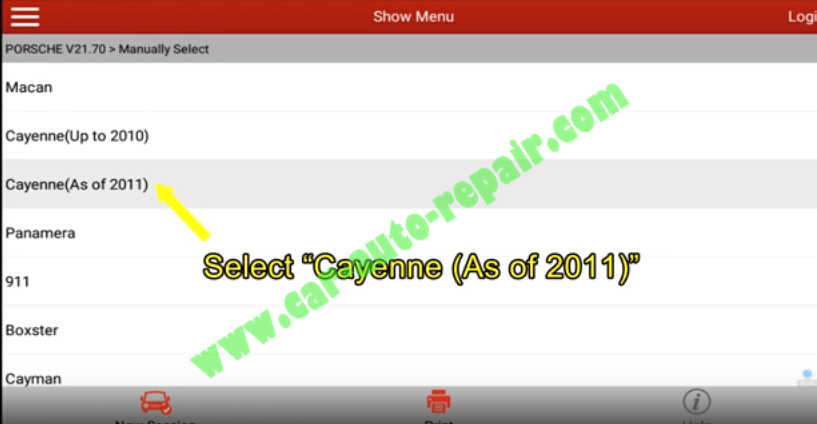 Select "System Selection" on Launch X431 screen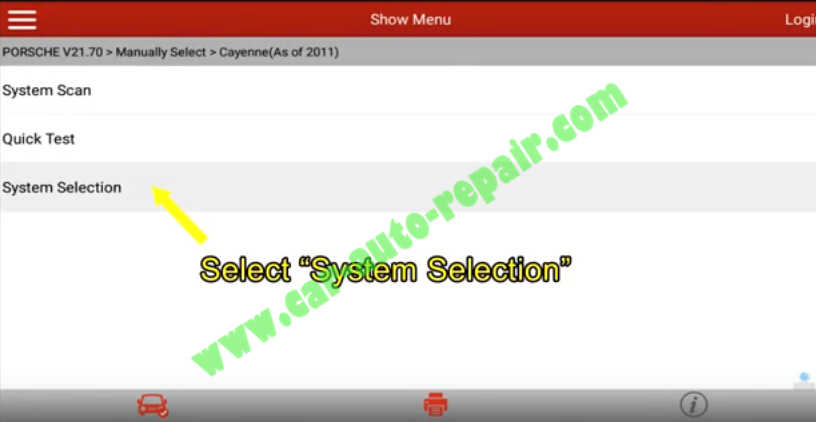 Scroll down to select "Driver-side seat memory"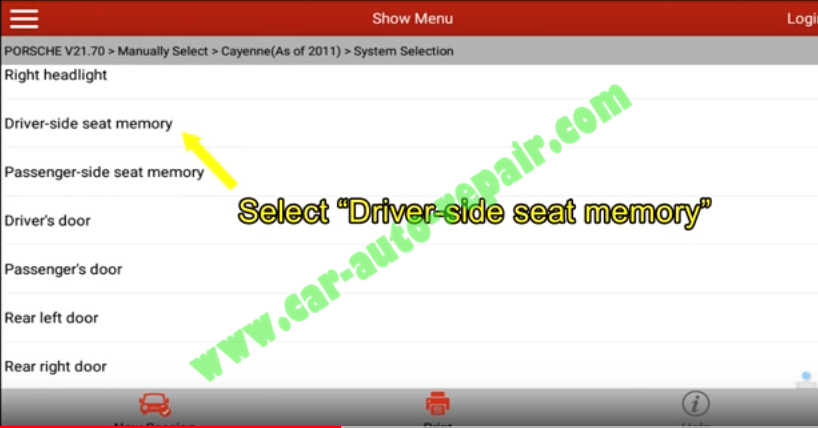 Select "Special Function"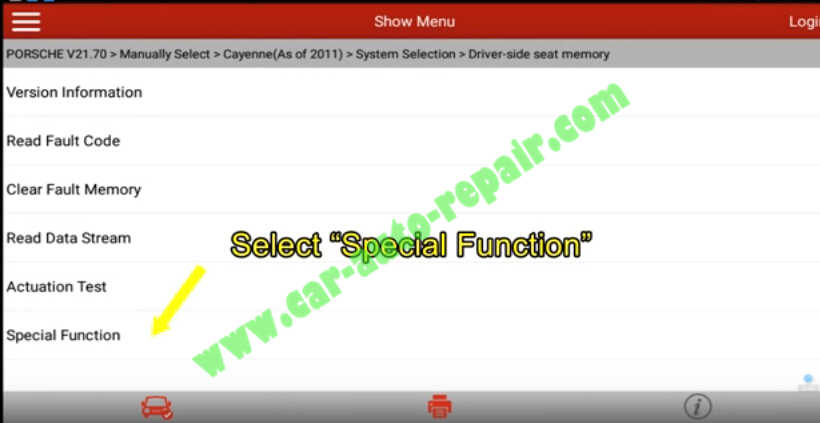 Select "Normalise Seat motors"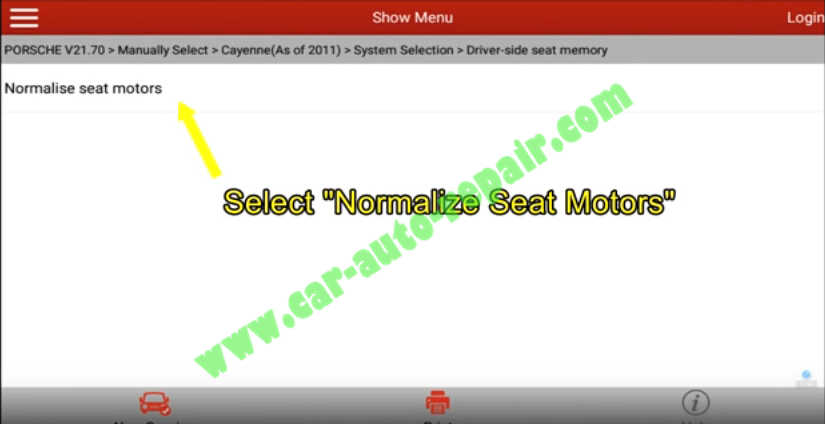 It will prompt below information:
HELP
Information:
The<Standardize seat motors> process clears the stored memory positions.
Delete fault memory entries after the process
Note:Standardization is required after repiacing parts.Following control unit replacement,the control unit must be coded before runing the <Standardized seat motors> process.
The <Standardize seat motors> process must not be interrupted,so move the backrest to an upright position beforehand.
Select "OK" to continue.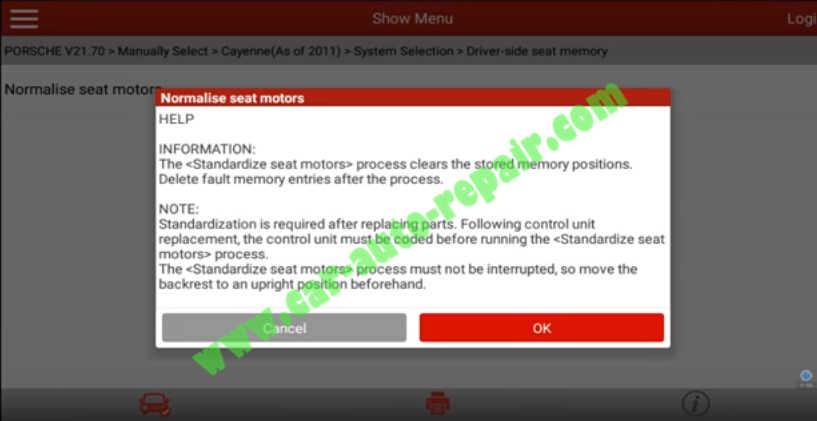 Then the warning massage show as below:
Risk of crushing or other injuries from moving components.
During standardisation,make sure that nobody is in the vehicle and nothing can be trapped by the seat during the sequence.Actuation of the seat adjustment button ends the sequence.
There must not be any faults stored that are not related to the standardisation of the seat.After the end of the procedure,there must not be any active fault codes that indicate errors in the standardisation.Passive fault codes can be deleted.The procedure takes approx. 1 minute.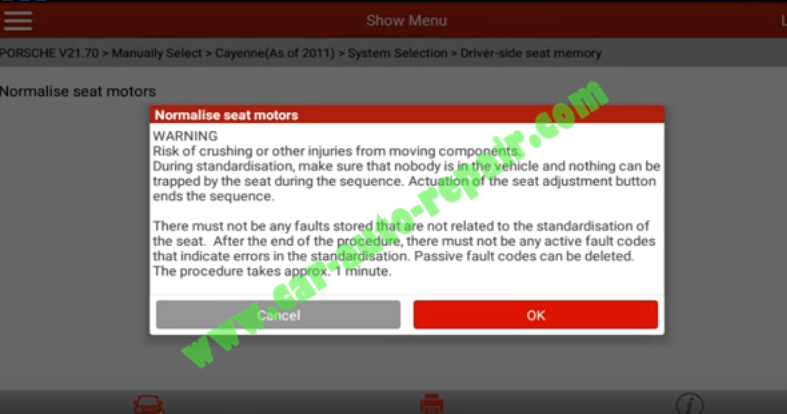 Tap "OK" to continue
Denormlized has been completed successfully
Continue with "OK"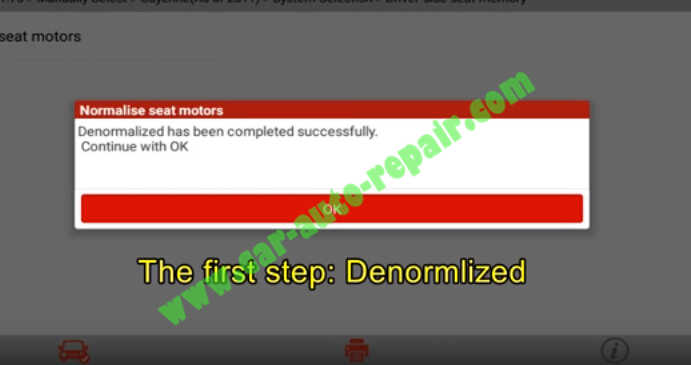 Normalization has been completed successfully
Continue with "OK"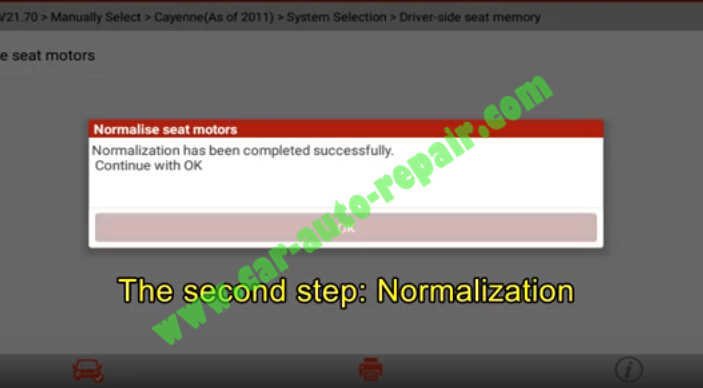 The process will take about 100 seconds.
Process successfully completed.
The whole process of Seat Motor Calibration has been successfully completed.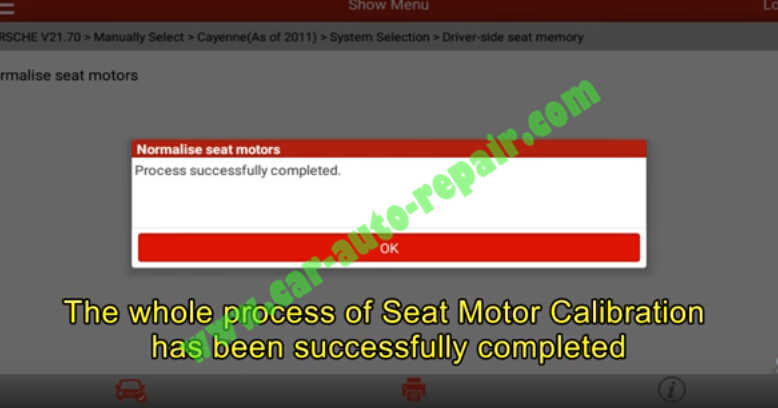 Launch X431 Pro Seat Motor Calibration on Porsche Cayenne Video Guide:
(Visited 67 times, 1 visits today)