This instruction show you guide on how to use ODIS-Engineering to write/program parameter file into control module offline.
Preparations:
Newest ODIS-E Engineering 12.1.1 & 9.0.4 Free Download
How to Install ODIS-Engineering 12.1.0 Diagnostic Software
Procedures:
We need know which parameter file need to program.
Open same part control unit diagnostic report as below show,here it is 8VD909872B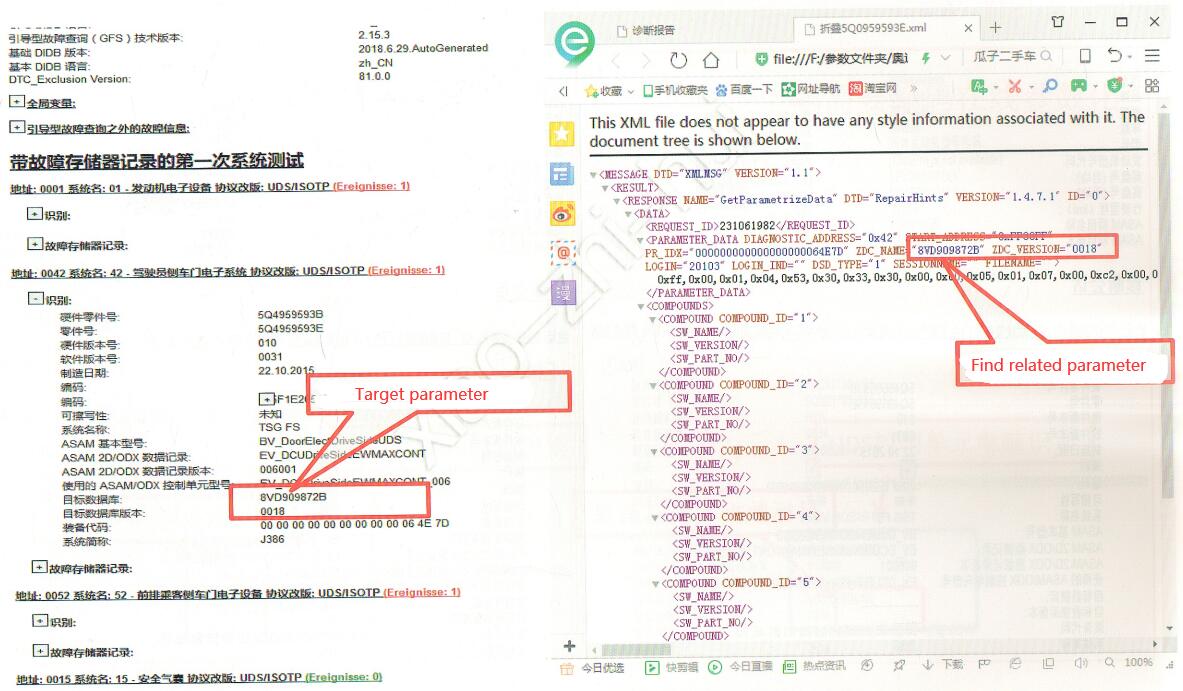 Access ODIS-Engineering select "A3-AU37X" and find "0042-driver side door electrical device"
Select "010-data transfer"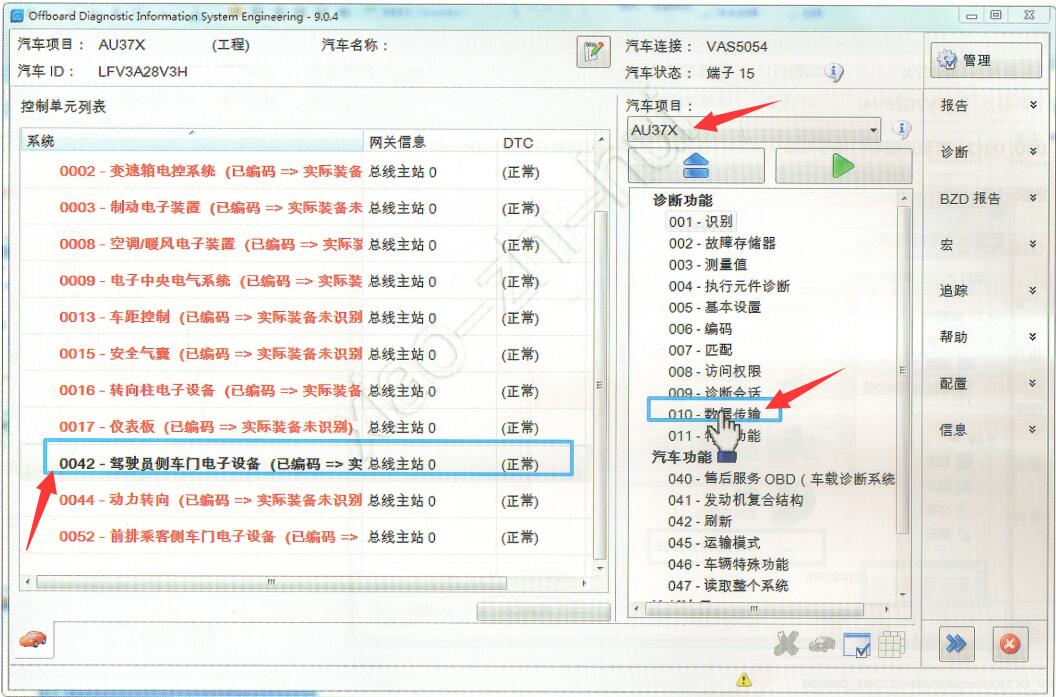 After then click "Search"
Find parameter file you need to write and click "Open"
Related content here:
How to Find Original Vehicle Parameter File Name on ODIS-Engineering
How to Download Parameter Files by ODIS Diagnostic Software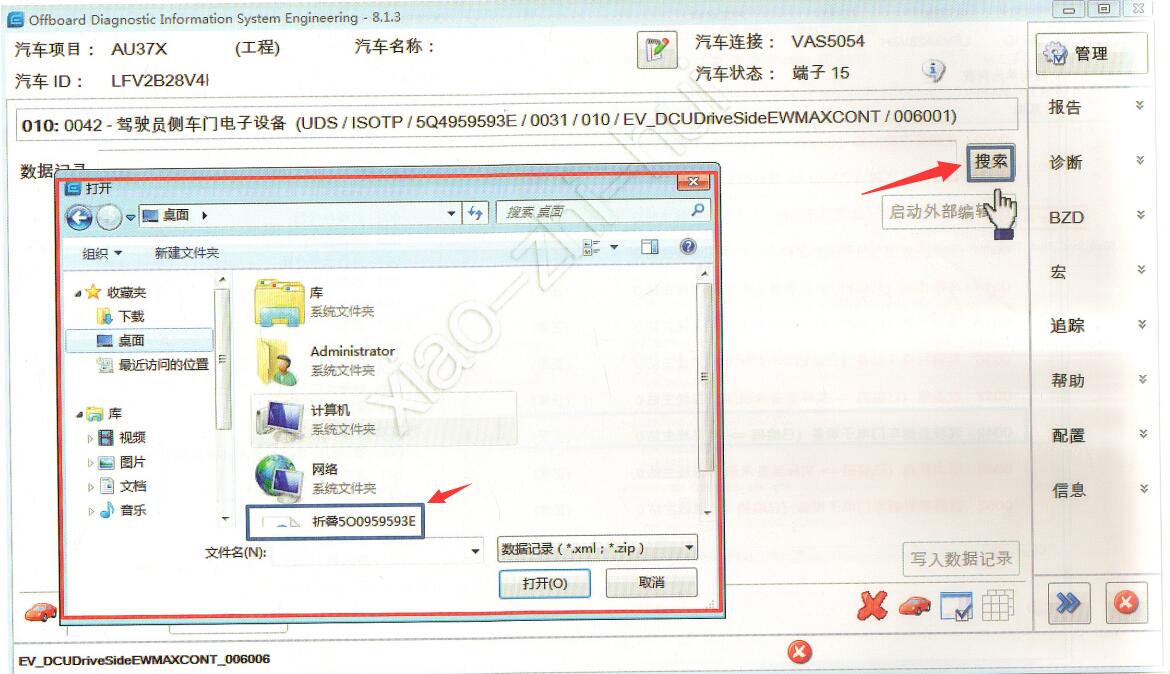 After then click "Write Data Record"
If it write successfully,it will prompt you with "Data record writing successfully"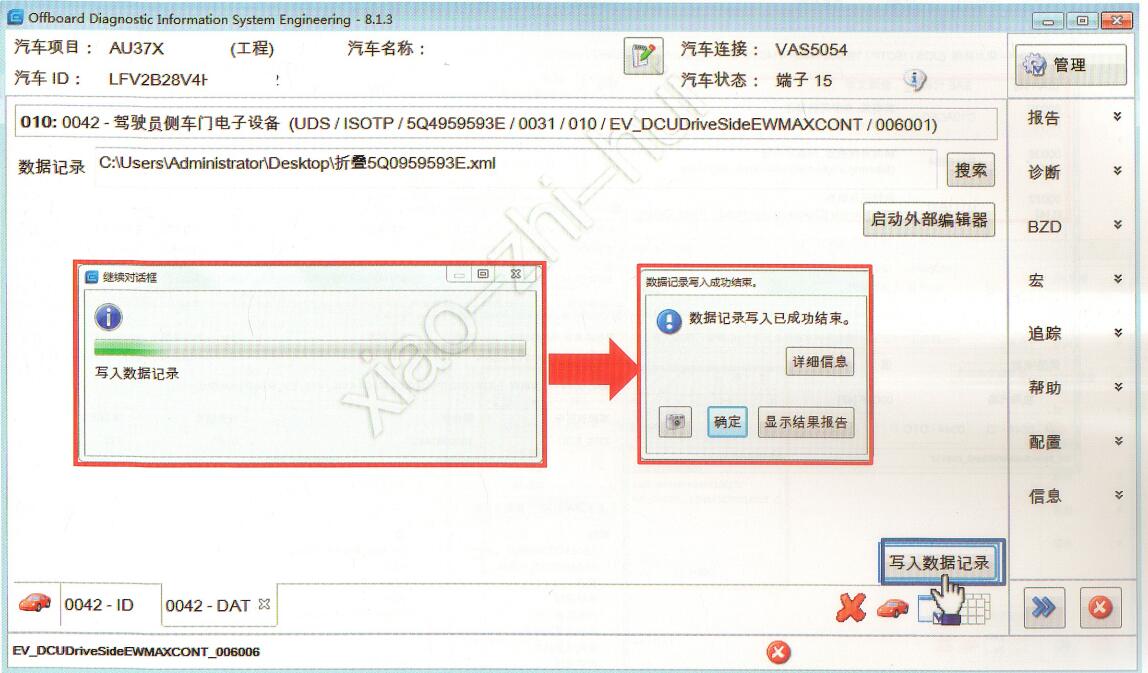 Finally,you need to do coding for control unit by manually.
(Visited 1,286 times, 1 visits today)