This article show a guide on how to use Nissan Consult 3 Plus to diagnose/read trouble codes for Infiniti FX35/FX45 2003.
Preparations:
Nissan Consult 3 Plus Software Download
How to Install Nissan Consult 3 Plus Software
Nissan Consult 3 Plus Interface
Diagnosis Procedures:
1.Open "CONSULTIII" on the desktop.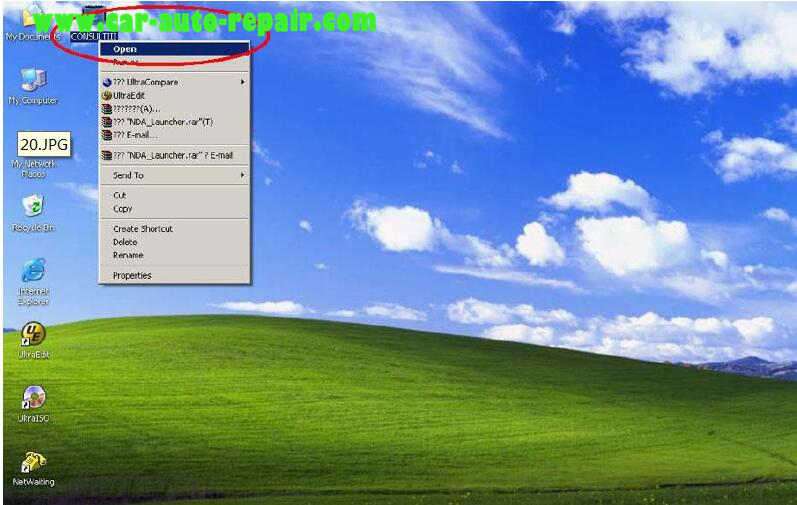 2.A window pops up reading "There is no registered VI/MI. Please contact your administrator." Click "OK".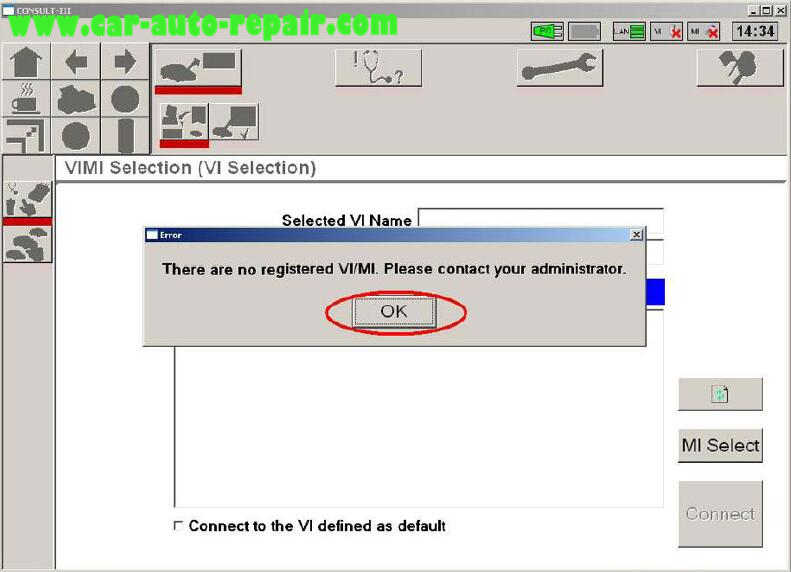 3.Click "Sub mode"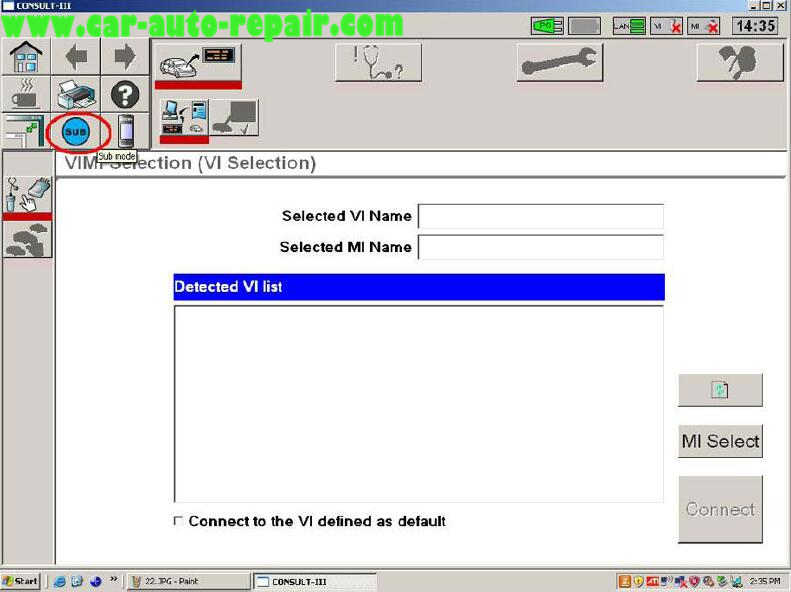 4.Click "Administrator Menu" on the left menu list.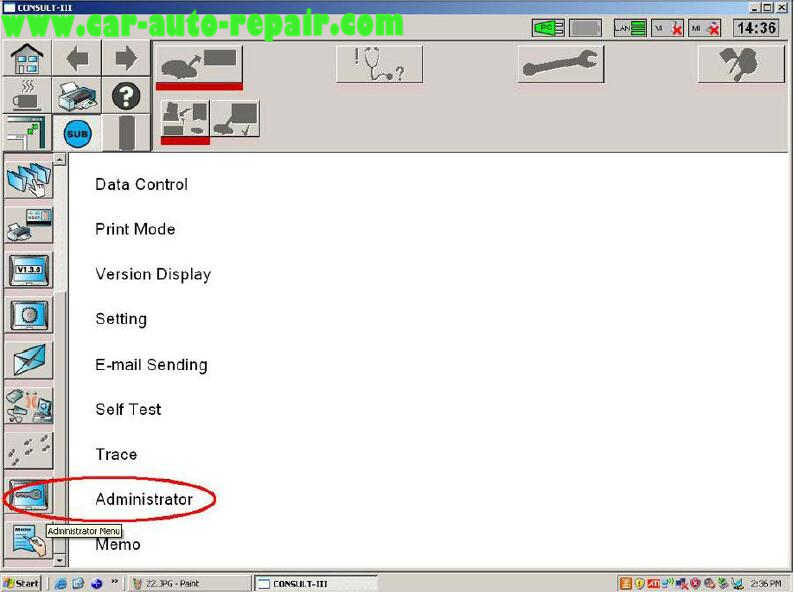 5.Please input password… "nissanconsult3", then click "OK".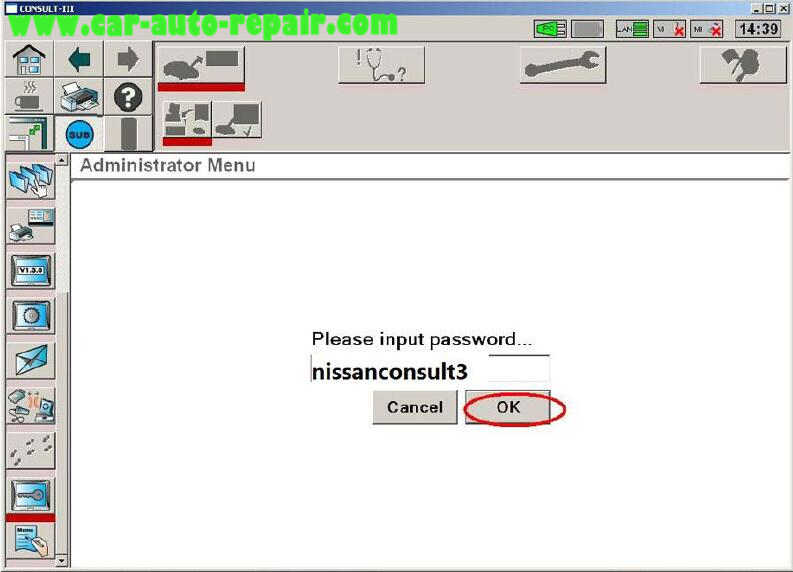 6.Click "VIMI Registration"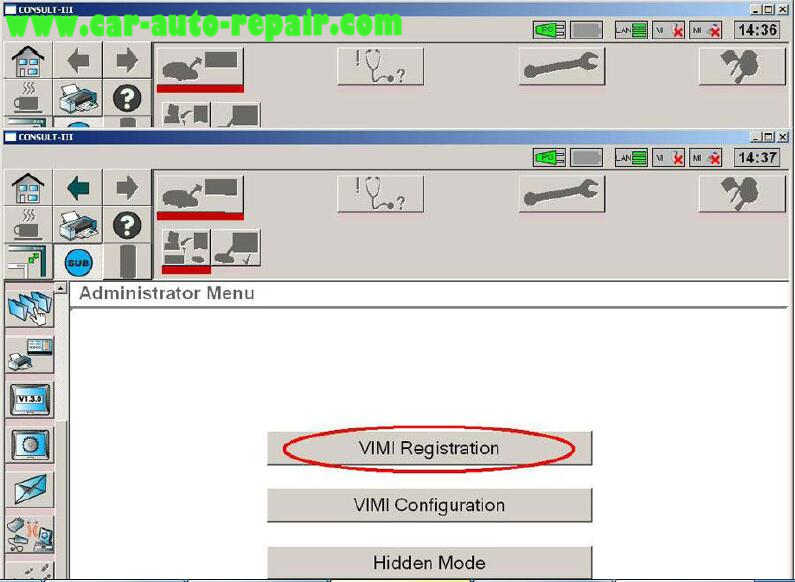 7.Input "VI serial Number" and then click "Set".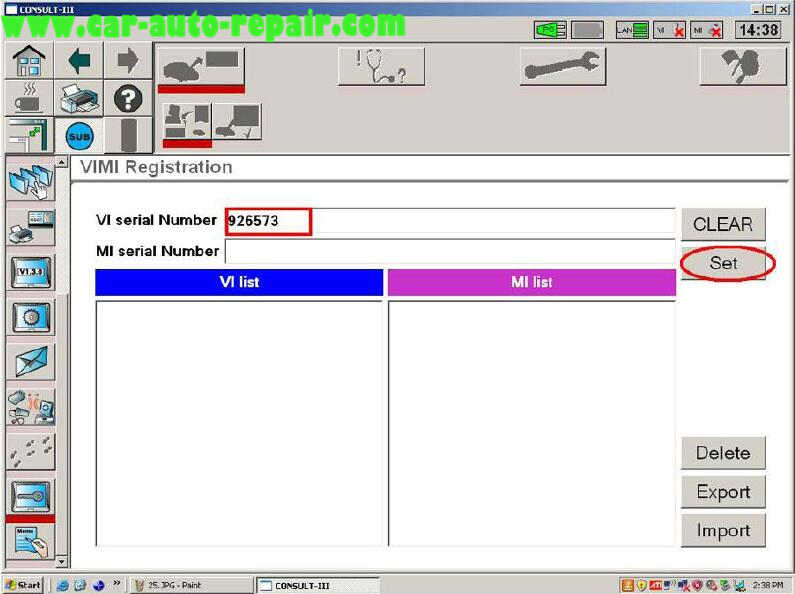 8.You can see the VI serial number under "VI list"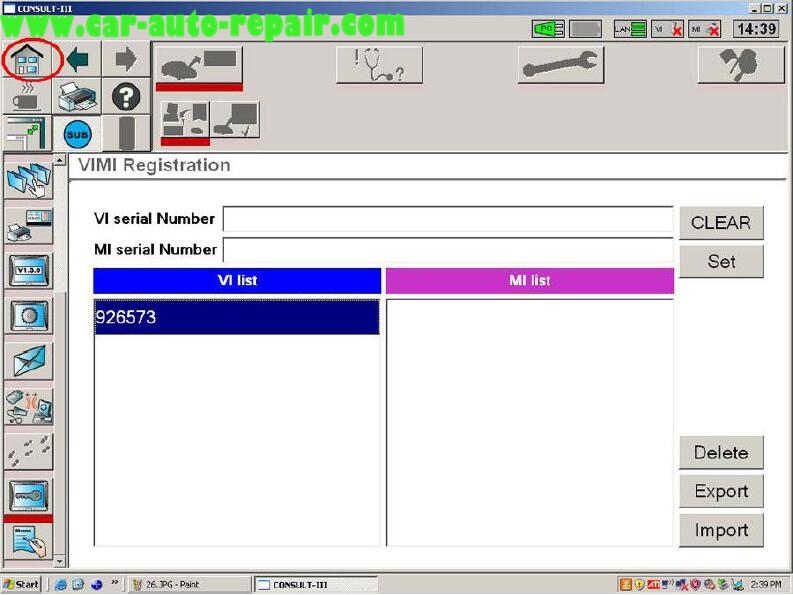 9.Detected VI list, click "Connect".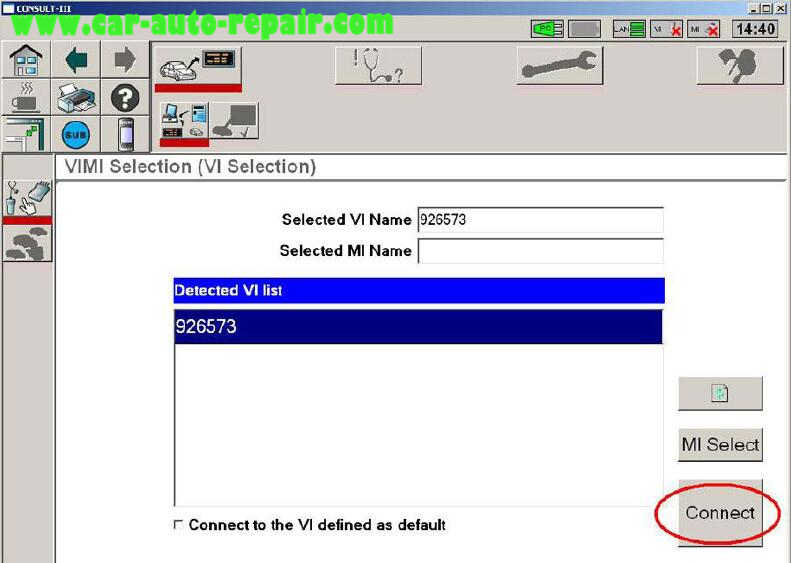 10.Checking the firmware version.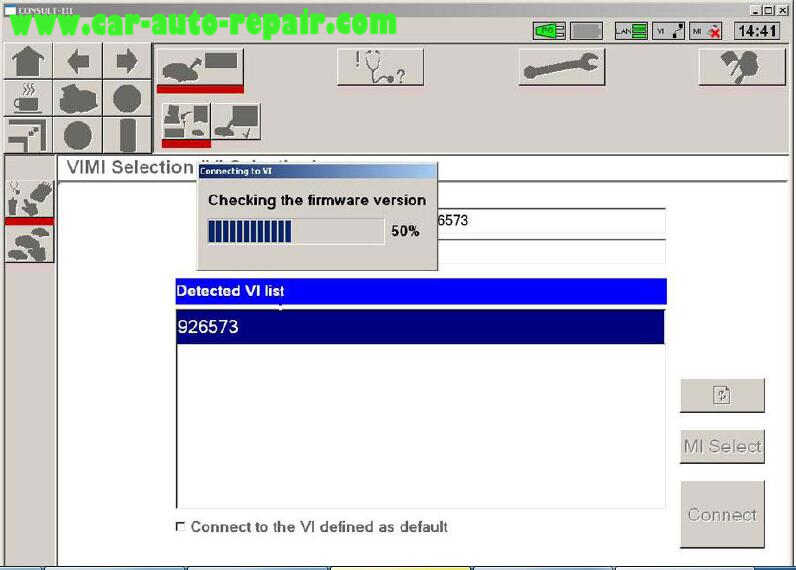 11.Select Vehicle Name and Model Year, then click "Select".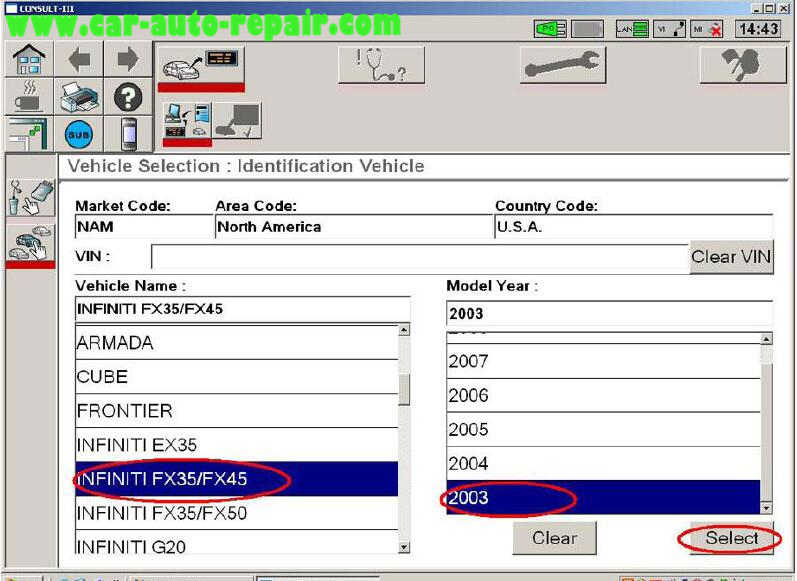 12.Click "Confirm" to confirm the information: Market Code, Area Code, Country Code, Vehicle Name and Model Year.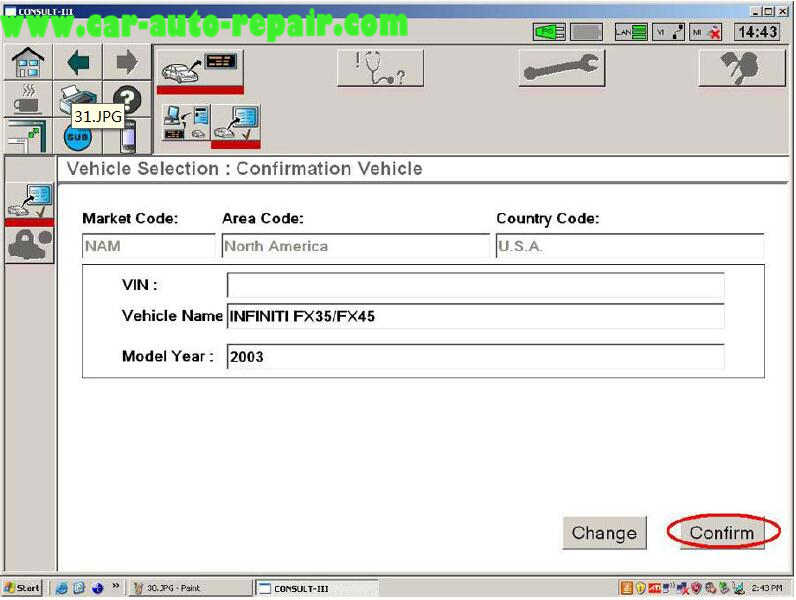 13.Select System.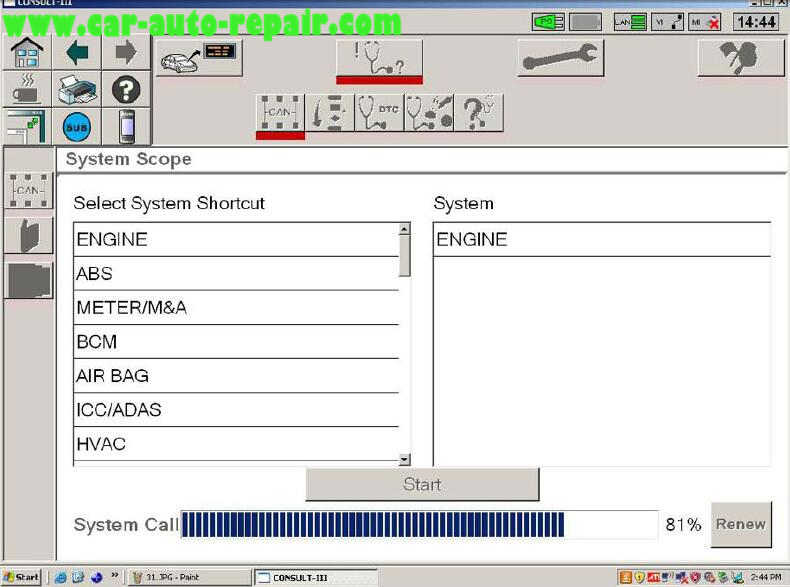 14.Select Diagnosis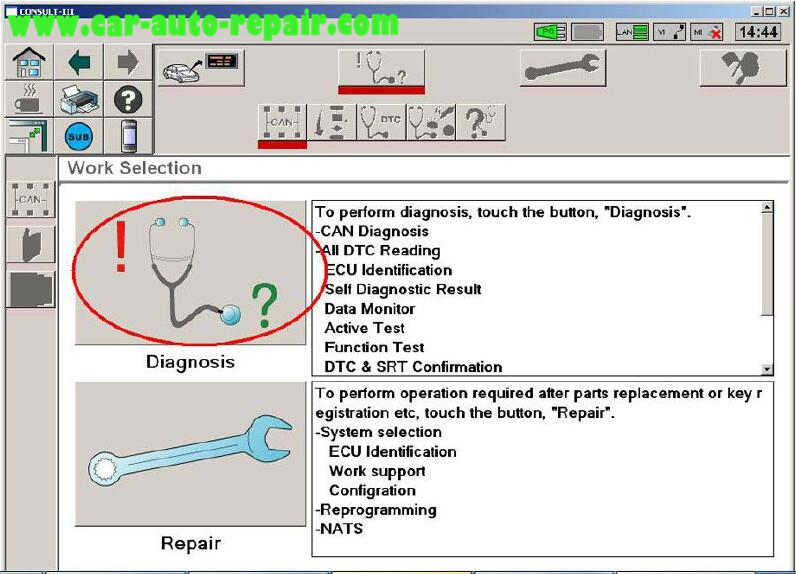 15.Read out trouble codes.
Now it show the diagnostic trouble code as below,and you need to check the problem according to the DTCs,after then clear them.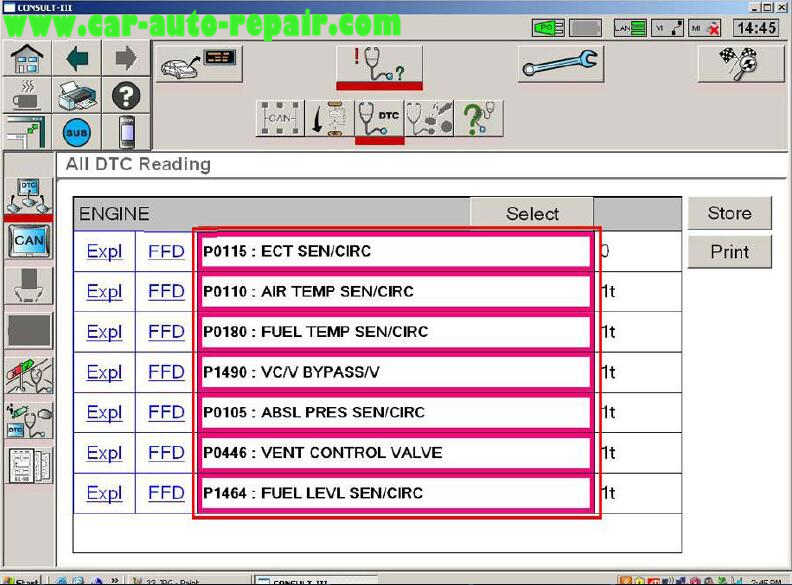 (Visited 49 times, 1 visits today)