This following information describes in detail the process for read & flash for Volkswagen Golf 4 ME7.5 1.8 Turbo with the MPPS ECU programmer.
Preparations:
MPPS ECU Programming Software Free Download
How to Install MPPS V21 V18 V16 on Window XP,Window 7
MPPS Reading & Flashing Volkswagen Golf 4 ME7.5 1.8 Turbo:
Connect MPPS interface to Volkswagen Golf 4 obd port
Then run MPPS software,select vehicle brand "Volkswagen"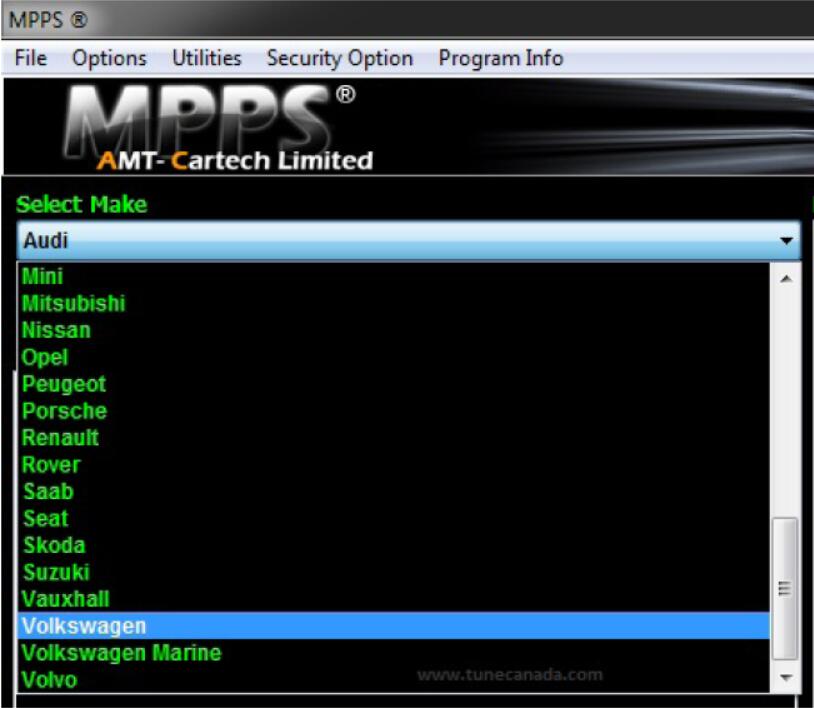 Select vehicle model from below list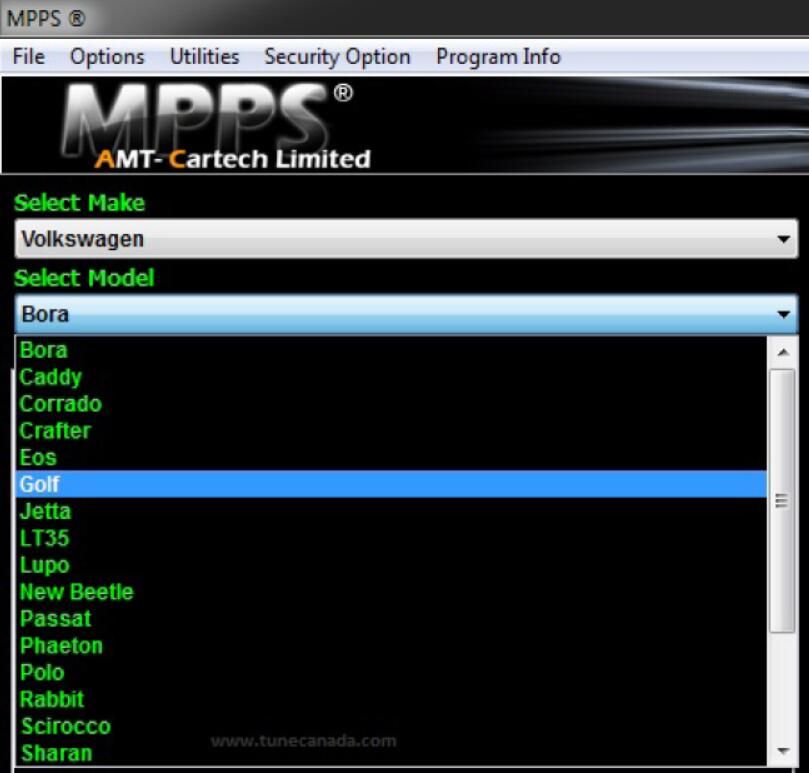 And then select ECU type from the list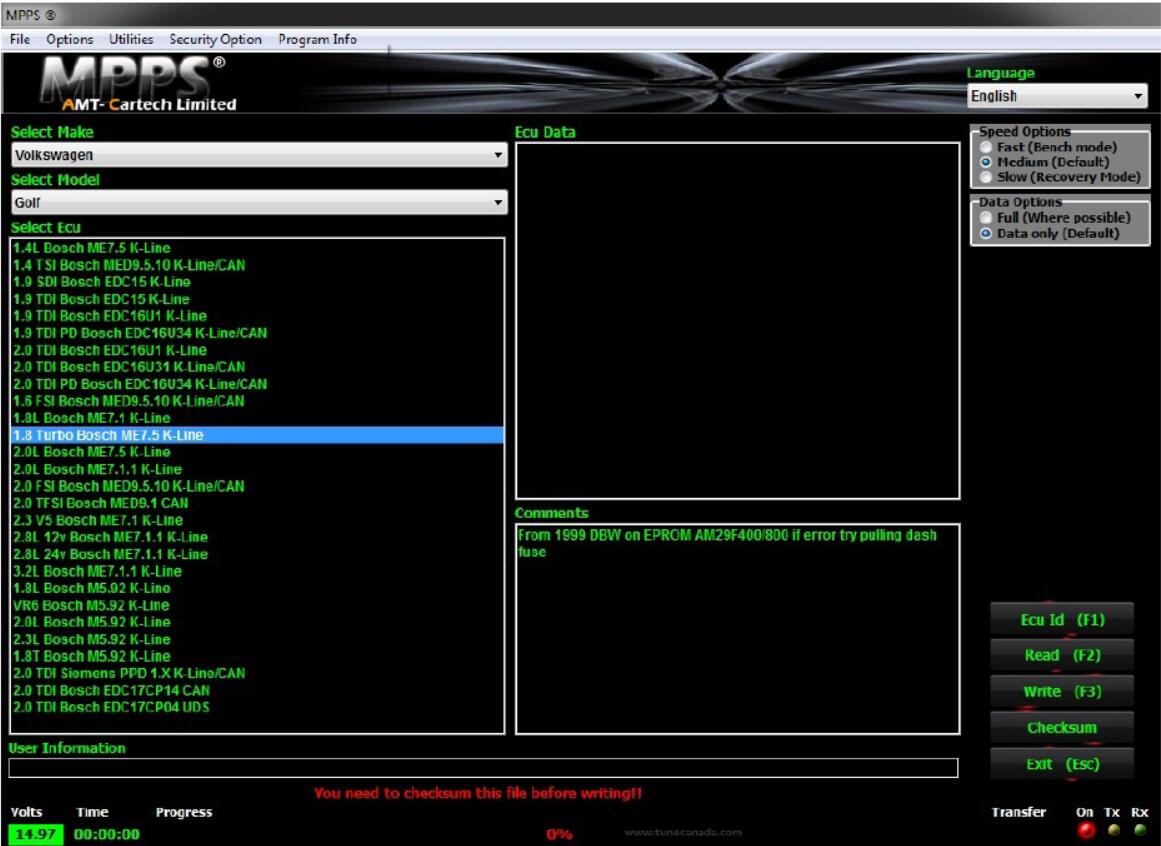 PAY Close attention to the ECU type. If the ECU type is not found you can likely find it under another model. For example selecting Audi -> A4 -> 1.8 Turbo Bosch ME7,5 selection could also be used to read this ECU as the hardware is the same.
ECU Identification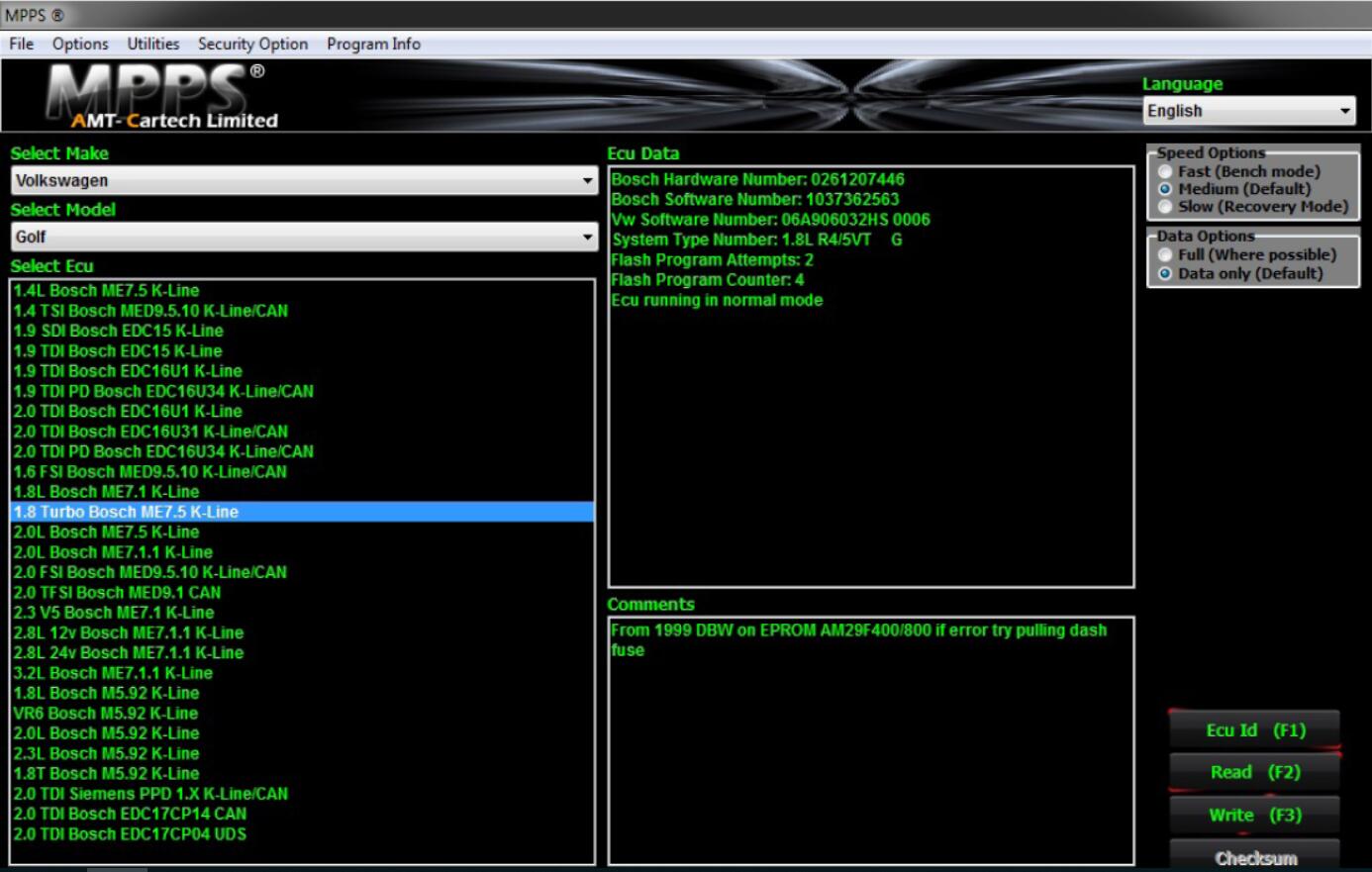 Press "Ecu ID" to id the ecu. MPPS will be its best to perform a proper ECU ID. In some cases due to variations in data structure the exact versions are not shown even on a readable ecu..
Next Press the "Read" Button. MPPS will now attempt to read out the ecu data.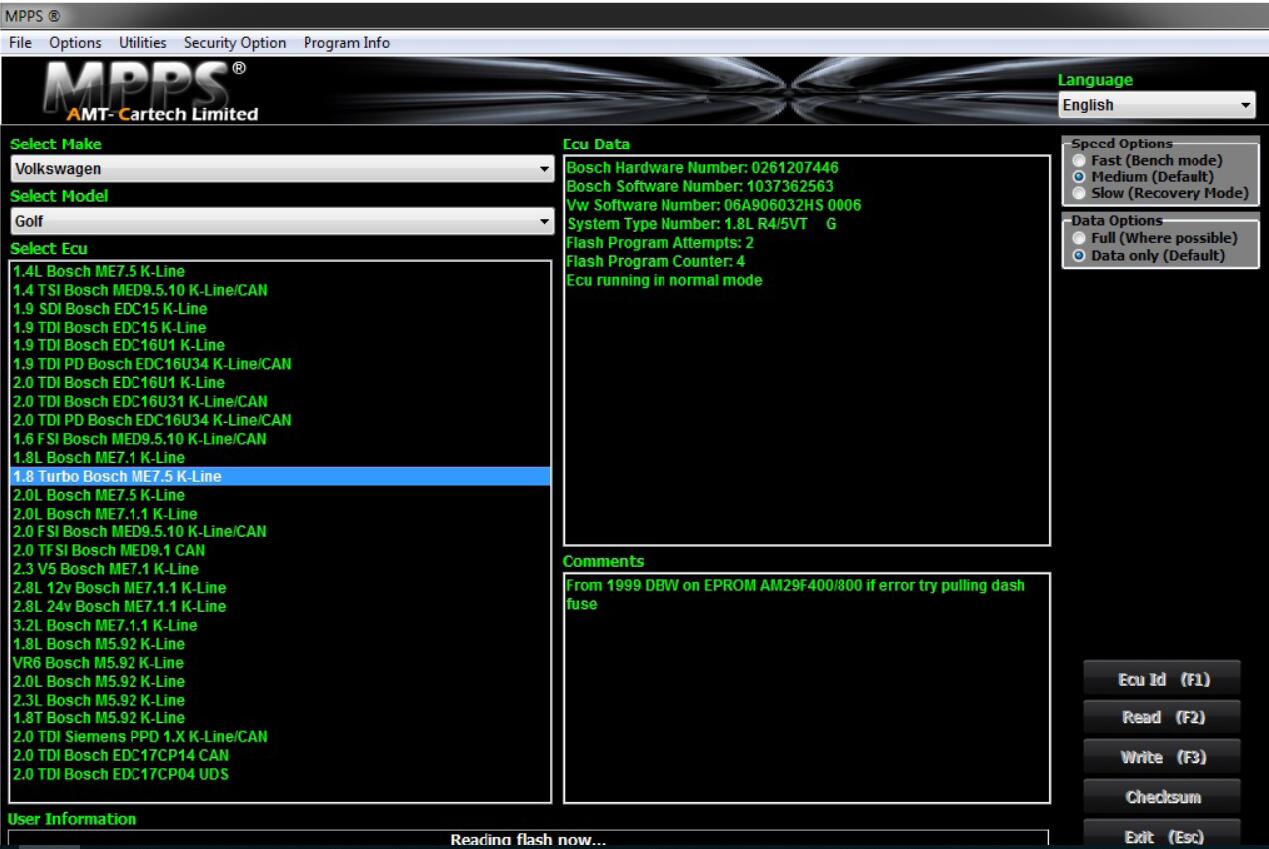 Upon successfully reading the ECU. MPPS will prompt you for the location to save the file name.

Continue to follow the instructions and switch off the key.

Turn on the key and press continue.
MPPS will perform any post reading requirements if needed by that ECU model.
Note:You can use ECU data file editor to modify the ECU data file you read from ECU (ECM Titanium,WinOLS,DPF EGR Lambda Romover)
(Visited 82 times, 1 visits today)