When the fault code of ECM muffler filter PM Over-Restriction is displayed, check the muffler filter condition by measuring No Load Max differential pressure.This instruction show you guide on how to measurement of No Load Max differential pressure.
Preparations:
Hitachi MPDr v2.56 v2.25 Diagnostic Software Free Download
Procedures:
1.Click the [[F] No Load Max Differential Pressure Measurement] button.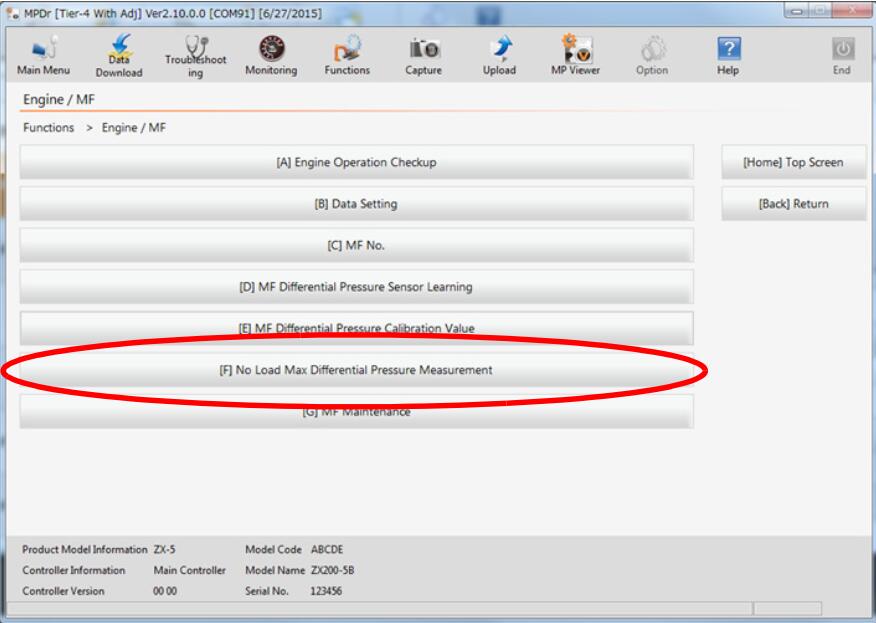 2.Measure the differential pressure by following the procedure displayed on the monitor screen.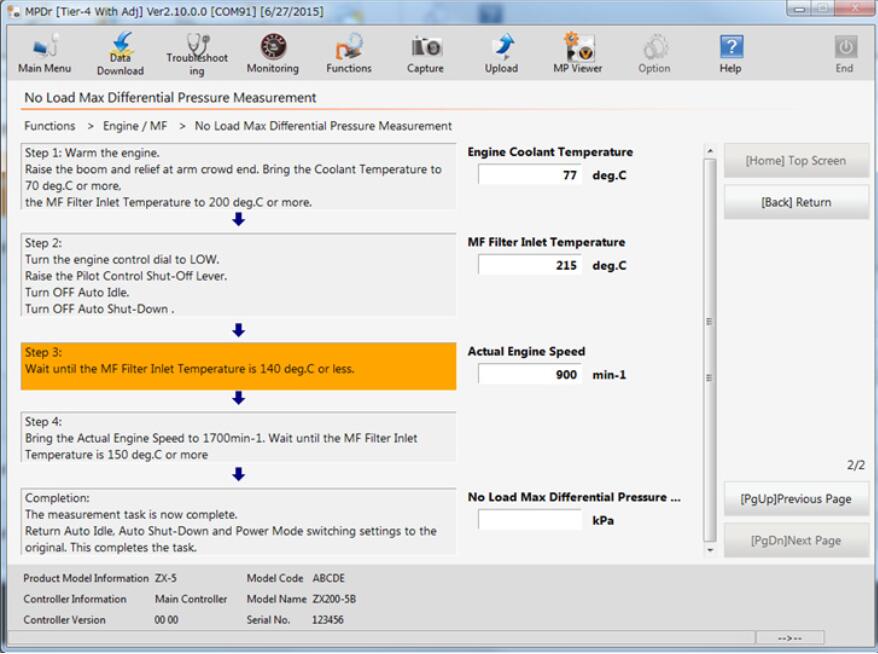 More repair cases for Hitachi excavator,please refer to:Hitachi Excavator Trouble Repair.
(Visited 54 times, 1 visits today)