It requires you to program aftertreatment ECU after replacing new aftertreatment ECU for JCB machine.So here is a guide on how to use JCB ServiceMaster 4 diagnostic software to do aftertreatment ECU programming.
Preparations:
2022 JCB ServiceMaster 4 Free Download for Win 7/Win 8/Win 10
2017 JCB Parts Plus+ and Repair Service Manual Free Download
Procedures:
1.Make sure that the machine is switched off and isolated. Install the new Aftertreatment ECU.
2.Make sure the machine is switched on, immobiliser deactivated (immobiliser code entered or transponder key present) and ServiceMaster is connected. Refer to Activating/Deactivating/Resetting Engine Immobiliser
3.Navigate to the relevant machine engine setup tool.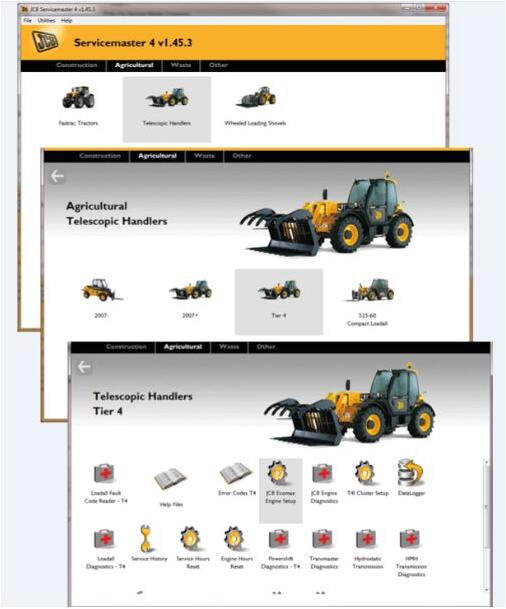 4.The DCU ESN and DCU software version boxes will be empty. Select the Restore Defaults button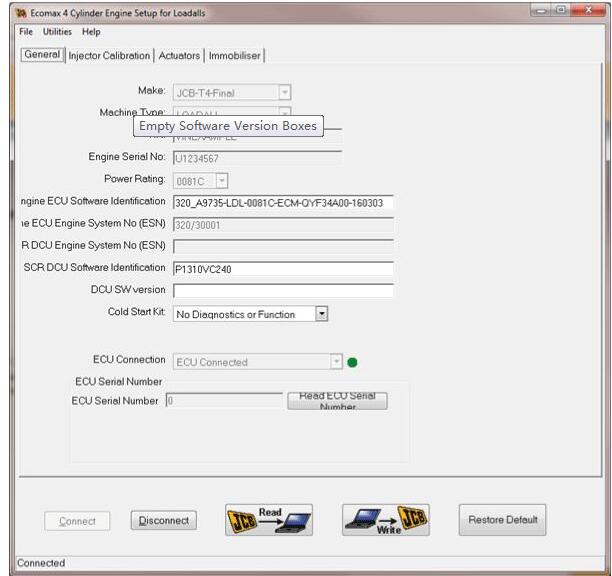 5.The following warning will appear. Select Yes.

6.When the flash has completed, the following box will appear. Switch off the machine and wait for at least 2 minutes before performing any further operations on the machine.

7.Switch on the machine and open the engine setup tool. The tool should display the engine information previously written. The DCU ESN box will now populated.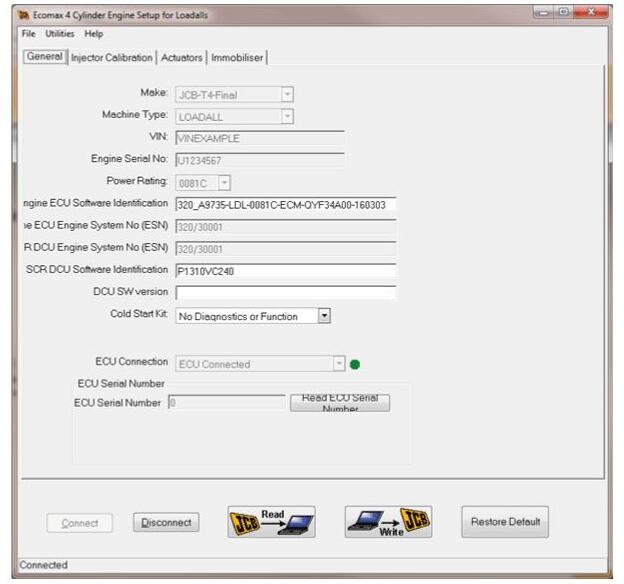 8.The DCU will require flashing. Refer to Updating Aftertreatment ECU Software.
More topics for JCB machine,please refer to:JCB Machine Trouble Repair.
(Visited 159 times, 1 visits today)