After installation of Xentry diagnostic software,it requires you get StartKey to activate Xentry diagnostic software,otherwise it can not work.Here show you guide on how to get StartKey for Xentry.
Related Contents:
Benz Xentry OpenShell.XDOS 2022 Free Download
How to Install Benz Xentry 09.2022 Diagnostic Software
Xentry.OpenShell.XDOS 09.2022 Installation Service (100% Work only 1 PC)
Procedures:
ConfigAssist can be located by the following means after Xentry has been installed:
-Search for "ConfigAssist" from the Start Menu Search Bar.
-By using the Start Menu (Windows 7 & Windows 10).
-Windows 7
-Start Menu->All Programs->Mercedes-Benz-> ConfigAssist
-Windows 10
-Start Menu->Mercedes-Benz-> ConfigAssist
The following pages contain information on where to find Startkey information inside the
ConfigAssist application.
1.Run ConfigAssist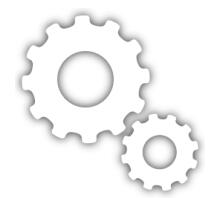 2.Select which device you are using. Currently FusoConnect's and SDconnects are being used.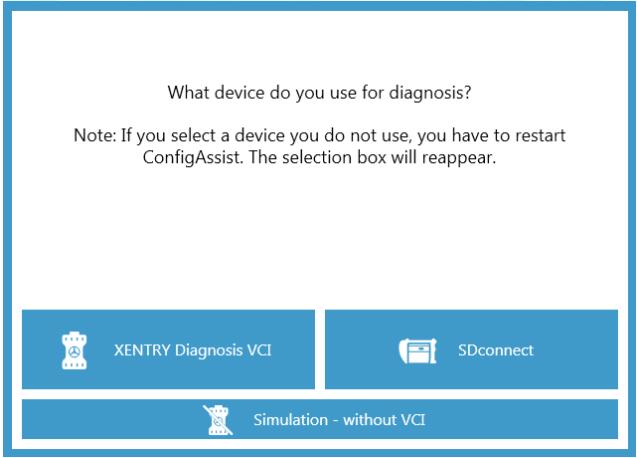 3.Choose the Configure option on this screen.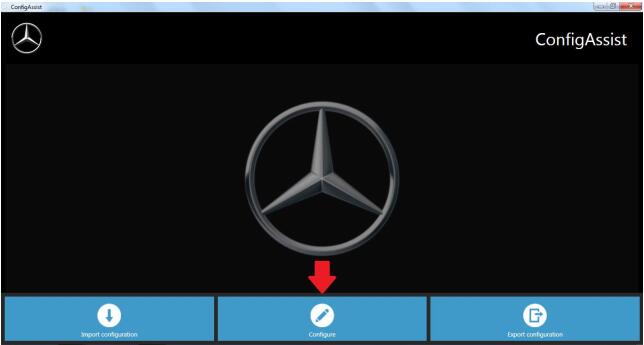 4.Locate and click on the lock icon in the bottom area of the application.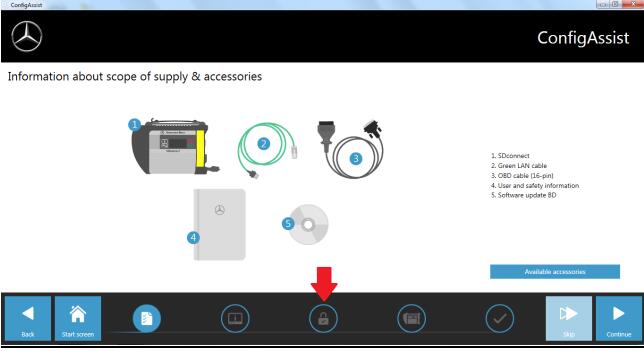 5.After a brief loading period the application will try to connect to the Xentry Servers and attempt to download a Startkey if you previously request one. The information MFTA requires
for new Startkey requests is found on the left side of the application (#1). After copying this data, please click the Apply & Continue button in the lower right corner (#2)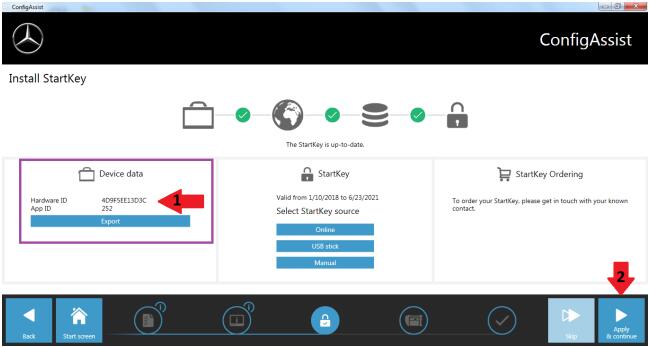 6.Click the Check Mark icon in the bottom bar and then click on the Exit button.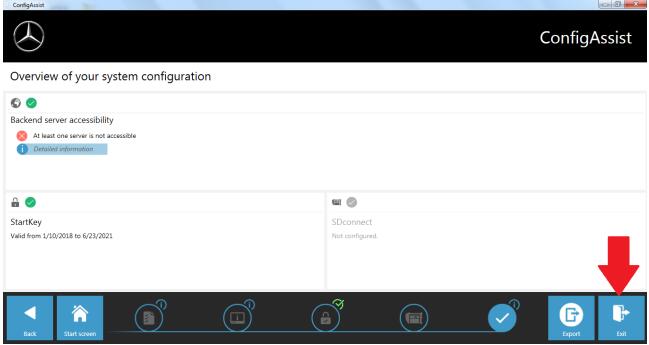 (Visited 152 times, 1 visits today)