Topic:This guide show how to use Volvo Premium Tech Tool PTT to program radio.
Related Content:
Volvo Premium Tech Tool PTT Free Down Load
How to install Volvo Premium Tech Tool PTT
Volvo PTT Program Radio Guide:
Launch Volvo PTT software,and login in the user ID.
After the connecting has built between PTT and vehicle,the software will display the vehicle information as below,then enter the work order number and click "start work" button.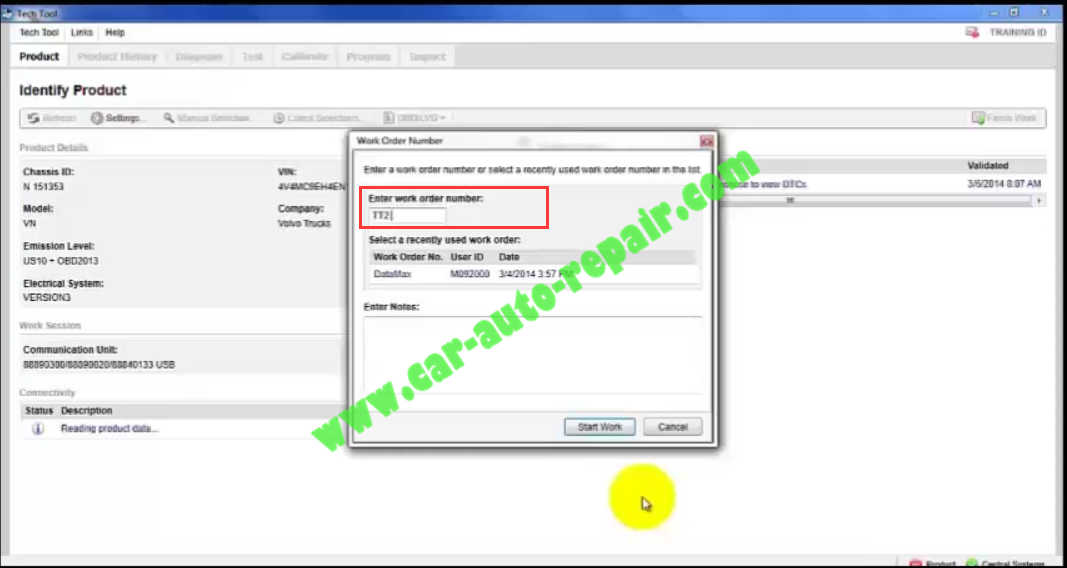 Select the "Program" tag at Menu bar on top navigation.
Then the system will perform preparations automatically,include:
Reading user information
Read product information
Checking operation support.This may take several minutes.
…Click "Continue"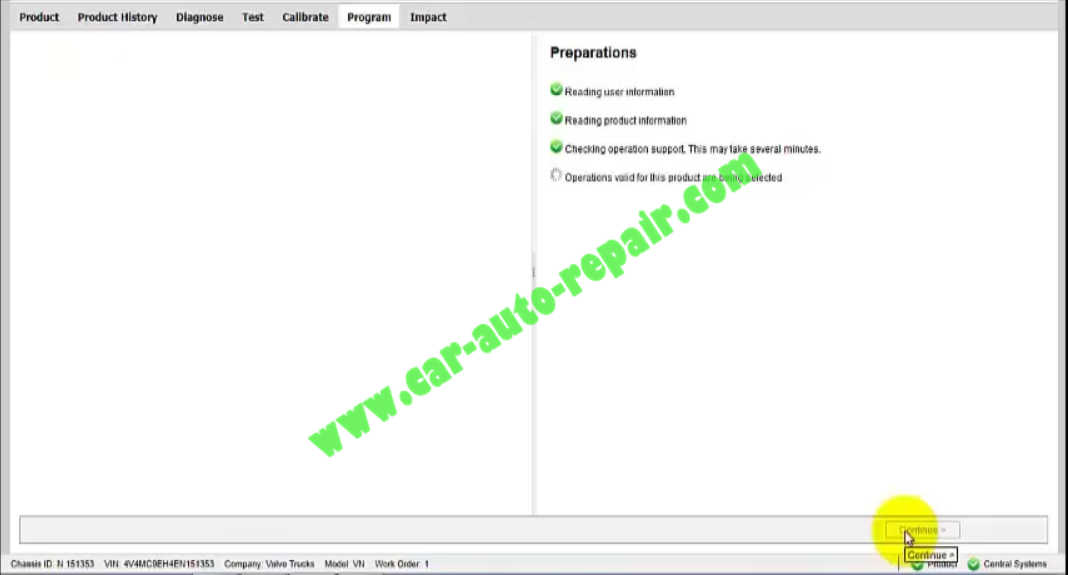 Select an operation and click start.
Here select "Program Electronic Control Unit"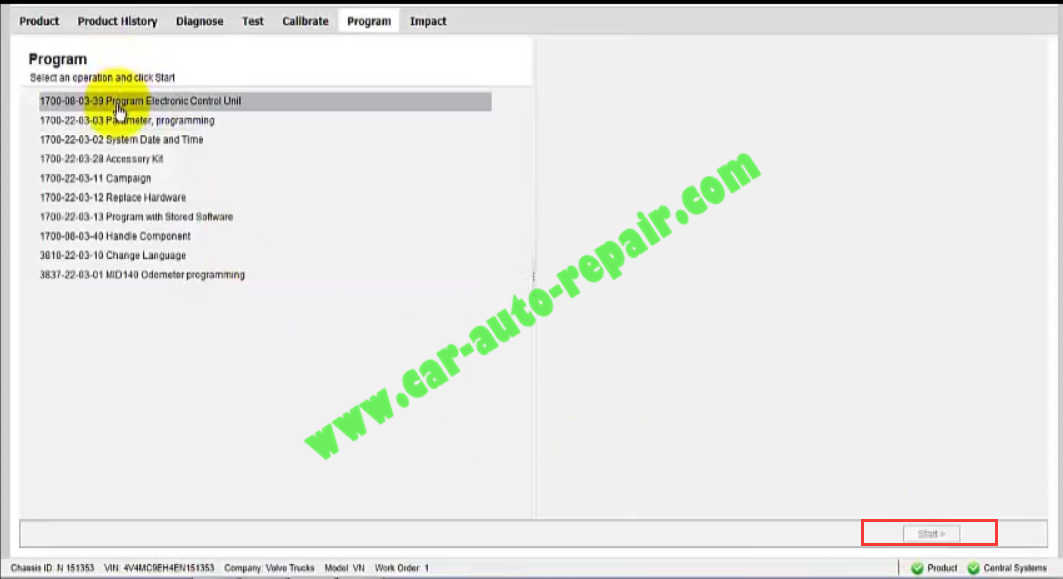 Select "Radio(MID 206)",and at right filed you check the "Update Electronic Control Unit with latest softwae",then click "Program"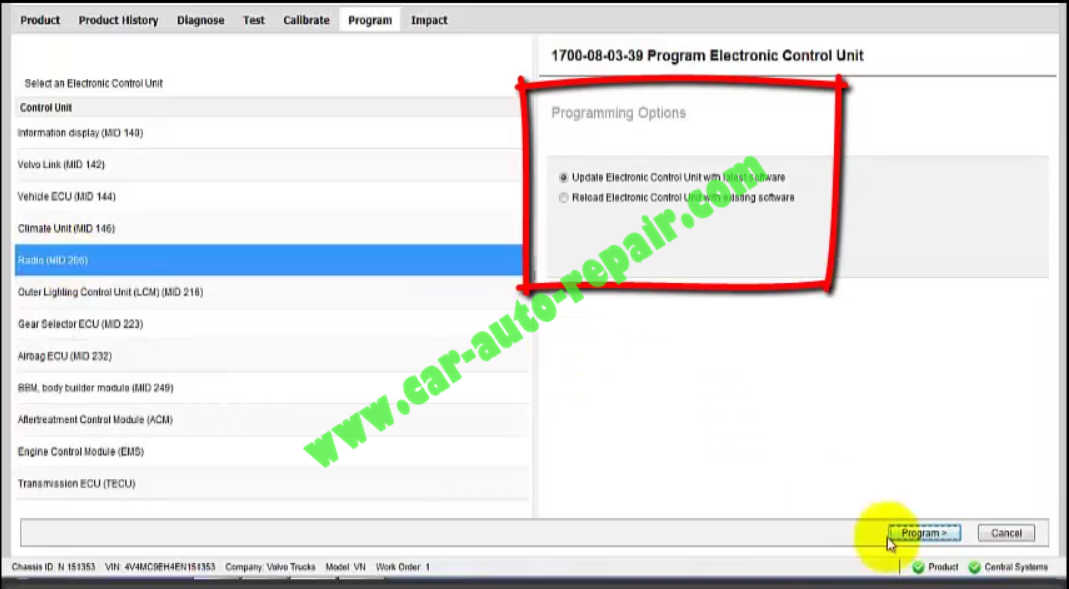 Then the Volvo PTT will check the programming conditions:
Battery voltage above 10 V
Parking brake applied
Ignition key in "ON" position Engine not running
Click "Continue"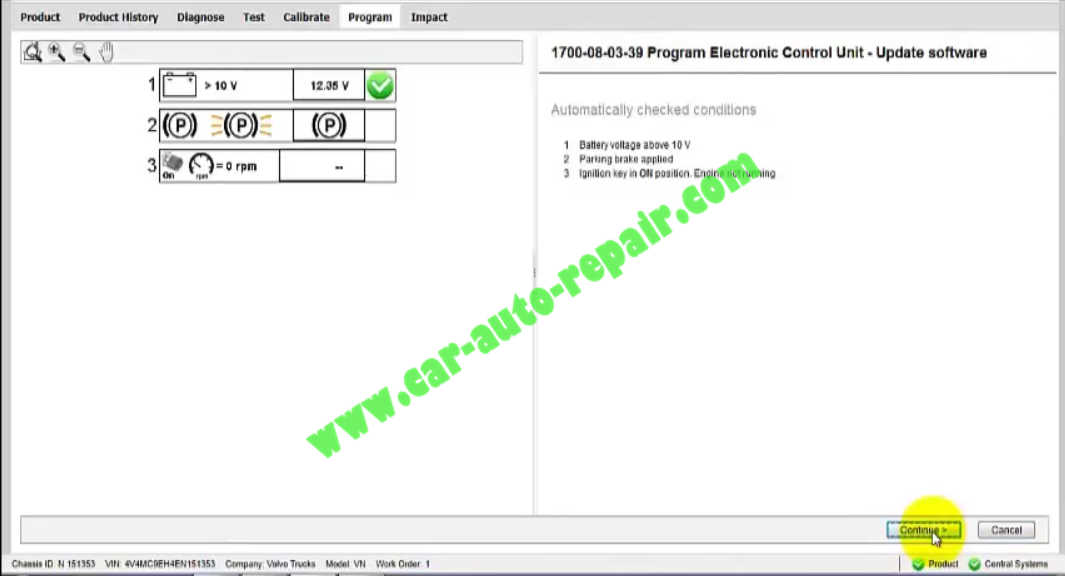 Now,waiting for the programming completed,the progress included:
Reading out transferable parameters from selected Electronic Unit
Retrieving software part numbers
During the progress,when it comes to "Downloading software from central system",you need to select "Agree",then select "Continue"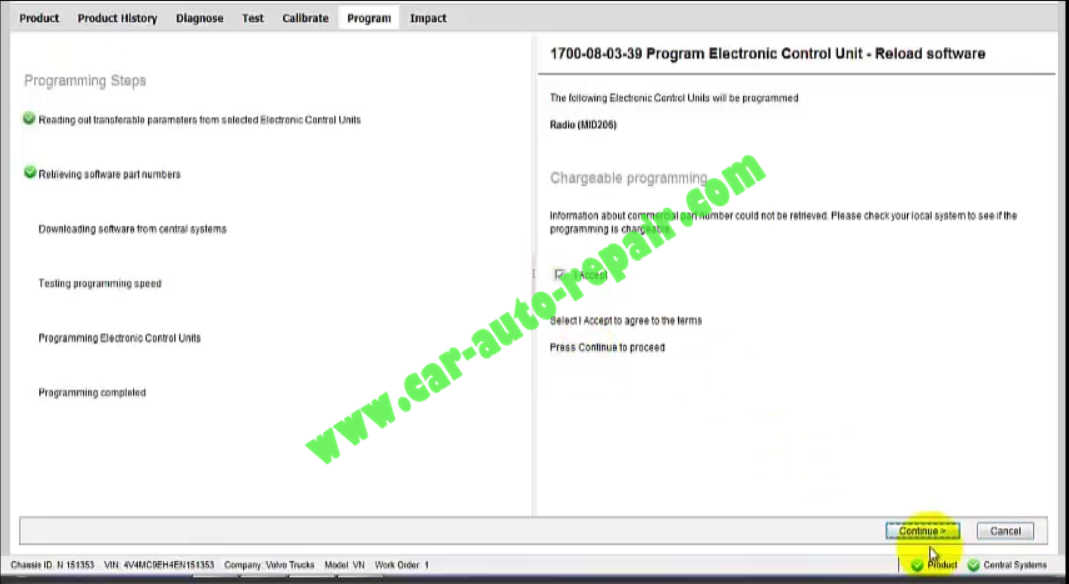 Downloading software from central system
Testing programming speed
Turn the ignition key to OFF position
Wait 10 seconds
Turn the ignition key to On position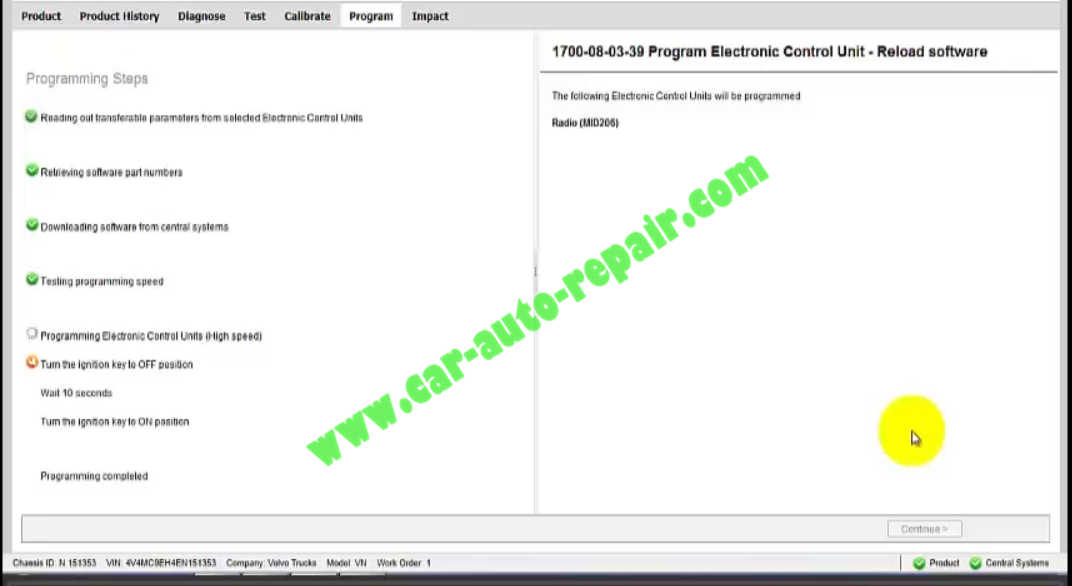 Programming Electronic Control Unit
Programming completed
After progress completed,click "Exit"
IMPORTANT:Before working in another truck click on Finish Work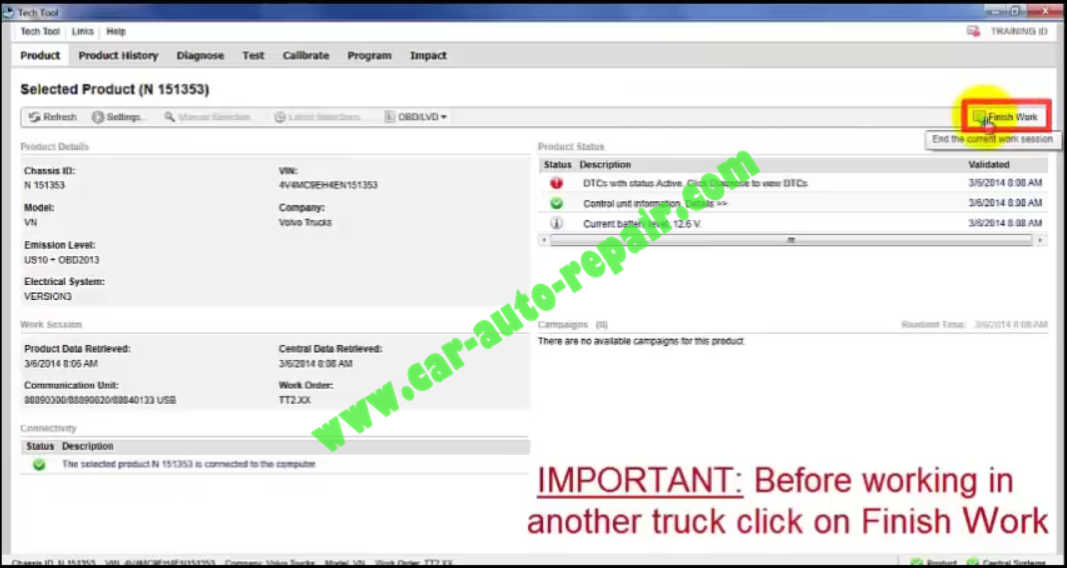 (Visited 20 times, 1 visits today)