This instruction show you guide on how to use MPDr diagnostic software to set collision prevention for Hitachi excavator.
Preparations:
Hitachi MPDr v2.56 v2.25 Diagnostic Software Free Download
Procedures:
Run MPDr software and select "Functions"
Select "Special specification macine"
Select "Collision Prevention Setting"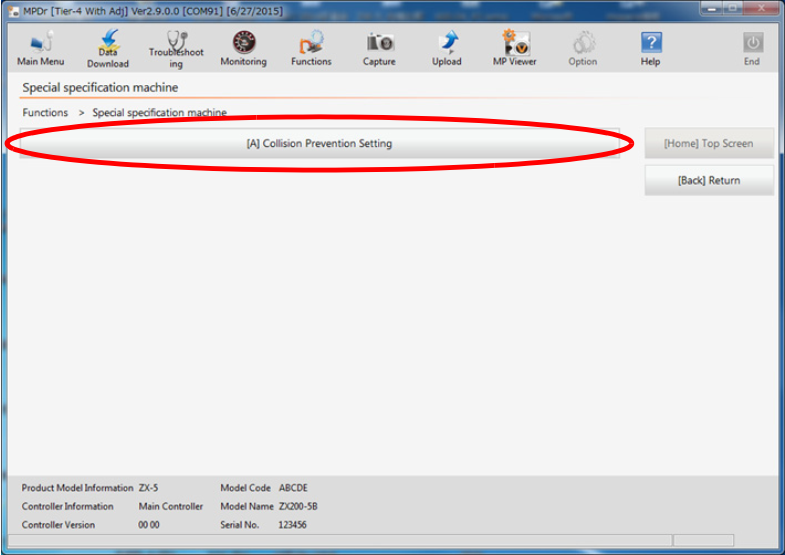 Click the [Select] button.
To select all items, click the [[F1] Select All] button.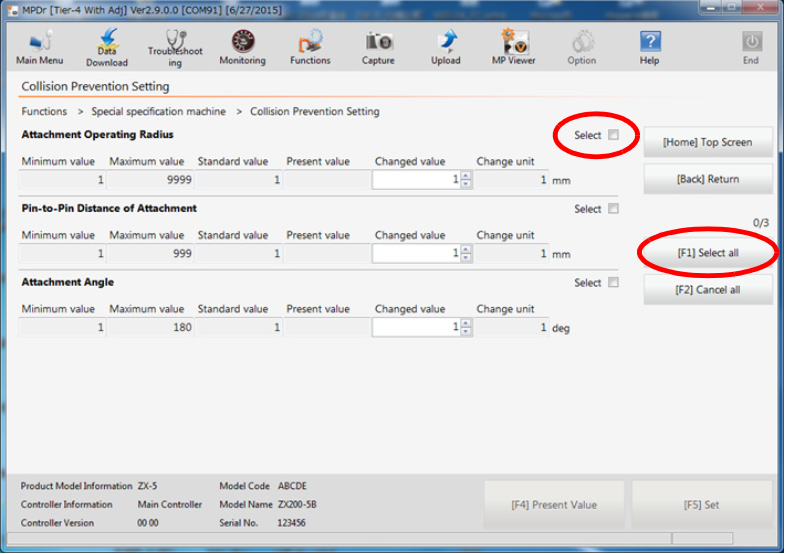 Click the [[F4]Present Value] button.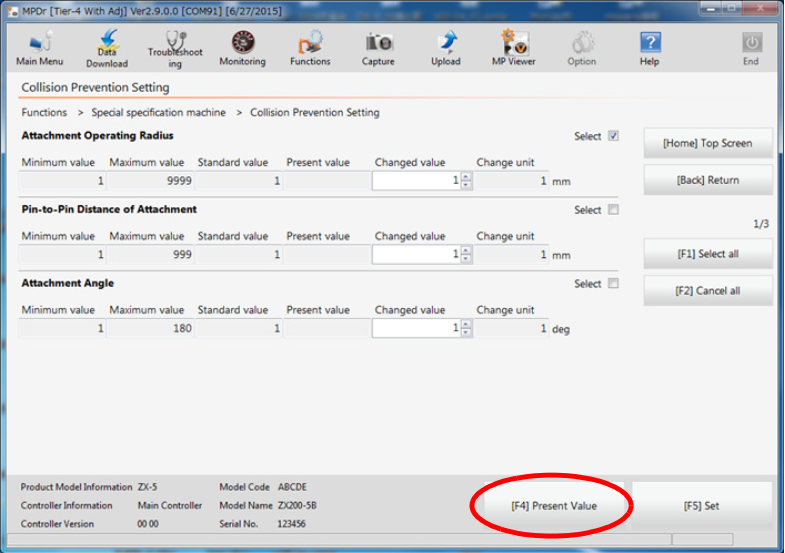 To change setting, change the [Changed Value] drop down menu.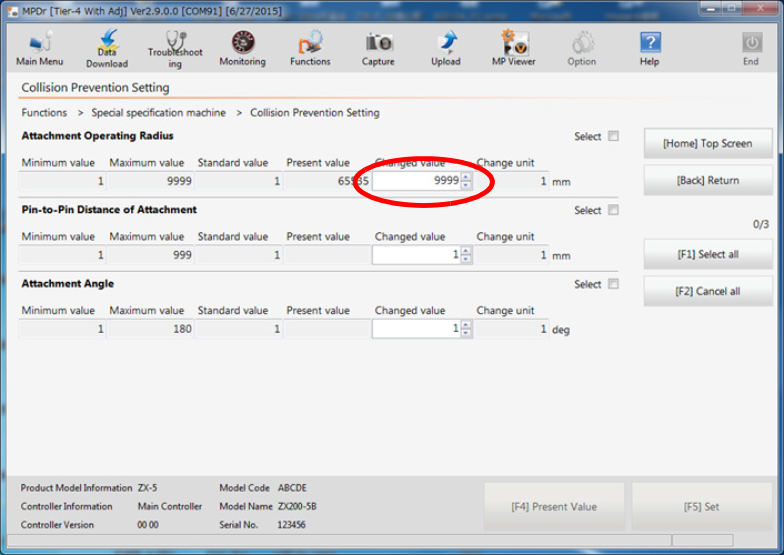 Click the [[F5]] button.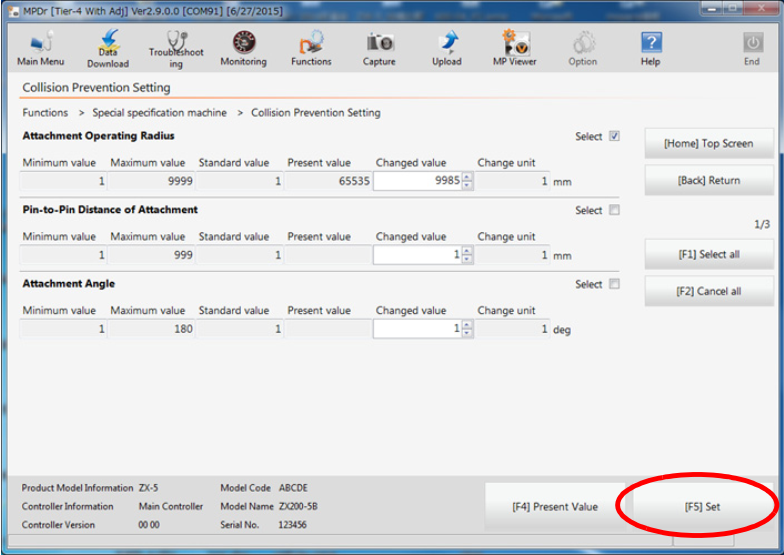 Click the [Yes] button.
Click the [OK] button.
The setting has completed.
Other settings can be set with the same procedure.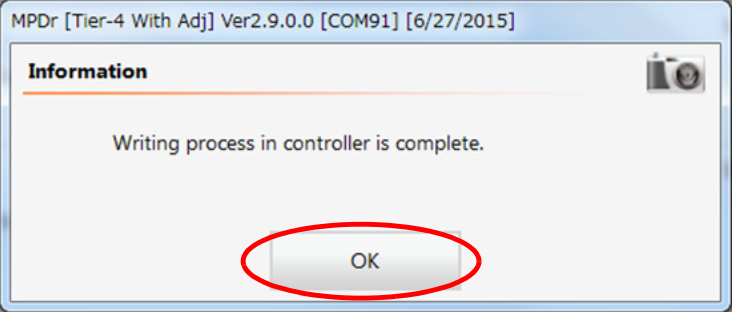 More repair cases for Hitachi excavator,please refer to:Hitachi Excavator Trouble Repair.
(Visited 34 times, 1 visits today)