This article show you a guide on how to use GM GDS2 perform bi-directional controls,active the headlights,power door locks and power window motor.
Preparations:
GM GDS2 2019 v20.3.05100 Software Free Download
How to Install GM GDS2 Software on Win XP/7/8
GM GDS Interface (GM MDI,VXDIAG GM NANO)
Procedures:
Connect GM GDS2 interface to vehicle,then run GDS2 software
Click "Diagnostics"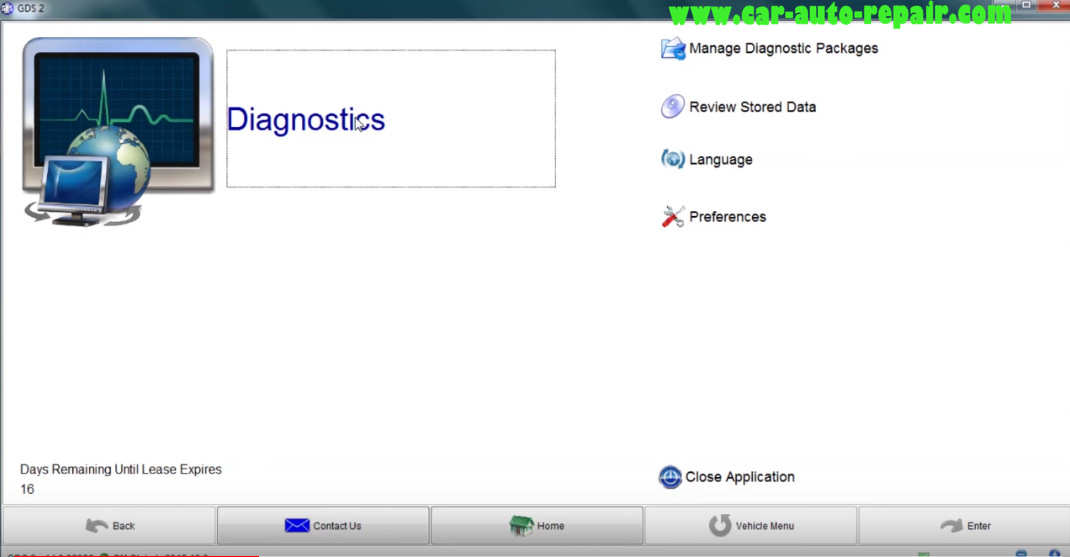 Now it will show the vehicle information,include vehicle model,year and VIN.
Then click "Enter" to continue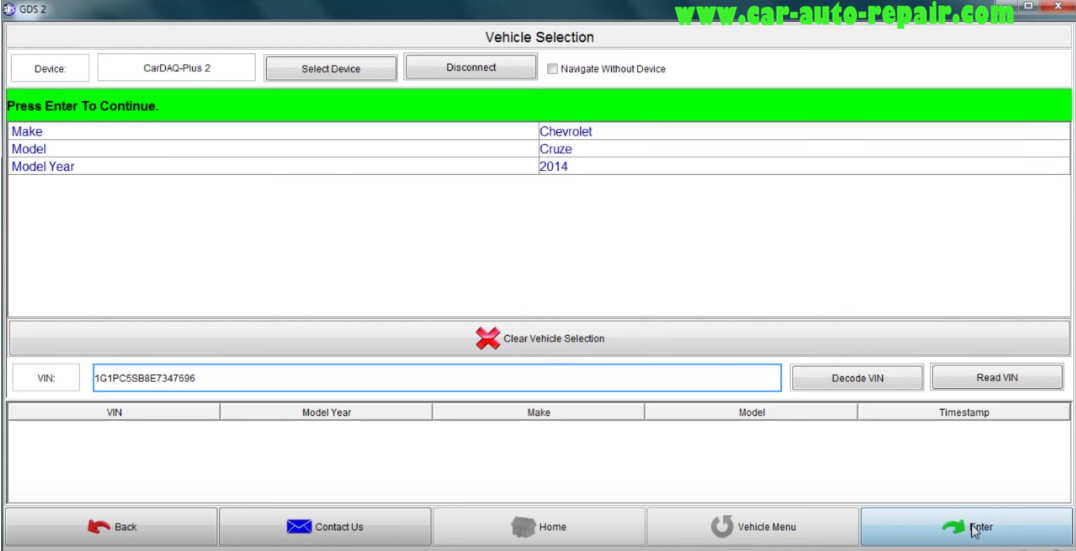 Select "Module Diagnostics"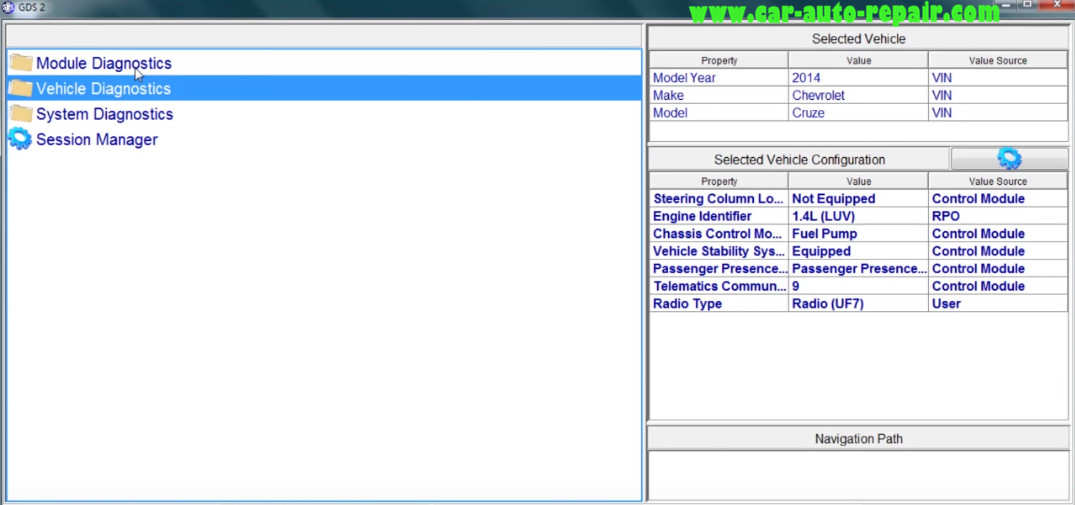 The module diagnostic gives you all of the different modules that are on the vehicle and that allows you to come inside these modules and perform bi-directional controls by tuning things o and off monitoring certain pits with those systems and anything that has to do with them,so that we want to do is to come into the body control module.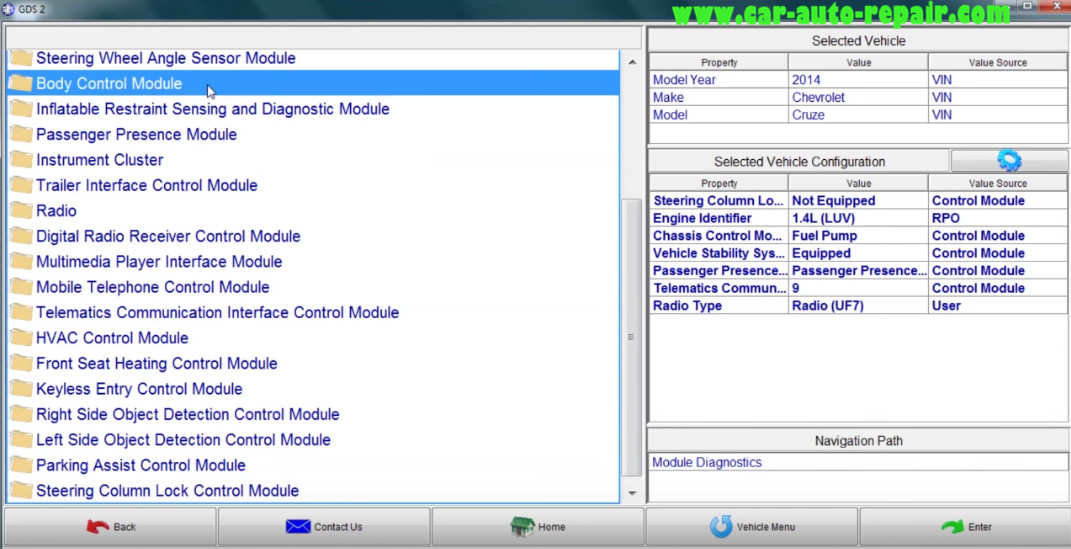 And it will going to ask you to verify,here select "Sedan" and click "Enter" to continue。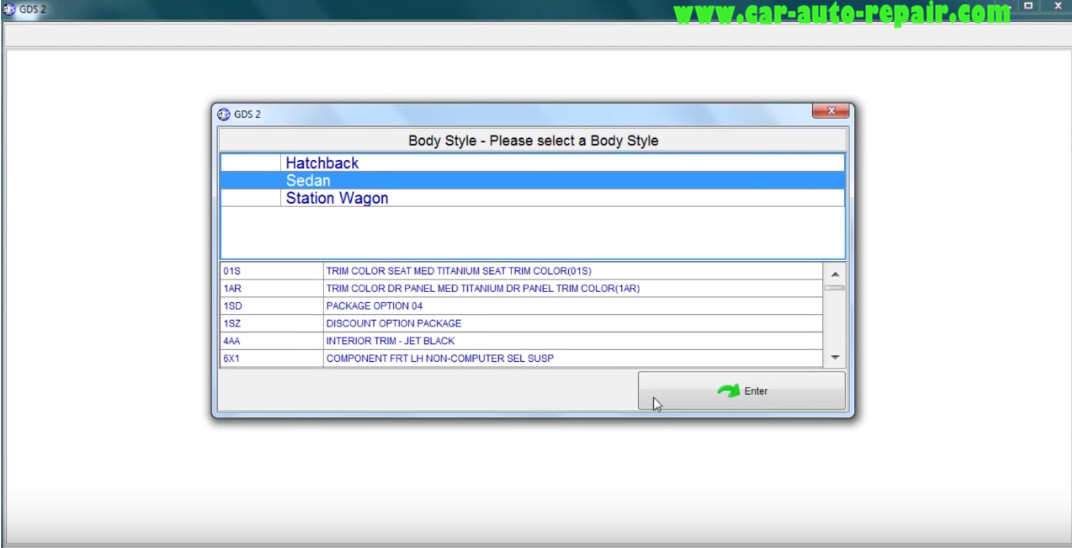 And it is not equipped with a start/stop system.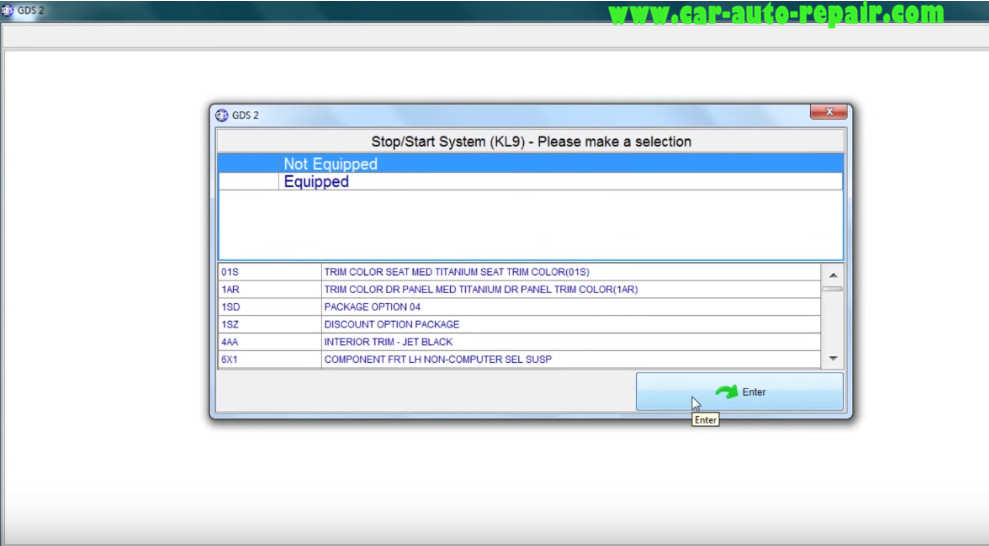 Select "Control Functions"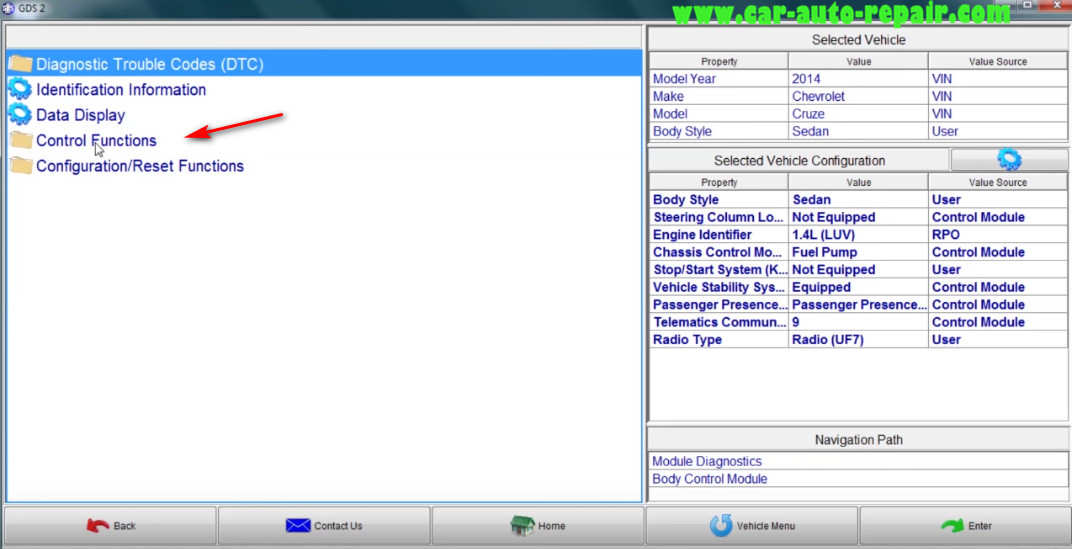 This will give us all of the subsystems that are controlled by the BCM,so we can come into the exterior lighting.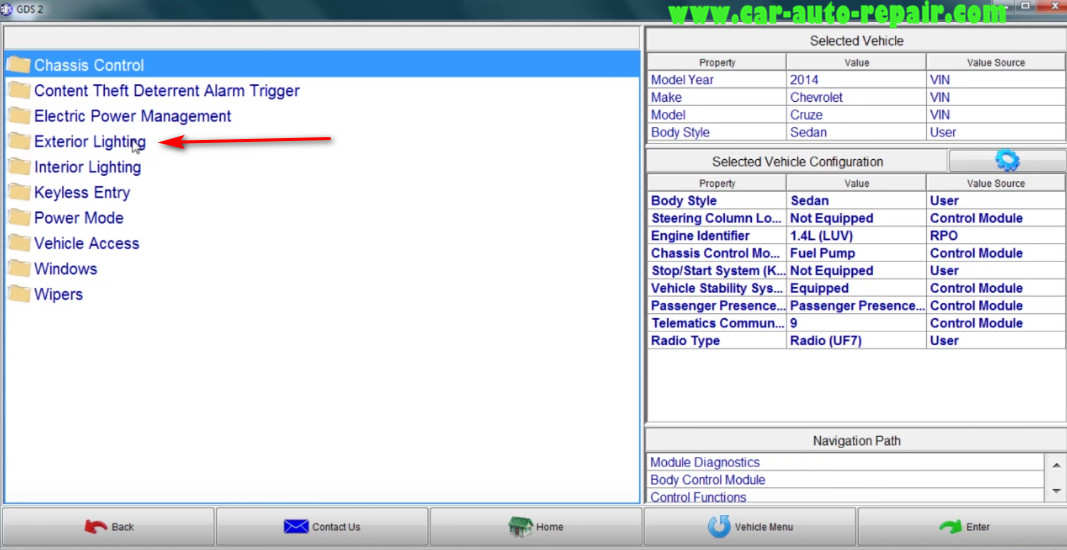 We can come down to the actual high beams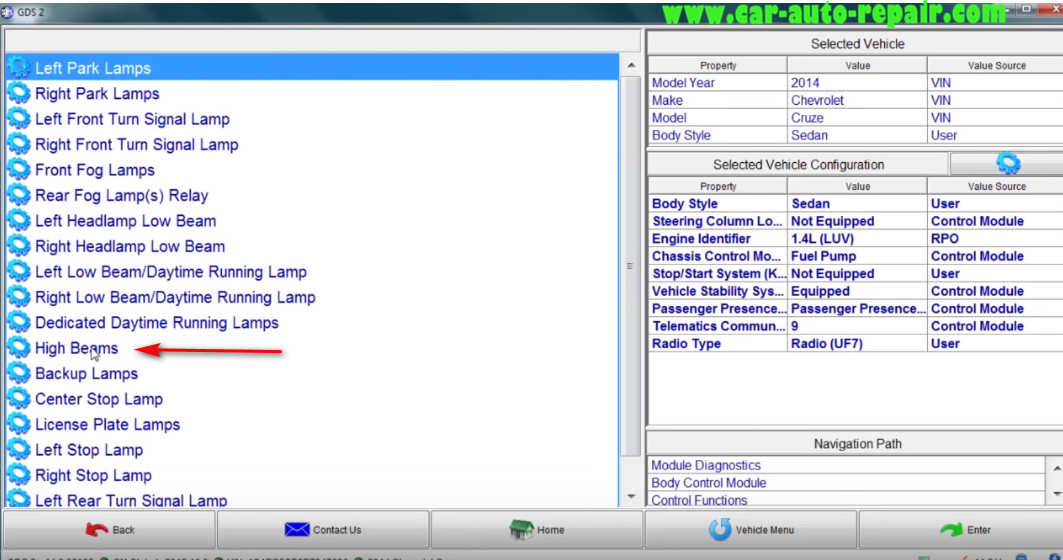 What we can do an inactive and active command the headlights active
Hit the active button and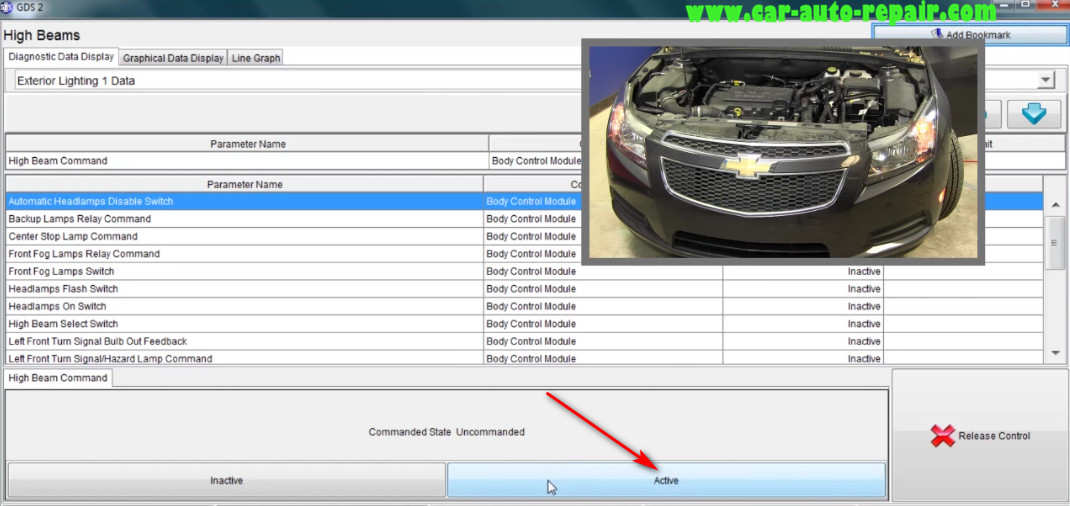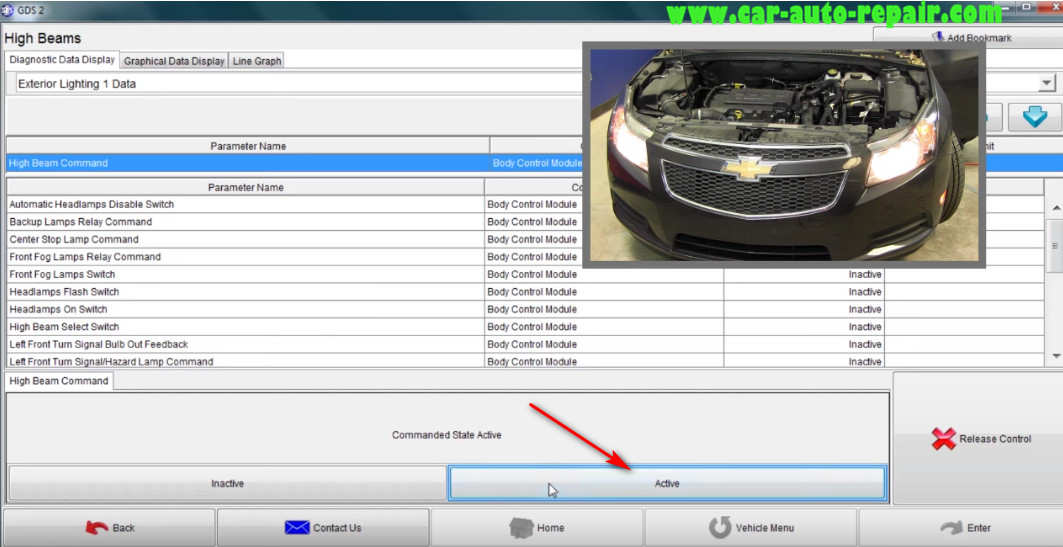 And press inactive,we can see that lights go off.
This is good type for diagnosing certain functions that customer may say.You can basically to see if the body control module is actually commanding these functions.
Window Controls:
Select "Window"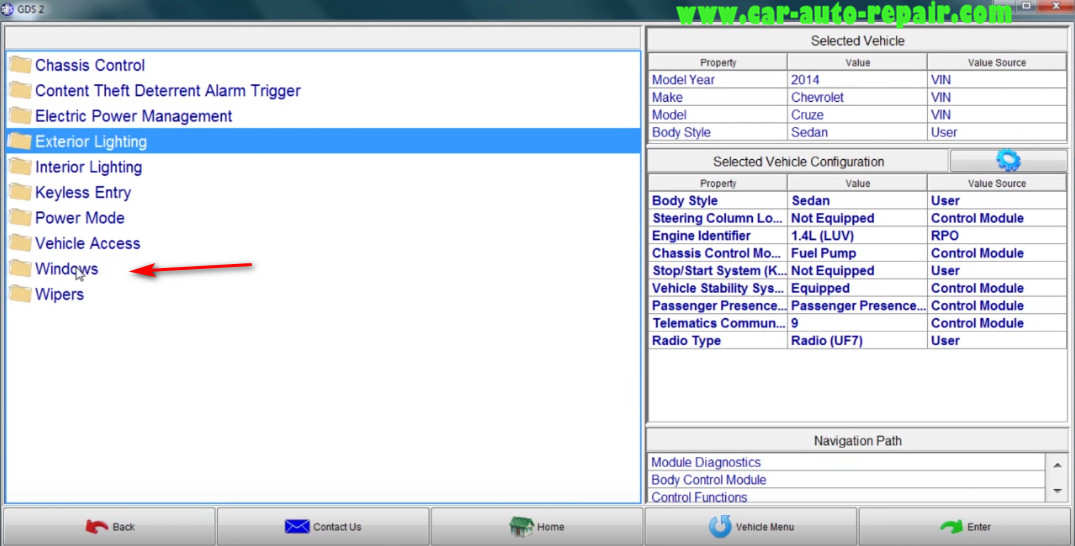 Select "Passenger Window Motor"
The following test will display Express Down and Express Up buttons to control the power windows.These Express buttons will only work if the vehicle is equipped with the Express Down or Express Up function.Click "Continue" button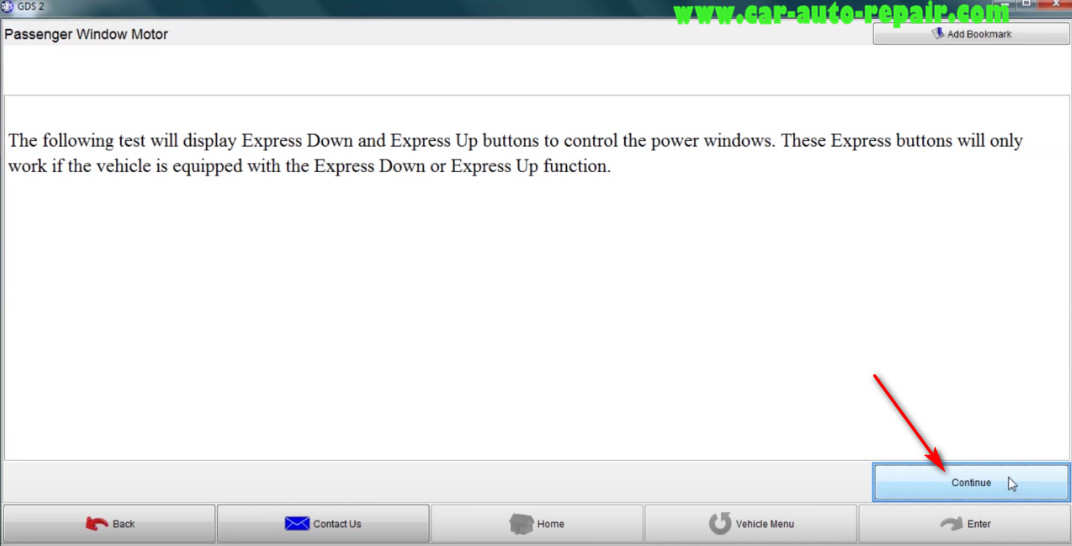 Now you can click "Up" or "Down" button to control the window roll down or up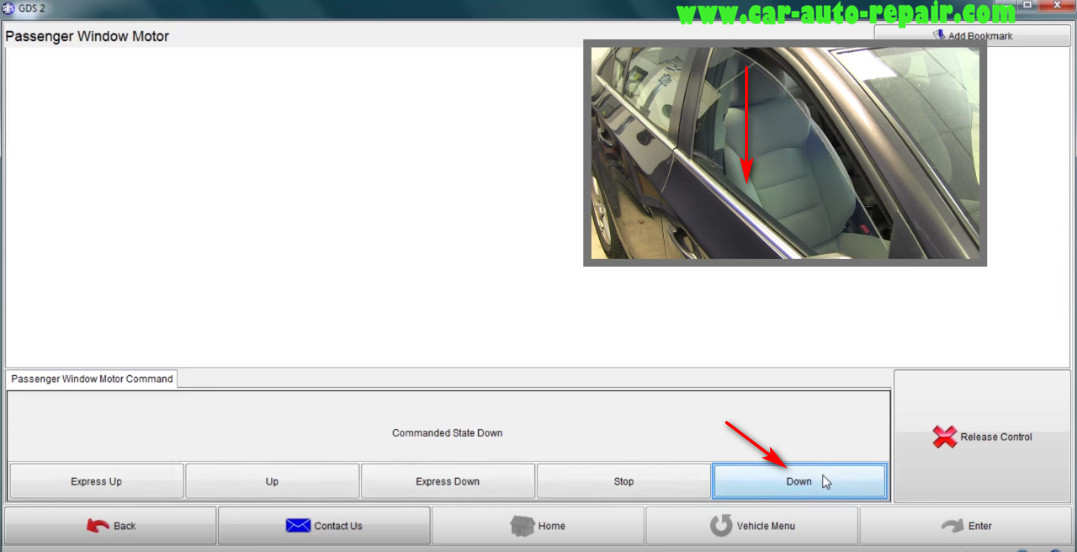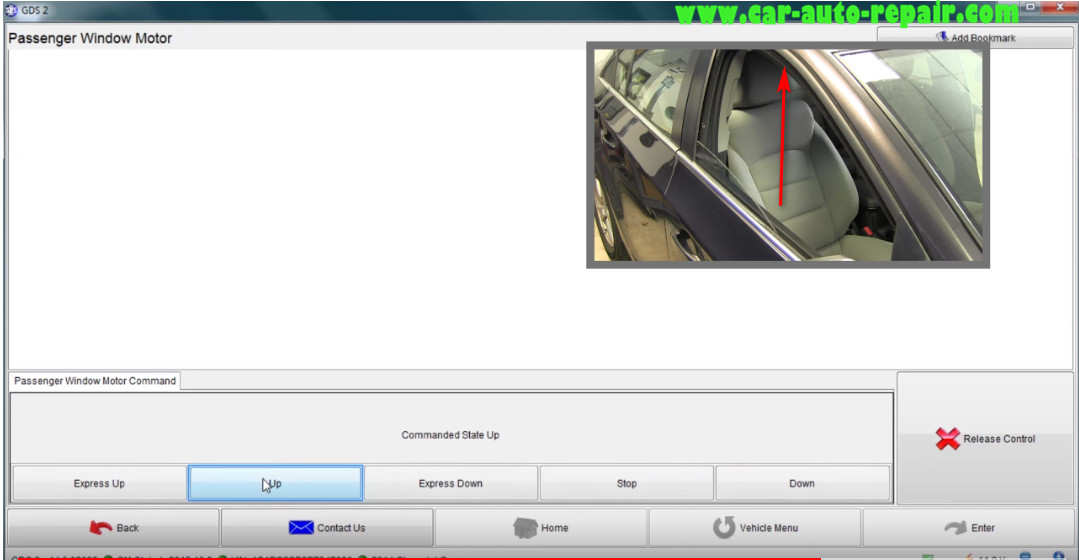 Door Lock/Unlock:
Select "Vehicle Access"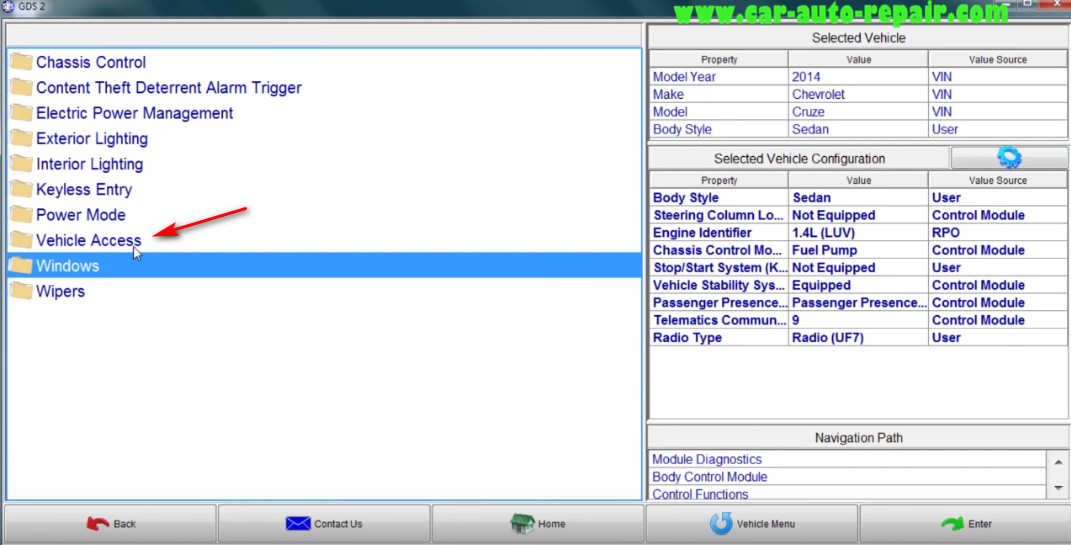 Select "All Doors Lock/Unlock"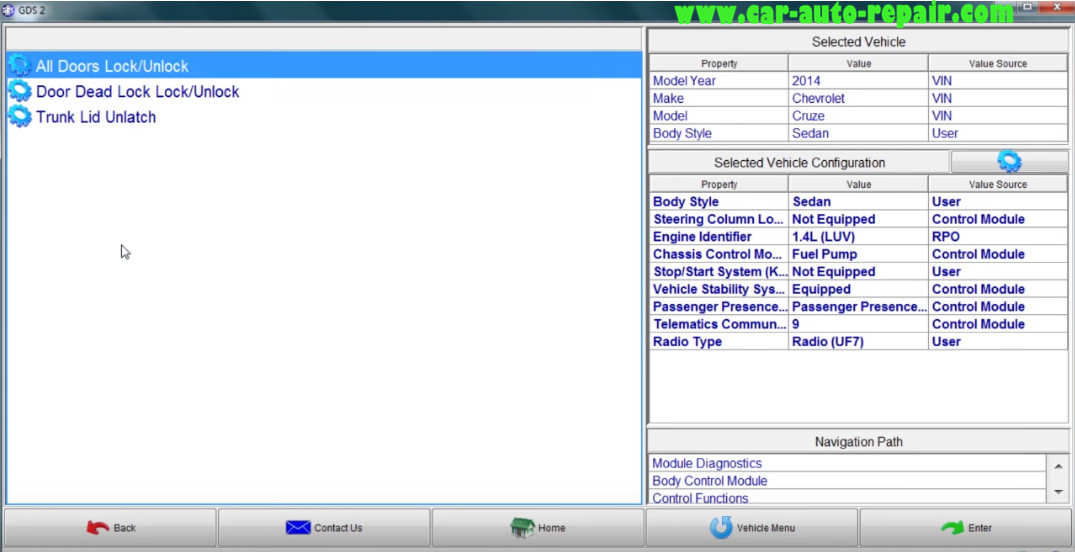 Note:To avoid entrapment,open windows and make sure you press back,release control.or unlock before leaving test.Click "continue" button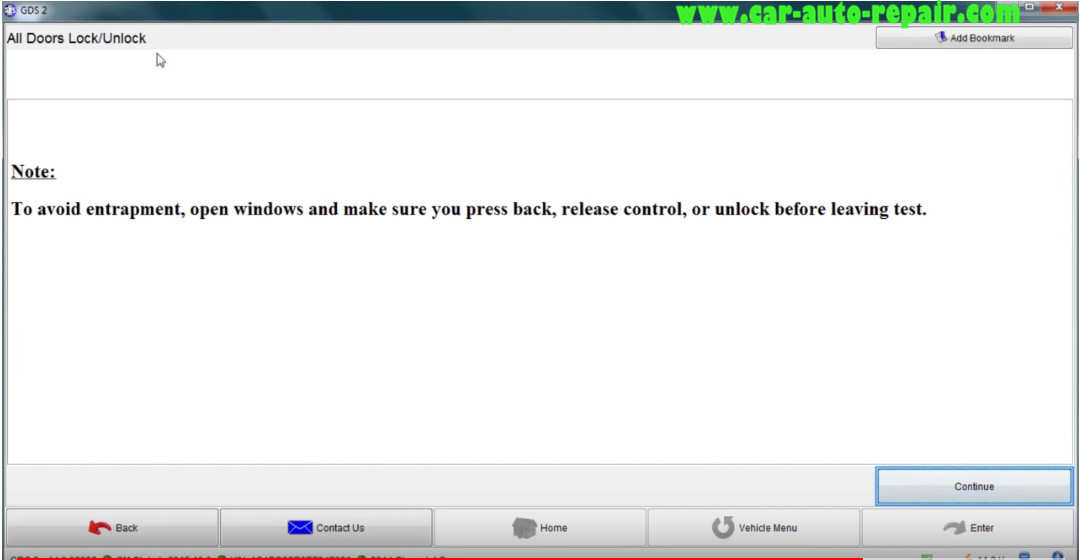 This is perfect for testing actuators of certain doors whether they're working or you can activate this command.If you have a door that is not working or actuator is not working you can activate this command to actually see if you have the power in the grounds at the actuators at the given command.So here if we go ahead and activate all door locks you will see the door locked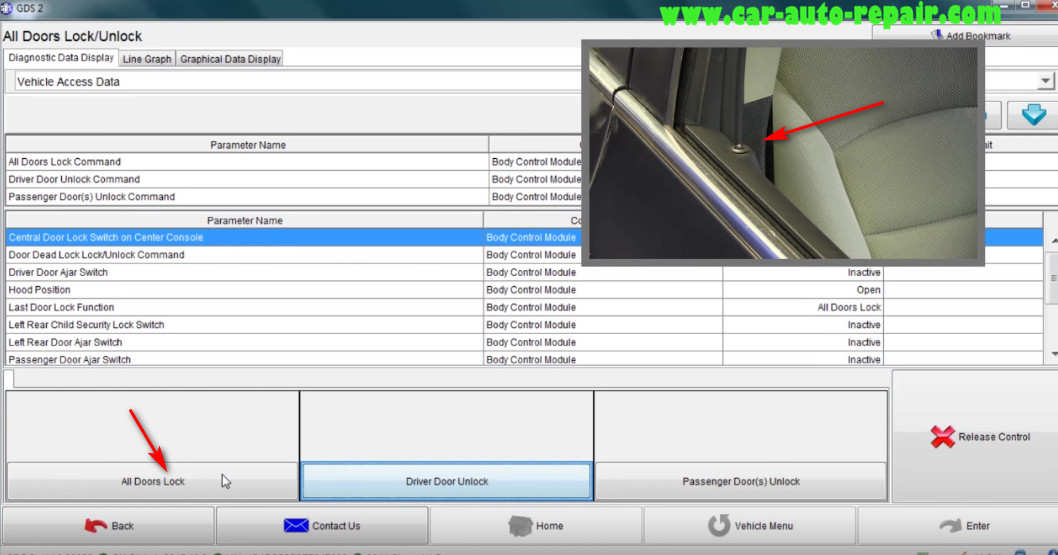 And unlock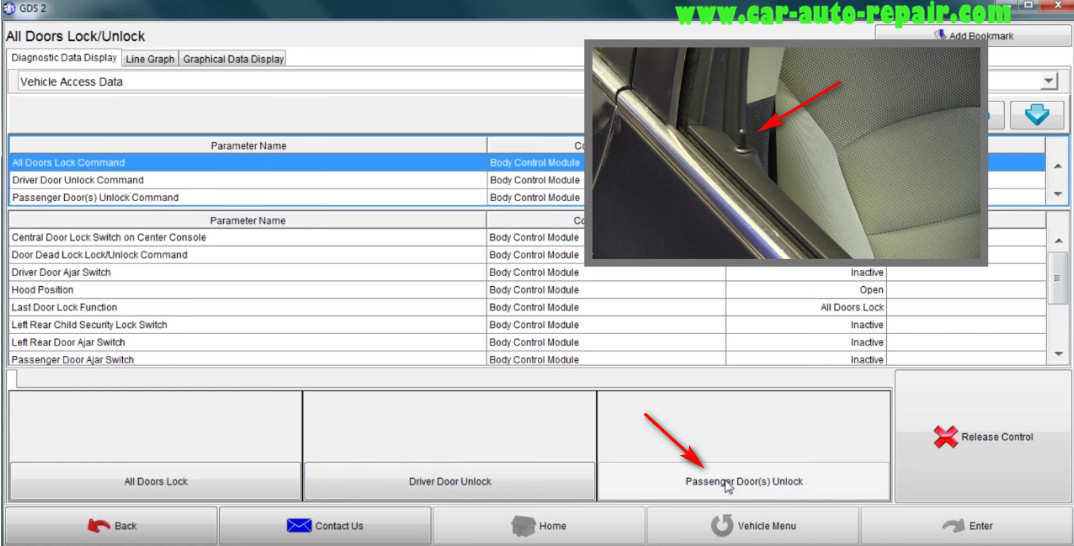 And you see there are several different bi-directional control things you can monitor on this car in the main menu.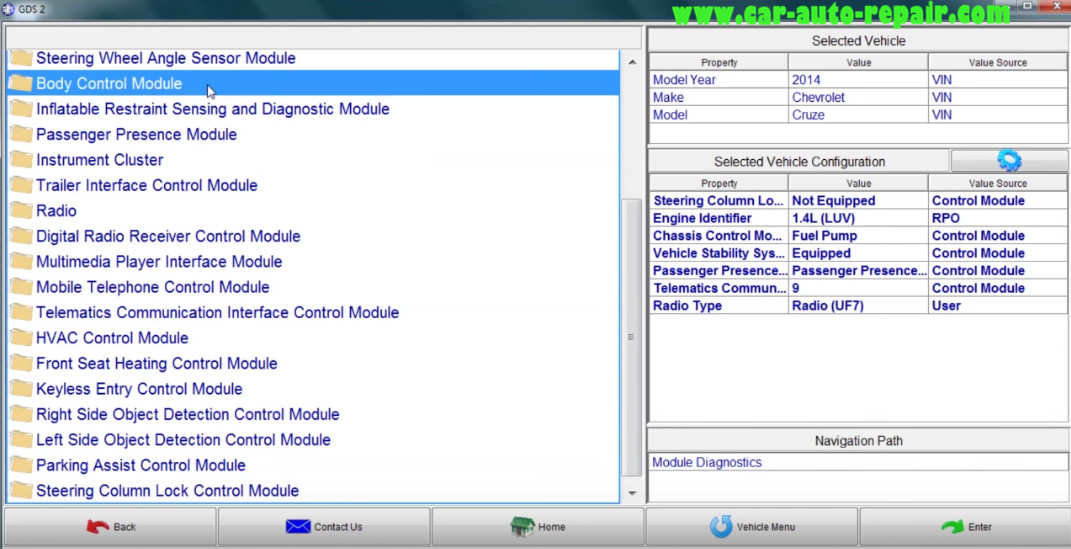 (Visited 91 times, 1 visits today)