This instruction show you guide on how to use AVDI programmer to read password for Benz W221 all key lost programming.And for more AVDI key programming,check here:AVDI Programmer Test Projects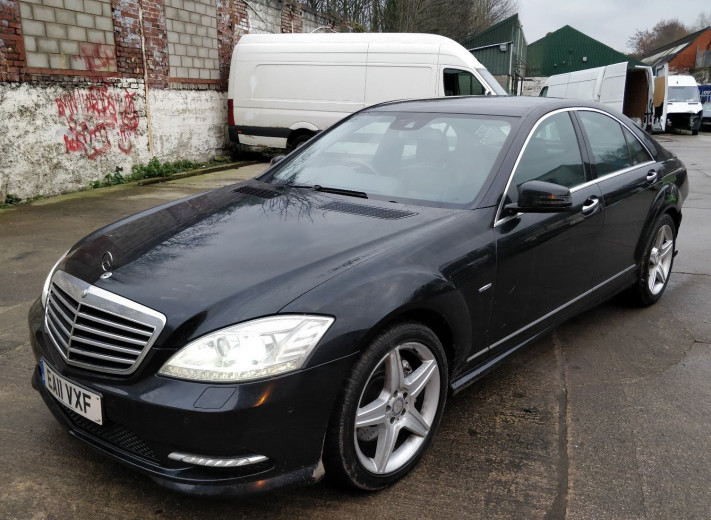 What you need:
AVDI Programmer
PROTAG programmer
DS-Box
Mn026 Mercedes Key Programming
ZN036 IR-Adapter
Note:The fuse adapter is needed as well.
Procedures:
The fuse adapter is connected to fuse socket 37 in the front SAM module and then to the DS-Box relay.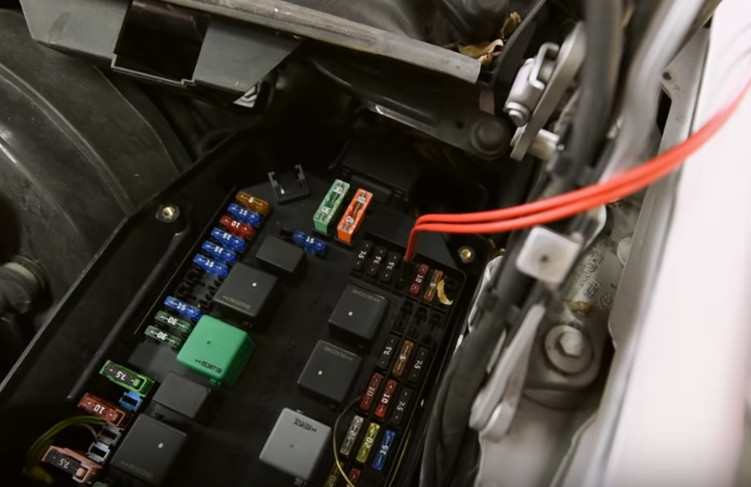 The relay is connected to fuse socket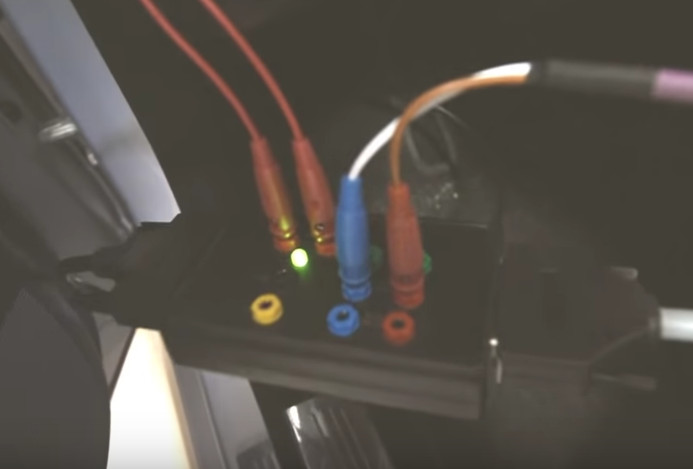 The ZN036 IR-Adapter is connected to the AVDI
The PTCAN cables are easily accessible in the passenger footwell.
CH and CL are connected to the green/white and solid green PT CANs
CH(rad) is green/white,CL(blue) is solid green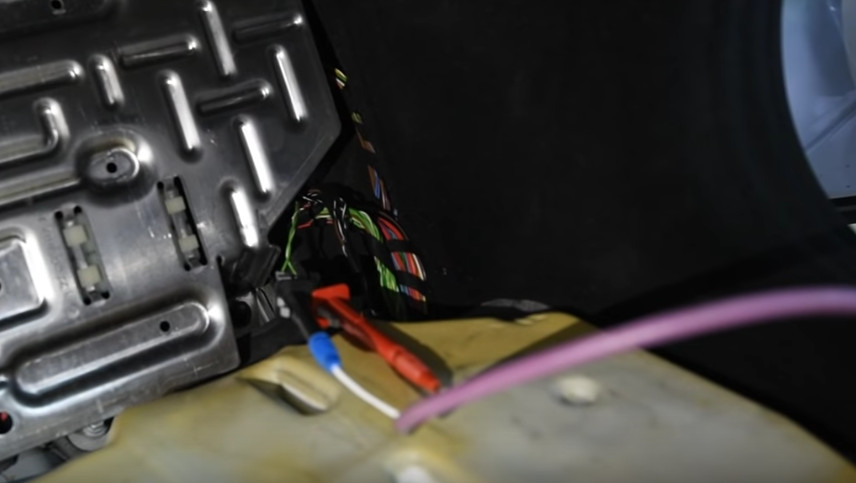 Open the Abrites Diagnostics for Mercedes software.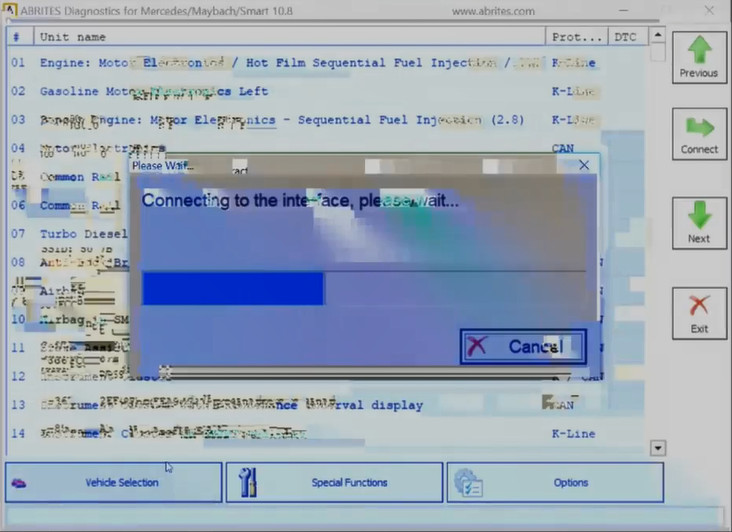 Select [OBDII cable],then select "Special Functions"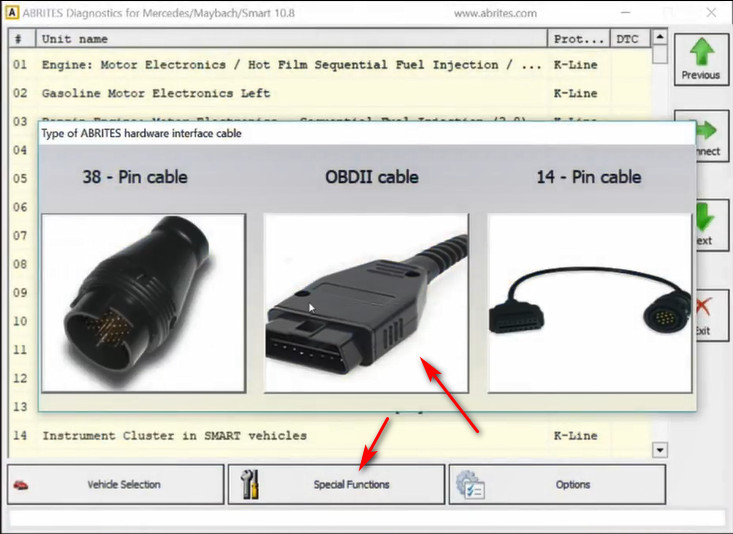 Select "DAS Manager"–>"Read"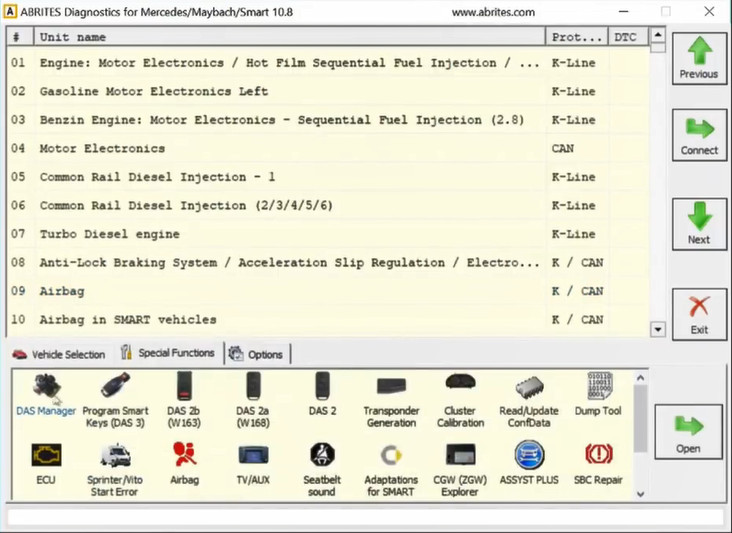 Click "Get EZS Pass"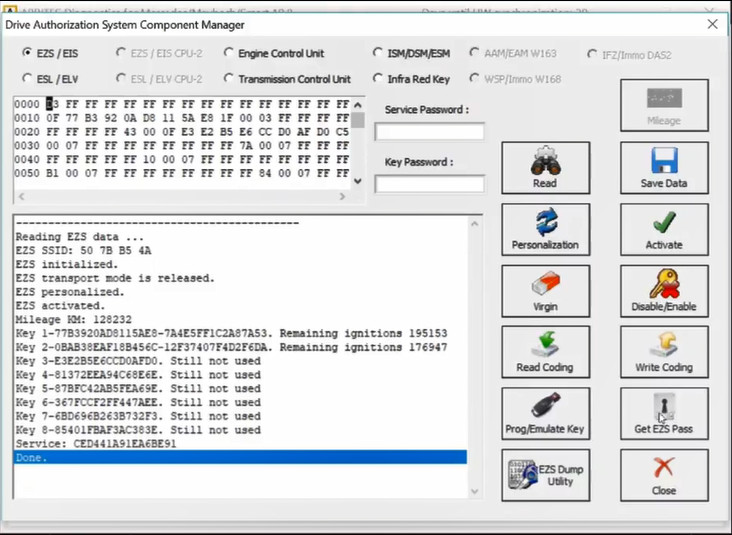 Select "IR-adapter and Fuse-Relay"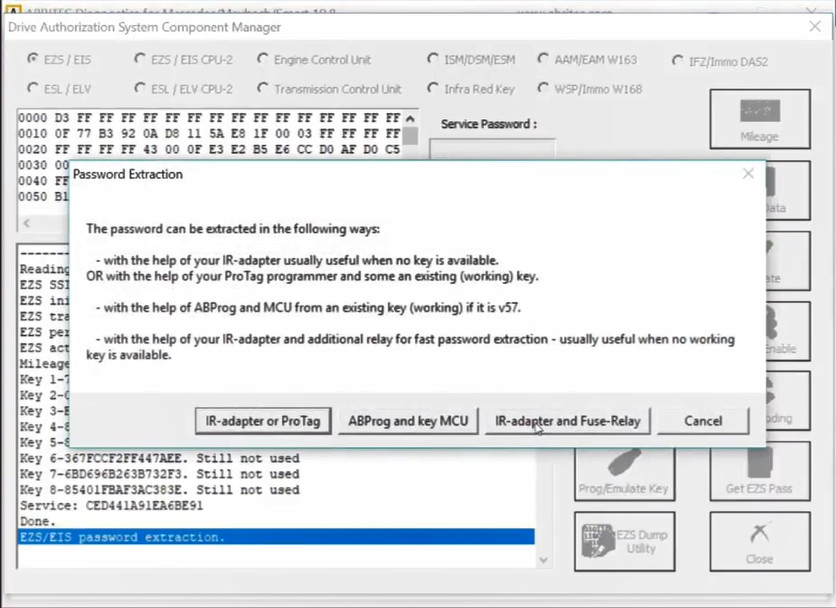 Then AVDI will connect to infrared adapter,please make sure that no key in ignition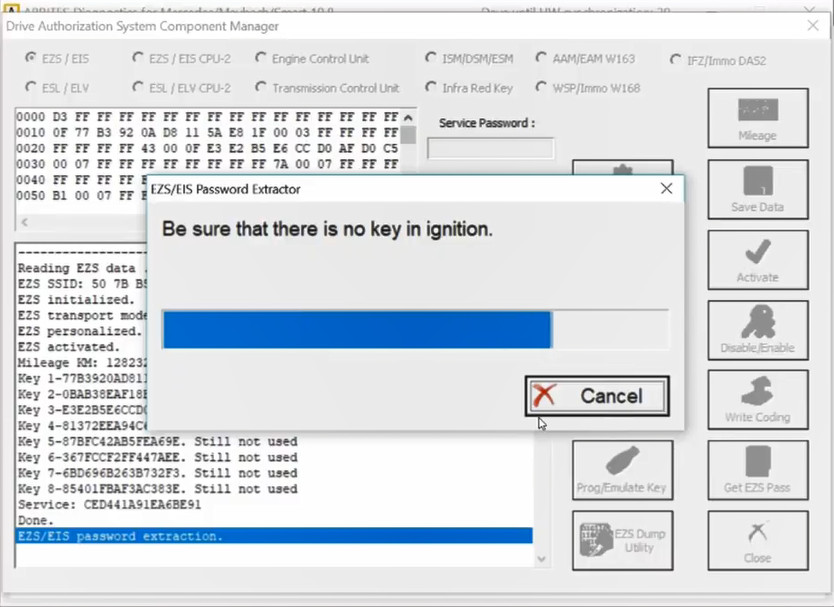 Please reinsert IR adapter in EZS/EIS
Please disconnect ISM/DSM from the car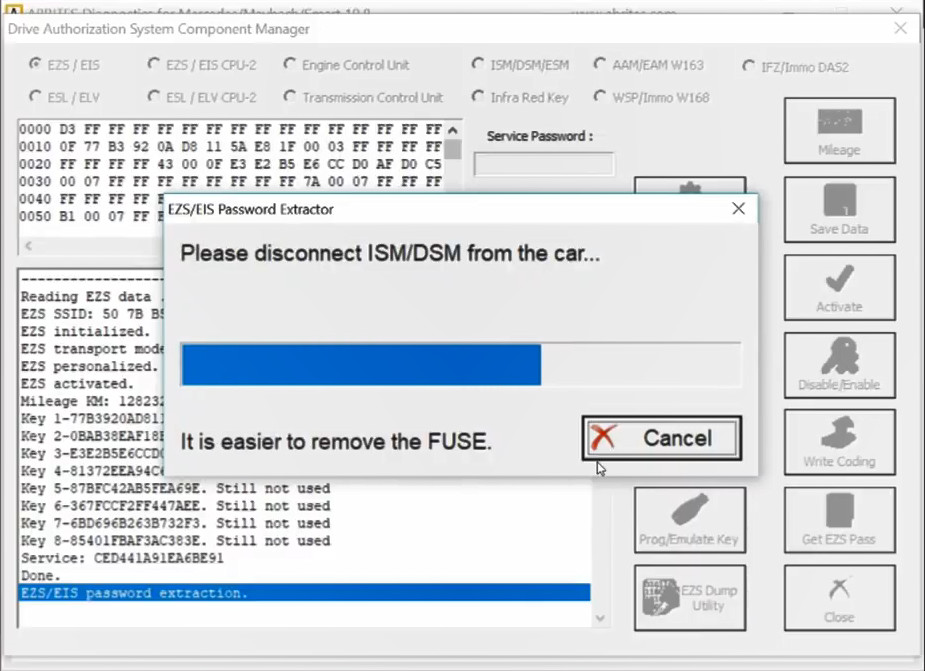 Looking for fuse 83(30A) in the passenger fuse box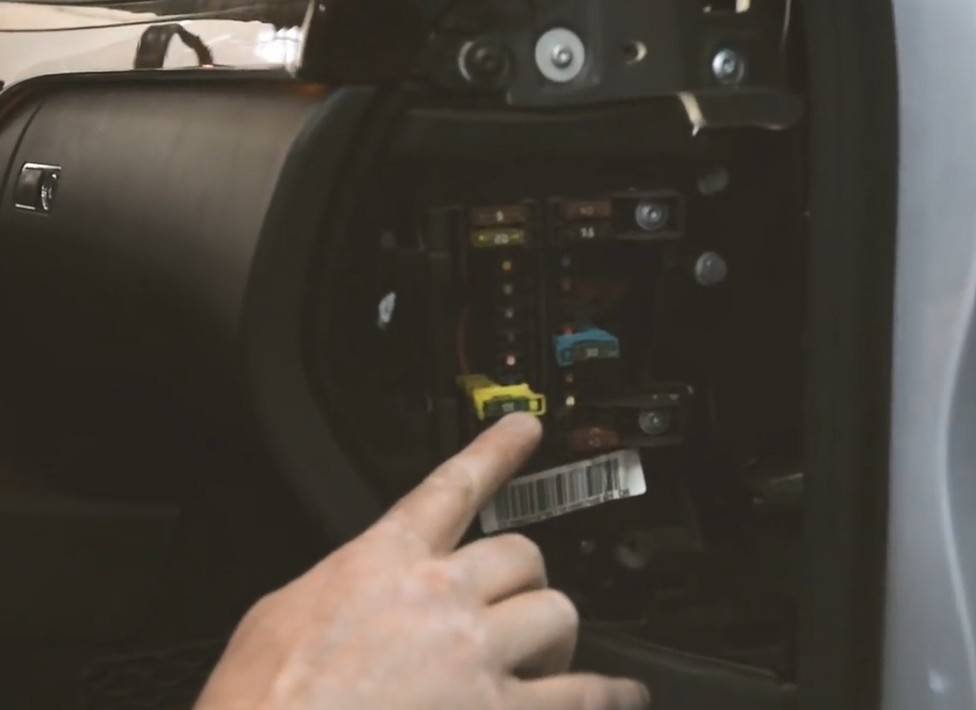 Take it out gently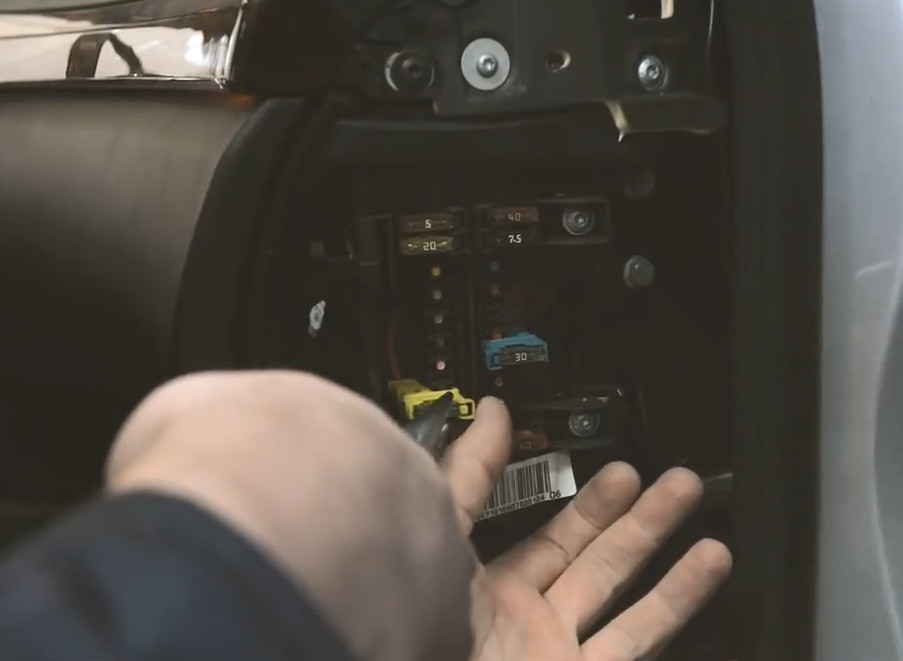 You might have to wait 5 minutes for the procedures to start.
Once the procedure starats,the reply will do its job and extract the password
So you don't have to reinsert or turn IR-Adapter manually.
Note:Please make sure the internet connection and active AMS are needed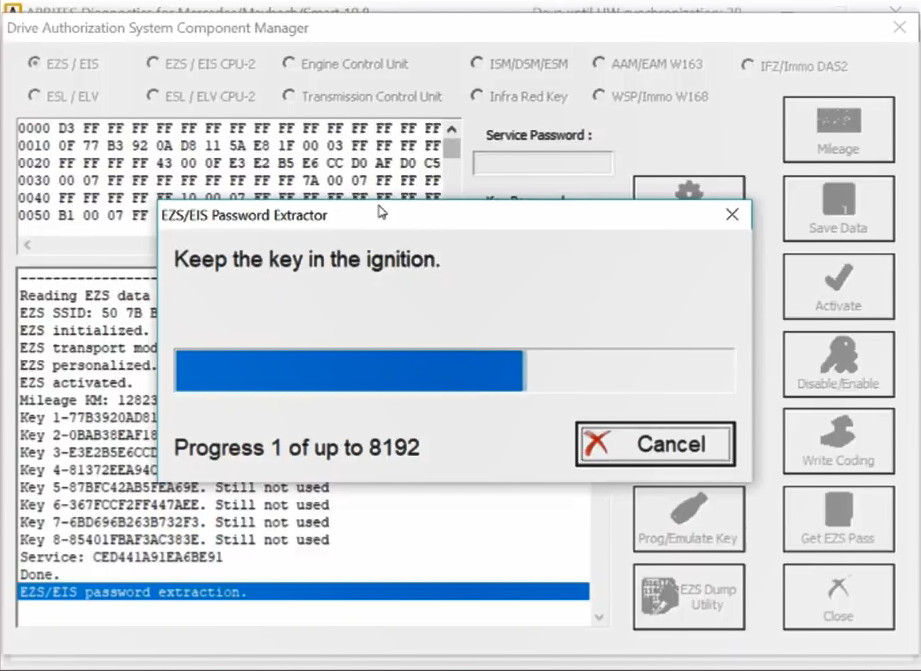 After an hour,wait proceed complete you will get the password.
(Visited 101 times, 1 visits today)