This instruction show you guide on how to solve Yanmar SmartAssist-Direct communication error.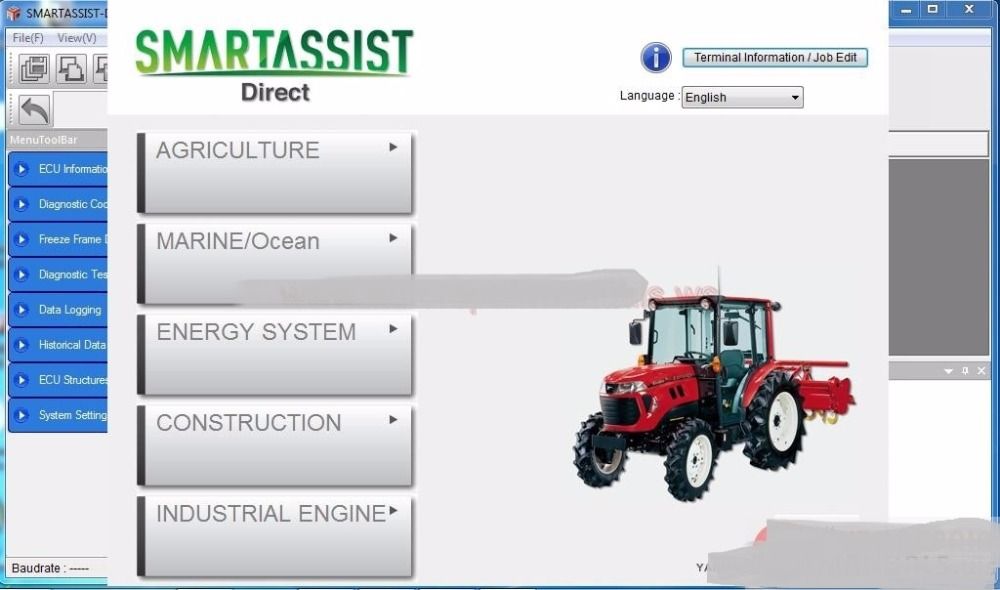 Related Contents:
Yanmar Smart Assist SA-Direct 2.20 2.19 Free Download
2009.11 YANMAR Heavy Equipment EPC Software Free Download
If communication with the ECU is faulty and normal monitoring is not possible, check the below points and restart SMARTASSIST-Direct.
If the communication cable disconnects or the power supply to the ECU/product is interrupted during data transmission, the system may not operate normally even after a restart. In that case, turn off the power (with the key switch)
or, if that is not possible, disconnect the interface box from the product's service connector and reconnect it. The
interface box will reset and operations will return to normal.
• Are all cables connected? Are all cables in good condition?
• Does the product have power?
• Is the system not in training mode?
• Is the system connected?
(Visited 132 times, 1 visits today)