Here is a service repair instruction on how to replace exhaust pipe flexible tube for Volvo EC480 excavator.More about Volvo heavy duty equipment service manual,please recommend you install Volvo PROSIS Parts+Service repair manual
Procedures:
NOTE!
If the flexible tube is to be reused, mark the tube by drawing a line between the clamps.
1.Park the machine in service position B

2.Open the engine hood.
3.Remove the foot step.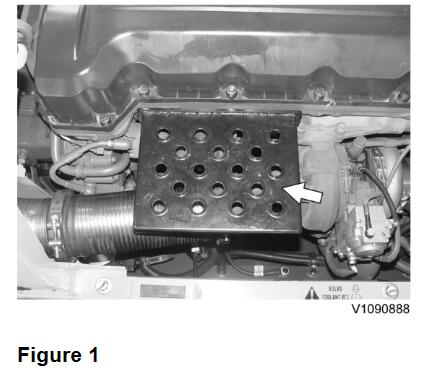 4.Remove the clamps.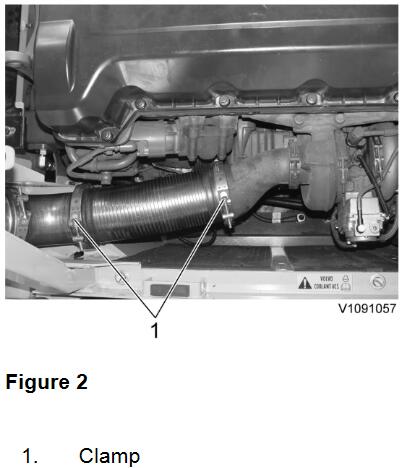 5.Remove the flexible tube.
6.Install the new gaskets on the flanges.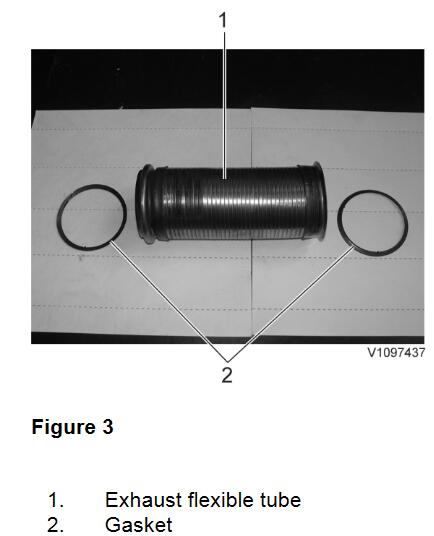 7.Install a new flexible tube.
8.Install the upper end of the flexible tube.
9.Install and tighten the new upper clamps.
Tightening torque
NOTE!
Make sure there are no tensions on the flexible tube.
Make sure the clamps are placed right in the flange coupling.
10.Control from two directions that the flexible tube is straight and not bent.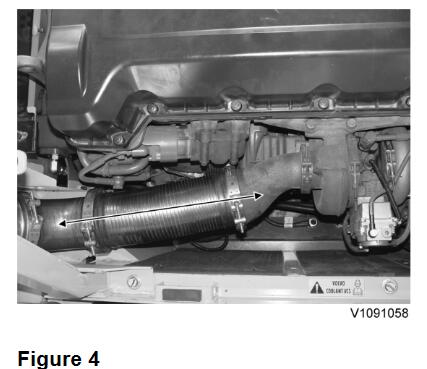 11.If the tube is bent, loosen the clamps to the DPF and adjust the DPF until the tube is straight.
12.Make sure that the markings on the flexible tube is lined and the flow direction is as marked arrow on the label.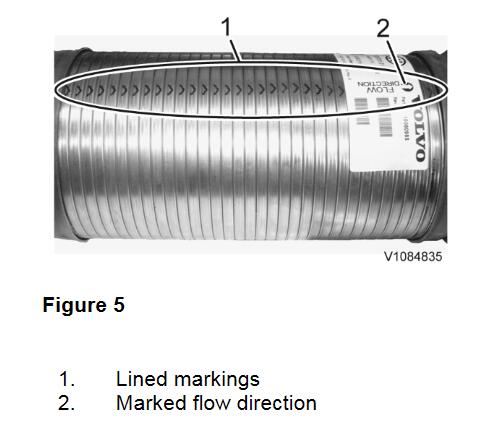 (Visited 93 times, 1 visits today)