One of my blog reader (Peter) share his experience on repair for Nissan Cefiro A32 SRS light on problem.This problem is common found on Nissan Cefiro A32.So here i rewrite it here,hope it can help my blog readers to solve this problem.And for more trouble repair of Nissan,check here: Nissan Trouble Repair.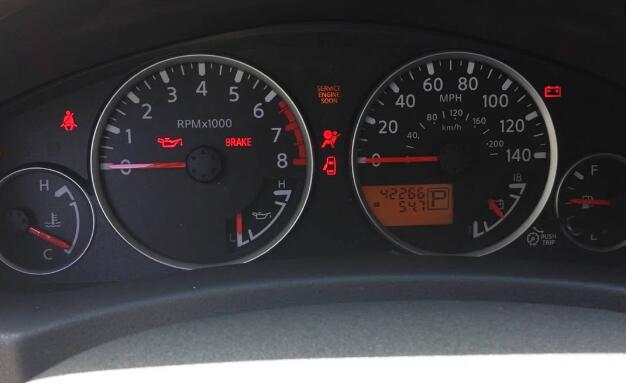 Nissan Cefiro A32 SRS Light ON Symptom:
You are wonder that the SRS light on without colliding,and fault repair on it.But you found the SRS light kept on,and if you try to use OBD2 scanner to clear the trouble codes and reset SRS light,but it will come back soon or blink all time.
Nissan Cefiro A32 SRS Light ON Reasons:
After the many time and cases on this problem repair on this model (Nissan Cefiro A32),it found that this trouble caused by bad connection of SRS system wire harness under the driver side seat.One of the SRS connector is located under the seat,the connection will be loosen when you adjusting your seat.
How to Repair Nissan Cefiro A32 SRS Light ON:
Make the connection tight,or you even remove the connector,use solder two wire together,then get the connector or wire away from seat.
How to Reset Nissan SRS Light ON Manually:
Turn ignition ON,turn driver side door lock switch panel on and off over 7 time within 5 seconds.
Hold door lock switch until the SRS light off.
Note:Repeat this procedures,if you find it can not work.
(Visited 53 times, 1 visits today)