Here is a guide on how to install Xentry.Open.Shell 2021.Hope it helps!
Note:Before installation,please go to BIOS setting to disable secure boot option for Windows 10 system.
Note:New version only support WIN10,it can not support WIN7.
Xentry Related Contents
Newest Mercedes-Benz Xentry.OpenShell.XDOS 2021 Free Download
How to Install XentryOpenShell 06.2021(This guide is apply on the version provided by us)
Note:Installation procedures same as previous version
After downloading,extract the file get two folder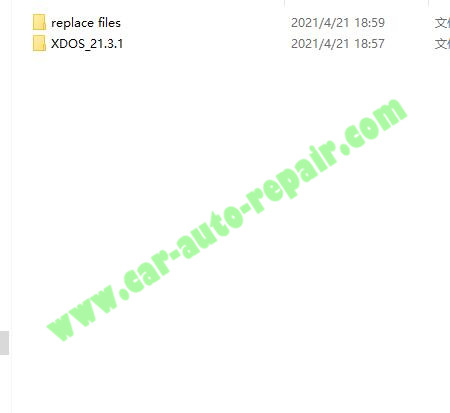 Open XDS_21.3.1 folder and just double click "start" to start installation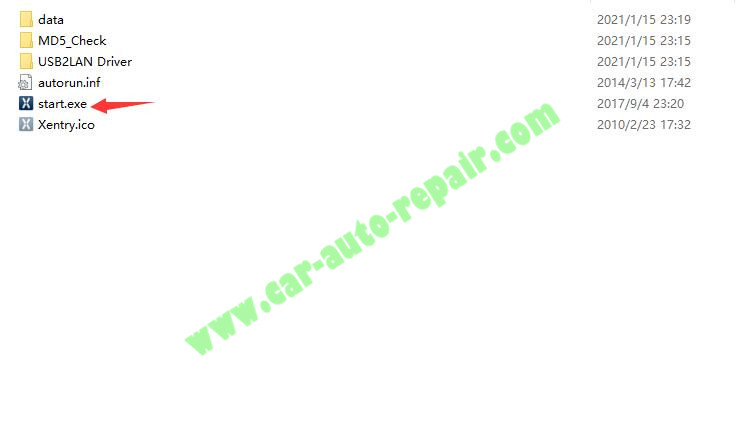 Select language for  the installation from the choices below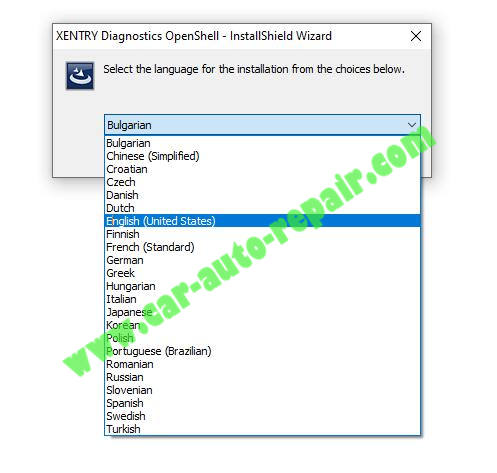 XENTRY Diagnostic OpenShell requires the following items to be installed on your computer.Click Install to begin installing these requirements.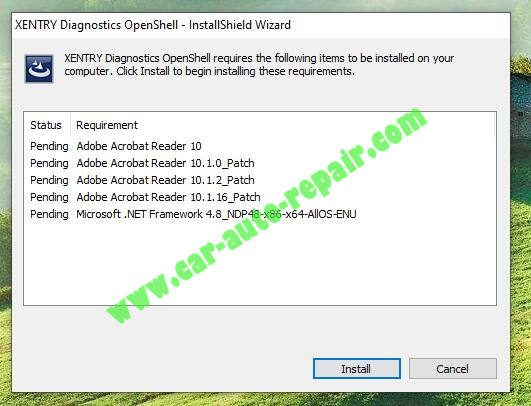 The InstallShield(R) Wizard will install XENTRY Diagnostic OpenShell on your computer.To continue click "Next"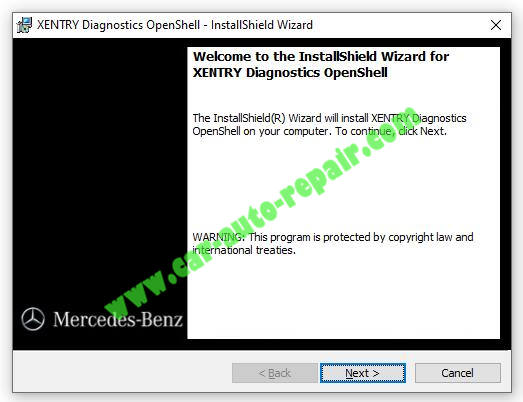 Then follow the prompt click "Next"
Accept the terms and click "Next"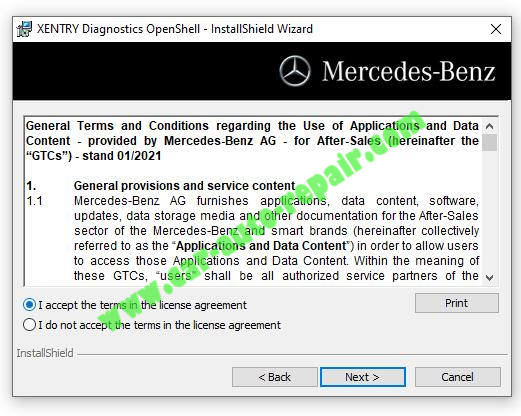 Here recommend you instal Xentry to the default,just click "Next"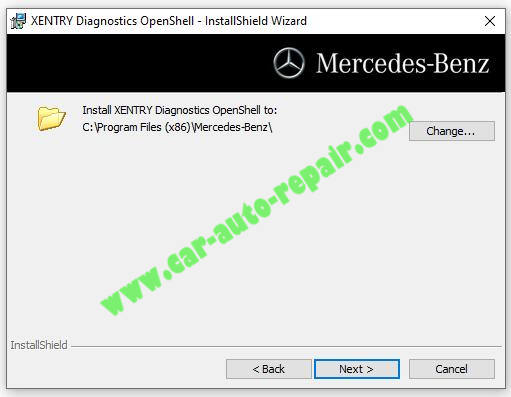 Click "Next"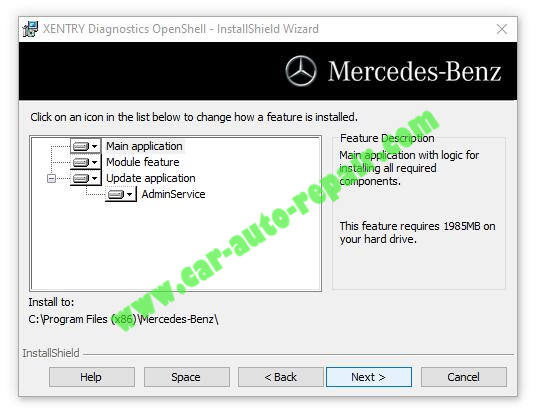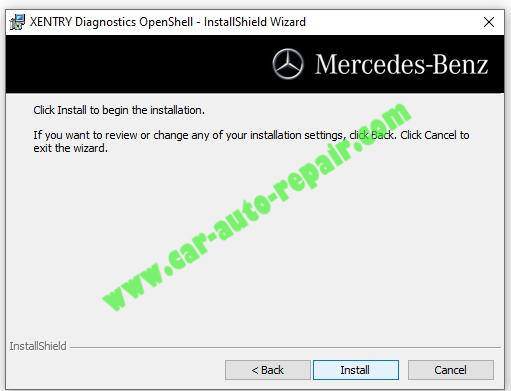 Please wait while the INstallShield Wizard installs XENTRY Diagnostic OpenShell.This may take several minutes
It will take more than 2 hours,depend on your PC performance.
Please wait it finish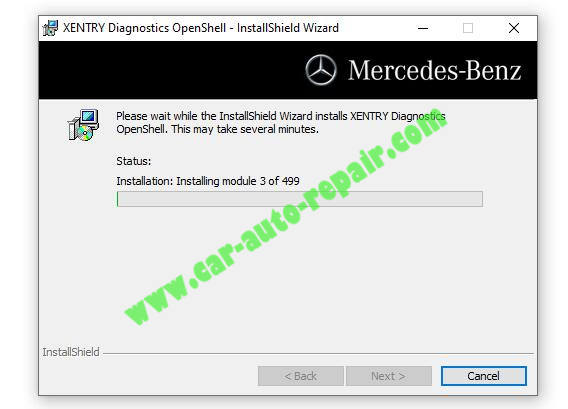 After all modules installation done,follow prompt to restart your PC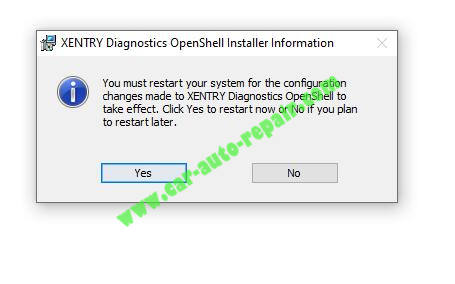 Then copy XentryAPI.dll and paste C:\Windows\SysWOW64 (64bit) to replace
If you PC is 32 bit,just paste to C:\Windows\System32(32bit)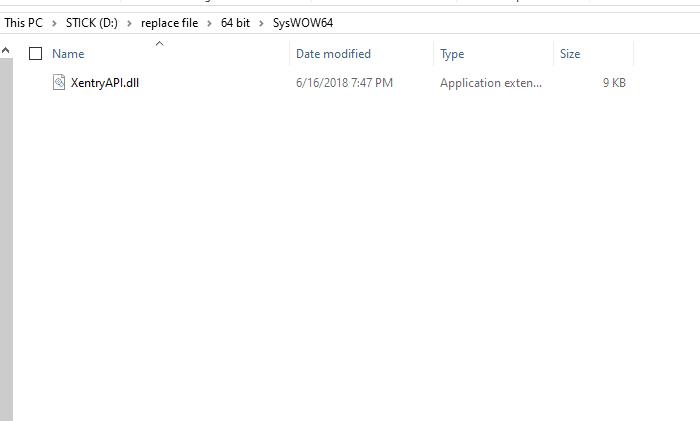 And then please double click "old key loader for configassist or startkeycenter 64bit.reg (if your pc is 32 bit ,run 32bit reg)
click "OK" to add it to register list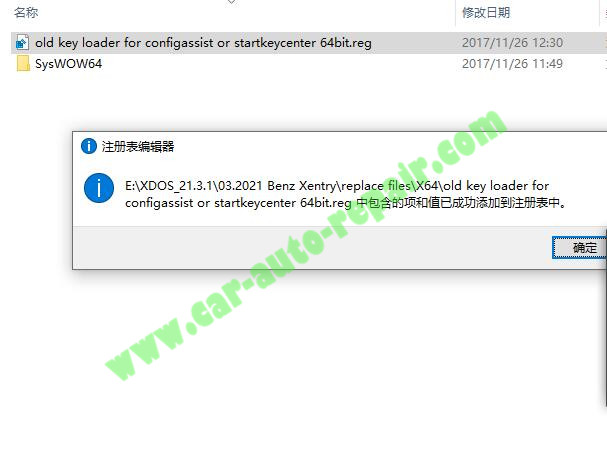 Now open the "SysWOW64" folder to copy  "XentryAPI.dll" file and paste it to your PC C:\Windows\SysWOW64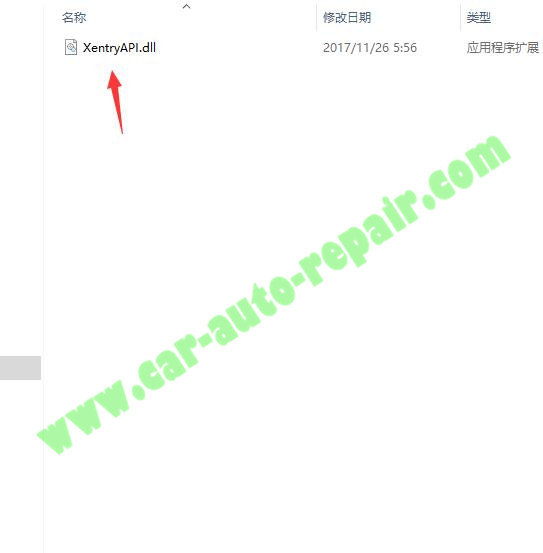 Go to C:\Program Files (x86)\Mercedes-Benz\Xentry\bin
Right click "XentryService",other it with txt
locate below line,delete it and save
<service name="LoginService" interface="com.dcx.indiaes.service.interfaces.login.LoginService" implementor="com.dcx.indiaes.service.login.LoginServiceImpl" />
Then you can run ConfigAssist to perform activation
Copy your Hardware ID to [email protected],IT is paid service for activation key.
Our tech team will send you Smart Key code
If you need please buy it here:06.2021 Xentry.OpenShell.XDOS Installation Service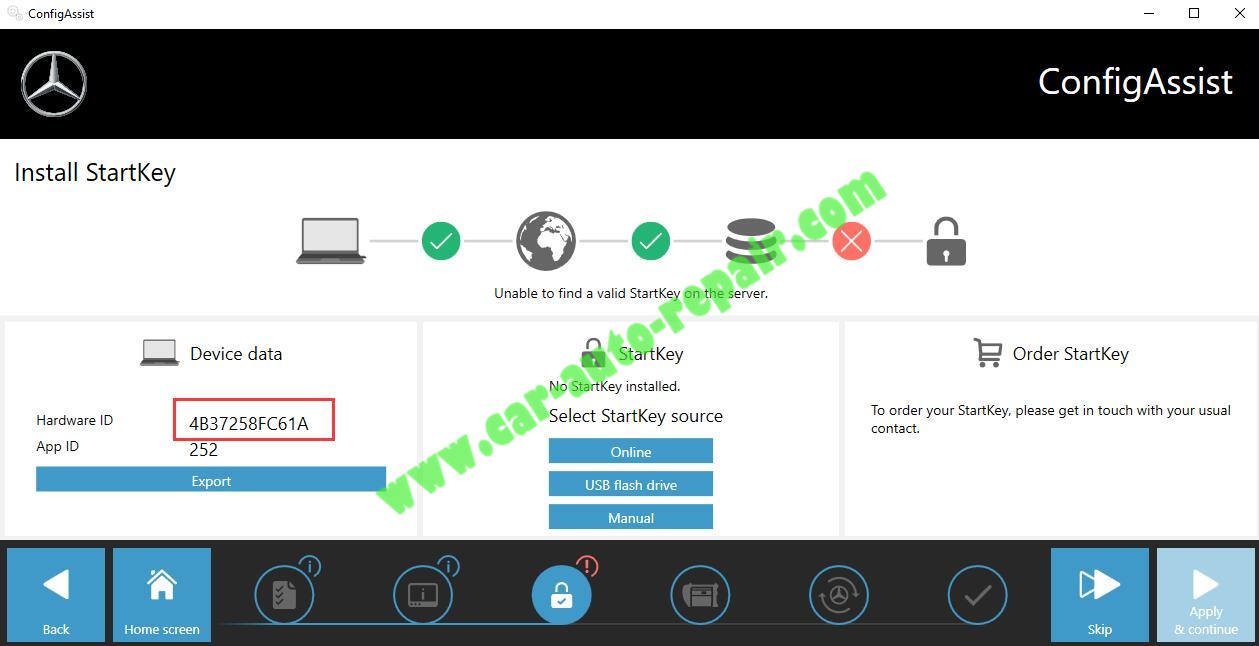 Click "Manual",then input StartKey code
And click "Save"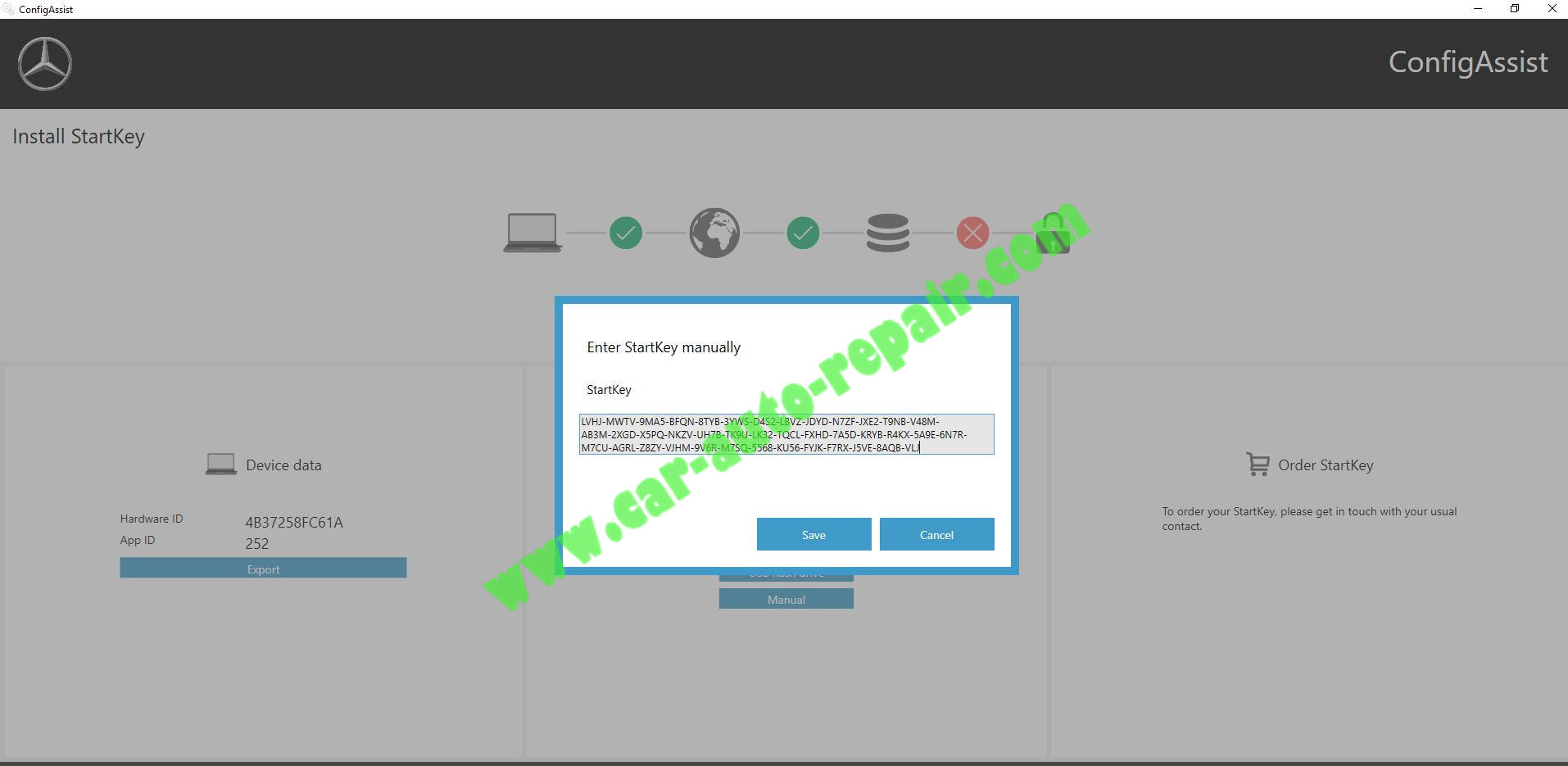 StartKey installed successfully.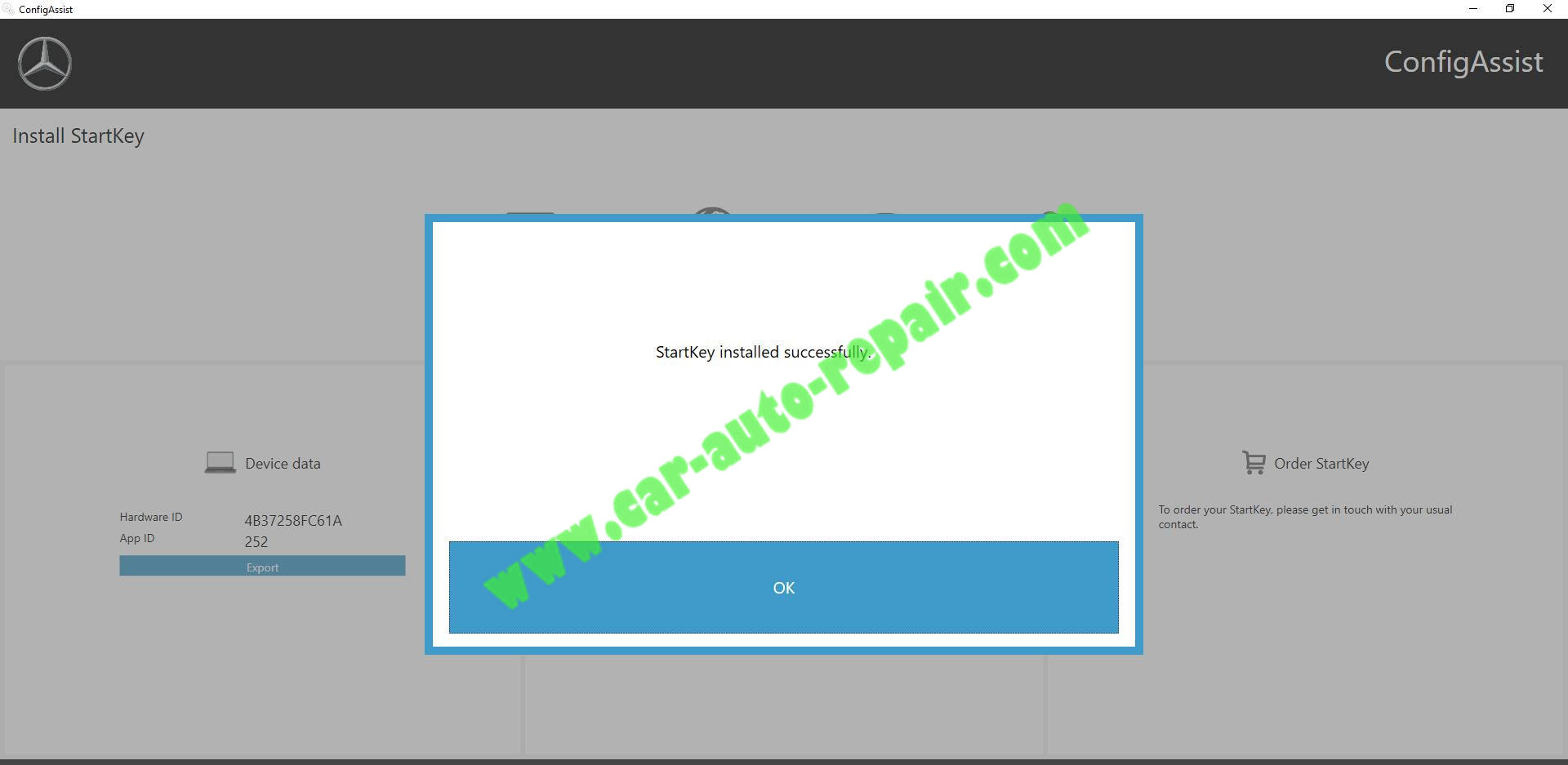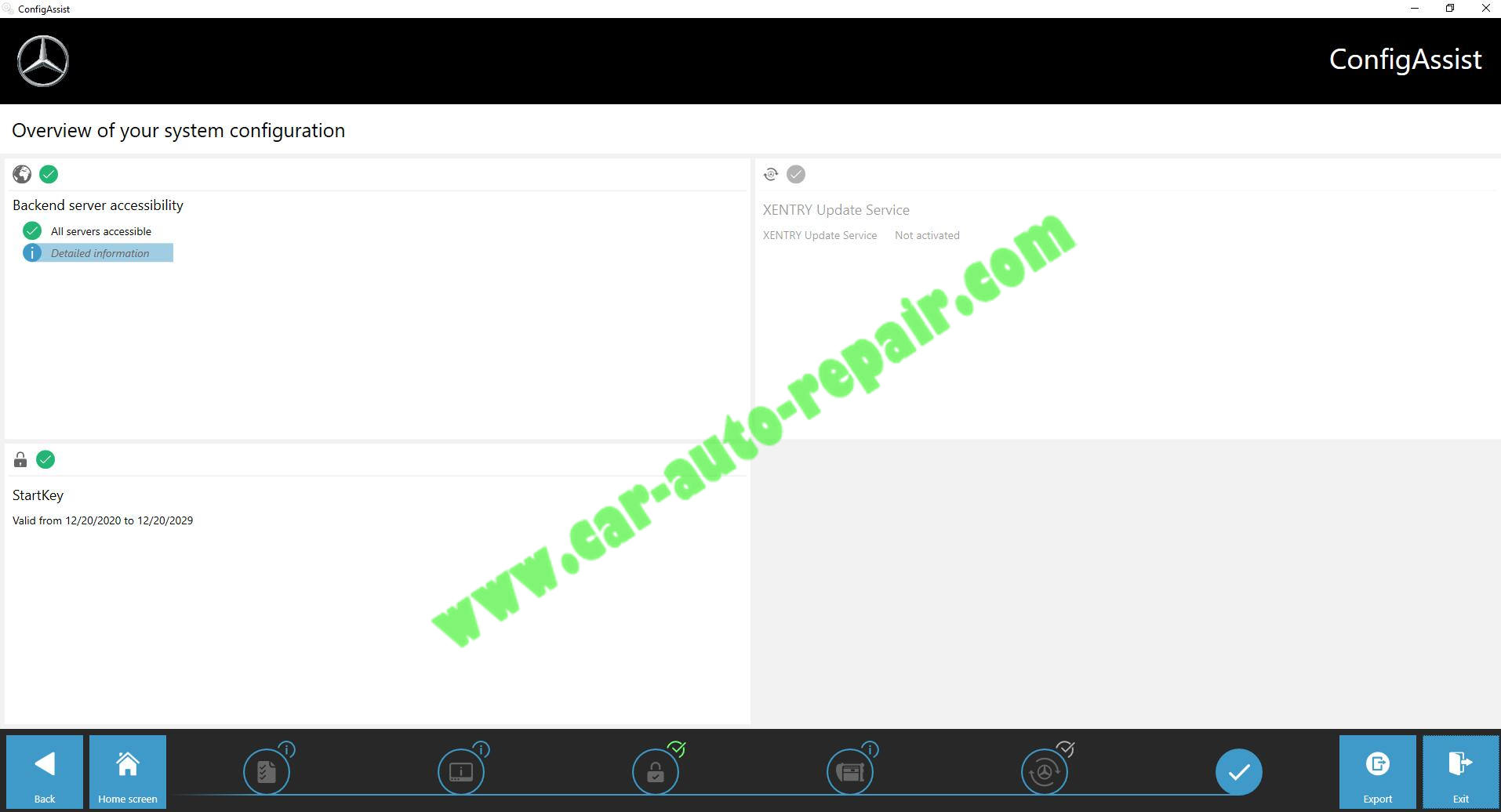 Troubleshooting
How to Solve Benz Xentry "2221-45 No access authorization" Error
If you find SmartKey invalid,please go to BIOS setting to disable "Secure boot" option
(Visited 199 times, 17 visits today)