After replacing muffler filter DOC, replacing CSF or DOC and CSF, or cleaning the muffler filter.Serial number of the muffler filter can be checked or changed and ASH reset can be done.
Preparations:
Hitachi MPDr v2.56 v2.25 Diagnostic Software Free Download
Procedures:
1.Click the [[G] MF Maintenance] button.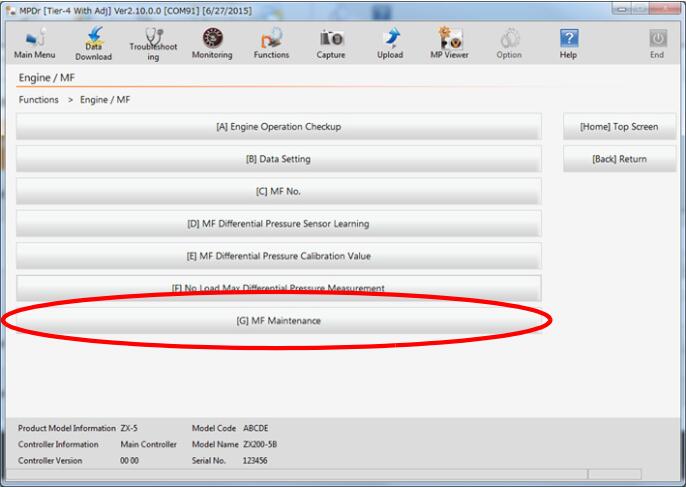 2.In this section, [[B] Change the CSF or Change the DOC and CSF] is selected as an example.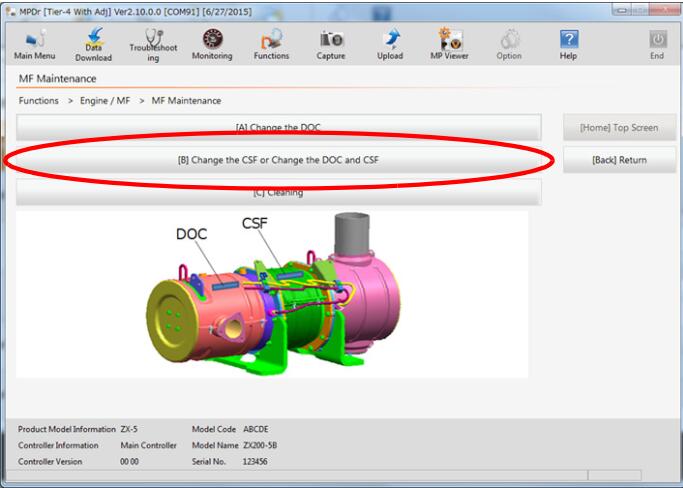 3.Click the [[A] Start] button.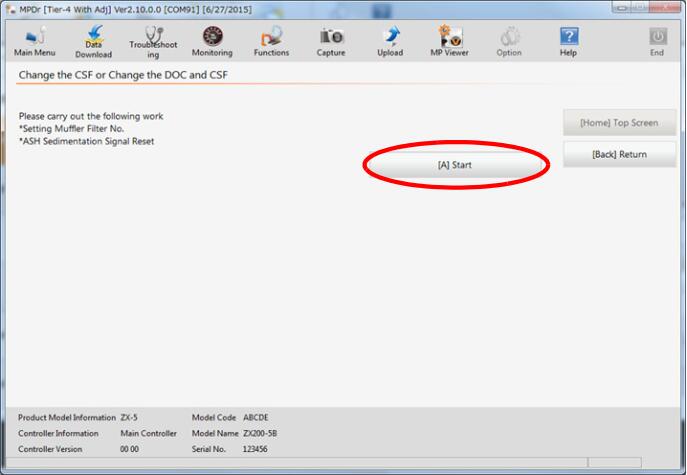 4.Enter new serial number and click the [Set] button.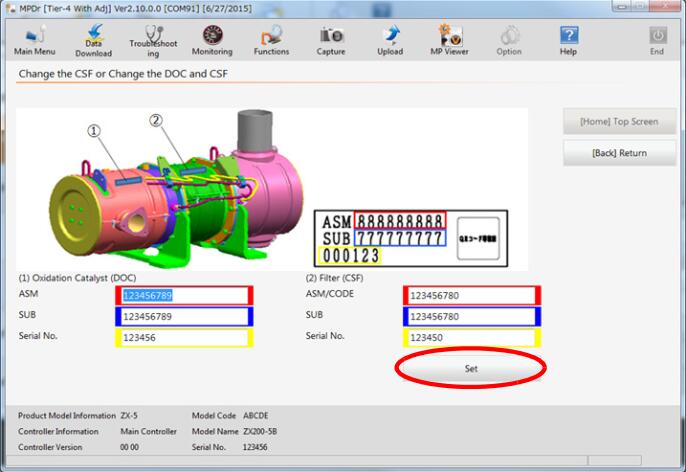 5.By following the procedure displayed on the monitor screen, click [Transmittance] button.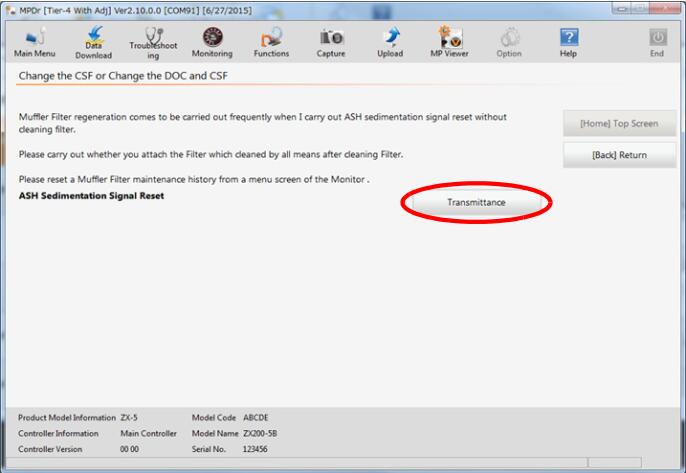 6.Click [OK] button.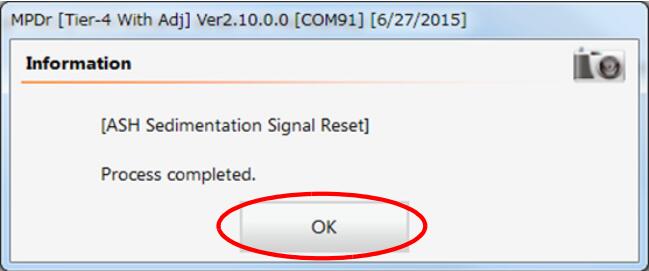 7.Click [OK] button.
Upload the muffler filter maintenance history to the Global e-Service by using the upload function.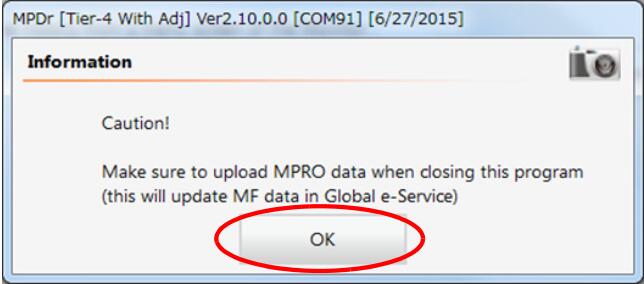 More repair cases for Hitachi excavator,please refer to:Hitachi Excavator Trouble Repair.
(Visited 88 times, 1 visits today)