This instruction will show you guide on how to check engine advanced measuring value.
More cases about VCDS, please refer to VCDS cases.
Preparation:
How to Configure VCDS & Diagnostic Cable for Your Laptop
VCDS 17.8.1 Full+Loader V2/V4 Free Download
Procedures:
Connect VCDS to vehicle, running VCDS
Click "Select"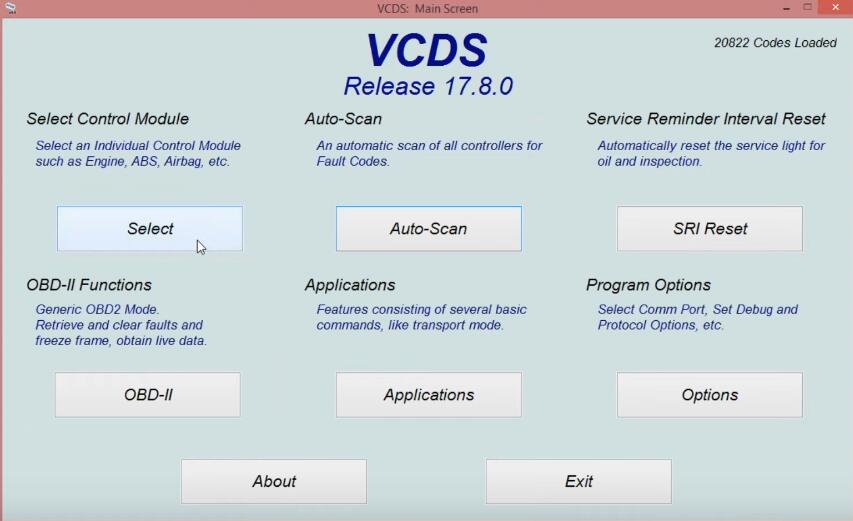 Click "01-Engine"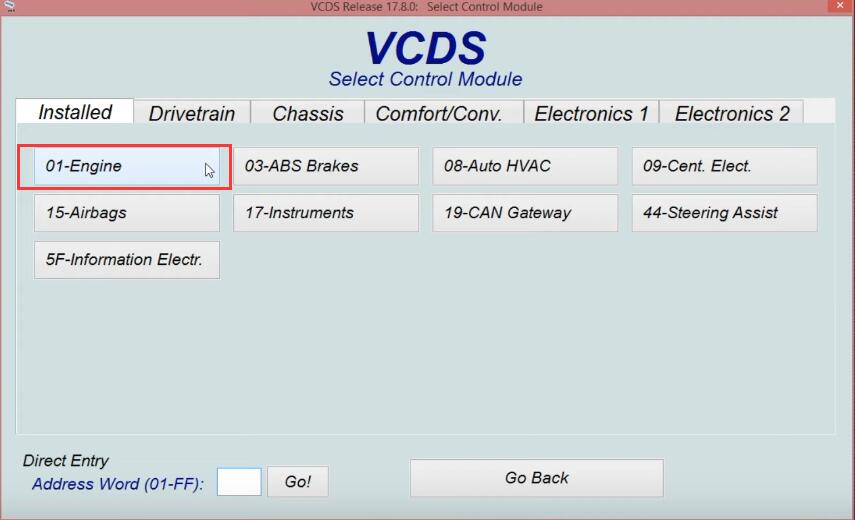 Click "Adv. Meas. Values"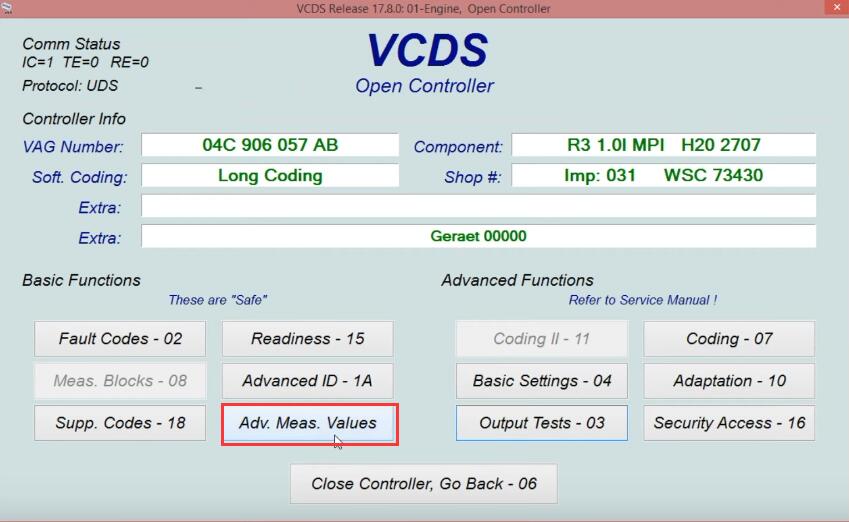 You can check engine advanced measuring value in the following page, include "Vehicle Identification Number,Voltage terminal 30, Engine speed" etc.
More repair cases about Skoda, please click to SKODA TROUBLE REPAIR.
(Visited 151 times, 1 visits today)