Many fresh auto locksmith believe it is hard to add & program IR key for mercedes-benz.So in this article, I share how to add & program IR Key for Mecedes-Benz.
Before program key ,we need to learn some knowledge about benz immobilizer system.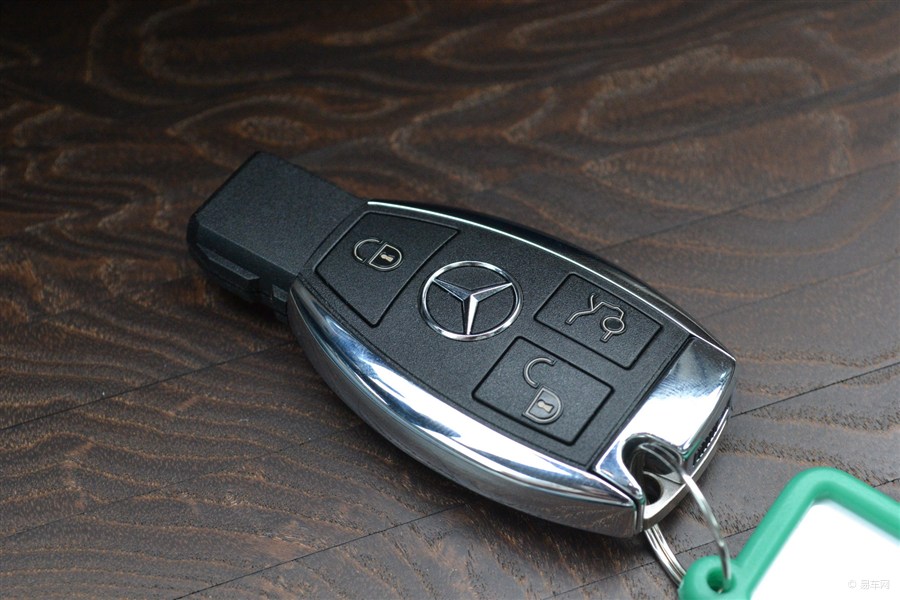 There are two types of benz key fob:
The first type is the folding key with the chip. Most of this key used in the early Mercedes-Benz car, the chip model is 7935, now rarely seen.
The other is IR key(infrared key),it is equiped most common. Mercedes-Benz cars have the first generation of IR Key form 1999.
The principle of benz IR Key.
When you use your IR Key to open or close immobilizer system, the SSID password in the IR Key Chip will compare to EIS. If both are same,the EIS Lock will unlock. And you should get point that SSID password of IR key is distributed by EIS. So when you add new IR Key,you need to get key data form EIS, and put the data into new IR Key.
Procedures of add new IR key for Benz.
  1.Read EIS Data
   Remove EIS, then use programmer to read out the key data. Some device no need to remove EIS.
I take the motorola lock as a example. You better to use VVDI Device to read EIS key data. Use electric soldering iron to dismantle the 4J74Y chip of EIS, and weld it on the adapter of VVDI for read EIS data out. When read out EIS data, you should to save it as 'BIN' form. You also can use other Programmer to read out EIS data, but you need to keep it steady, because it is easy to lost data during reading data progress.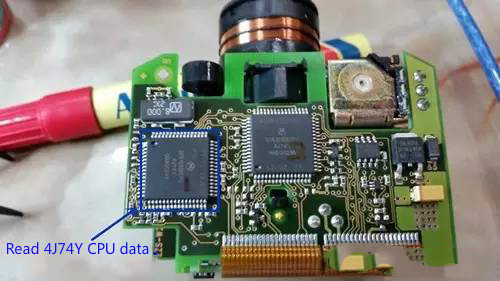 2.Caculate IR Key Data.
After you get key data from EIS 4J74Y chip, we need to use MB BENZ Key calculation tool (SKC) to figure out IR Key data.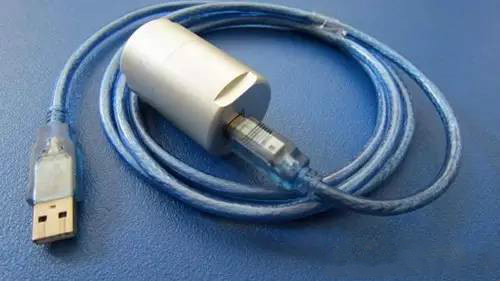 Detail Procedure:
Connect MB BENZ Key calculation tool to PC, open software, the software show as below:
Click "LOAD DUMP" to load the key data that read out by VVDI.When you has loaded it, the information about key will show in software, include SSID, password, VO, mileage, key number, used key position and unused.
(Attention: If load key data complete, and password and SSID information are not display on software, it suggest that you had lost your EIS data. Then key that you program by lost data will not work on your benz car)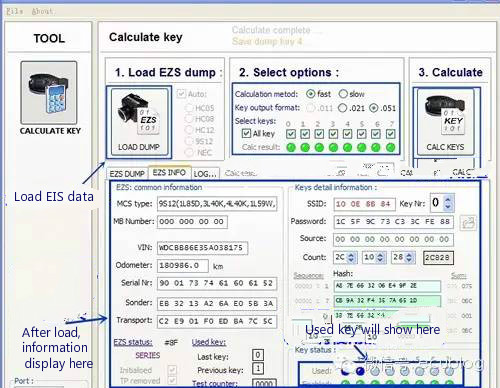 2)Check unused key position.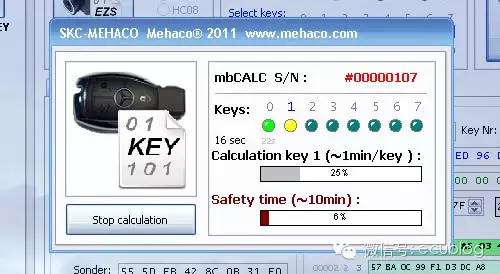 3). Then click "CALC  keyS" to calculate key, it will take you 10 minutes to calculate new key. Calculator Software will generate date file automatically in EIS data folder as below picture.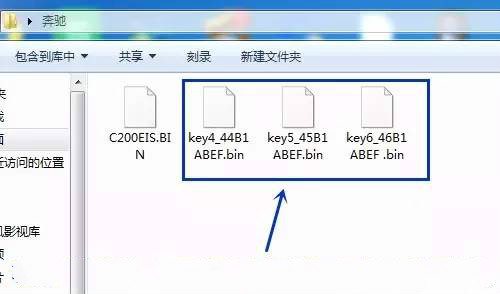 Write key data in new IR Key
Use key programmer to write key data the calculated in IR key.There are many device can do it,you can program it under guide on device usermanual.
(Visited 518 times, 2 visits today)