Here comes this artilce about How to solve Honda XRV IMMO light on after replacing ECU.The Honda XRV SUV made 2015 whose ECU was damaged by accident.And the immobilizer system lights on after replacing a ECU.Here we use Autel MS908 to program new ECU, immobilizer system lights off and we can start the engine correctly at the end.
How to program new ECU for Honda XRV?
This trouble occur means: ECU need to progam.
Step 1:Connect Autel MS908 to vehicle,and it will read PIN and enter vehicle model automatically.
Step 2:Enter "Control Unit",select "IMMOBI"
Step 3:Enter "Anti-Starter"(show below pic),and select "Replace ECM and PCM"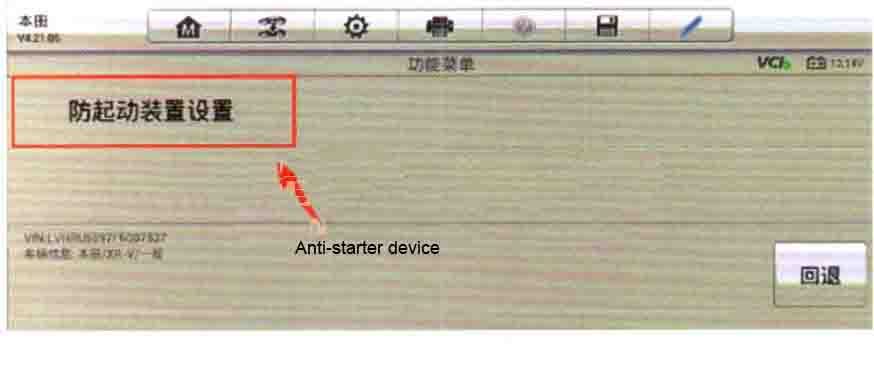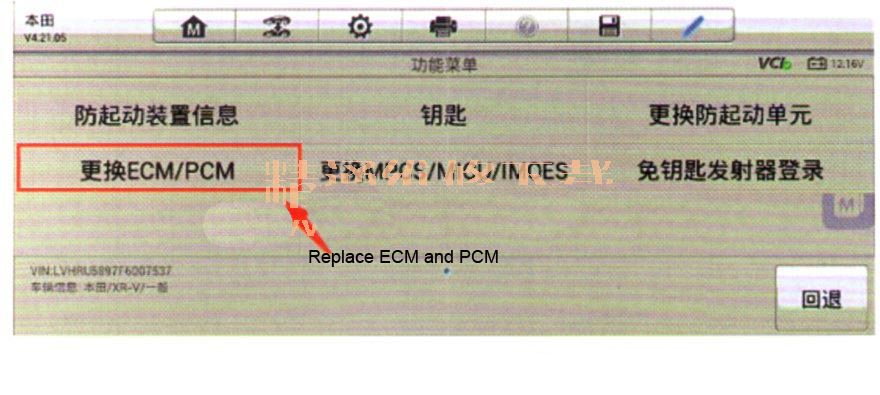 Step 4:Follow the reminds to turn off the ignition and then turn on.Wait for the screen information "Anti-starter register completely",then turn off the ignition.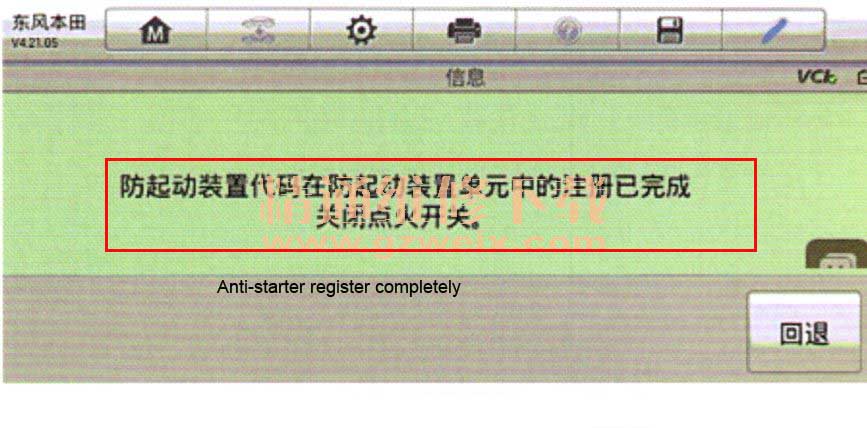 Step 5:Turn on ignition,the program will record the code of anti-starter into immobilizer system.
Note:Befor registering,you need to comfirm all key function work correctly.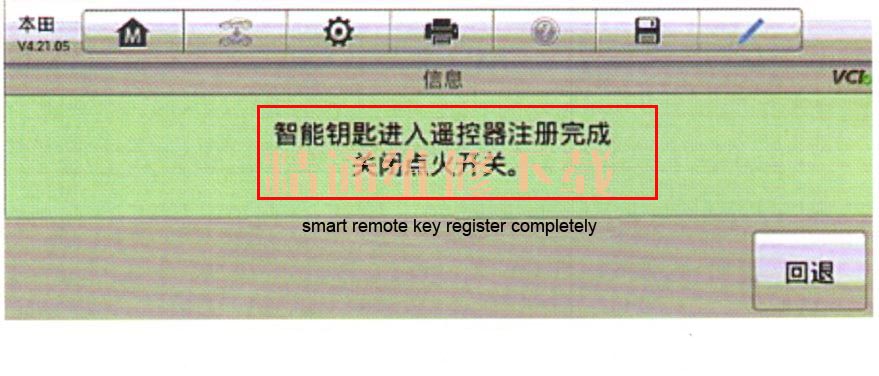 Step 6:Turn off ignition when you see the information "smart remote key register completely ".And turn ignition key again,you will find dashboard light off and you can start engine correctly.
(Visited 16 times, 1 visits today)