What is VW EKTA?
ETKA is the official electronic parts catalogue (EPC) for Volkswagen Group[1] motor vehicles.Launched in 1989, ETKA superseded the older parts books and microfilm-based catalogues.ETKA is an abbreviation from the German: Elektronischer Teilekatalog. It is produced for Volkswagen AG by the Munich-based specialist automotive industry information systems software publisher LexCom Informationssysteme GmbH. As of July 2019 the latest release of the ETKA software is ETKA 8.2.
Legally access a host of manufacturer parts data at www.partslink24.com
Warning:This ETKA 8 DIY solution is no longer supported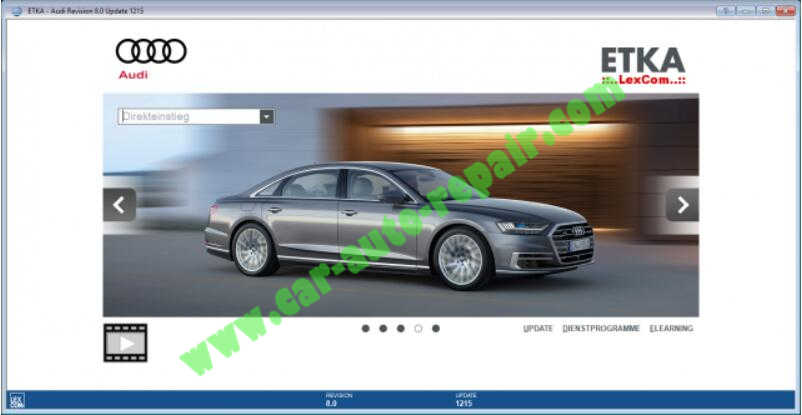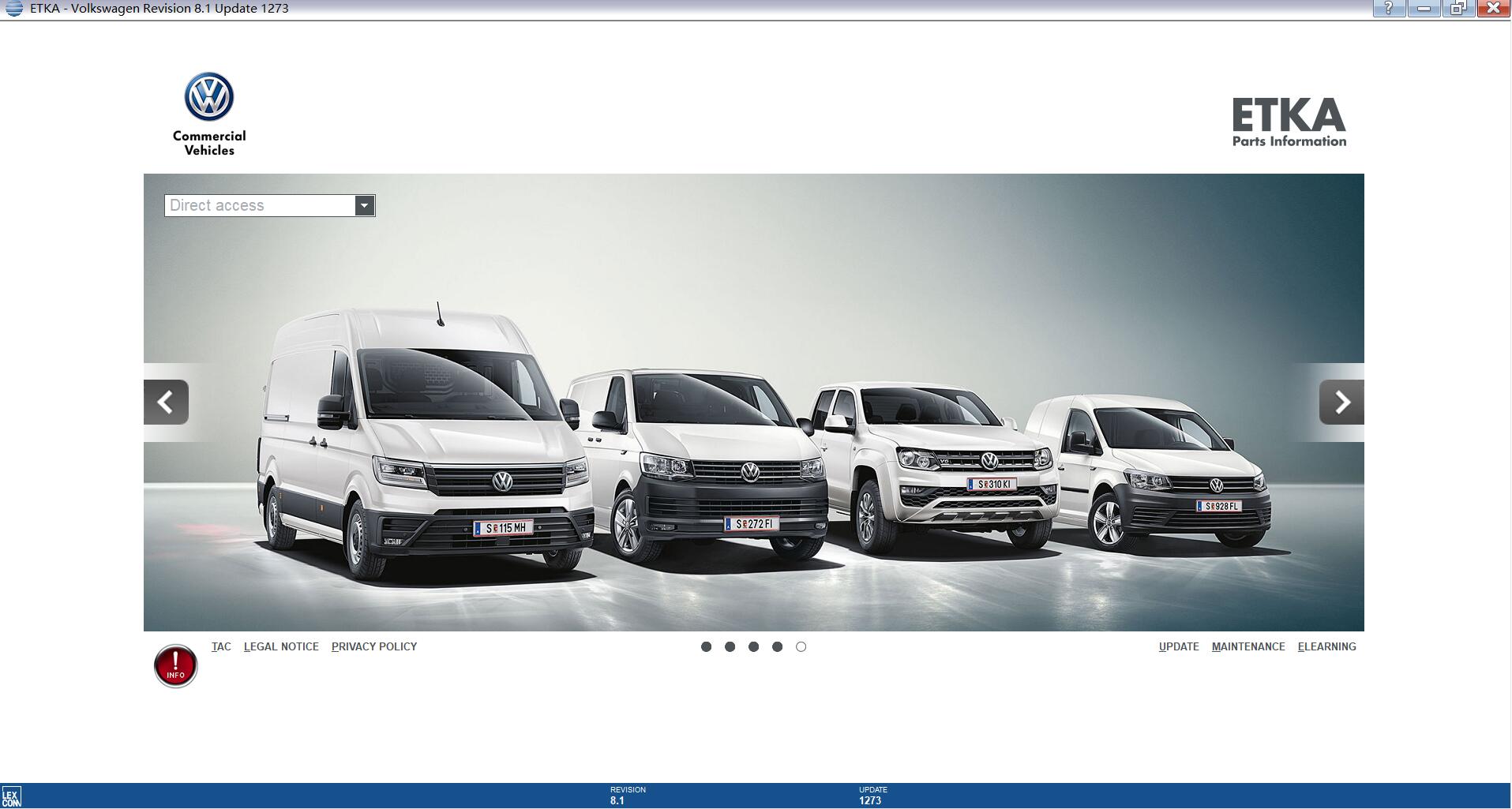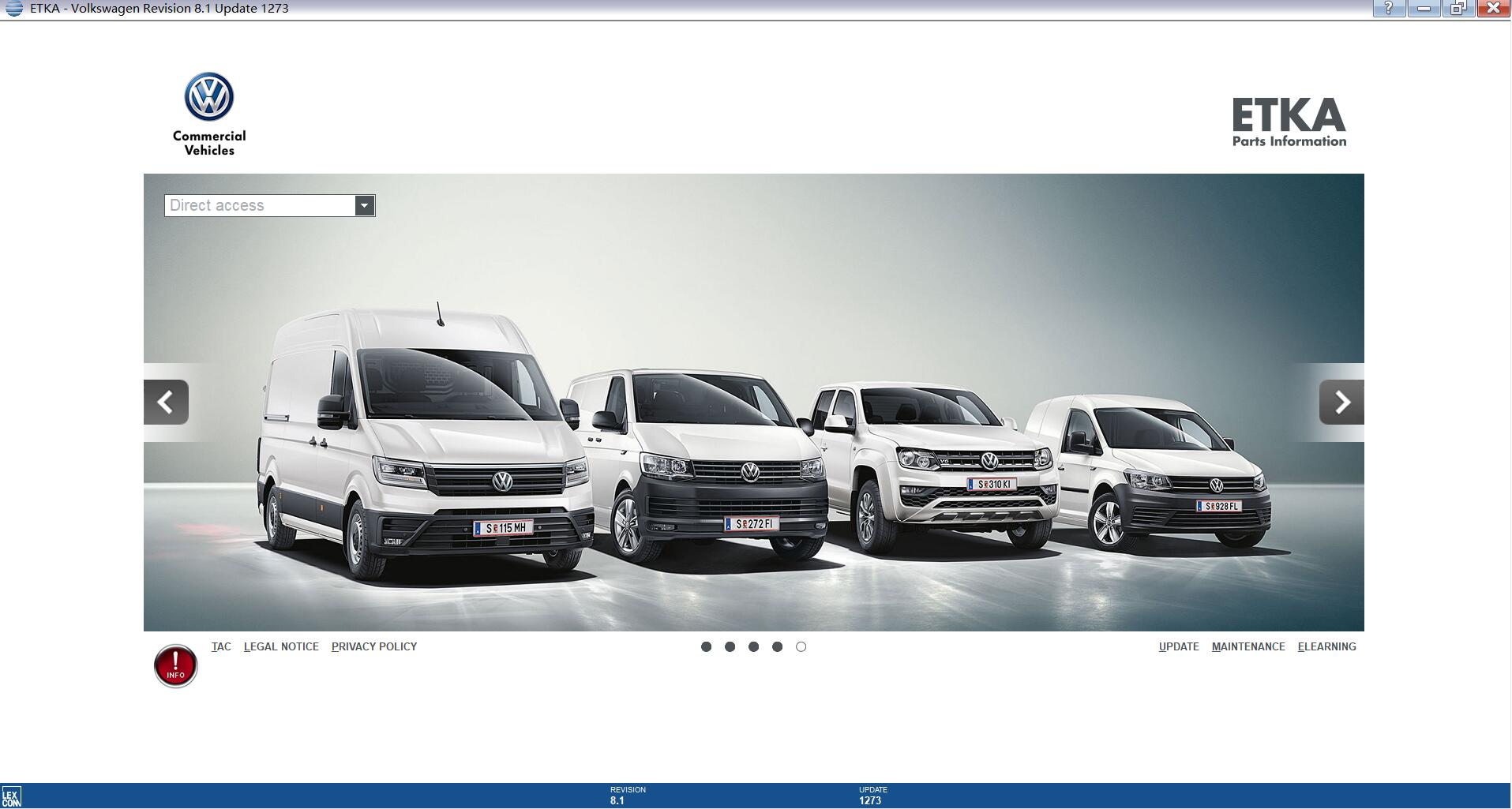 Related Content:
How to Update ETKA 7.5 Plus to ETKA 8
ETKA 7.5 Plus Electronic Parts Catalogue Free Download & Installation Windows 7/8/10
How to install ETKA 8?
1.Download all .rar Files, extract it and start ETK8_2018-V1.exe
The Installation Wizard will guide you through the installation.
Needed Files in the attached link: ETKA8_Germany_International_2018.part01-16.rar
Note:Use WINRAR or 7-ZIP to decompress the Files or you'll get "Wrong Password" Error !
Choose language version:Germany or International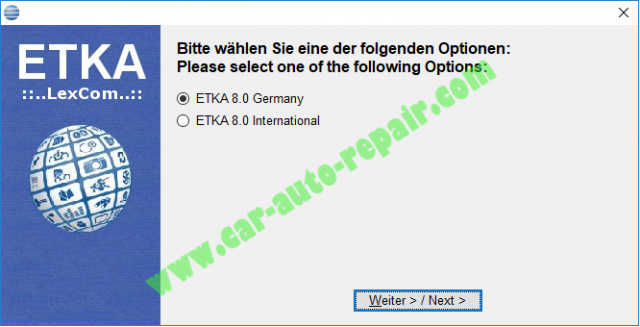 Please select one of the following Windows Options:
Window 7 (32 bit) Window 7 (64 bit)
Window 8 (32 bit) Window 8 (64 bit)
Window 8.1 (32 bit) Window 8.1 (64 bit)
Window 10 (32 bit) Window 10 (64 bit)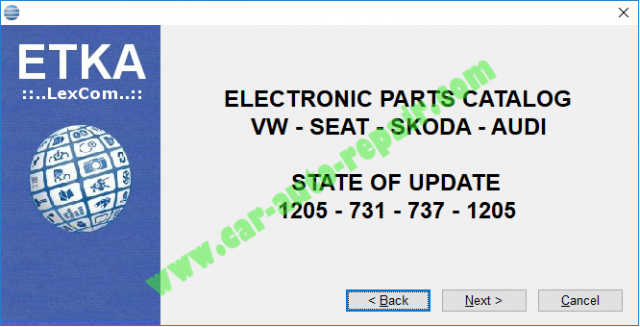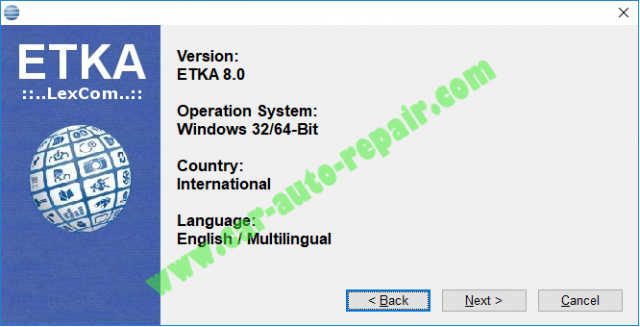 Please select one of the following options: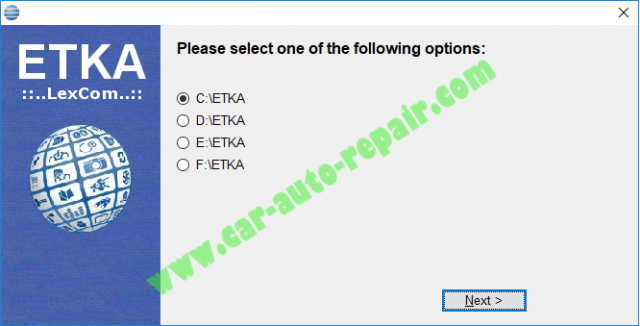 2.The Install Password (not archives password) is: [email protected]_2018-V1
Note: Please type in the password manually, the setup doesn't like Copy & Paste.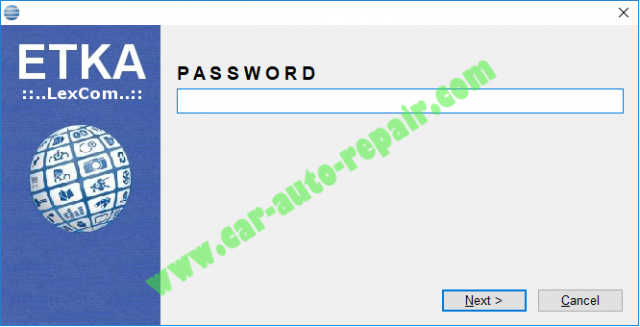 3.The install process continues with the necessary Hardlock Driver Installation.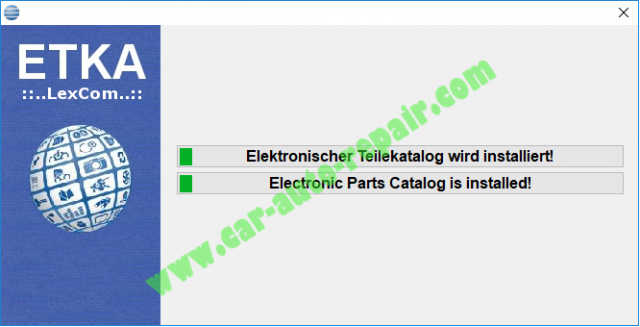 4.The System will be restarted automatically, if not please do it manually.
5.Your ETKA 8 is now READY – if you have an x86 (32Bit) system.
If you have ETKA installed on a x64 (64 bit) system, please read on!
NEW – ETKA is now running on x64 (64Bit) systems too – NEW
In 64Bit systems we have to emulate the Hardlock manually.
1.Download the Applicationx64.rar File and extract it. Needed Files in the attached link: Applicationx64.rar
2.Before you can start the Hardlock Emulator Installation, be sure you have installed
the Windows Update KB3033929 (just for Windows 7 x64), if not please install WIN7_KB3033929-64.exe.
3.Now you can start the Emulator Installation – run ApplicationX64.exe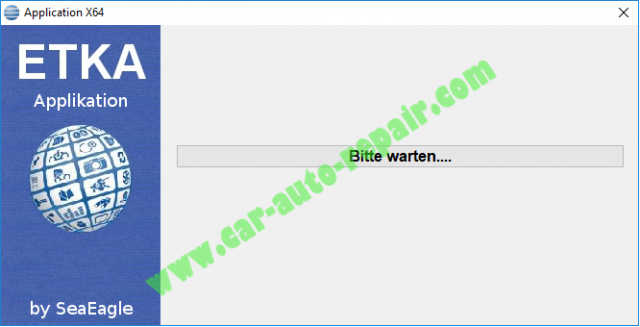 4.After the installation, you'll find an Emulator Icon on Desktop – start the Emulator and confirm the installation request. The emulator has to be started.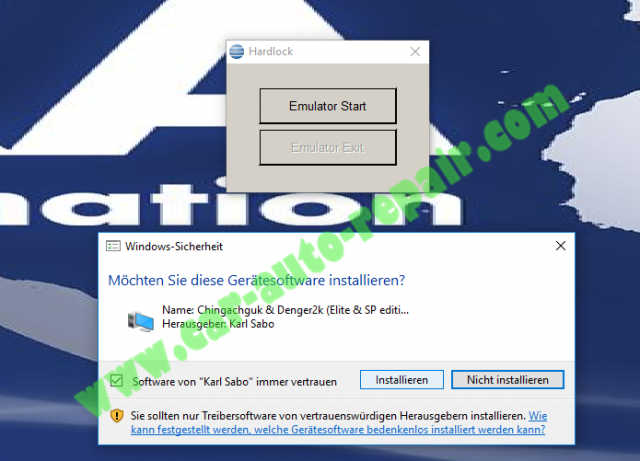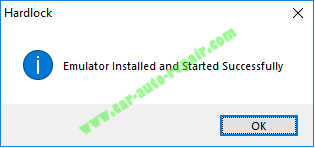 Your ETKA 8 is now READY – also for your x64 (64Bit) system.
Note: The above x64 (64Bit) solution works just fine with this ETKA release.
FAQ:
What are the Installation Requirements for this program ?
– Full Admin rights
– At least 25 GB of free available Disk Space
– NET-Framework 2.0 or 4.0
– Disable Windows Defender, Firewall, Viruses, and background Programs
– Index Drive for fast File search (Checkmark put under: Drive\Properties)
How to Update ?
To keep you installation up-to-date you can use the Update Link on the desktop !
If you have a problem in installing ETKA in terms of:
– mfc100.dll
– msvcr100.dll
– msvcp100.dll
Please download the DLL_PATCH, extract and run it.
Needed Files in the attached link: dll_patch.rar
(Visited 3,047 times, 7 visits today)