This is a full version of the Original VW/SEAT/SKODA/AUDI Electronic Parts Catalogue including the latest updates, which you can install native or virtual [VM] on every Windows 7/8/10 32Bit System.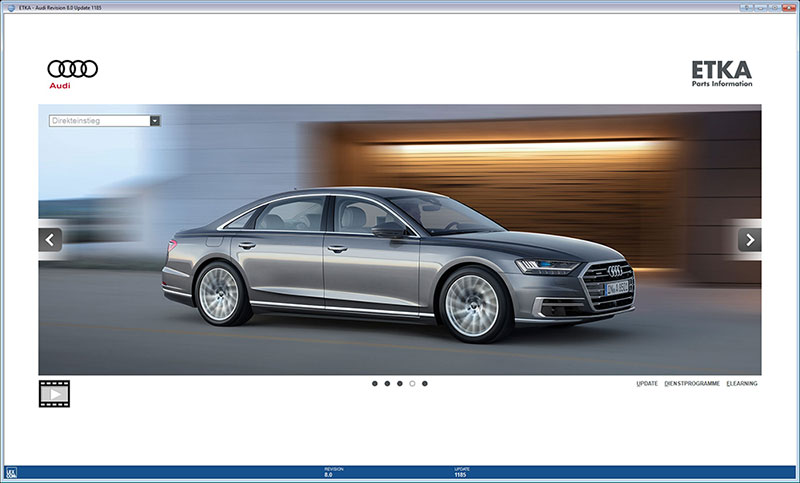 This is the latest ETKA 7.5 Release including the ETKA 8 Upgrade and a Data Updater to keep you up-to-date.
Legally access a host of manufacturer parts data at www.partslink24.com
ETKA 8 Free Download Install on Win 7/8/8.1/10
Installation Instructions:
1. Download all .rar Files, extract it and start ETK75P_v2017.exe
The Installation Wizard will guide you through the installation.
Needed Files in the attached link: ETKA75_Germany_International_2017.part01-15.rar
Use WINRAR or 7-ZIP to decompress the Files or you'll get "Wrong Password" Error !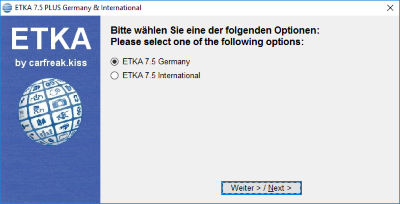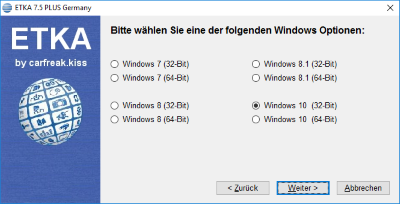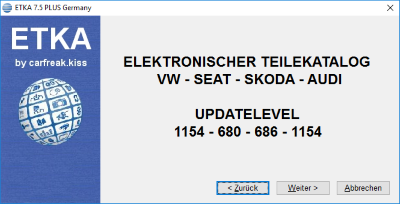 The Install Password (not archives password) is: [email protected]
Note: Please type in the password manually, the setup doesn't like Copy & Paste.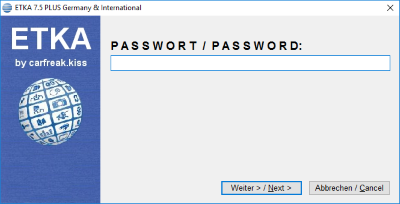 The install process continues with the necessary Hardlock Driver Installation.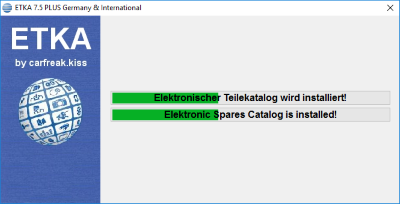 The System will be restarted automatically, if not please do it manually.
Before you start ETKA
Run the Patch ETK75P-PATCH-INT.EXE after installing ETKA 7.5 PLUS International or Run the Patch ETK75P-PATCH-GER.EXE after installing ETKA 7.5 PLUS Germany6. YOUR ETKA 7.5 PLUS IS READY ! – but outdated
ETKA VW/SEAT/SKODA/AUDI Electronic Parts Catalogue Installation FAQs:
Can it be installed on 32Bit and 64Bit Systems ?
It can be installed Native only on 32Bit Systems, if you have a 64Bit System please use
a Virtual Machine (e.g. VMWare) with an installed 32Bit System.
What are the Installation Requirements for this program ?
– Full Admin Rights
– 15GB free disk space
– NET Framework 2.0 or 4.0
– Deactivated Windows Defender / Anti-Virus & Deactivated Firewall
– Index for fast file search
How to set up Country Specific Settings ?
You will find the Instructions in the "Country-Specific Settings.pdf" in the install folder.
(Visited 1,525 times, 1 visits today)