This is installation file and installation guide for ODIS 7.2.1+ODIS-E 12.2.0+KG,you need install it by yourself,and the installation guide included!
With KG you can install ODIS-E on many PCs
It is Crack version with license until to 2050,if you need original software please don't buy this one!!!
Installation Requpirment:
New version 7.2.1 Only Support Windows 10,it only install on C: drive (can not support 32 bits system)
And make sure your C:\ have more than 60 GB space for installation
Only support VAS5054,new version can not support 6154

It include installation guide,you are available install it by yourself.
Note:New version 7.2.1 can not support WIN7 (If you need installed it on WIN7,we can supply 6.2.0 version)
ODIS 7.2.1+ODIS-Engineering 12.2.0: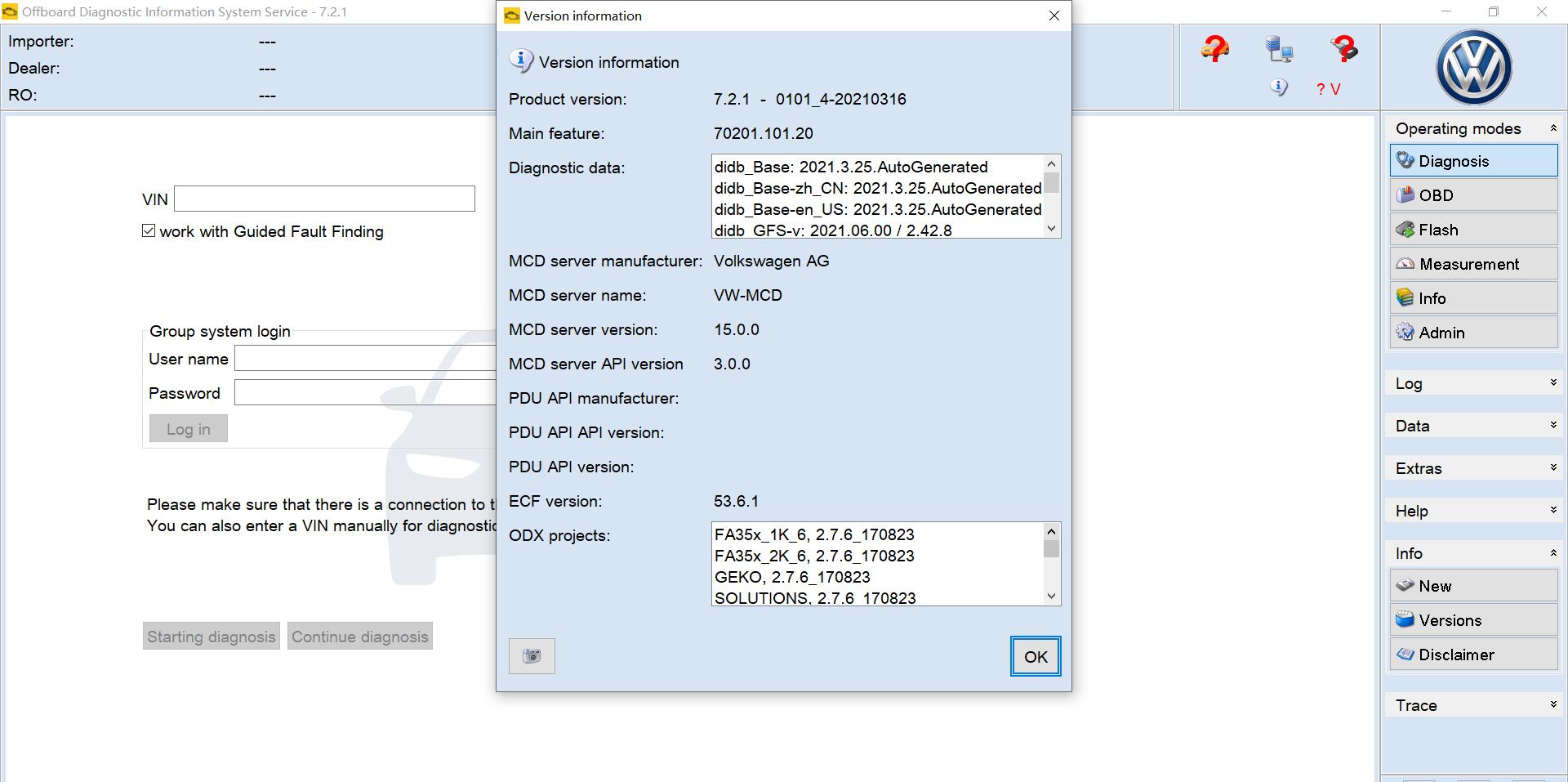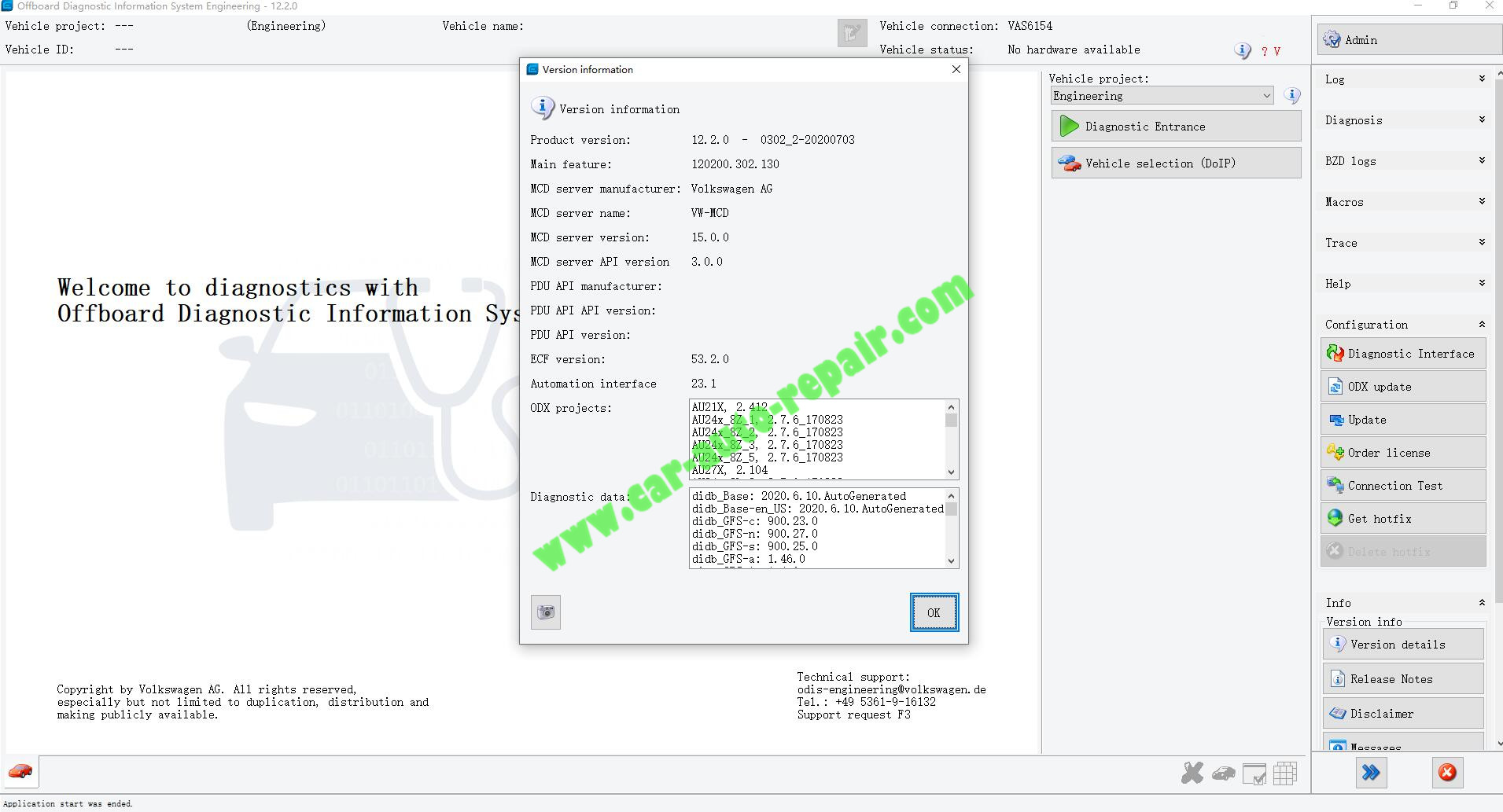 (Visited 3,059 times, 4 visits today)