This guide show a guide on how to use Carly BMW to coding video in motion for BMW CIC iDrive.And in this case,I take Android App as a example.If your mobile is IOS,please use IOS version.And for more projects,you can check here:Video In Motion Projects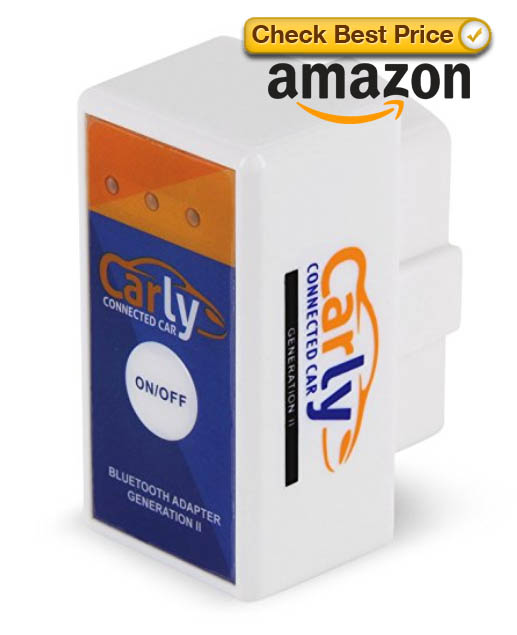 Preparations:
Carly BMW Android Adapter &(Carly BMW IOS Adapter)
Carly BMW Coding APP IOS & Android Download
BMW Coding/Flashing/Progrmming PDF+Video Guide
BMW Video in Motion by other method:
BMW E60/E89 CIC Video in Motion Coding By Ncsdummy
How to enable BMW E65 video in motion (VIM) function
How to coding BMW F10 DVD in Motion
Procedures of Carly BMW coding for DVD in Motion:
Plug the Carly BMW adapter(here take android version as example) into the OBD port.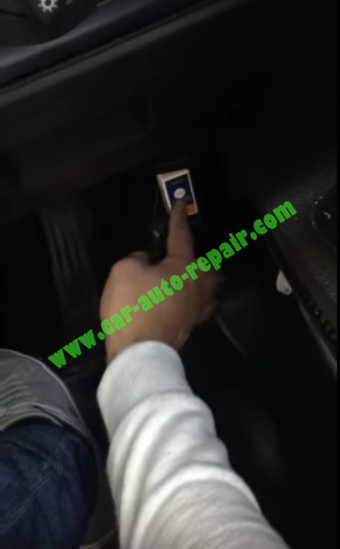 Launch the Carly BMW app on you mobile phone,and wait for connection build via Bluetooth.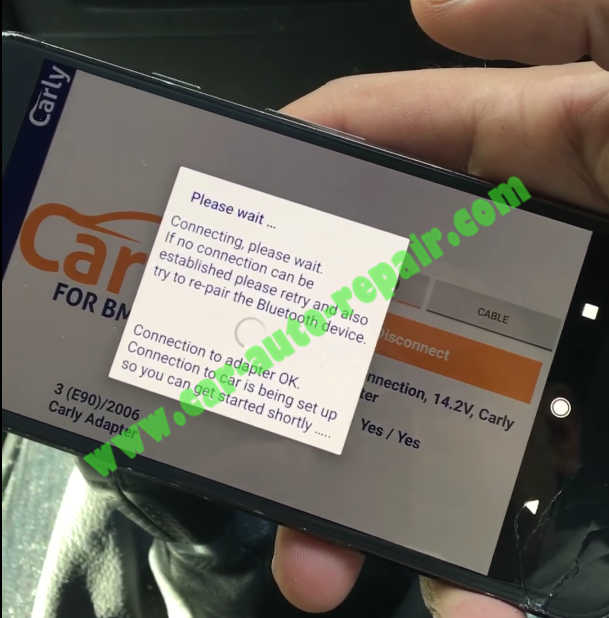 After connection built successfully,tap "OK" to continue.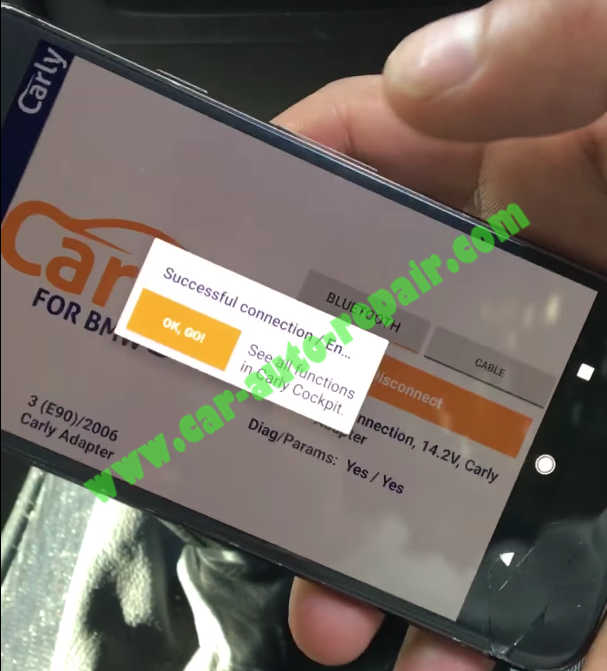 If you are first time to use this function,you need to tap the "iDrive" function on the menu.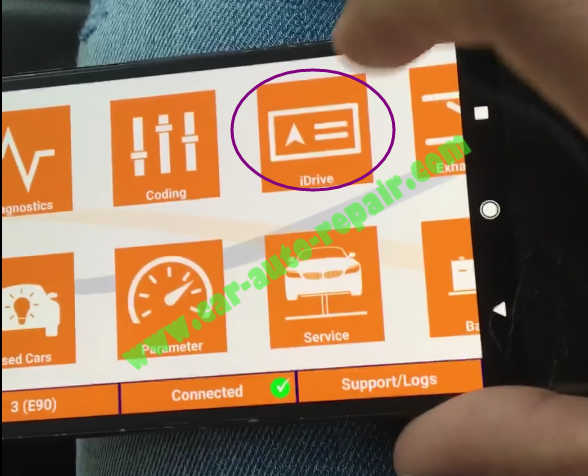 Buy the function once for umlimited usage.
Here I have bought this function before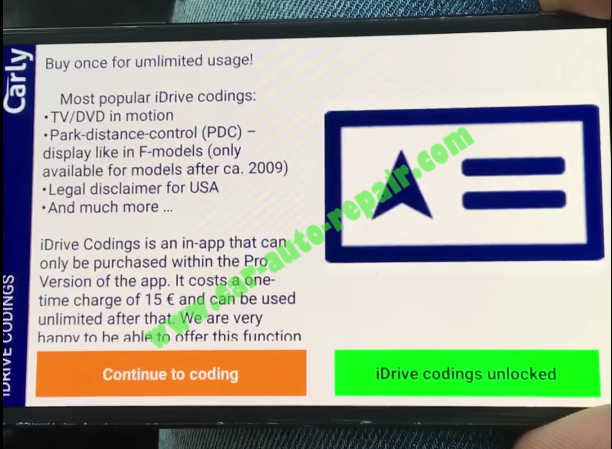 iDrive Coding is a in-app that can only be purchased within the Pro Version of the app.It costs a one-time charge of 15 €and can be used unlimited after that.We are very happy to be able to offer this function
After you purchasing,back to menu to select "Coding"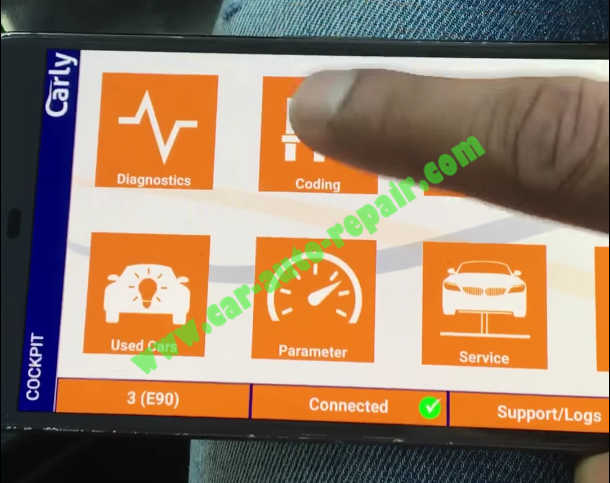 Check the option "Continue to coding"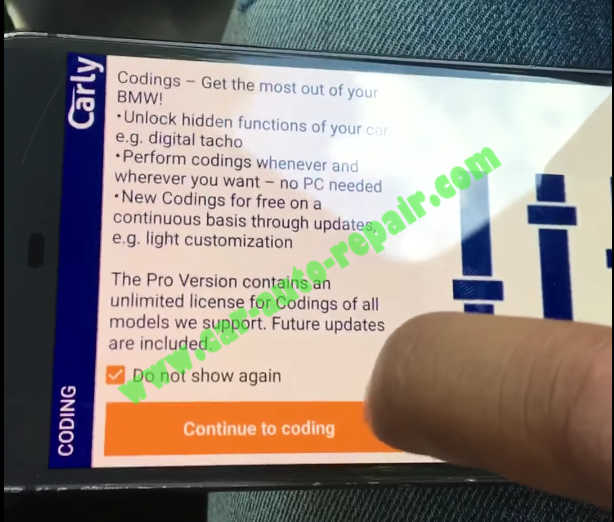 Wait for "Checking compatibility"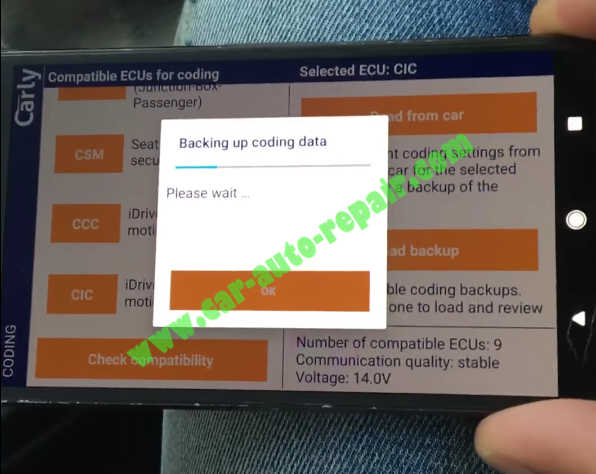 Number of compatible ECUs:9 All compatible…select "OK" to continue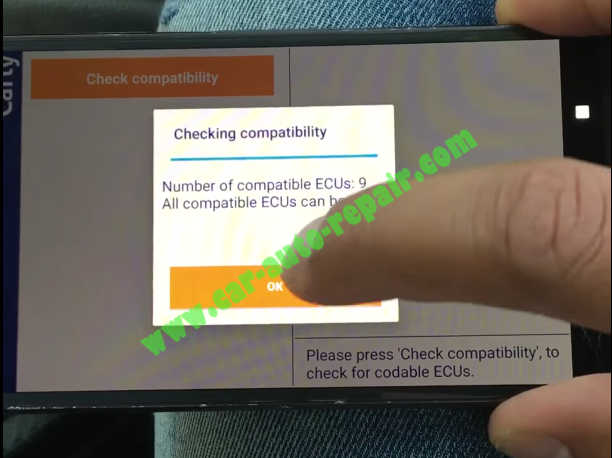 Then scroll down the option "CIC-iDrive Video in motion"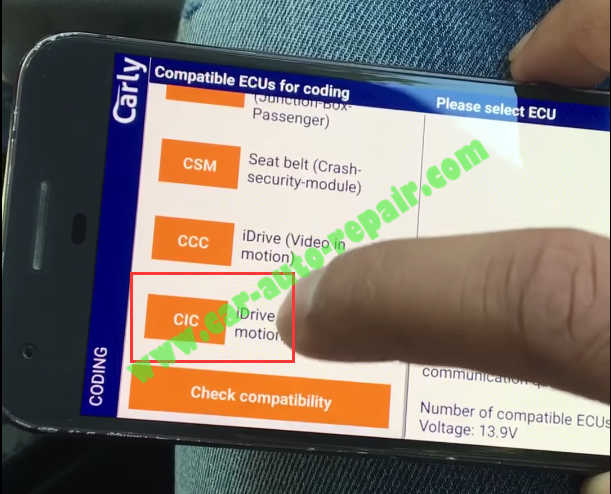 Checking communication…just waiting
After completing ,tap "OK" to continue
Then tap "Read from car"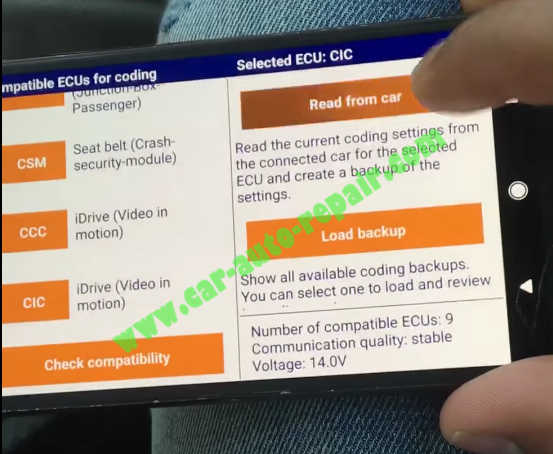 The Carly BMW will backup the coding data automatically,just wait…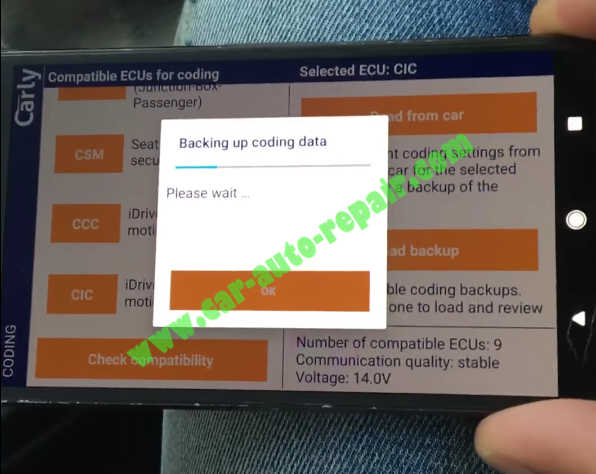 After backup complete,tap "ok" to continue
Select "Video in motion 1/2"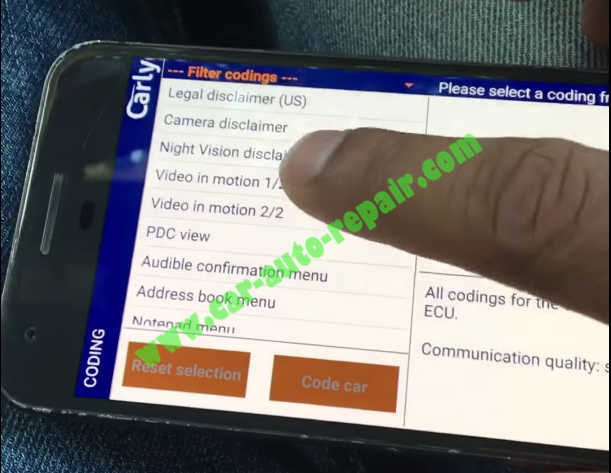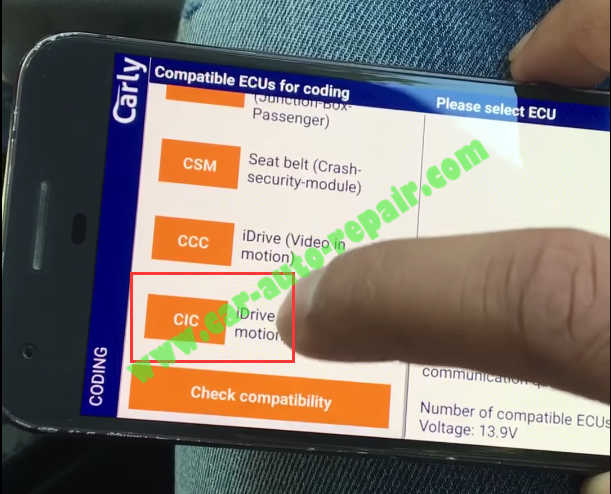 Check the right section
Enable video and DVD while driving.This is only possible if the car supports watching TV or playing DVDs while standing.In order to enable this option,activate 'Video in motion 2/2' as well.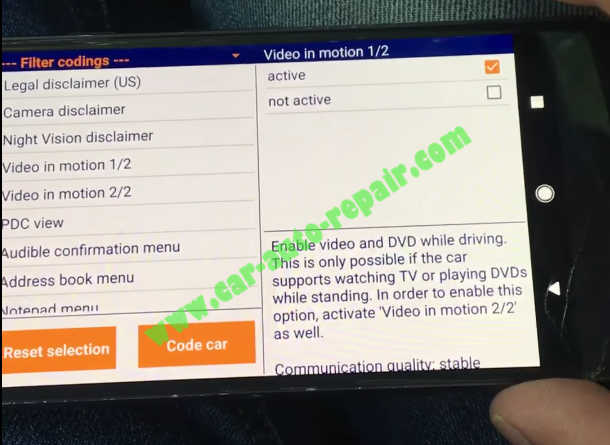 Change the "not active" to "active"
Then select "Video in motion 2/2",perform same operations as "Vdieo in motion 1/2"
Change the "not active" to "active"
Then tap "Code car"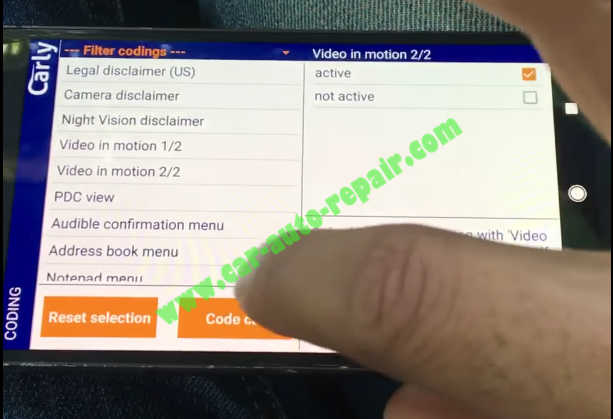 It will pop-up a caution massage.
Tap "OK"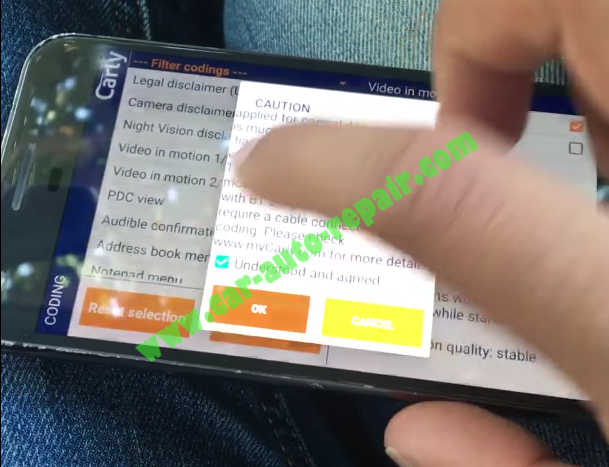 Writing coding data,please wait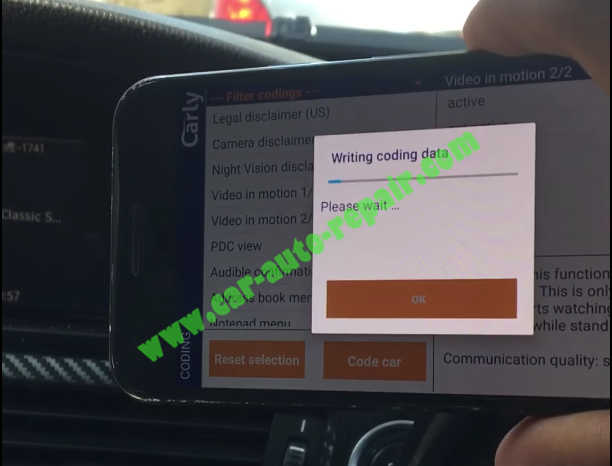 The iDrive will be turn off automatically
And Carly BMW prompt you as below:
Coding was successful.
Please turn the ignition off and on again.Please do not update the car's software,enen …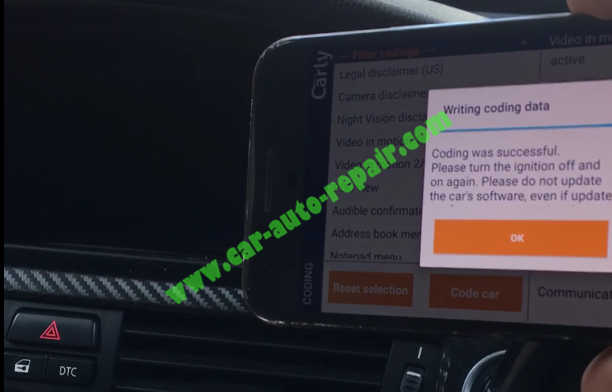 Done!
(Visited 185 times, 8 visits today)