What is BMW GS-911 Software:
BMW GS-911 is a unique software and hardware combination that allows the BMW enthusiast the ability to communicate with the control modules in a safe and controlled manner.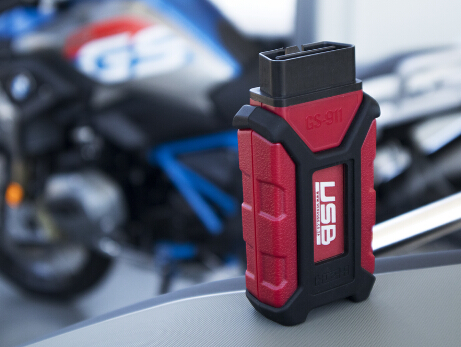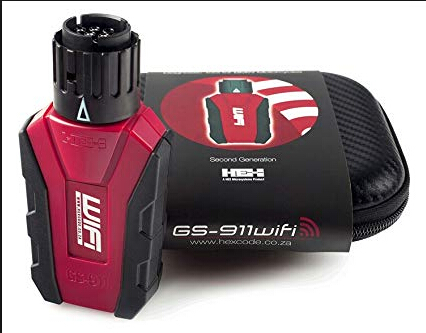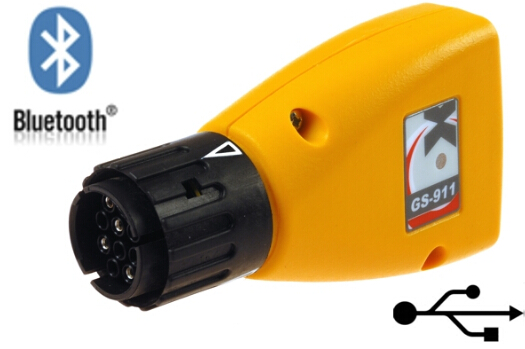 The BMW GS-911 tool allows anybody with a PC/Laptop or mobile device to tap into this diagnostic capability provided by their BMW motorcycle. Finding the cause of a dead motorcycle while stranded on the side of the road could make the difference between a terrible day and arriving safely at your destination. While technicians use a variety of tools to service the mechanical components of a vehicle, the GS-911 tool takes care of the electronic side
BMW GS-911 Function List:
Control Unit Information
Read & Clear Fault Codes
Reset Service Reminders
View Live Sensor Values
Component Output Test
Adaption Reset & Relearn
Basic Coding
Bleed Test
Much more…
BMW GS-911 Support Systems Cover:
Engine Control Unit (BMSX, BMS-K, BMS-KP, BMS-C, BMS-CII, BMS-E, MA2.4, KMS-K16)
ABS (XABS, ABS-II, ABS-N, Integral-ABS, Integral-ABS-CAN, Integral-ABS2-CAN, ABS8, ABS8MOC)
Instrument Cluster (XKombi, Kombi-H, Kombi-L, Kombi-7x, Kombi-2D, Kombi-18)
Central Vehicle Electronics (XBCO, ZFE-Basic (low, mid, high), ZFE-Low, ZFE-High (full, no-ESA, ESA-only))
Satellite Vehicle Electronics (XFSA)
Suspension Control (XESA, XSAF)
Immobiliser Unit (XEWS4)
Anti-Theft Alarm System (XDWA, DWA)
Keyless Entry Control (XSLZ)
Tyre Pressure Monitor (XRDC, RDC)
Headlight Control (XASW)
Audio Control (XAUD)
BMW GS-911 Support Motorcycle Models List:
Note: These are the K001 chassis models – ALL of these K001 chassis models require the GS-911wifi or GS-911usb Generation 2 interface!
R-Series
R1200GS LC (K50), R1200GS Adv LC (K51), R1200RT LC (K52), R1200R LC (K53), R1200RS LC (K54)
R nineT (K21) 2017+, R nineT Pure (K22), R nineT Scrambler (K23), R nineT Racer (K32), R nineT Urban G/S (K33)
K-Series
K1600GT (K48)
K1600GTL (K48)
K1600GTL Exclusive (K48)
K1600 Bagger (K61)
S-Series
S1000R (K47)
S1000RR (K46) 2015+
S1000XR (K49)
F-Series
F800GS (K72) 2016+
F800GSA (K75) 2016+
F800GT (K71) 2016+
F800R (K73) 2016+
F700GS (K70) 2017+
F850GS (K81) 2018+
F750GS (K80) 2018+
C-Series
C650 Sport (K18A) 2016+
C650GT (K19A) 2016+
C400GT (K08) 2018+
C400X (K09) 2018+
C-evolution (K17)
G-Series
G310GS (K02) 2017+
G310R (K03) 2017+
BMW Models that are supported by GS-911blu, GS-911usb Gen 1, GS-911usb Gen 2 and GS-911wifi
R-Series:
HP2 Enduro, HP2 Megamoto, R1200GS, R1200GS Adventure, R1200RT, R1200R, R1200ST, R1200S, HP2 Sport (R1200S), R nineT (2014-2016)
R1200C, R1200CL, (single- & twin-spark on all models)
R1150GS/Adventure, R1150RT, R1150R, R1150RS (single- & twin-spark on all models)
R1100S (single- & twin-spark)
R900RT, R850C, R850R, R850RT
K-Series:
K1300GT, K1300R, K1300S
K1200GT, K1200R, K1200R Sport, K1200S, K1200LT, K1200GT (non-CAN), K1200RS
F-Series (2000-2016):
F800GS Adventure, F800GT, F700GS, F800S, F800ST, F800GS, F800R
F650GS (2008-2013, 2 cylinder)
F650GS, F650GS/Dakar, F650CS (single-spark on all models)
F650GS, F650GS/Dakar, F650CS (2-spark on all models)
C-Series (2000-2015):
C600 Sport, C650GT, C1-125, C1-200
G-Series:
G650 XChallenge, G650 XCounty, G650 XMoto
G650GS, G650GS Sertao
G450X
S-Series (2010-2014):
S1000RR, S1000RR HP4
BMW Models that are supported but require the GS-911 3-Pin Interface*
*Note: the 3-pin Interface is a stand-alone interface and does *not* require any GS-911 devices. (the older and discontinued 3-pin adapter is only compatible with the GS-911usb Gen 1 and GS-911blu)
R-Series:
R1100GS, R1100R, R1100RS, R1100RT,
R850GS, R850R (with 3-pin port), R850RT (with 3-pin port)
K-Series:
K1100LT, K1100RS, K100RS, K1
BMW GS-911 Software Download:
Note: download the GS-911downloader, run it and follow the prompts
BMW GS-911 Window PC Version Download:
http://dl2.hexcode.co.za/products/gs-911/download/GS-911Downloader-1806.1.exe
Support: Windows XP to Windows 10
GS-911wifi Utility for Windows PC
http://dl2.hexcode.co.za/products/gs-911/download/GS-911wifiUtility-1702.1.exe
GS-911wifi Utility for Mac OS X
http://dl2.hexcode.co.za/products/gs-911/download/GS-911wifiUtility-1702.1.dmg
GS-911wifi Launcher for iOS and Android
IOS Version:
https://itunes.apple.com/us/app/gs-911wifi/id771720761
Android Version:
https://play.google.com/store/apps/details?id=com.cobi.gs_911launcher
GS-911bluetooth software for Android and BlackBerry
GS-911 Downloader utility
http://dl2.hexcode.co.za/products/gs-911/download/GS-911Downloader-1806.1.exe
GS-911 Bluetooth version Android:
https://play.google.com/store/apps/details?id=com.hexcode.gs911mobile
(Visited 213 times, 2 visits today)