This instruction show you guide on how to use AVDI programmer to programming keys for Mercedes Benz W220 S-class.And for more AVDI key programming,check here:AVDI Programmer Test Projects
Note:The procedures for Benz W220 requires the OBD pins 3,8 and 11 to be unplugged/disconnected from the OBD port.It can avoid communication issues.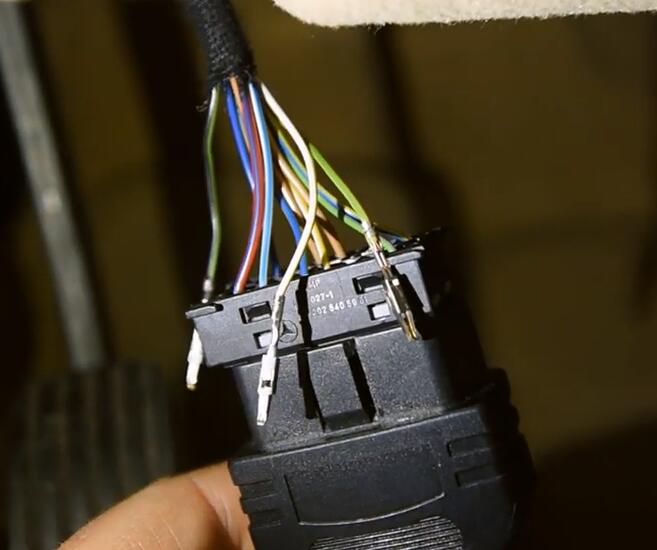 Connectivity with the powertrain CAN is required.Connecting CH to green/white and CL to the solid green cable.CH and CL fro the car are connected to pins 3-11 on the DS-Box.All the cables can be found under the plastics on the driver's side.
Using the needle pinch connectors,the solid red wire is terminal 30.It is connected to Terminal 15(red/pink) via flip switch.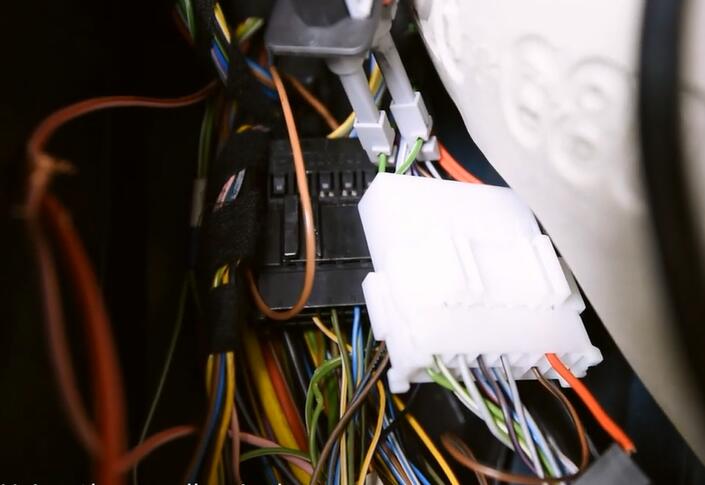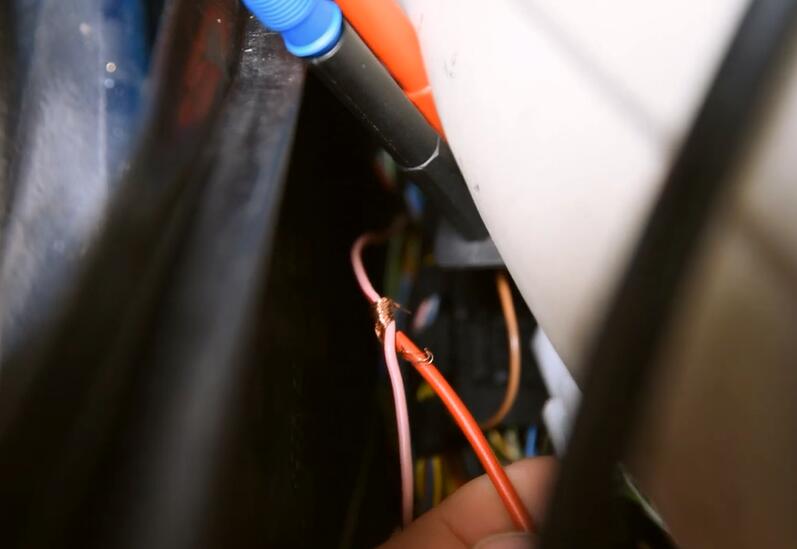 The flip switch is used to turn ignition ON once prompted by the software.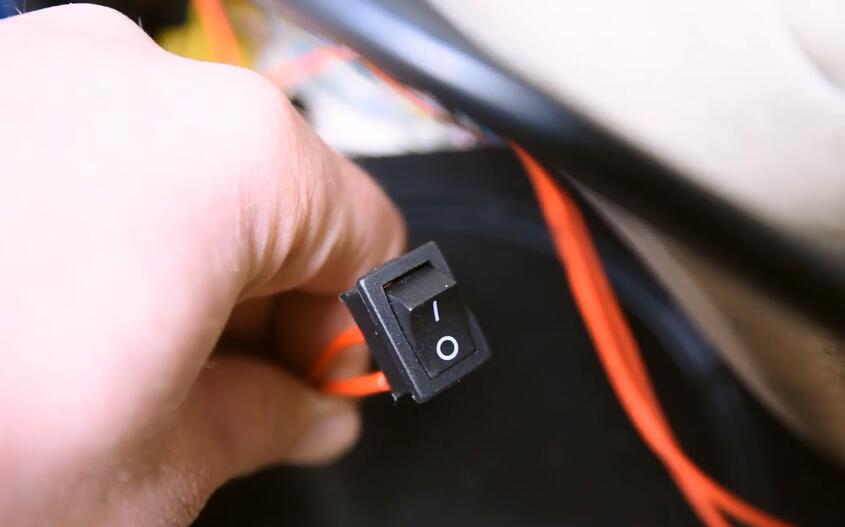 Terminal 30 is separated and a fuse connector is installed.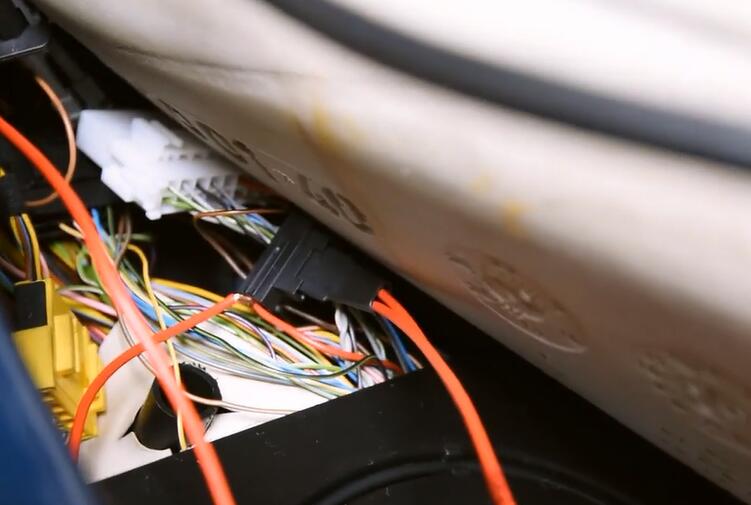 The fuse adapter is used to connect to the DS-Box Relay.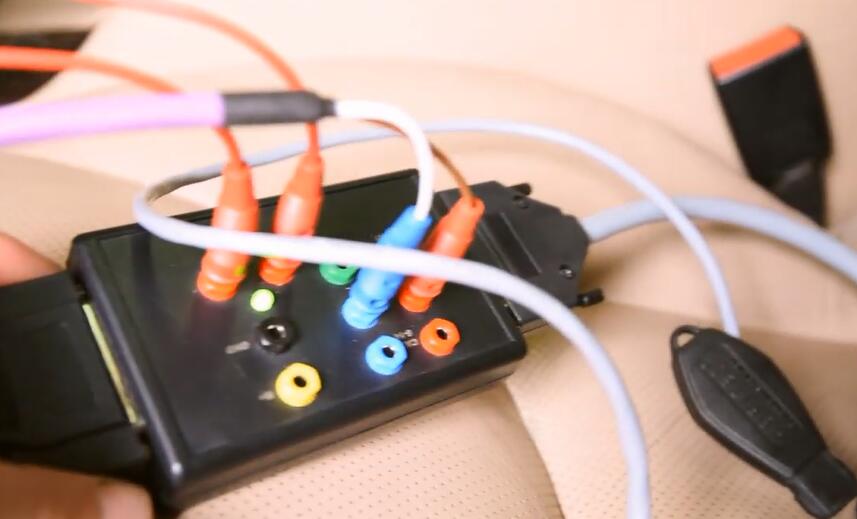 Run Abrites Diagnostics software for Mercedes Benz,select "OBDII" cable type-connection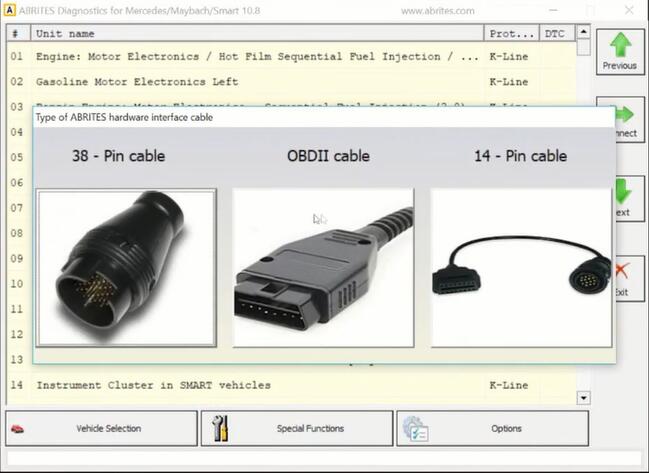 Go to the Special Functions and open the DAS Manager
Start off by reading the EZS
Select "Get EZS Pass"
Select "IR-Adapter and Fuse-Relay"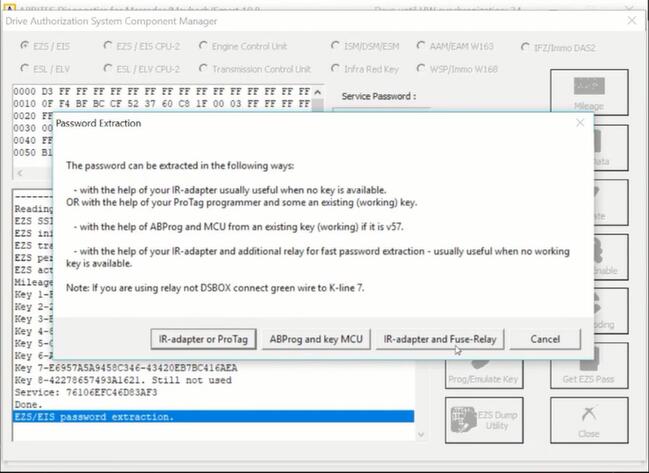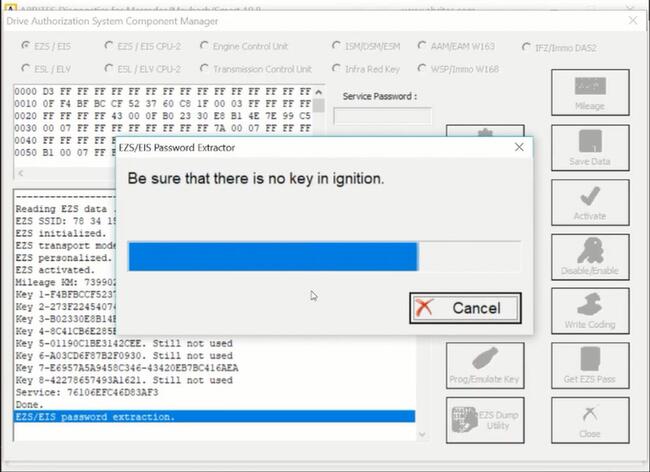 Insert the IR-Adapter in the EZS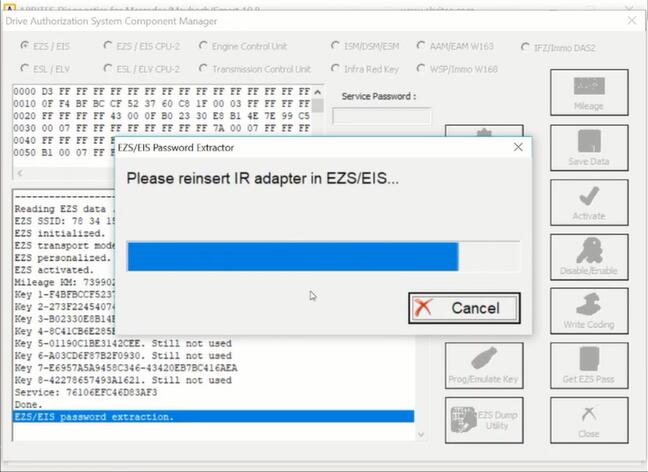 Connect OBDII pins 3+11 to the internal ECU CAN bus.Activate term. 15 of the EZS.ESM fuse should be disconnected.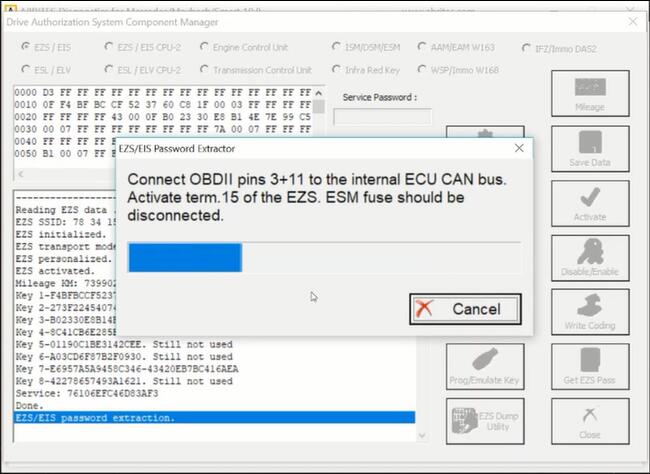 Keep the key in the ignition.
Term.15 should be active.ESM fuse should be disconnected.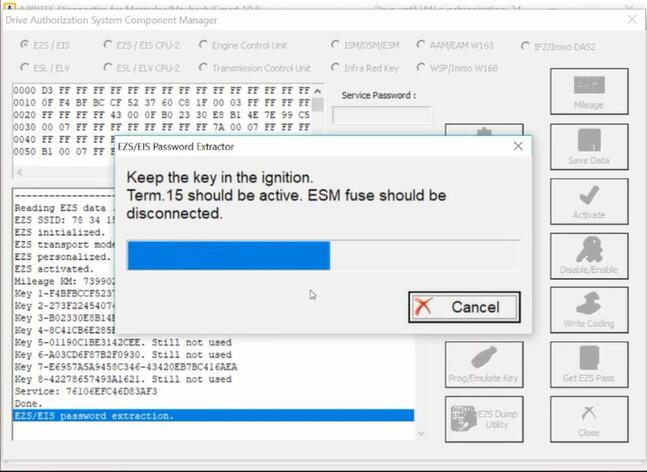 The connections to the PT CAN were previously done,only the ESM has to be disconnected.
Its fuse is to be found under the fuse-box on the left side of the engine compartment.
The ESM Fuse 37(15A) is to be removed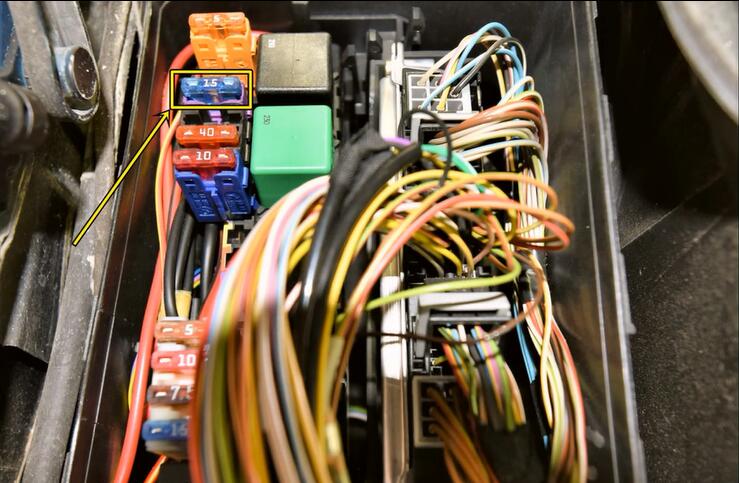 Connect terminal 30 to terminal 15 using the switch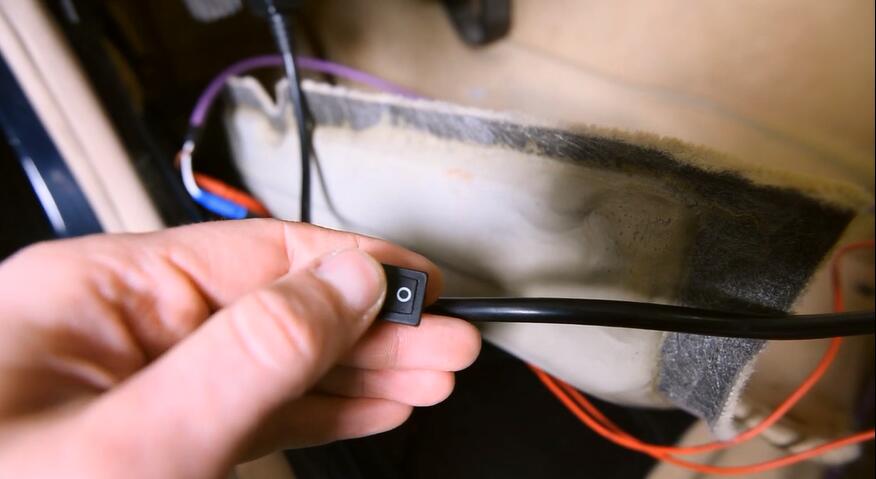 Once all the preparations are done,the procedures will start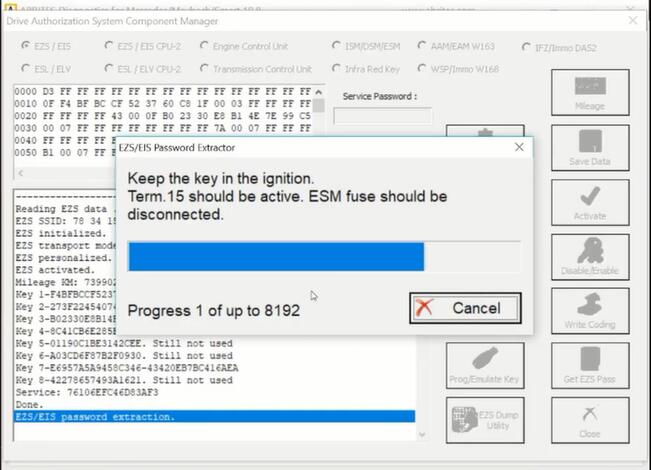 Now,password has been extracted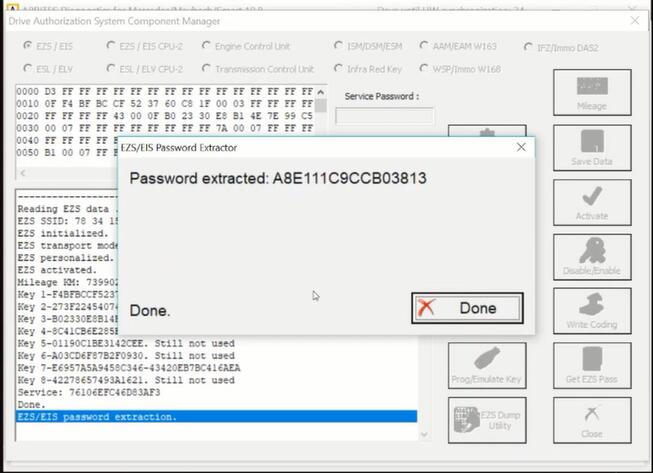 A key can be programmed now using "Prog/Emulate Key",then click "Program"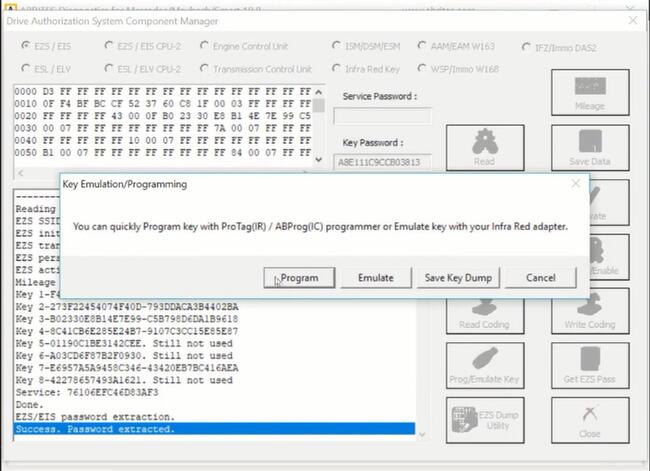 It is necessary to have the "Automatic Key Activation" marked,then click "ProTag(IR)"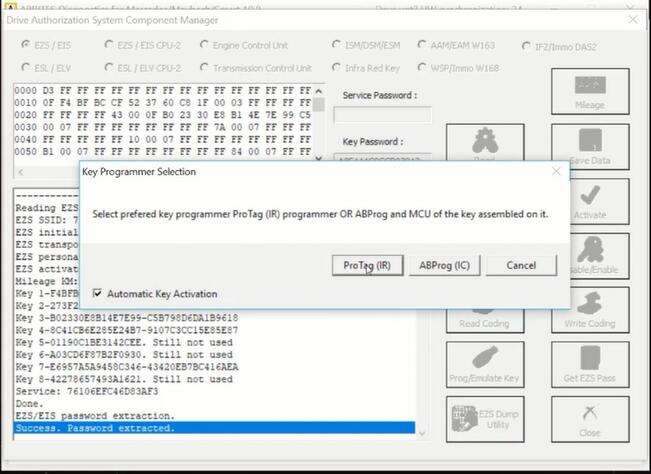 Select a position to program key(not used)
A TA14 Abrites key is used for the programming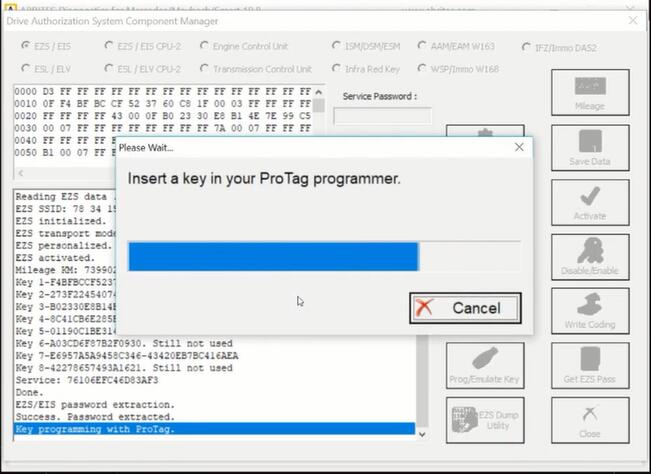 Key programming completed,now test key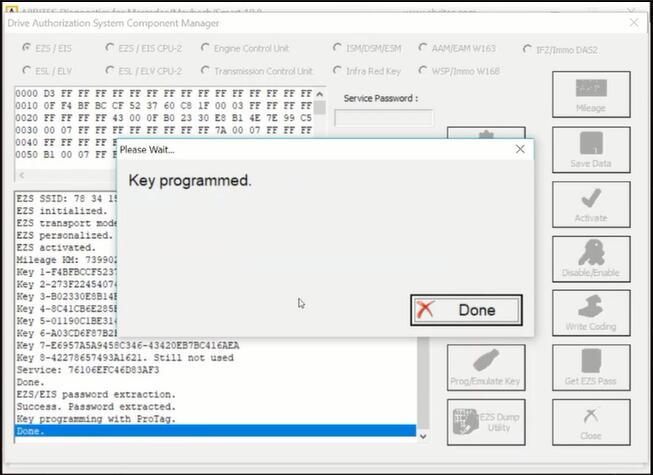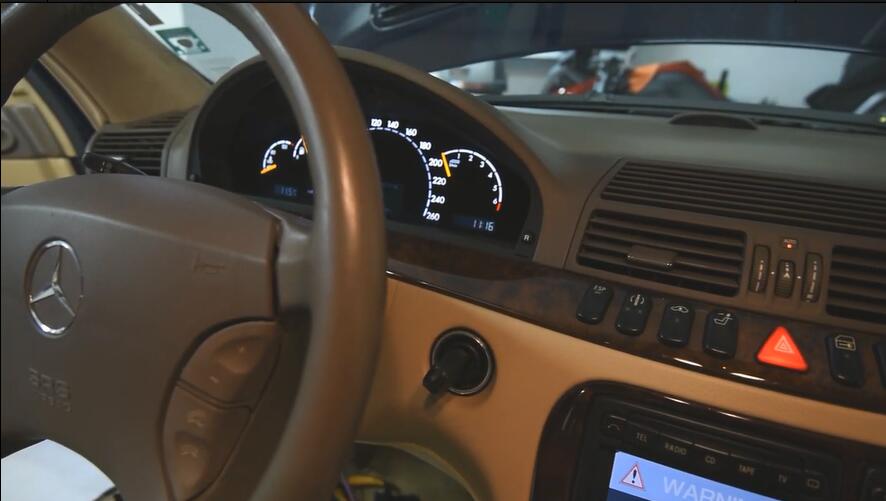 Done!
More Benz Key programming,please check Mercedes Benz Key Programming Guide
(Visited 66 times, 2 visits today)