This mini post show you how to use Autocom CDP+ reset counter counter for additive level for Peugeot 308 2010.
Procedures of Resetting Counter for Additive Level:
Connect Autocom CDP+ to Peugeot 308
Then run autocom software and enter to select vehicle model
Brand:Peugeot
Model:308
Year model:2010
Type of system:Diesel
Engine code:Additive system
System:Multiplex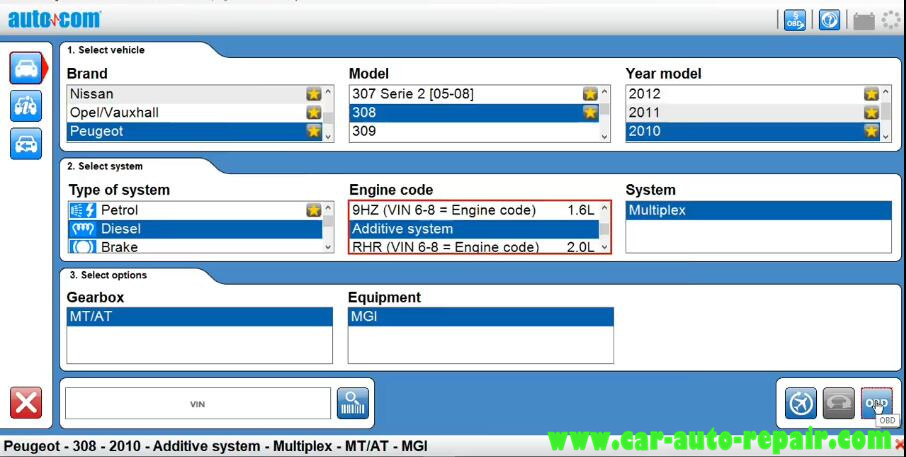 Then it will show you conditions:
1.Turn ignition on or start the engine
2.Start measuring
3.Choose the test or tests you want to perform
4.Exit measuring
5.Turn ignition off
Click "OK" to continue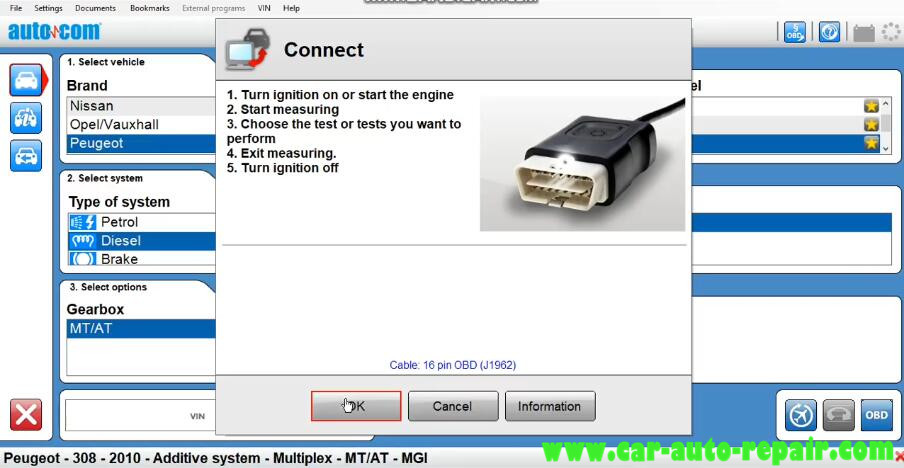 When communication established
Choose function by using the buttons in the left menu
Tip:Move themouse pointer over the buttons to see a hint describing the function
Click the "Adjust" button in the left menu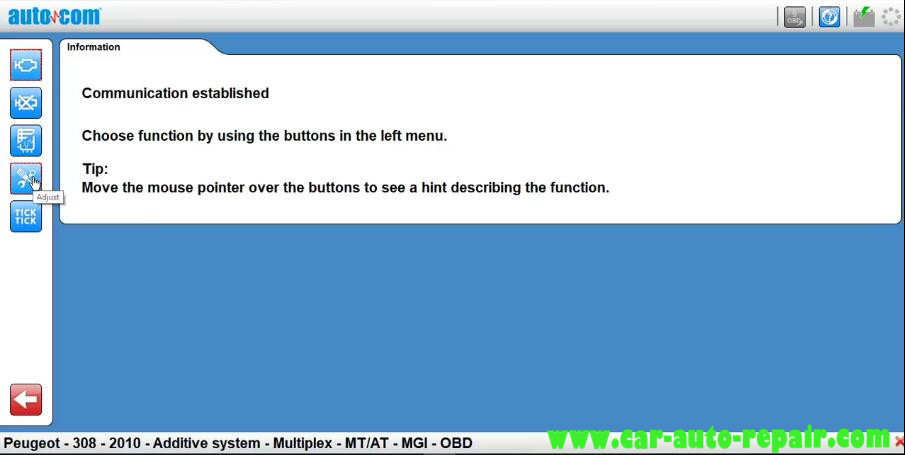 Now select "Replacement of the additive tank"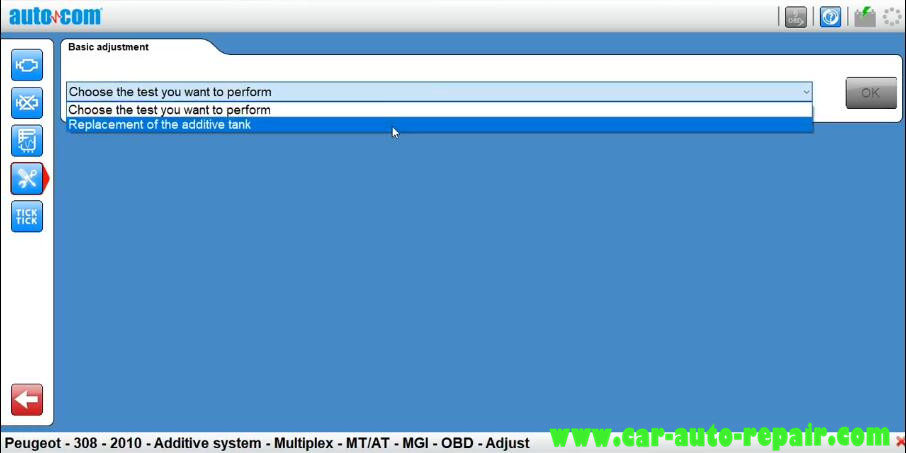 Then it will show you screen as below,and please check the help information,after then click "OK" button to start resetting.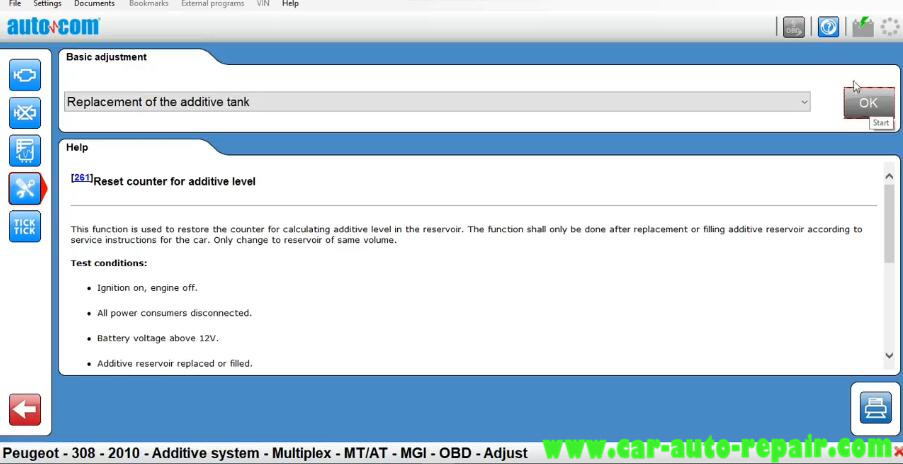 Help information:
This function is used to restore the counter for calculating additive level in the reservoir.The function shall only be done after replacement or filling additive reservoir according to service instructions for the car.Only change to reservoir of same volume.
Test conditions:
Ignition on,engine off.
All power consumers disconnected.
Battery voltage above 12V
Additive reservoir replaced or filled
Procedures:
1.Start the function
2.Follow the instructions in the programme.
3.Finish and disconnect the diagnostics unit
4.The function is done
If the function failed,check test conditions and resolve any error codes.
(Visited 113 times, 1 visits today)