What is Suzuki EPC?
Suzuki Worldwide Automotive EPC is original spare parts catalog (parts book) for all models and engines of  Suzuki cars.
The program Suzuki Worldwide Automotive EPC includes workshop and system manuals , repair instructions , wiring diagrams hydraulic lines and diagnostic software for all models and engines of Suzuki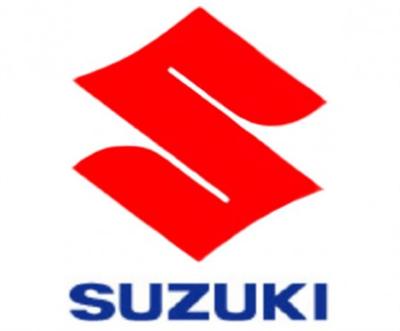 Suzuki EPC Features:
VIN decoding and filtering displays vehicle-specific parts information.
VIN log maintains list of previously selected vehicles and eliminates re-keying Suzuki VINs.
Year, model, group and illustration indexes.
Bi-monthly updates to Suzuki information.
Instant access to your in-house inventory system.
Shortcuts save time for experienced users.
Capacity to customize parts data by adding your own notes.
Online help screens minimize new user training time.
Print high-quality text and Suzuki parts illustrations.
Suzuki EPC Support Languages:
English, German, Italian, Spanish, French and others
Suzuki EPC System Requirements:
– O.S.: Windows XP, Windows Vista, Windows 7, Windows 8
– CPU: Pentium/Athlon 2 GHz or higher
– RAM: 512 MB of system memory
– Hard Drive: 10 GB of available space
– DVD-ROM
Suzuki EPC Support Models:
Asia:
800, APV, Alto, A-Star, Celerio, Baleno/Esteem, Cappucino, Carry/Super Carry, Every, Forsa, Fronte, Grand Vitara, Grand Virata XL7, Ignis, Jimny, Kei, Kizashi, LJ80, Liana, MR Wagon, Samurai/SJ, Sprint, Sierra, Swift, SX4, Vitara/Sidekick, WagonR+, X90
Canada:
Aerio, Equator, Esteem, Forsa, Grand Vitara, Grand Vitara XL7, Kizashi, LJ80, SX4, Samurai/SJ, Sidekick, Sprint, Swift, Verona, Vitara, X90
Europe:
800, Alto, A-Star, Celerio, Baleno, Esteem, Cappucino, Carry, Super Carry, Every, Forsa, Fronte, Grand Vitara, Grand Vitara XL7, Ignis, Jimny, Kizashi, LJ80, Liana, SX4, Samurai/SJ, Splash, Sprint, Swift, Vitara/Sidekick, WagonR+, X90
United States:
Aerio, Equator, Esteem, Grand Vitara, Grand Vitara XL7, Kizashi, Reno/Forenza, SX4, Samurai/SJ, Sidekick, Swift, Verona, Vitara, X90
Middle East:
800, APV, Aerio, Alto, A-Star, Celerio, Baleno, Esteem, Carry, Super Carry, Every, Forsa, Fronte, Grand Vitara, Grand Vitara XL7, Ignis, Jimny, Kizashi, LJ80, Liana, SX4, Samurai/SJ, Sprint, Sidekick, Swift, Vitara, WagonR+, X90
Africa
800,APV,Alto,Alto/A-Star/Celerio,Carry/Super Carry,Forsa,Fronte,Grand Vitara,Grand Vitara XL-7,Ignis,Jimny,LJ80,Liana,SX4,Samurai,Samurai/SJ,Switft,Vitara
Caribbean
Aerio,Carry/Super Carry,Escudo,Esteem,Forsa,Grand Vitara,Grand Vitara XL-7,LJ80,Liana,Samurai,Samurai/SJ,Sidekick,sidekick Sport,Sprint,Swift,Verona,Vitara
Latin America
800,APV,Aerio,Alto,Alto/A-Star/Celerio,Baleno/Esteem,Carry/Super Carry,Every,Forsa,Fronte
,Grand Vitara,Grand Vitara XL-7,Ignis,Jimny,LJ80,Liana,SX4,Samurai,Samurai/SJ,Sprint,Switft,Vitara,WagonR+
Pacific
800,APV,Alto,Alto/A-Star/Celerio,Baleno/Esteem,Carry/Super Carry,Every,Forsa,Fronte
,Grand Vitara,Grand Vitara XL-7,Ignis,Jimny,LJ80,Liana,SX4,Samurai,Samurai/SJ,Sierra,Sprint
,Switft,Vitara,WagonR+,X90
RUSSIA
Carry/Super Carry,Forsa,Grand Vitara,SX4,Samurai,Samurai/SJ,Switft,Vitara
Suzuki EPC Free Download:
Suzuki EPC 2019:
05.2019 Suzuki EPC Worldwide Installation 100% Work
Suzuki EPC5 2013 Free Download:
https://mega.nz/#!Cl1yAaTD!8NvGndsrgXwJhlLy-s_pzoIGnLBkq6rubfzSBa3kyyc
Suzuki Worldwide ECP 2014 Free Download:
https://mega.nz/#!v002jYII!OQjMICe7-1XP4UWWewS78ofaBtQs2Slj8lkqtFWXCTw
(Visited 261 times, 1 visits today)