It is knows to auto locksmith that the Volvo auto immobilizer system is stricter than other automotive immo system. Previously, it is difficult to program keys for Volvo models,you need to ask dealers and it will cost you a dozen dollars.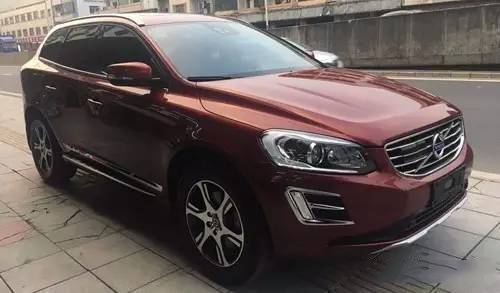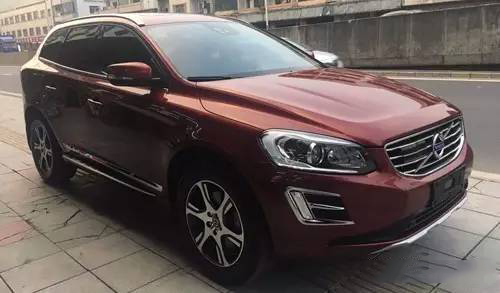 But recently,Chinese manufacturer "Lonsdor" launch their top key programmer  called "Lonsdor K518",the Lonsdor K518 claim that it is the first device in the world work on Volvo immobilizer system.Here it the guide on how to use Lonsdor K518 to program all key lost for Volvo XC60.
For Volvo XC60,you need to read out security data file from two modules before programming keys.And after data reading,programming or adding keys directly by OBD(same procedures for adding spare keys or all key lost)
Two modules you need read out data:
CEM module(behind the glove box)
KVM module(right side of trunk)
Volvo remote keys was divided into two types(5 button or 6 button 433KHz):
For 5 buttons remote fob:
You need to remove CEM module and read out security data before keys programming.
For 6 buttons remote fob:
You need to remove CEM and KVM modules,and read out the security data of them.
(Note:remember to make backup data for CEM and KVM)
The k518 adapter,RN-01,FS-01 are worded on CEM and KVM data reading.And if you use the K518 first time,you need to binding adapter.
Adapter Binding
1.Go to the "Bind emulator key" function;
2.Turn on emulator key and put it into K518ISE key slot (put the status indicator down, make sure the key is active);
3.Following the system direction and click "OK" to start binding;
4.After binding completed, the system will indicate "Binding successful".
Note: The KPROG adapter is specialized for part of Volvo car series and the new Maserati for the time being, we are still developing some more car models that the adaptor can support in the near future, such as Jeep Grand Cherokee, please refer to our website or directly go to the"One key update" for latest news.
Lonsdor K518 Perform All Key Lost Programming on Volvo XC60 Procedures:
Reading CEM security data(Older and new vesion):
The Volvo CEM modules are located under the airbag of passenger site(glove box inner)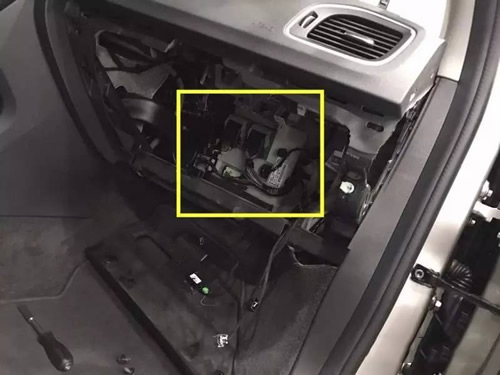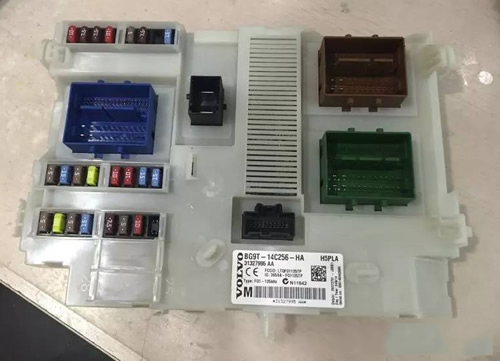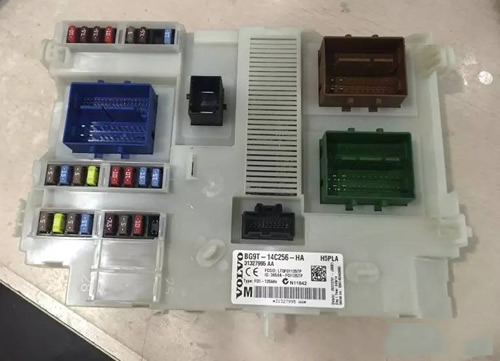 RN-01 PCB read out Volvo CEM data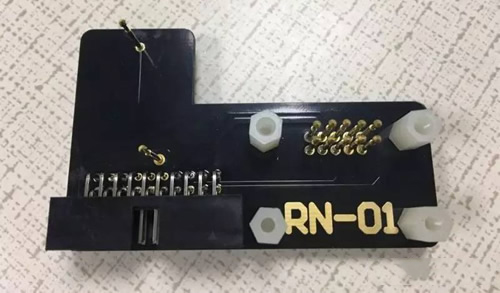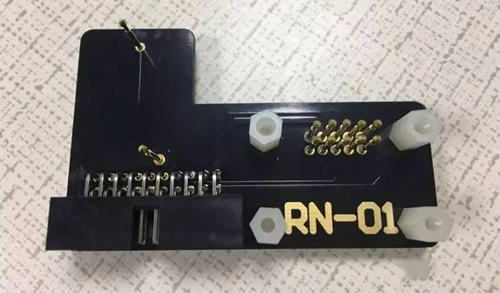 K518 main unit connection diagram to adapter and RN-01: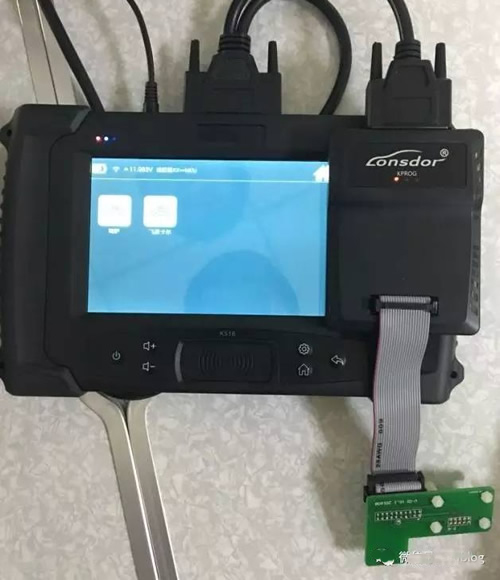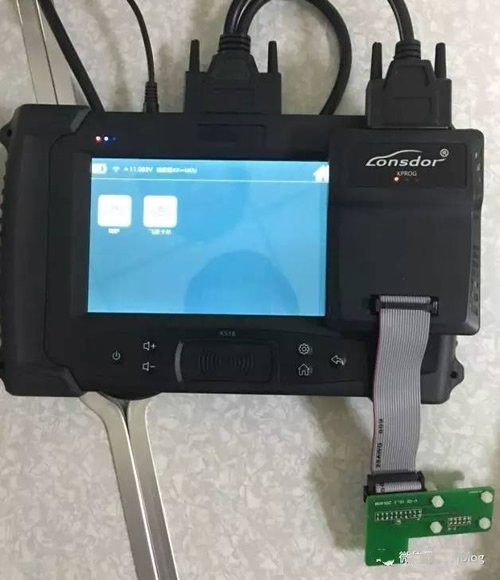 For older vesion:
Open the CEM cover,check the four blue circles marked on PCB,then plug the four white plastic column of RN-01 into the blue circle.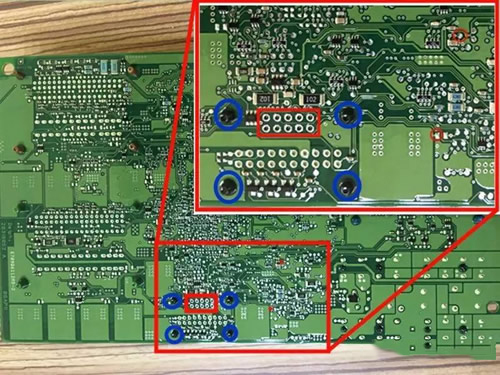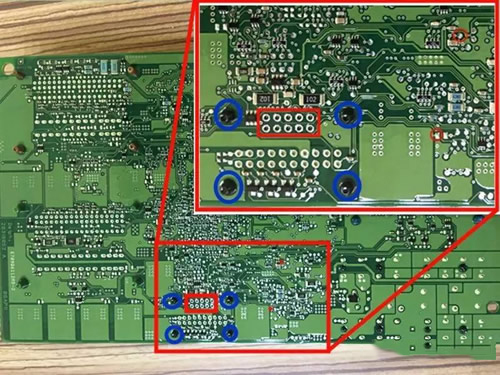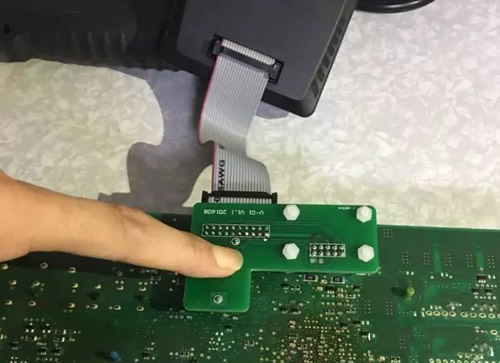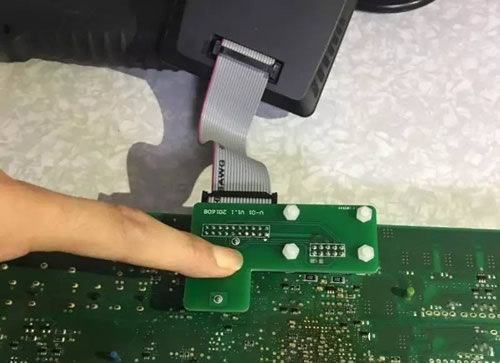 Note:There is a insulating layer on the PCB,you need to remove the insulating layer near the welding point,otherwise it can not work.
For new version:
The new version PCB is different from older version.You need to weld the wire to read out the data,check below picture to locate the position welding wire: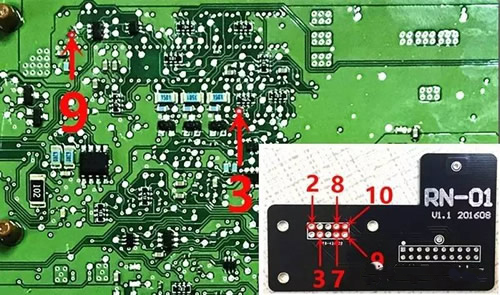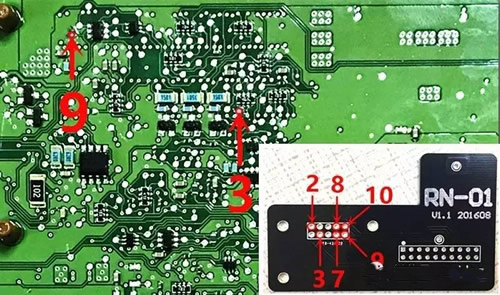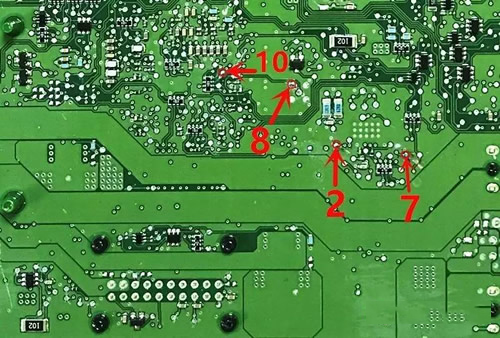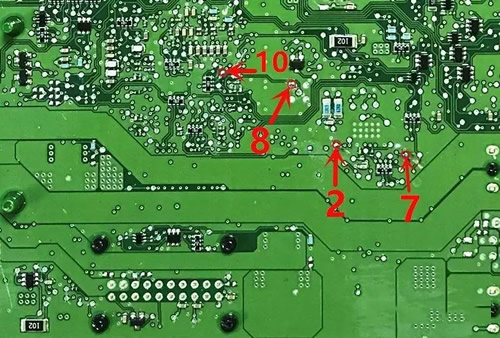 Note:The k518 main unit need to power on when reading out data,and there must be a short distance between RN-01 PCB and main unit in case conductive;And the welding wire need to limited less than 15cm.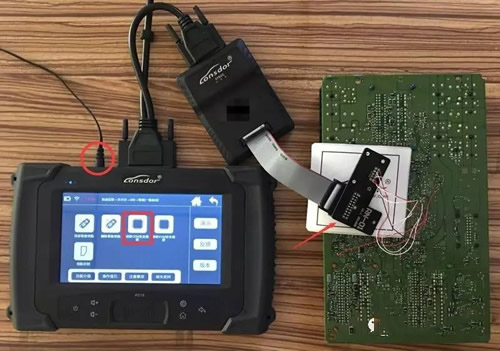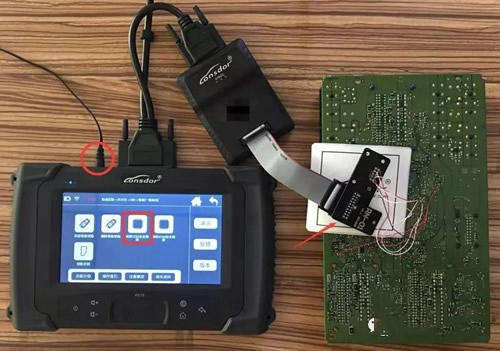 Read KVM security data:
The KVM modules of Volvo are located into trunk,above the rear right wheel.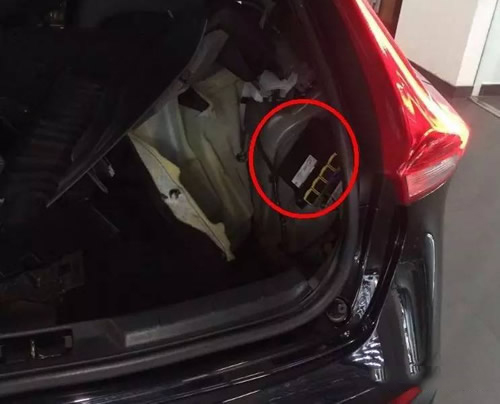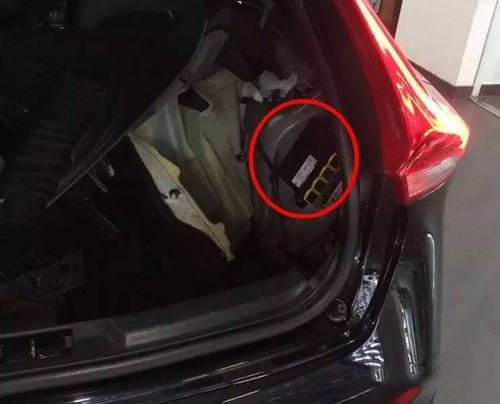 Open the cover of KVM,and remove the insulating layer near the marked section on below picture.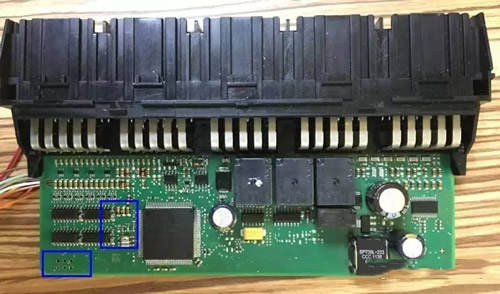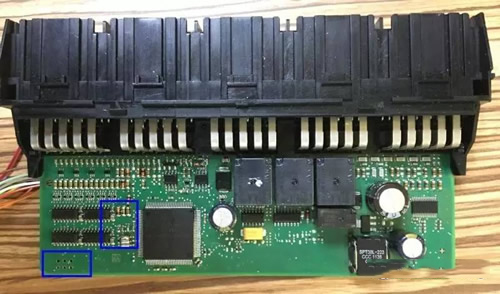 FS-01 board is work for Volvo KVM reading: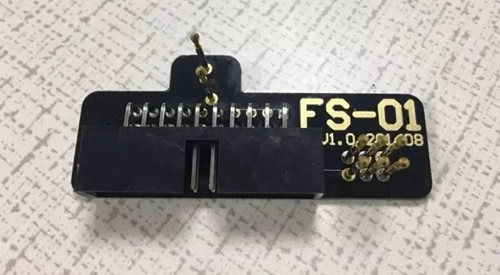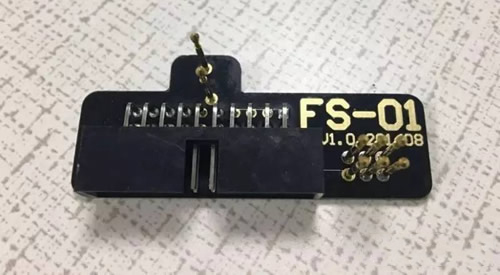 Below picture show the red marked section to connect to FS-01: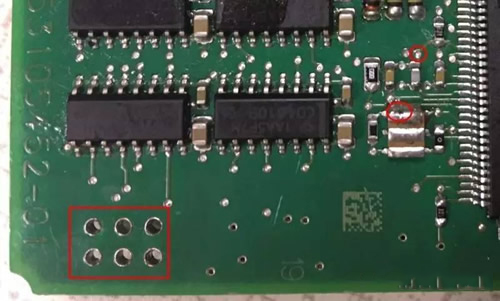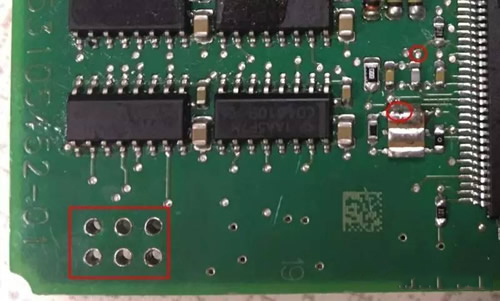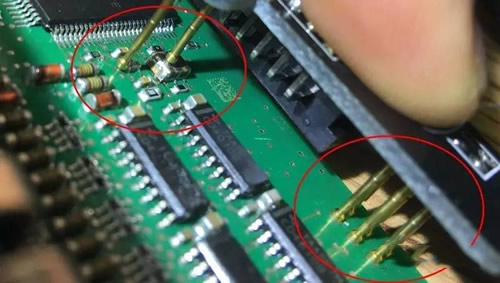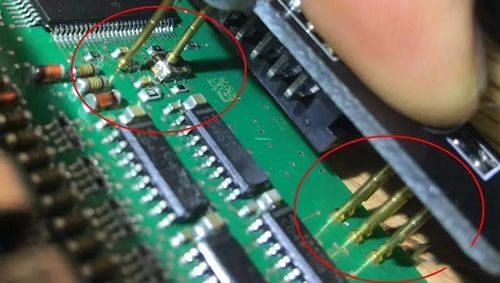 K518 main unit and FS-01 connection diagram: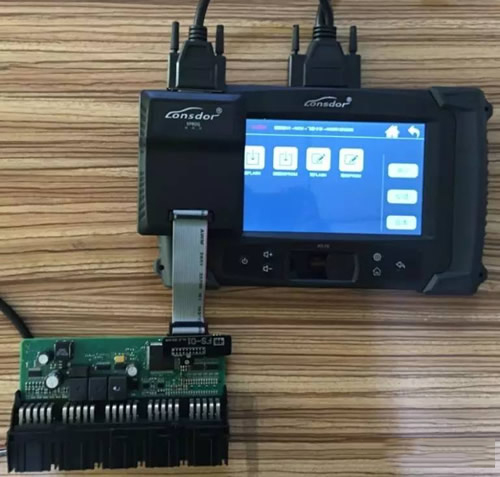 PS:If you read the KVM data unsuccessfully,it caused by difference of chip model.Here you need to perform below operations:
1. Read the data with .bin file
2. Connect to K518 support tech to sent the .bin file.The K518 support will transform it into special data file.
3. Connect K518 to computer,copy the special data file into "fileàfeature_35 folder"
4. Continue the operations at procedures operation
Note:
For 6 buttons remote fob,you need to put the fob into the card slot before next operation.
K518 will identify the unlock function to detect whether it is new key.
If the key can not work after programming,try to load the CEM security data to unlock key.Program the key after CEM data loading.
(Visited 9 times, 1 visits today)