Here car-auto-repair.com share the guide on how to use OPCOM to forced DPF regeneration for Opel vehicles.
Preparations:
Newest OPCOM VAUX-COM All Version Free Download
You can start the forced regeneration on the following models:
Astra-H
Z19DT, Z19DTH, Z19DTL, Z17DTR, Z17DTJ
Zafira-B
Z19DT, Z19DTH, Z19DTL, Z17DTR, Z17DTJ
Vectra-C / Signum
Corsa-D
Antara
Warning
The exhaust gas temperature will increase to over 600 °C, so you must perform this outside,
on a non-flammable ground.
The regeneration procedure is completely controlled by the engine control unit.
Prerequisites
Engine is running at idle
Engine is fully warmed up
To avoid consequential damages, the DPF regeneration must be executed only once!
EDC16 System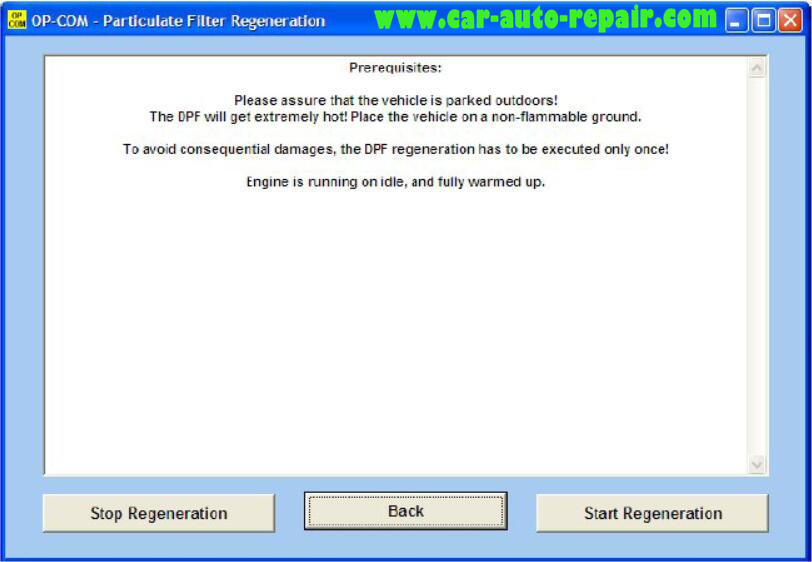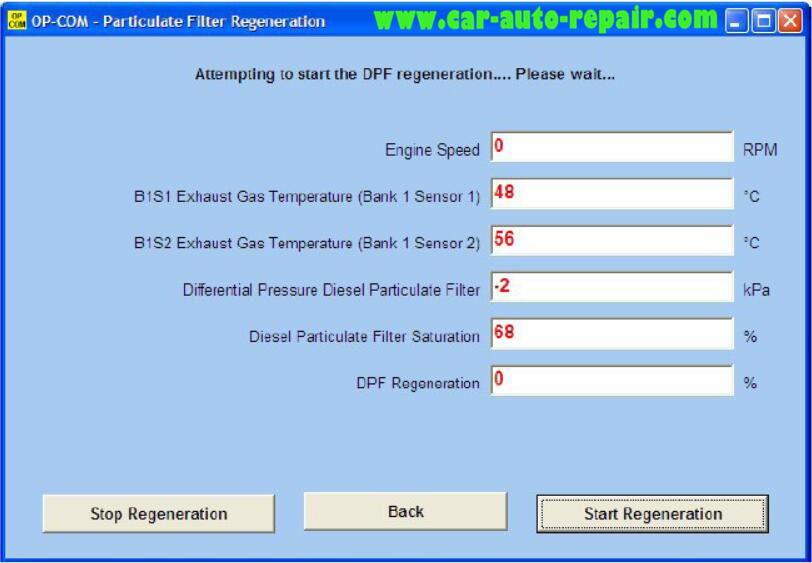 Note, after "DPF Regeneration" is finished live data "Diesel Particulate Filter Saturation" will show 70%. When engine controller has performed a dynamic regeneration value will be changed.
DECE01 System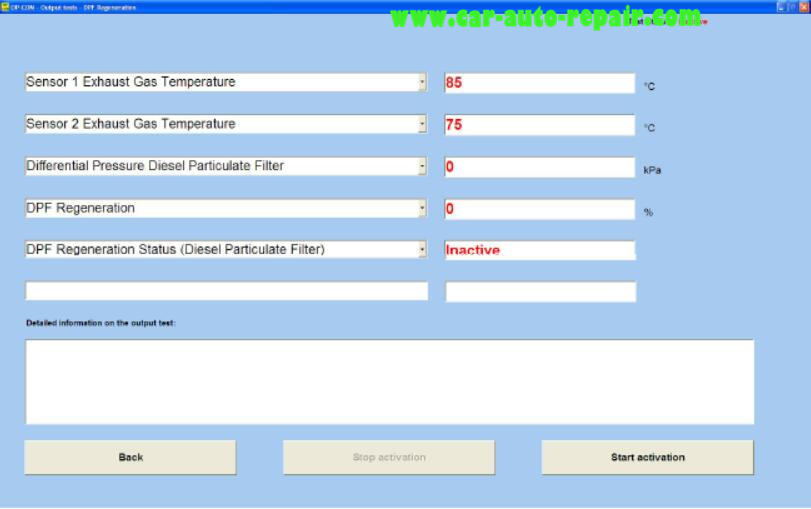 (Visited 118 times, 1 visits today)