This instruction shows you guide on how to add or remove ECUs from vehicle ECU configuration in CAN-BUS gateway control unit. The procedure allows retrofitting ECUs or removing ECUs that are no longer necessary.More cases about Porsche, please refer to Porsche.
Preparation:
PoCOM For Porsche Diagnostic software Free Download
How to Install PoCOM Software and Driver
Procedures:
Connect the PoCOM interface to your computer.
Connect the PoCOM interface to OBD-II connector in the vehicle. You can use picture gallery for find it, available from main menu – OBD-II Connector Location button.


Select Settings from PoCOM main menu.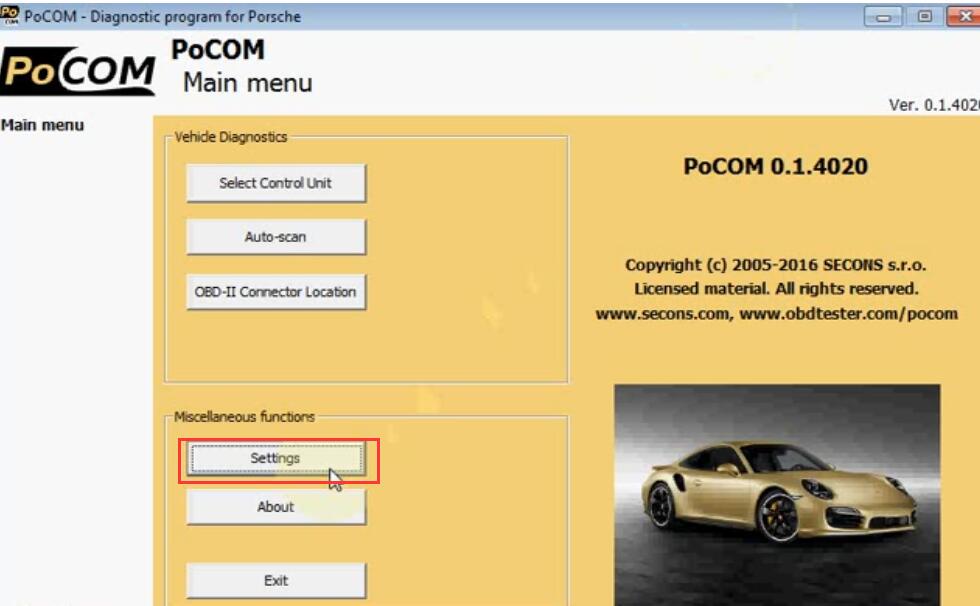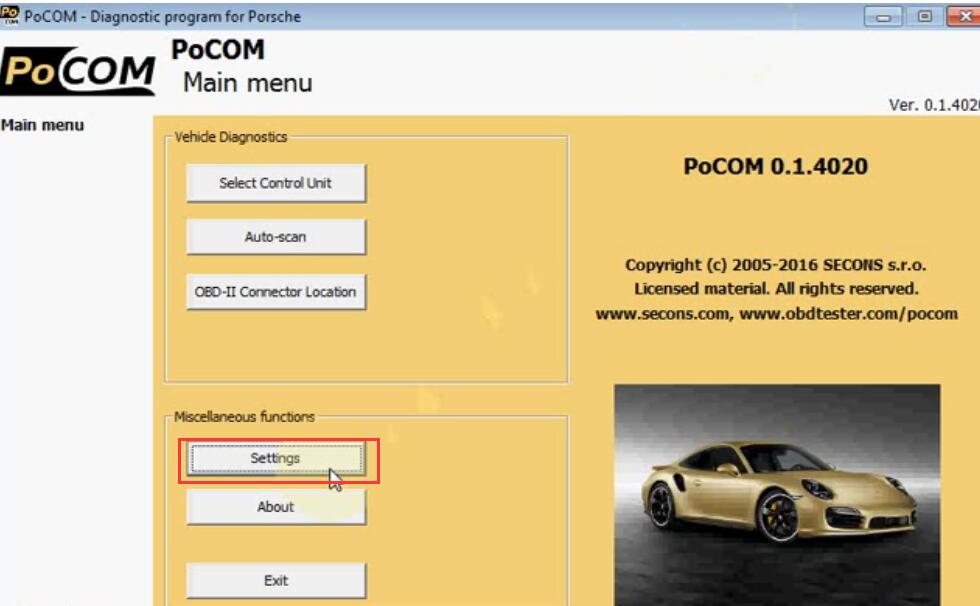 Tick before "Development functions", then "Save Changes"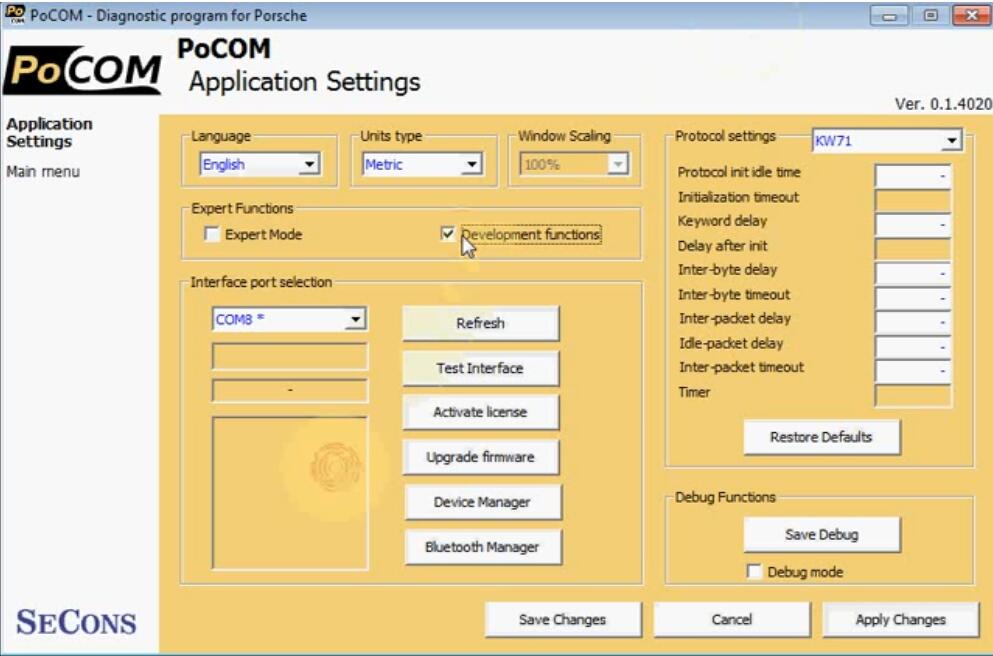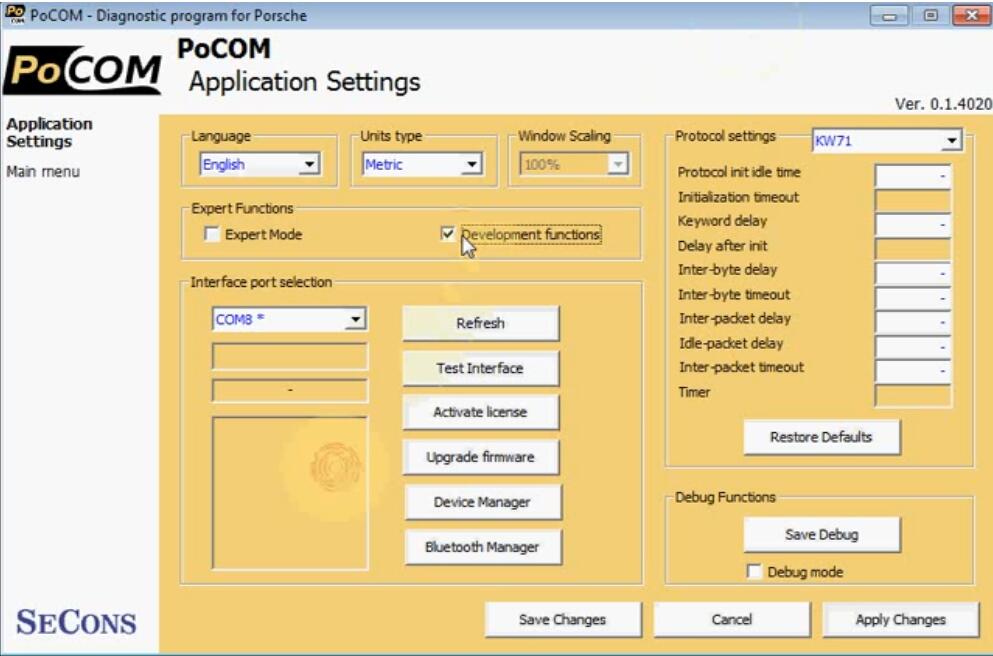 Click "Select Control Unit"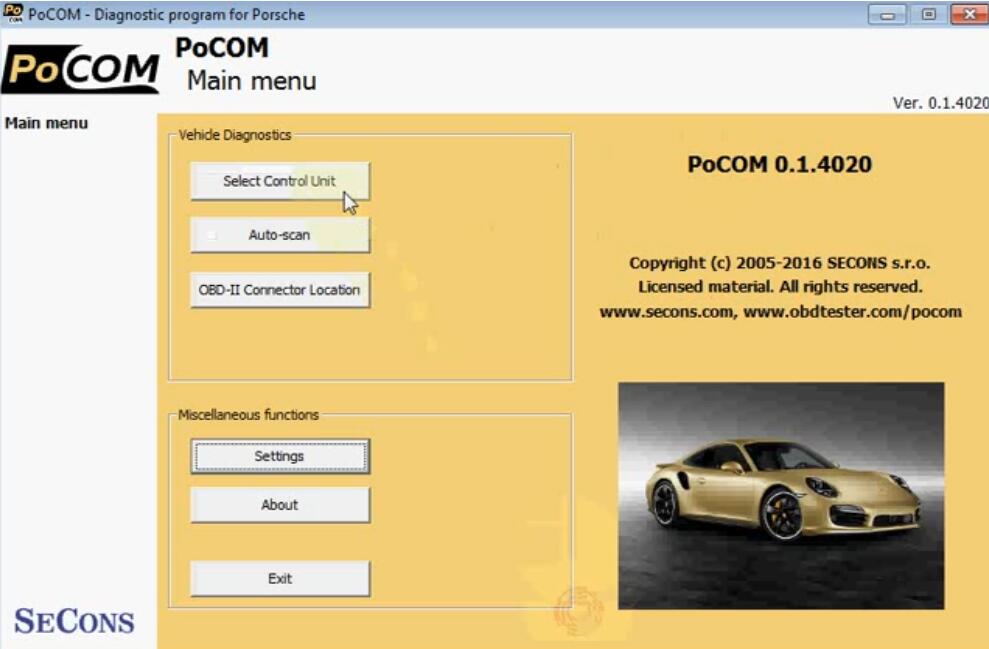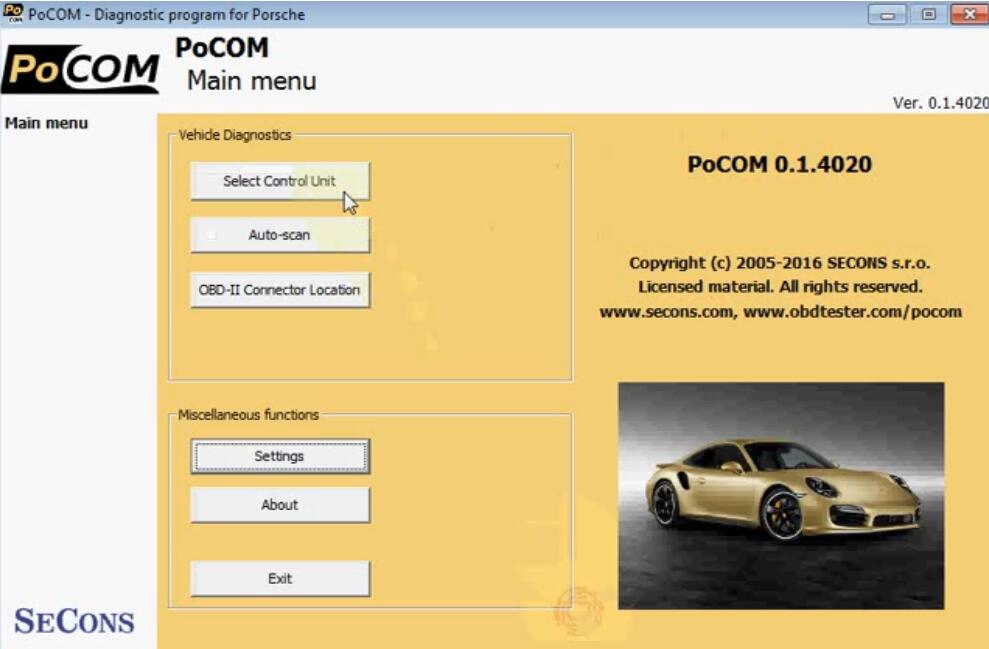 Select "Porsche Boxster(2005-2012)[987], then "Go"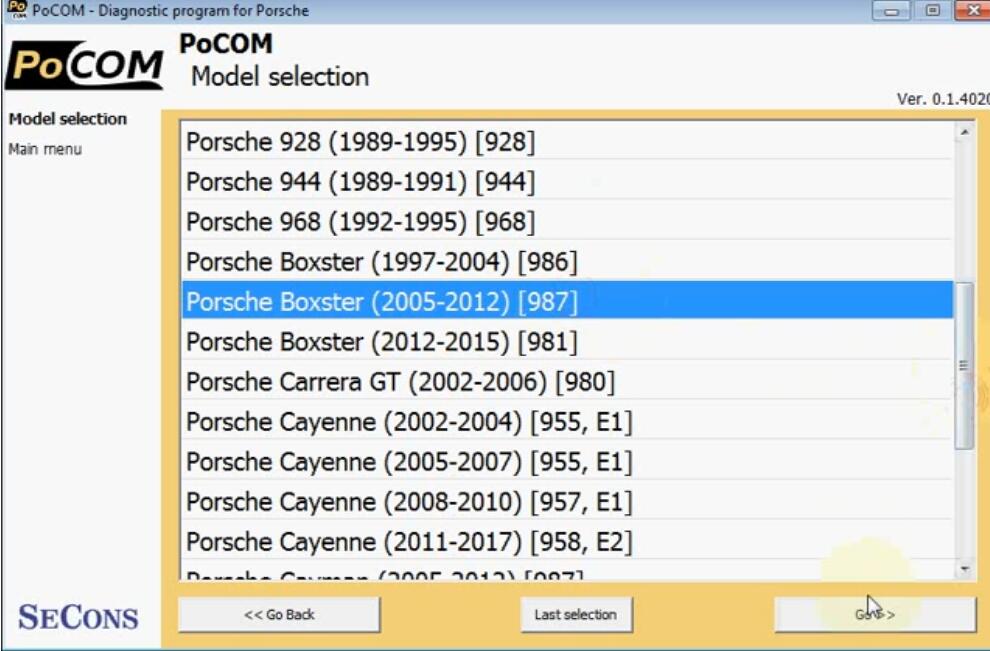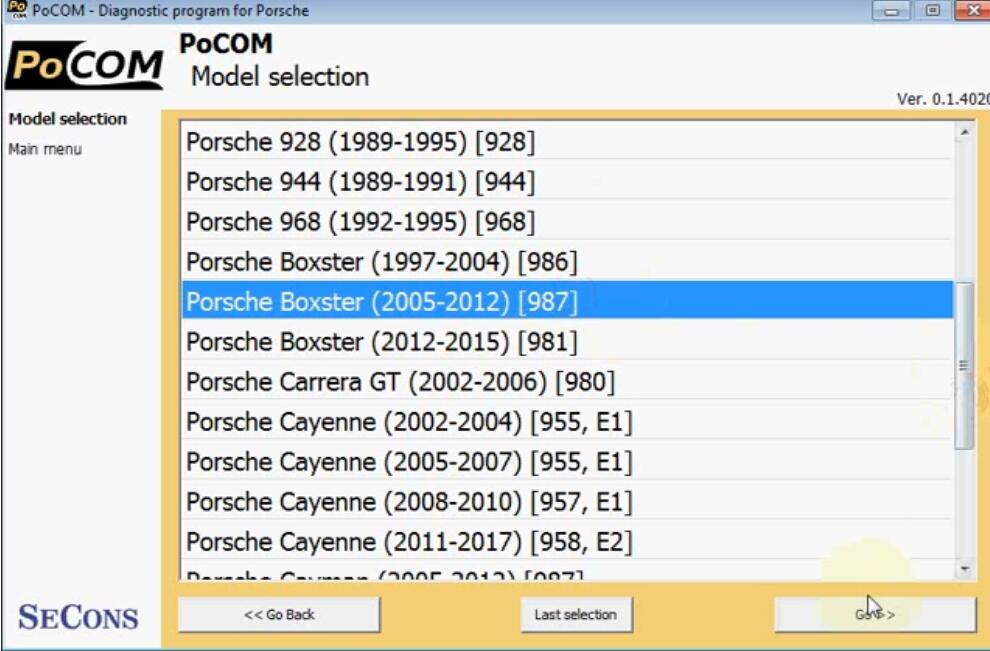 Click "Body"–>"CAN gateway"–>"Go"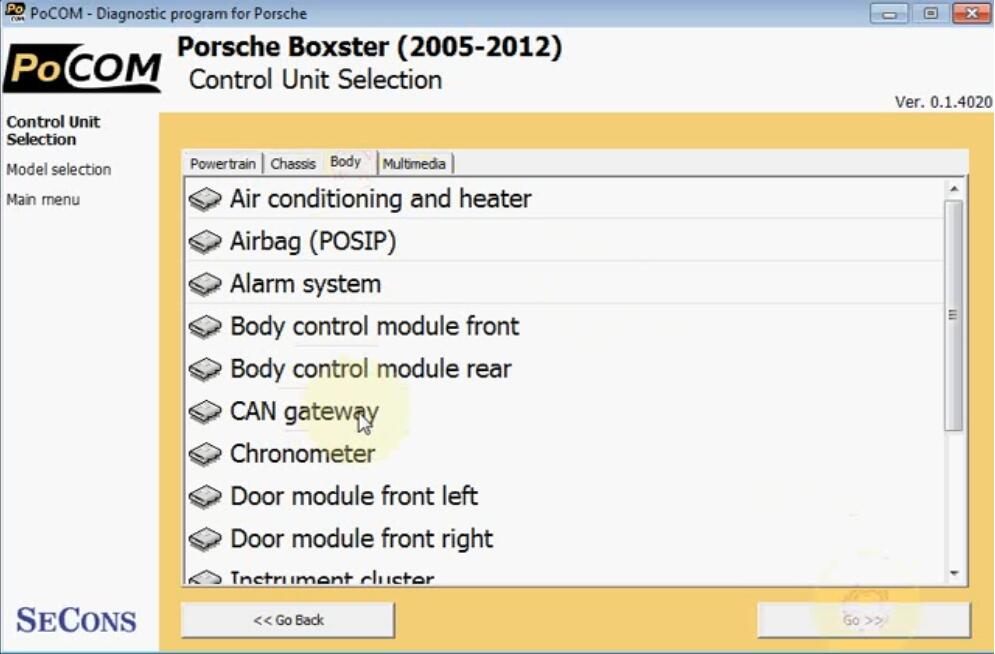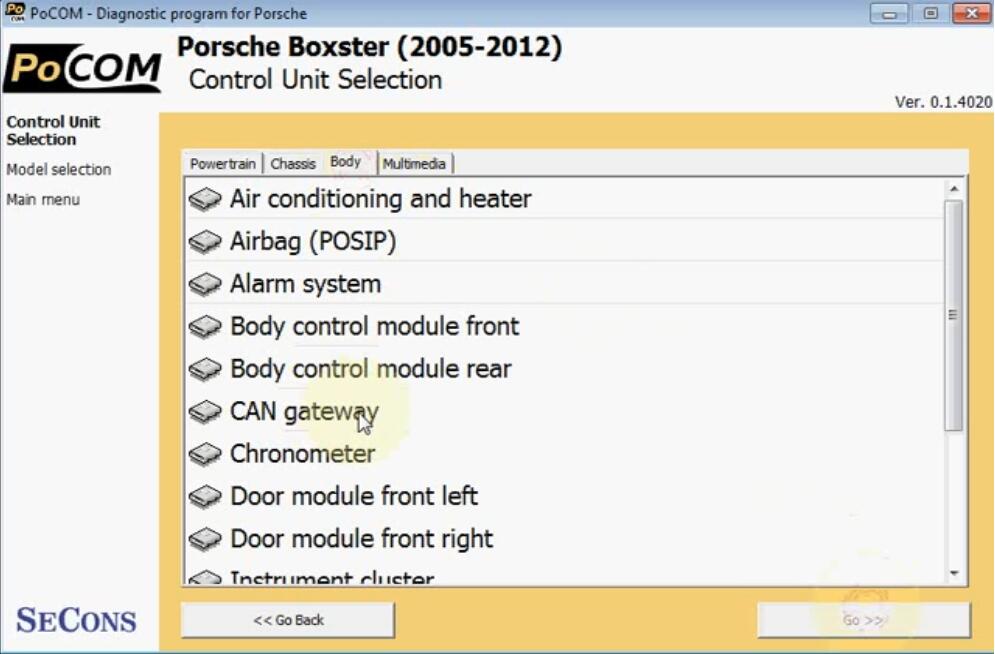 Click "Configuration"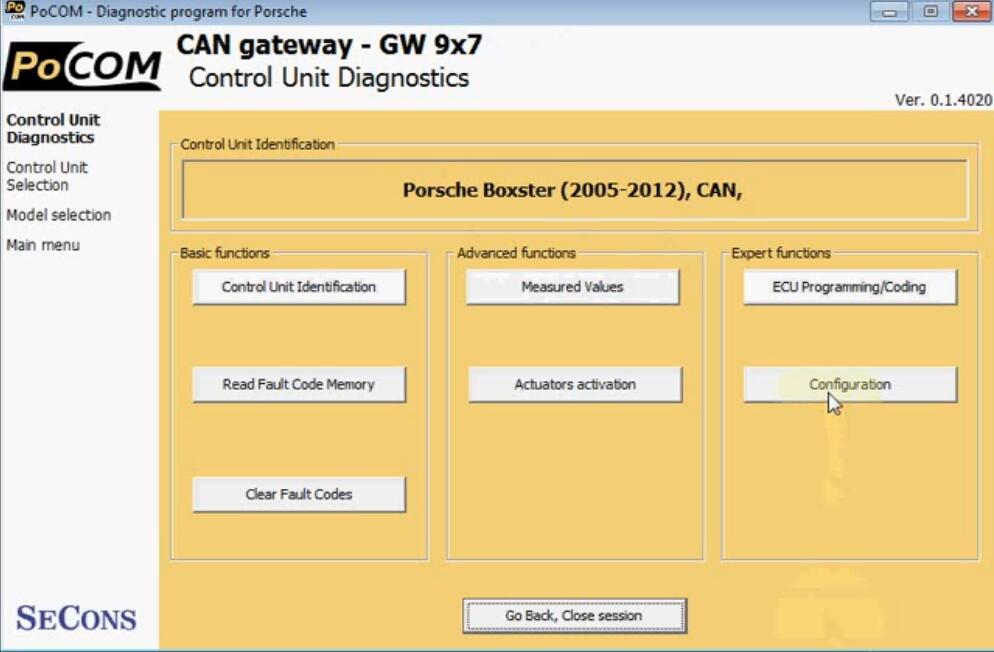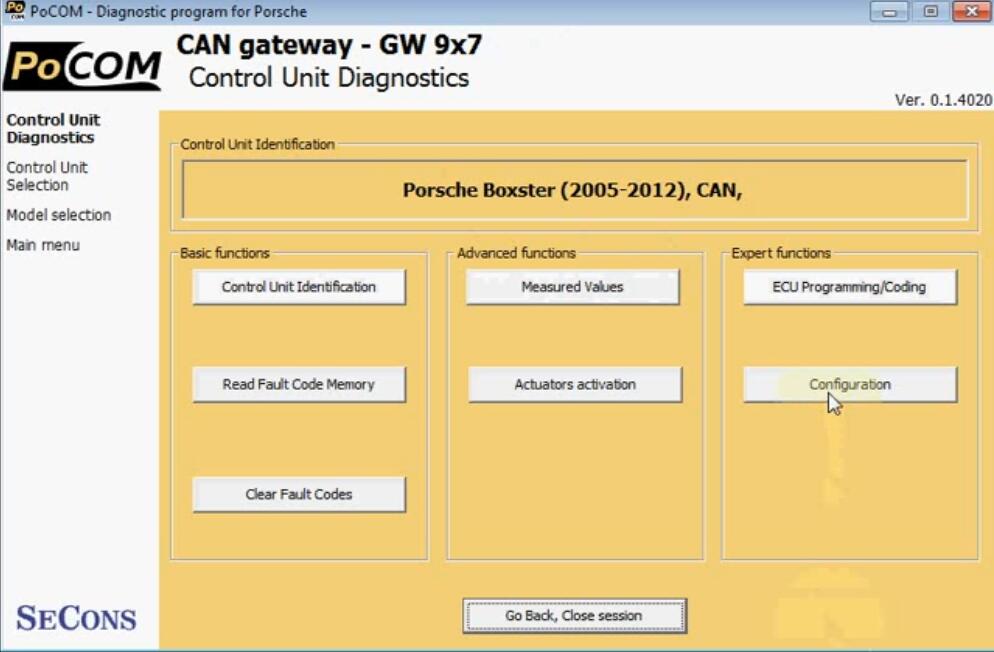 Scroll down and find "Parking assistant(CAN-BUS), Click it and edit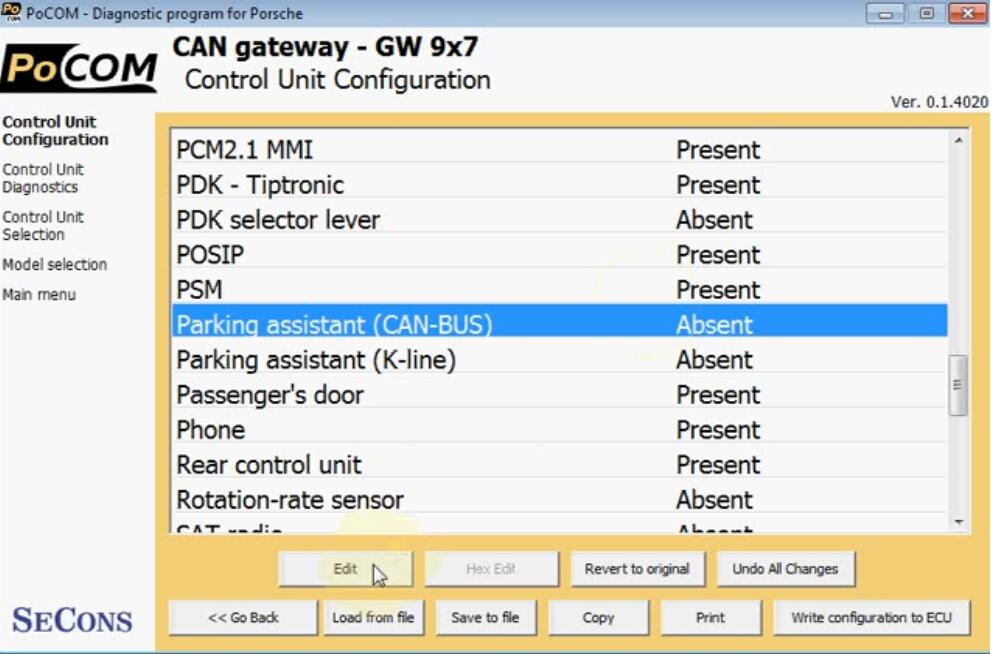 Change "Absent" to "Present"–"Continue"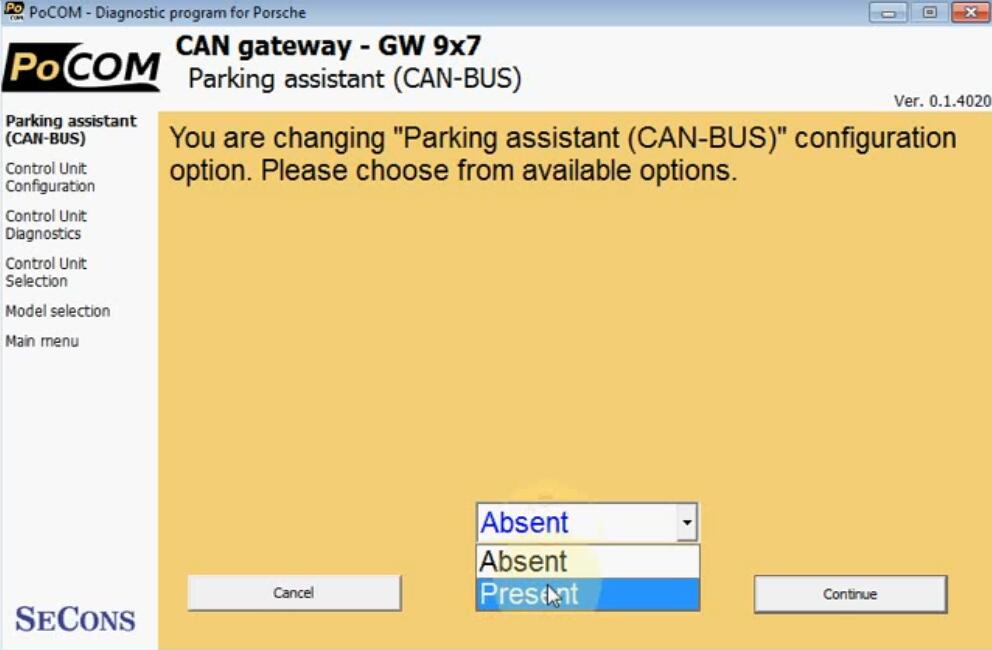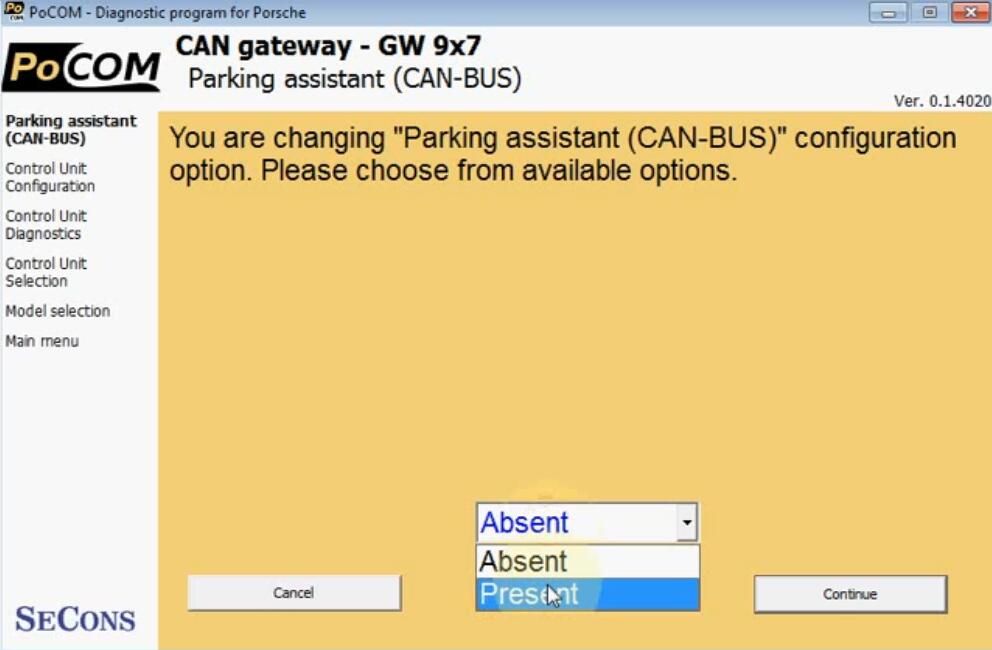 Click "White configuration to ECU"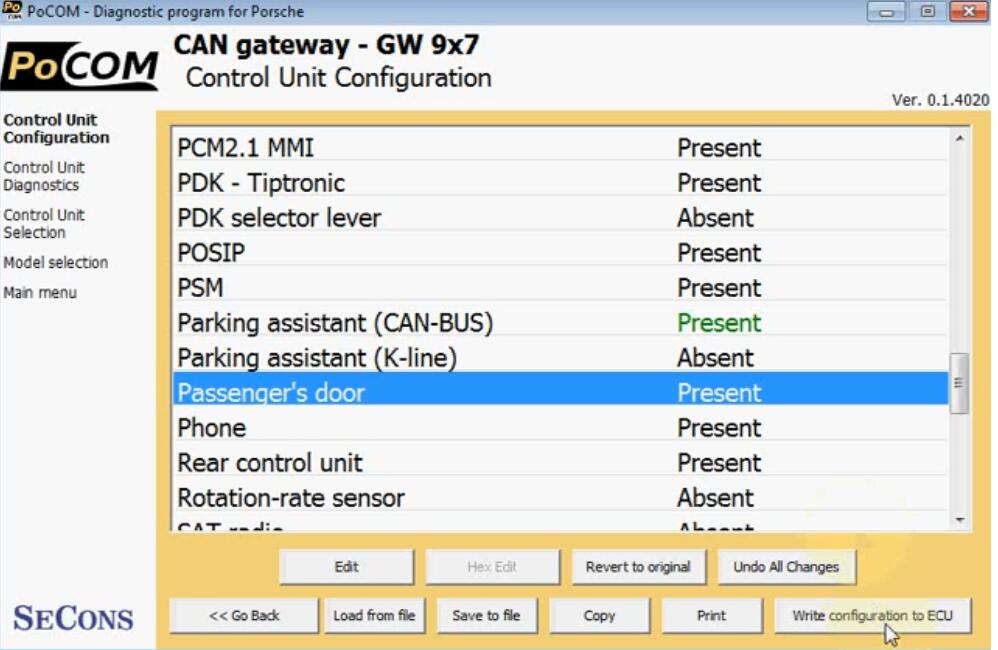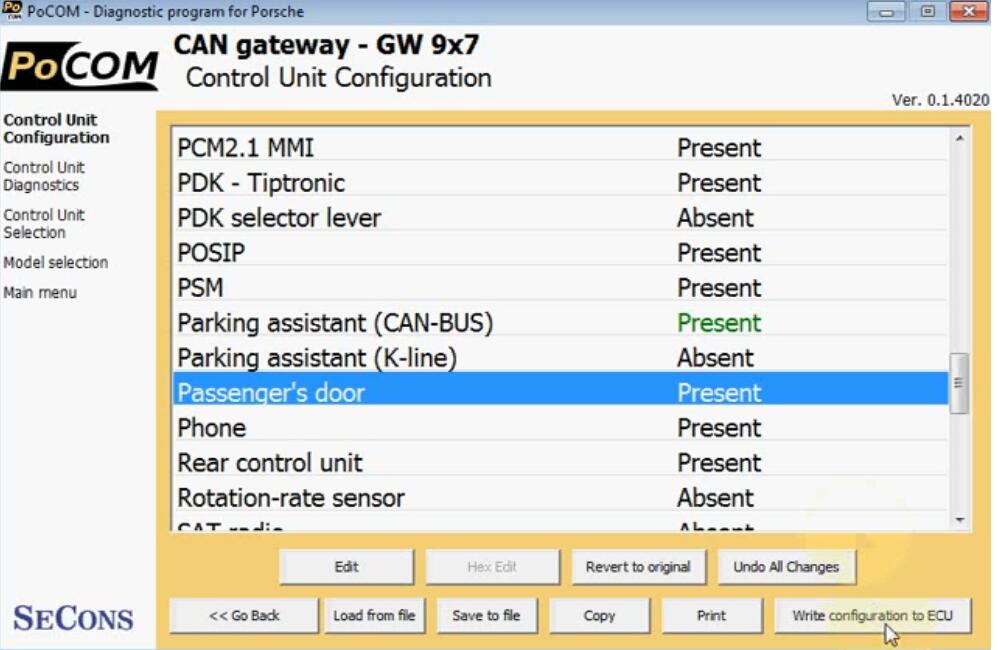 You are going to write new configuration data to the ECU. Always read information carefully, then click "Yes"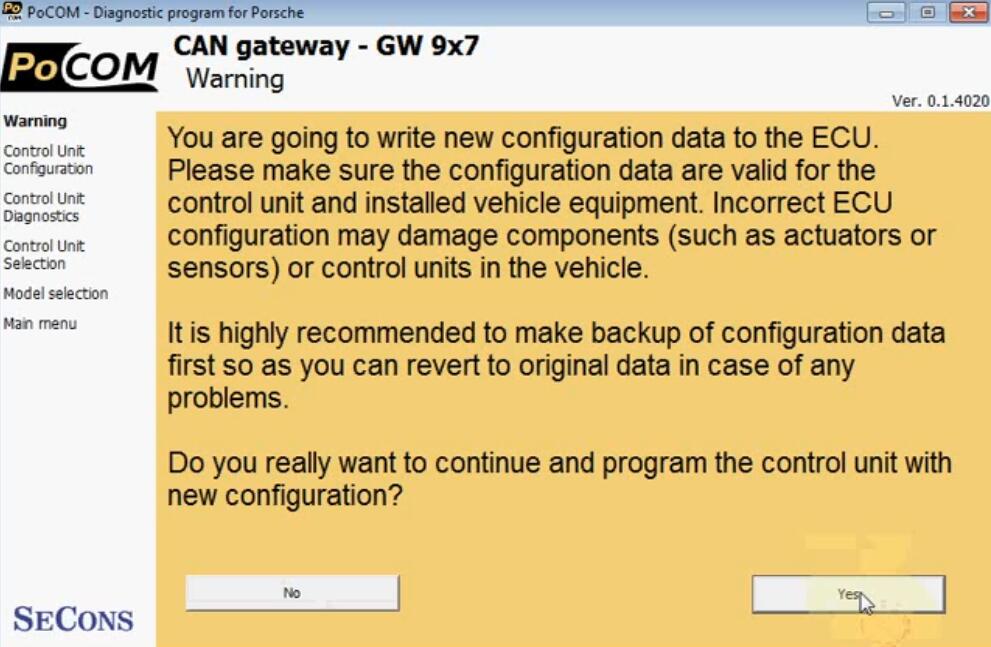 Configuration was successfully written to the ECU. Click "OK"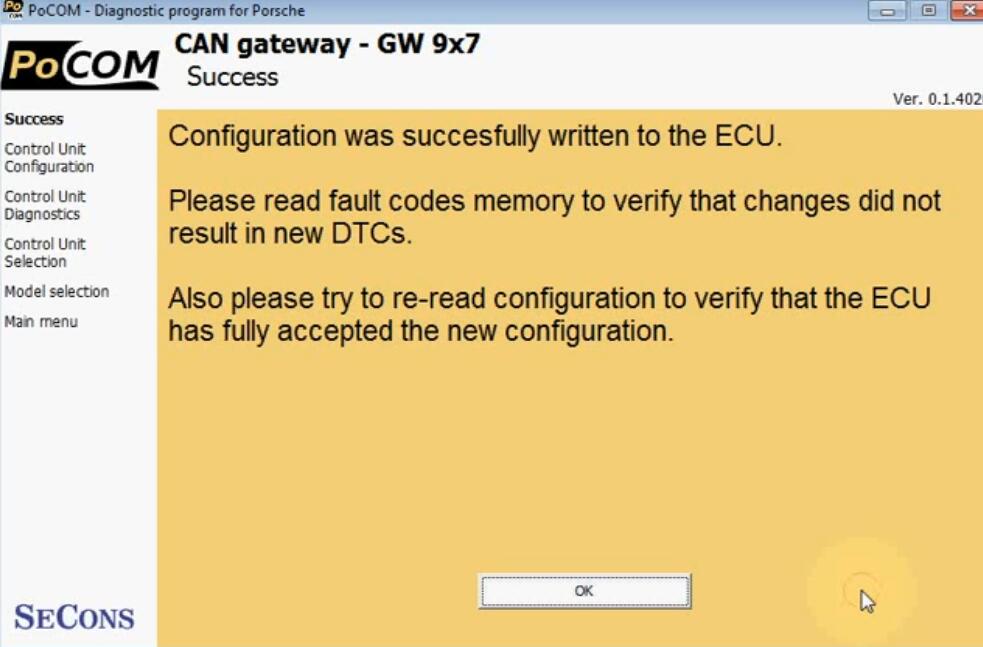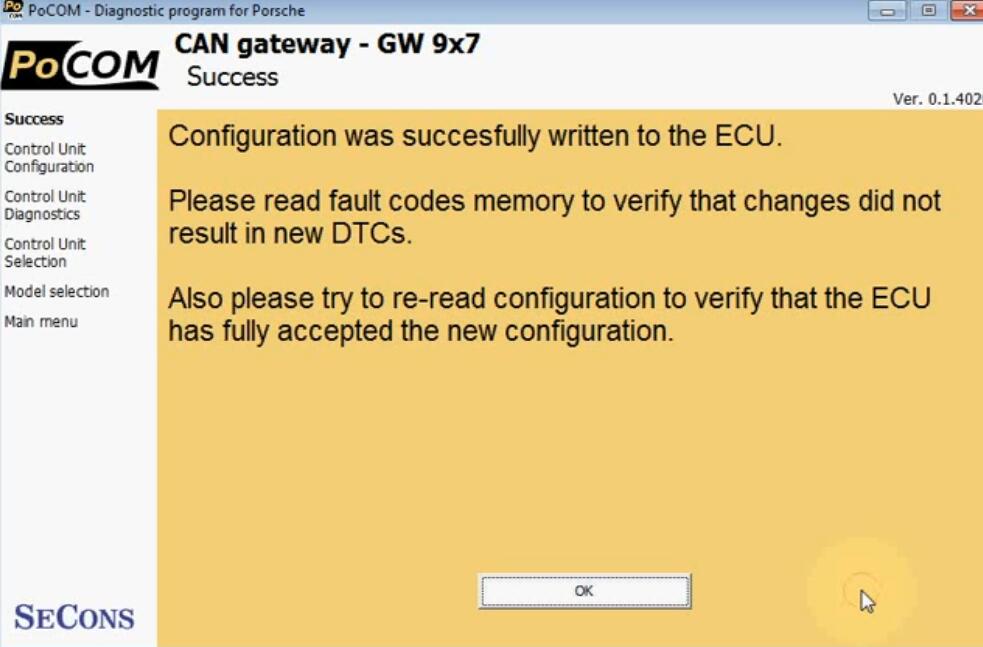 (Visited 80 times, 1 visits today)