BMW 528i cannot start the car. The fault code EWS data communication is interrupted for maintenance! A BMW 528i sedan with a driving range of about 250,000 kilometers, equipped with an M54 engine and an automatic transmission, and a model number of E39. Users reported: The starter did not respond when the car was started, power was supplied directly to the starter, the starter work, but engine can not start normally.
Related Contents:
2023.11 BMW Rheingold ISTA+ 4.44.20 4.23.14 ISTA-P 3.71 Free Download
After actual measurement, the EWS module related wire diagram are normal. The peripheral lines of the EWS module were inspected, including the loop antenna signal line, K bus, and gear signal line. No abnormalities were found, so it was determined that the EWS module was damaged.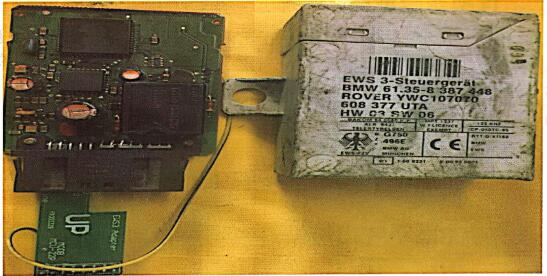 Solutions:
Remove EWS module,then remove PCB
Locate 10029A chip on PCB,and then replace a new 10029A chip
It is used to decode communication
Solved!
Visited 65 times, 1 visit(s) today