This tutorial will show you how to remove 3M tape attached trim pieces and how to deal with a resulting mess of 3M tape.


3M tape is difficult to remove if it's installed correctly. First we need to use a Heat gun to heat up the the tape and make the job easier.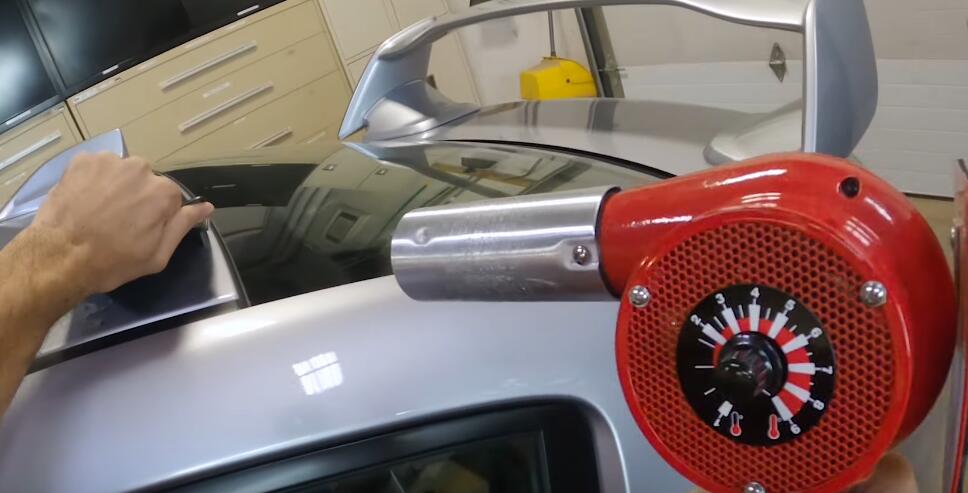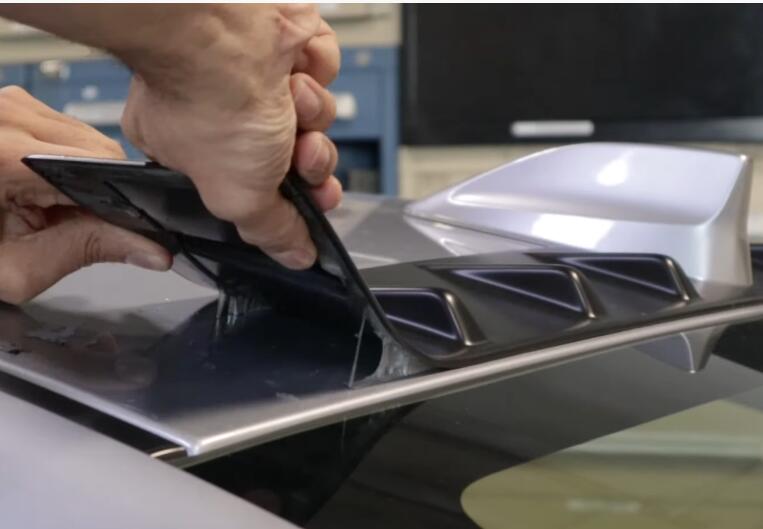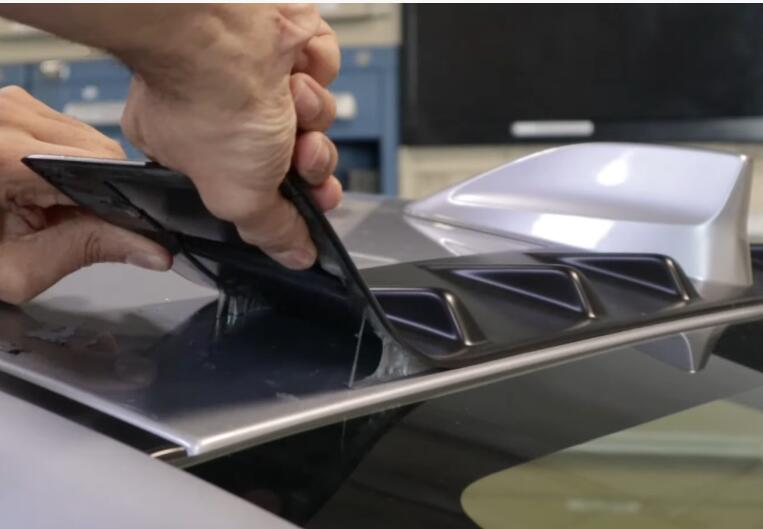 Basically if the piece was installed for a long time, it will be more difficult to remove. When the 3M tape is fully cured onto the metal so use a panel removal tool will help a lot.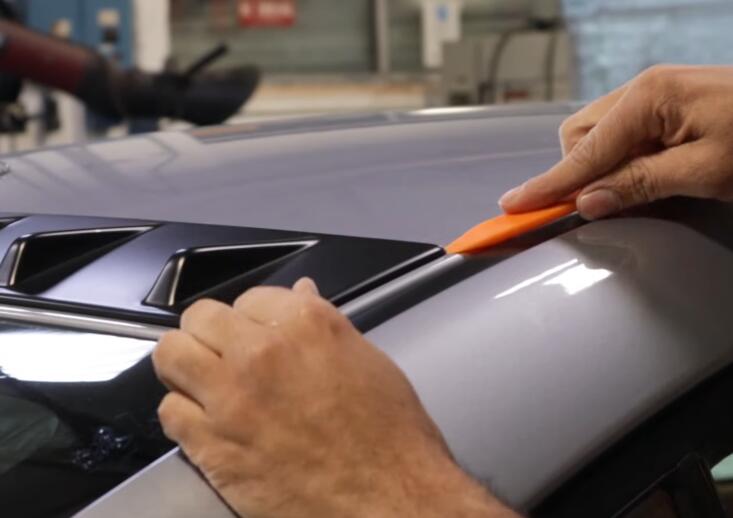 Grab your heat gun and loosen the tape up a bit, the heat will make the adhesive pliable, so that you can actually remove the piece slowly. If the heat gun that you use is very powerful, take care not to linger on the same spot too closely.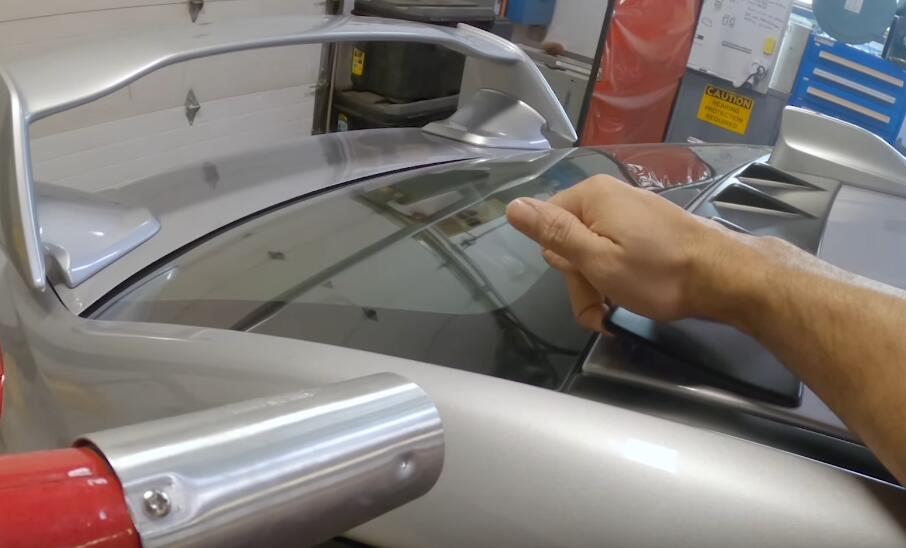 The idea is to go slowly and get under it so that you can get enough leverage to grab it. It might help to cut the tape a bit with a panel tool if you can get to it. Once it starts getting difficult, it's time to add more heat then the process basically repeats until the piece comes out completely.
After the piece is off, we're left with a mess of 3M tape on the car.
If the 3M tape is fairly new you might to be able to get away with heat gun and then just rolling it with your fingers.
Luckily, we have a wonderful tool called 3M Tape Remover Wheel to make job easier.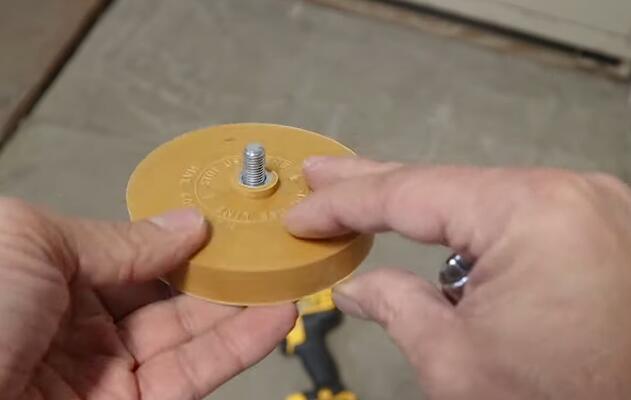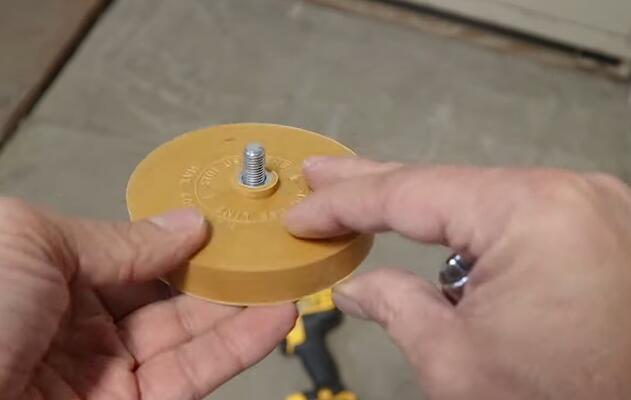 This is a wheel a very soft rubber that is meant to go on a drill. Once you get it on the drill make it 's on tight and that you maintain good control of the drill.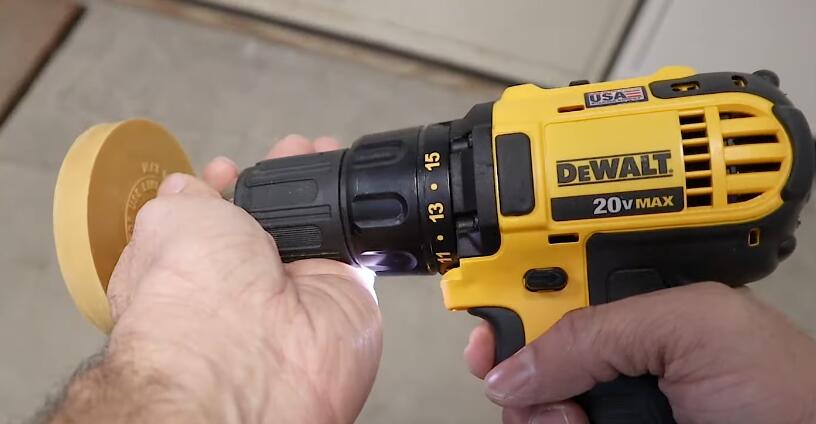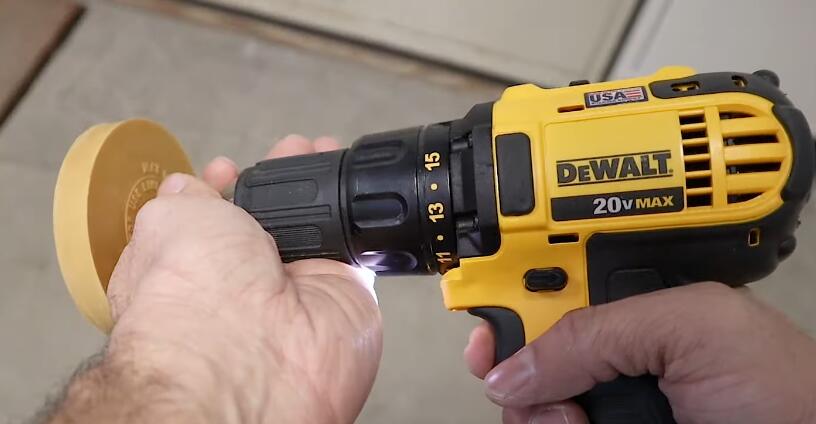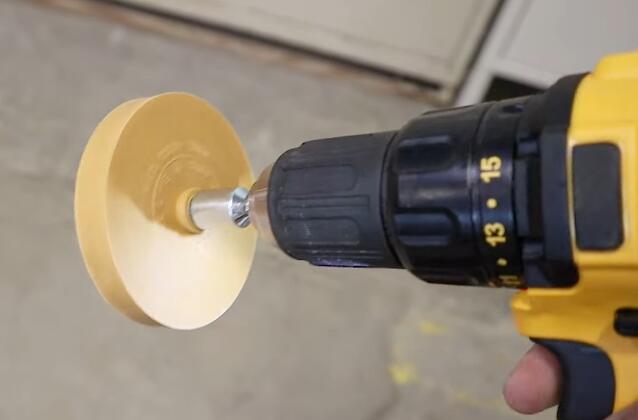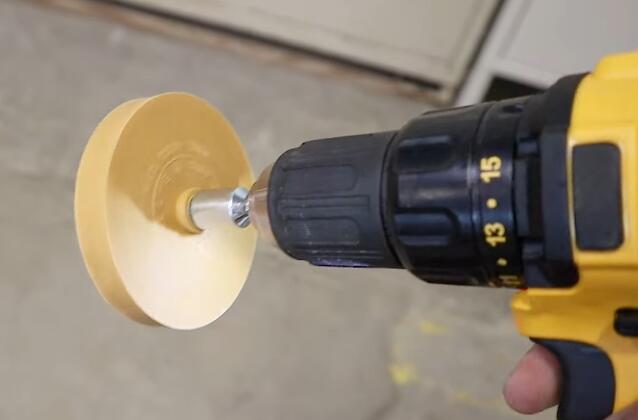 How fast you rotate the wheel will largely depend on how tacky what you're removing is.
Clean up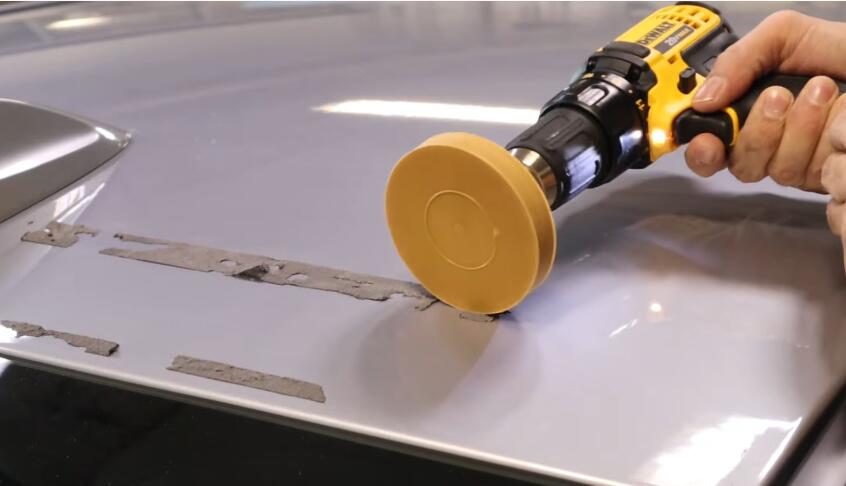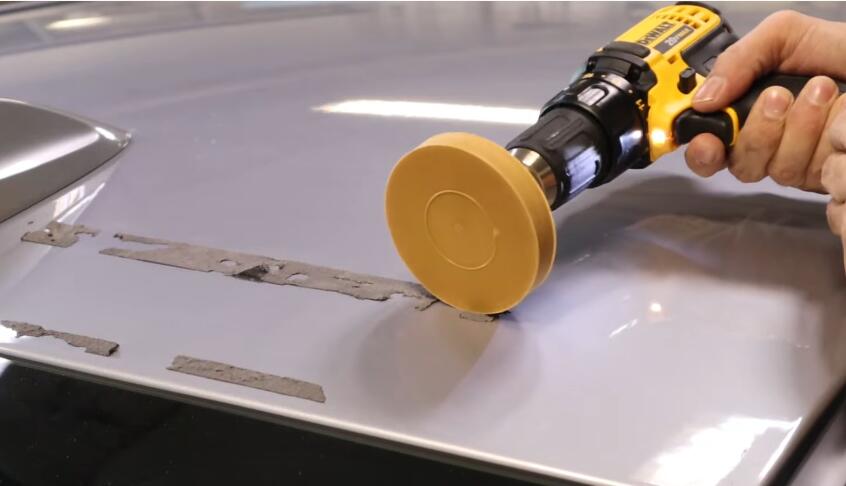 Visited 1 times, 1 visit(s) today