Some readers of my blog described their Benz Xentry Diagnostic software get "Fault(2.27)-7.870 Series fault!Please contact the User Help Desk" error when they try to connect to Benz cars to perform diagnostics.So here car-auto-repair.com show you guide on how to solve this error.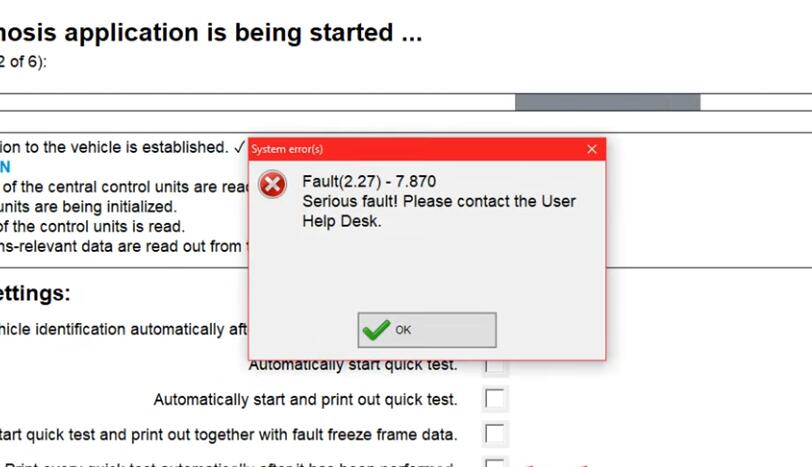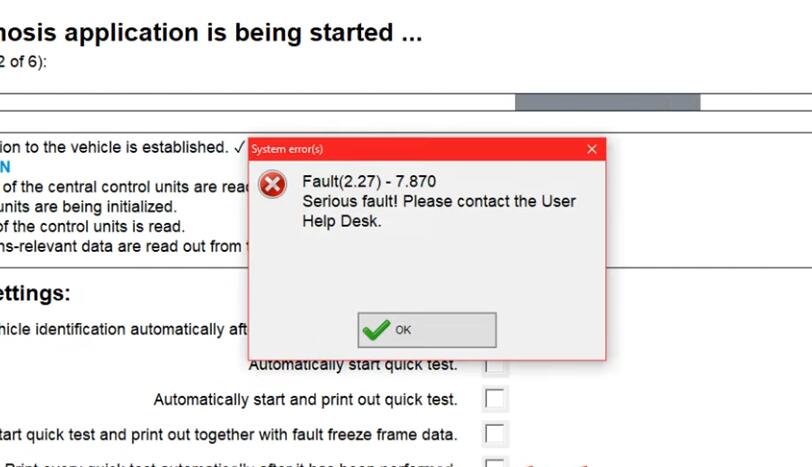 Related Contents:
Benz Xentry OpenShell.XDOS 2023 Free Download
How to Install Benz Xentry 06.2023 Diagnostic Software
Procedures:
For this error you need replace blacklist files for you Benz Xentry Diagnostic software.
Please download llist files here
After extracting,then copy it to below folder to replace
C:\Program Files(x86)\Mercedes-Benz\Xentry\llist folder
After replacement,Benz Xentry software will work correctly.
Visited 48 times, 1 visit(s) today