Here is an instruction show you guide on how to use MPDr diagnostic software to do air bleeding from the diesel exhaust fluid defrosting piping for Hitachi ZX890-LCR excavators.
The DEF defrosting piping is equipped along with the DEF piping in order to prevent DEF from freezing. After performing the following procedures, bleed air from the DEF defrosting piping and fillthe DEF defrosting piping with coolant.
Related Contents:
Hitachi MPDr v2.56 v2.25 Diagnostic Software Free Download
Hitachi Excavator ZX-7 Service Repair Workshop Manual 2021
Hitachi Dr.ZX Excavator Diagnostic Tool Cable
When the DEF supply module, DEF sensor unit, coolant control valve, or coolant hose has been replaced
When coolant has been drained
Procedure
Turn ON the key switch with stopping the engine.
Start MPDr. Select the [E] Air Bleeding from the DEF/AdBlue Defrosting Piping (1).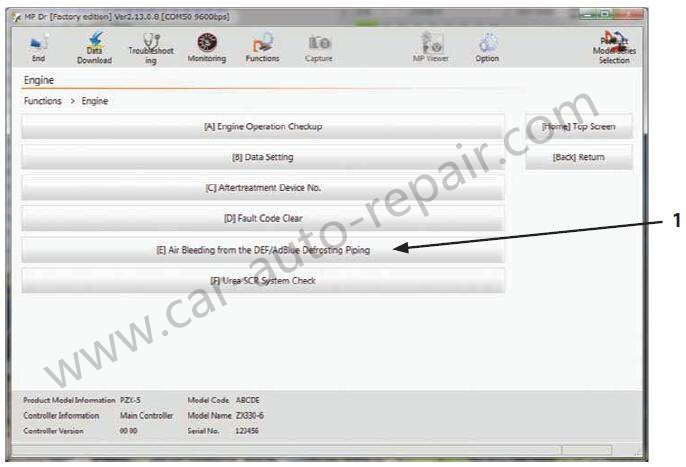 Push the START (2) button.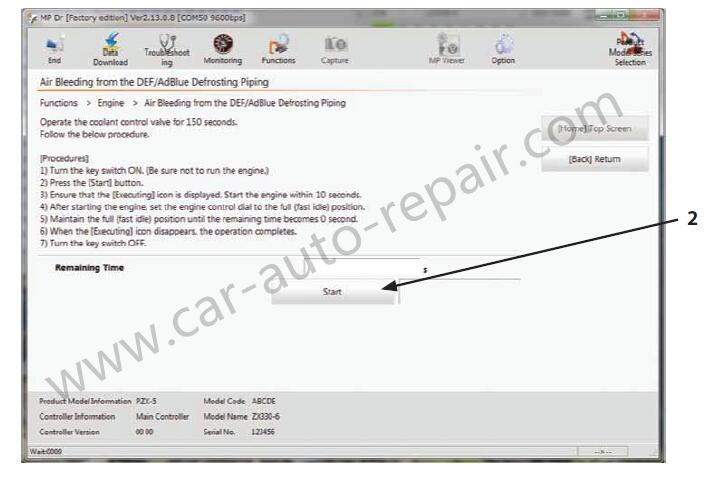 Ensure that the Executing icon (3) is displayed. Start the engine within 10 seconds.
After starting the engine, set the engine control dial to the fast idle position.
When the Executing icon (3) disappears after 150 seconds have passed, the operation is completed.
Turn OFF the key switch.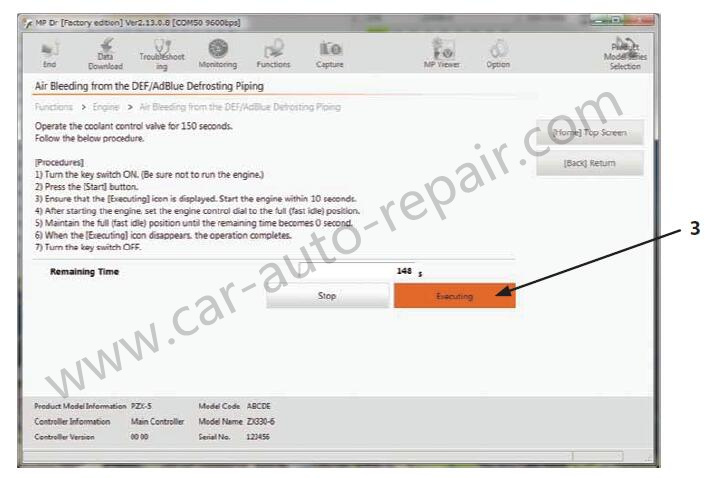 More repair cases for Hitachi excavator,please refer to:Hitachi Excavator Trouble Repair.
(Visited 2 times, 1 visits today)