This is the 100% work version tested,it can work well.
Support Windows7,Windows 8 and Windows 10.
After payment,you will get the download link on the payment page,if you can not get download link,please contact us ([email protected]).
Note:Make sure your interface cable support K-line and your vehicle is VDO cluster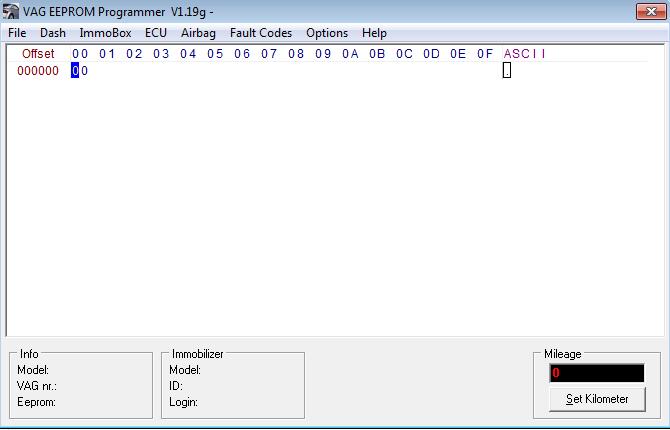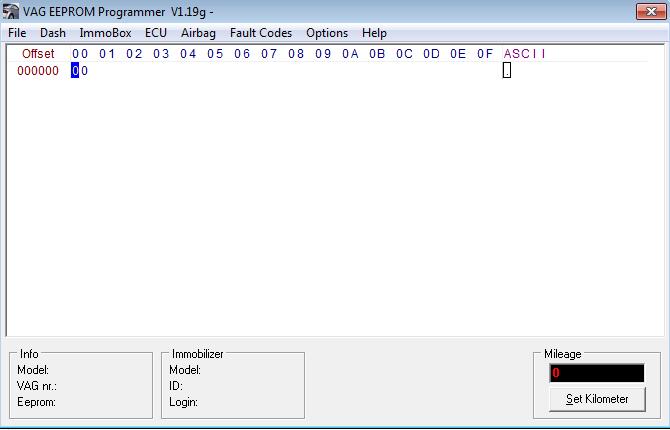 How to use VAG EEPROM Programmer V1.19g?
Open .bin file. Write EEprom (Encrypted). Hopefully this clears the error and you can continue.
Set Newmode. In this mode, you can read SKC if you Read EEprom (Decrypted).
Convert current mileage into kilometers. Enter in lower right box.
Set Kilometer.
Set Back to Adapted Again.
Go through VCDS to adapt. SKC for new cluster is 01412.
(Visited 775 times, 1 visits today)