What is Variable Valve Timing?
Variable Valve Timing (VVT) is a product designed to enhance output performance,gas emission,and fuel efficiency by optimally controlling the timing of engine intake and exhaust valve opening and closing according to running conditions.
The old type of fixed valve timing was not designed to match valve opening and closing timing to running conditions.This sacrificed performance in one way or another when driving.Variable Valve Timing arose against that background.
VVT is mounted on the end of a camshaft to freely control valve opening and closing timing.VVT plays a major role in enhancing engine output characteristics,cleaning exhaust gas,and improving fuel efficiency.The conventional type of air intake VVT only changed the valve timing from the initial locked position suited for engine startup to allowing quick valve opening and closing.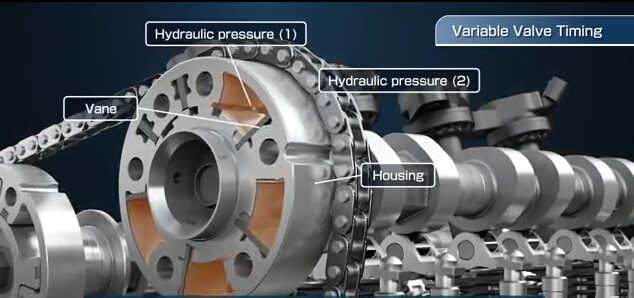 Then came a VVT with an intermediate lock mechanism that expanded the timing control range to a region that significantly delayed valve opening and closing timing,and enabled both faster and slower opening and closing from the initial locked phase.Significantly delaying the valve closing timing realizes the "miller cycler".This makes a great contribution to fuel efficiency.
VVT significantly delays intake valve closing so that it closes while the piston is moving upward after it has reached the lower limit.The compression process becomes shorter than before by blowing intake mixture back to the intake port.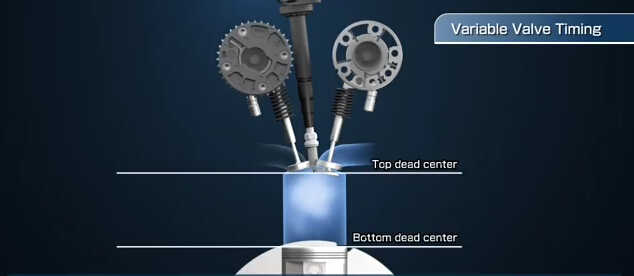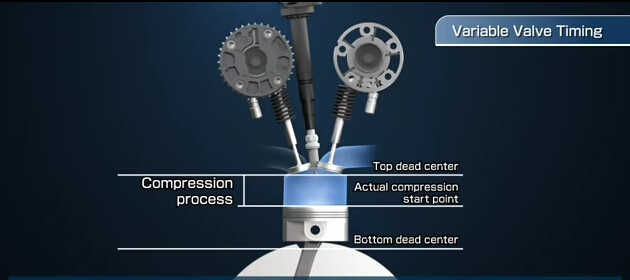 The "Miller cycle" features a longer expansion process than compression process.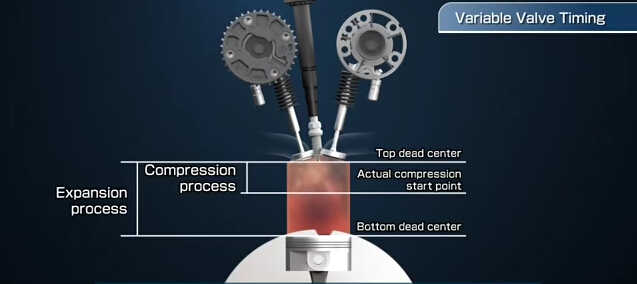 By adding a second lock mechanism for locking valve opening and closing at the latest timing to the intermediate lock mechanism that locks the valve timing at engine startup,a VVT with multi-lock mechanism allows for "decompression startup" that can significantly reduce vibrations when restarting the engine of a hybrid vehicle,etc.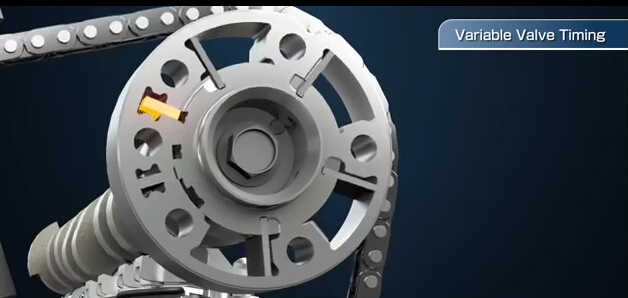 Here is a Variable Valve Timing Video:
(Visited 199 times, 1 visits today)