This article show a guide on how to use Volvo PTT to do parameter programming for Mack I II III.And if you want to get more project about Volvo projects,please check here:Volvo PTT Test Cases.
What You Need?
2022 Volvo PTT Premium Tech Tool PTT 2.8.150 & 2.7.116 & 2.6 All Version Free Download
How to Install Volvo Premium Tech Tool PTT Software
Procedures:
Connect Volvo PTT interface to vehicle and run Volvo PTT software and login in with your user ID and password.
Select "Manual Selection"

Select "Mack Trucks","V-MAC…","MACK" in the company section,then click "OK" to continue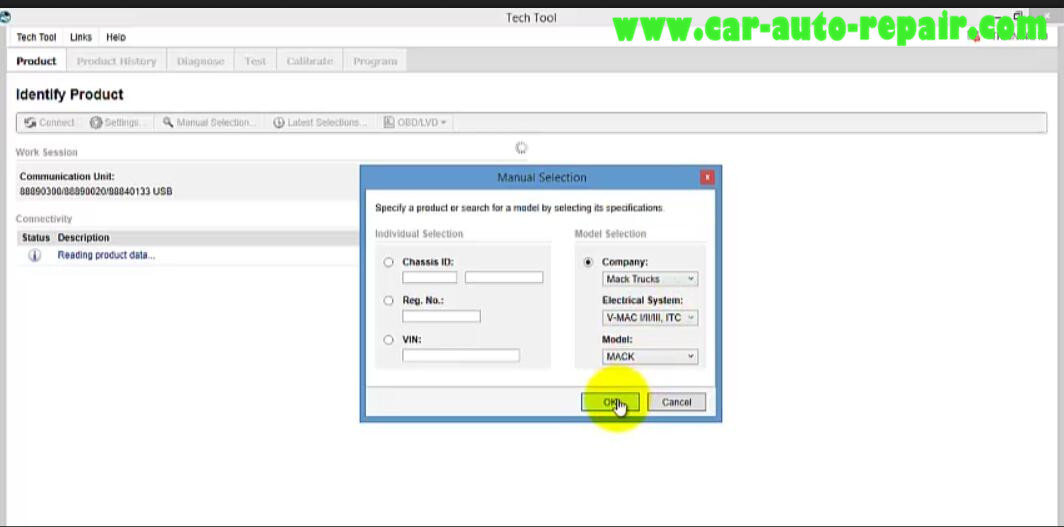 Enter a work order number or select a recently used work order number in the list,here enter a work order number "test 2" and click "Start Work" to continue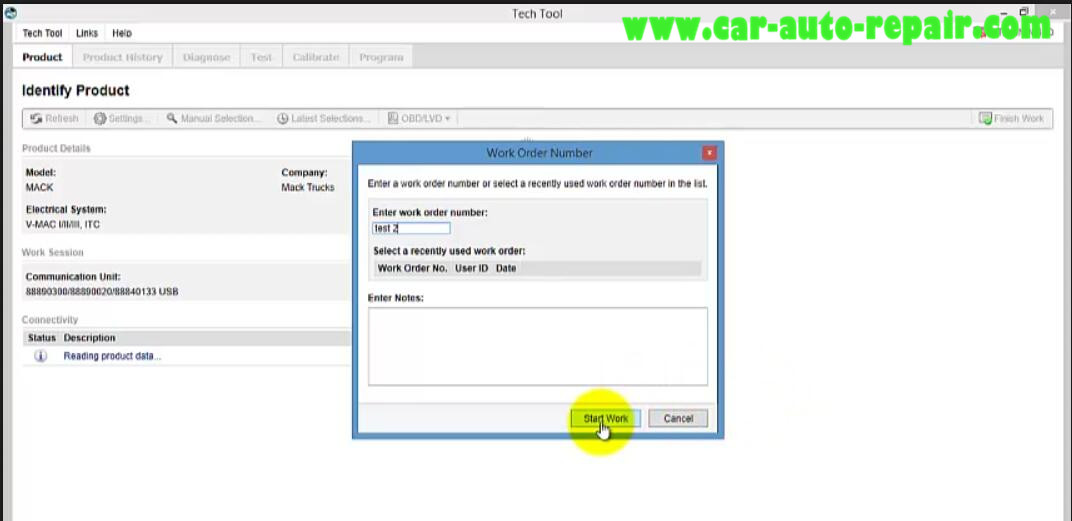 Then select "Program"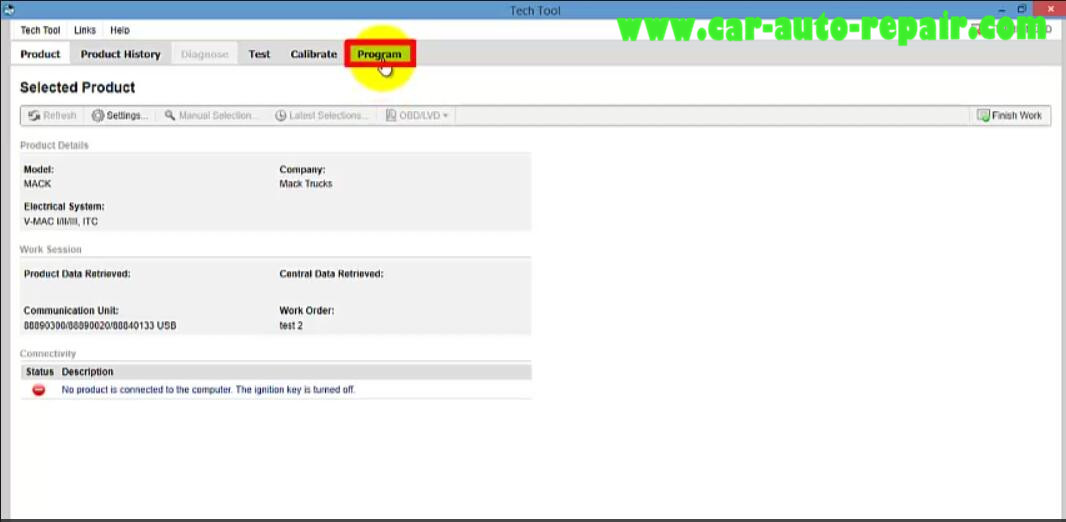 If it prompt you with "Security Warming " massage,please check the box "I accept the risk and want to run this …." then click "Run" to continue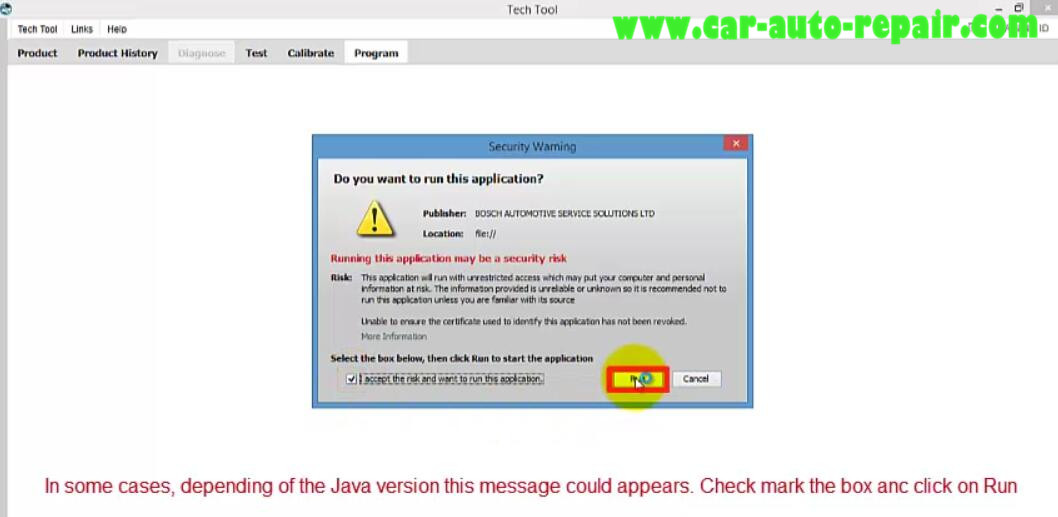 When Volvo PTT finish preparation checking,you will get below window
Select "Service and maintaining"–>"Parameter Programming",then click "Start" button to process.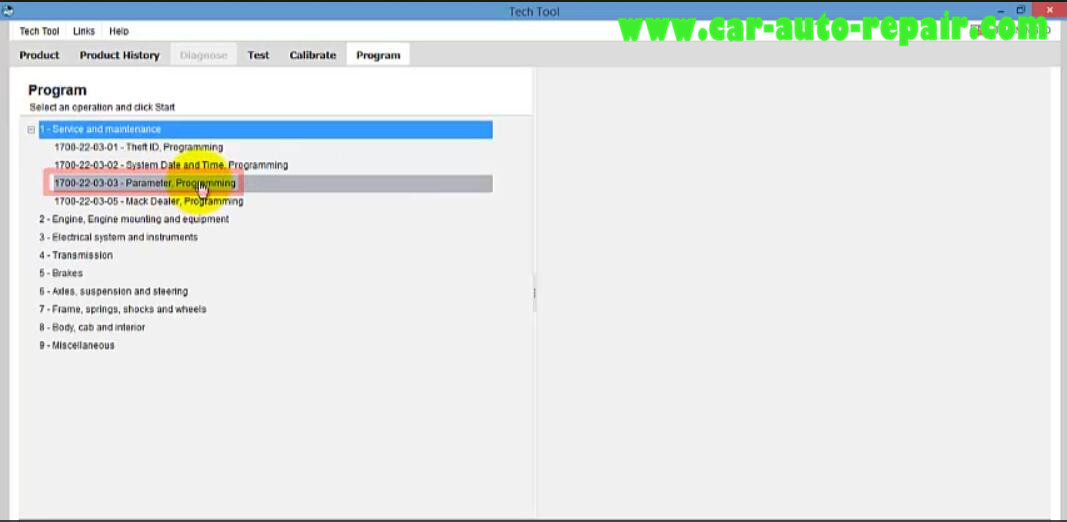 Warming massage,click "Start" to continue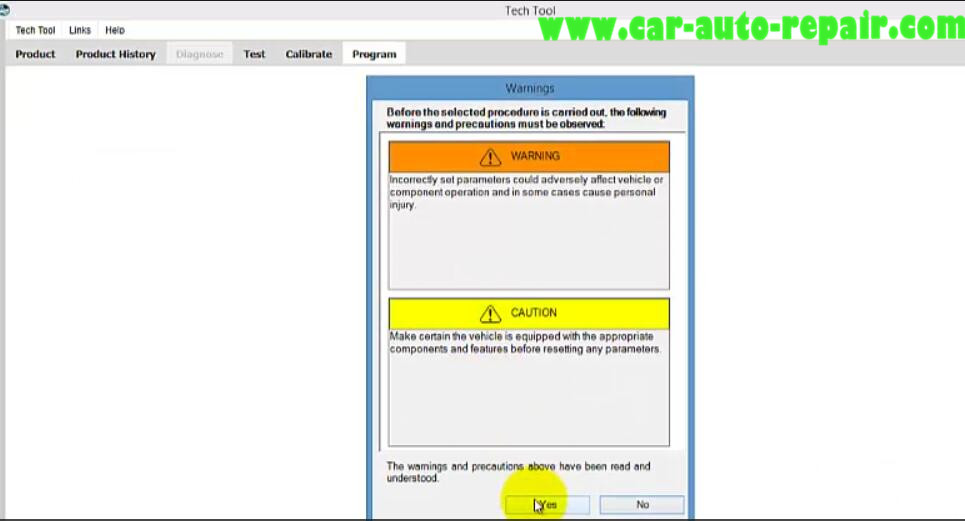 Then click the "Start" button on the toolbar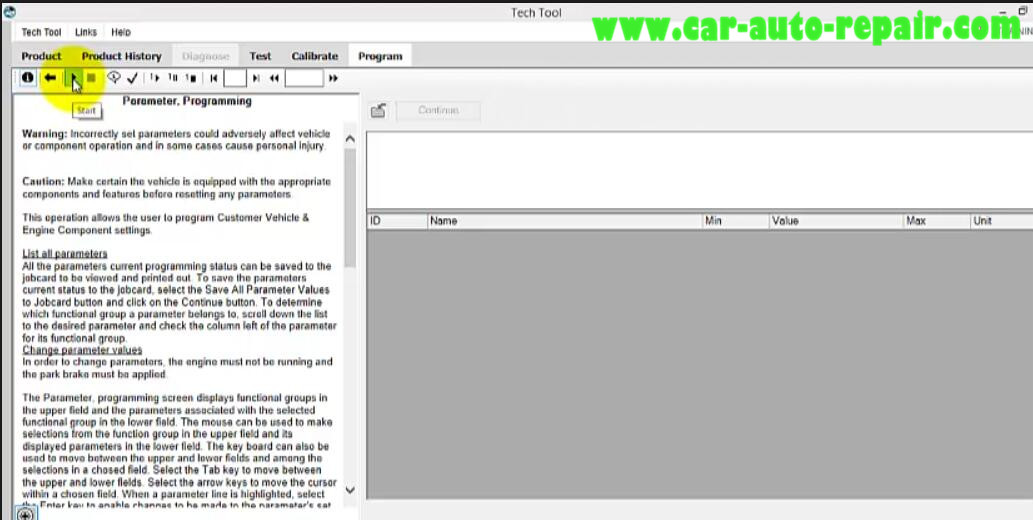 If it will prompt you that the parking brake must be applied,check it and continue.
Now Volvo PTT will reading data from the control unit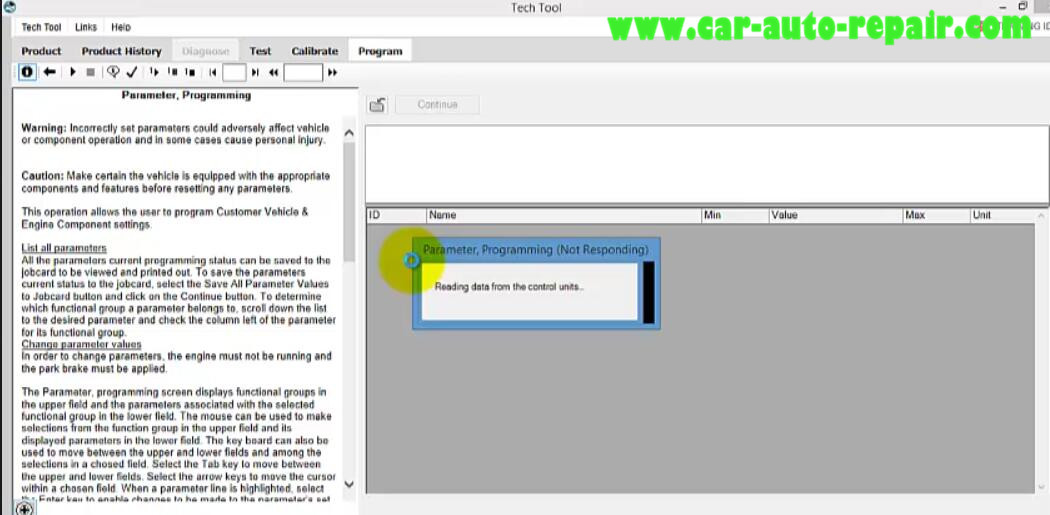 Now you can click control unit to view the parameter values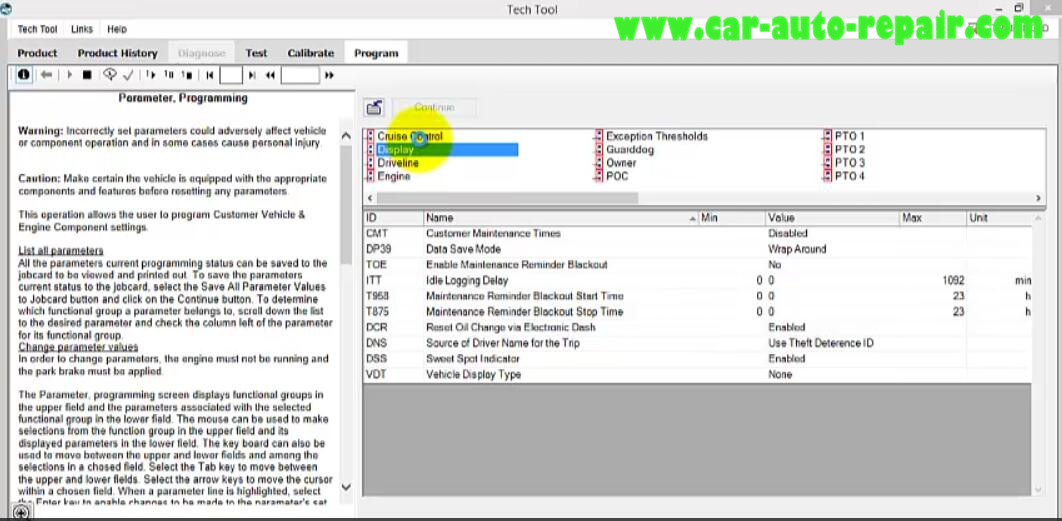 Select value you want to change,and input a new value.
Here change "Cruse Max Vehicle Speed" of Cruise Control unit,from 65 to 63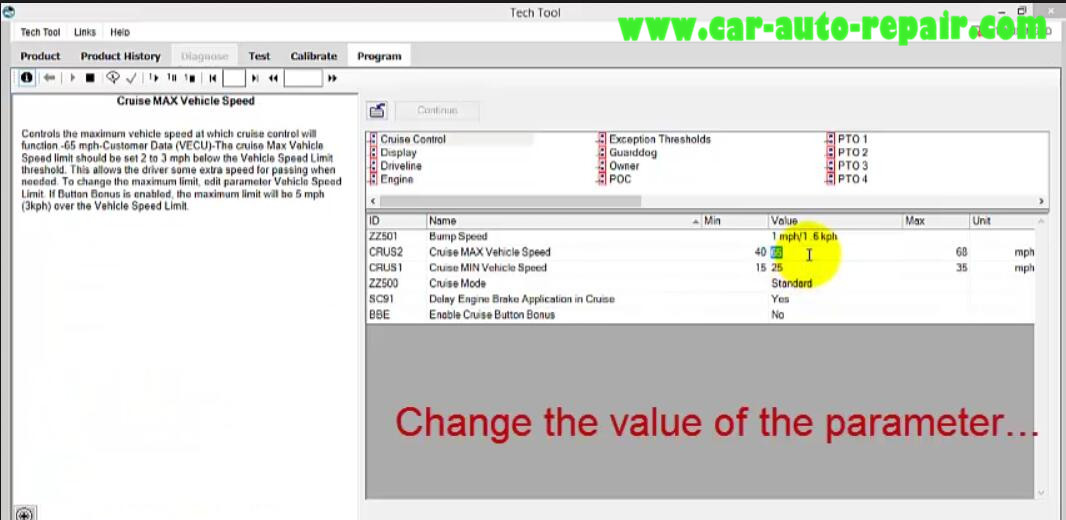 Click "Continue"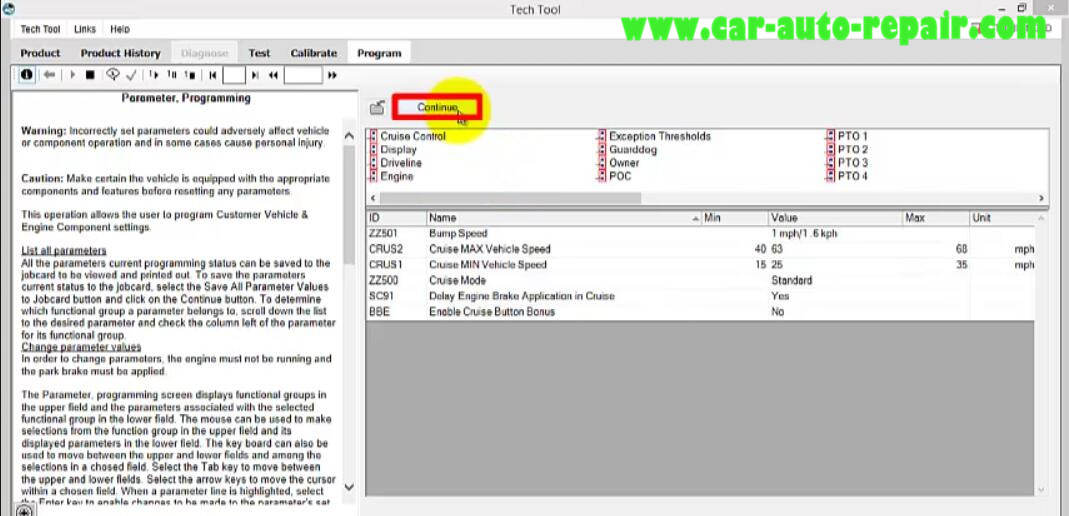 And then click "Program"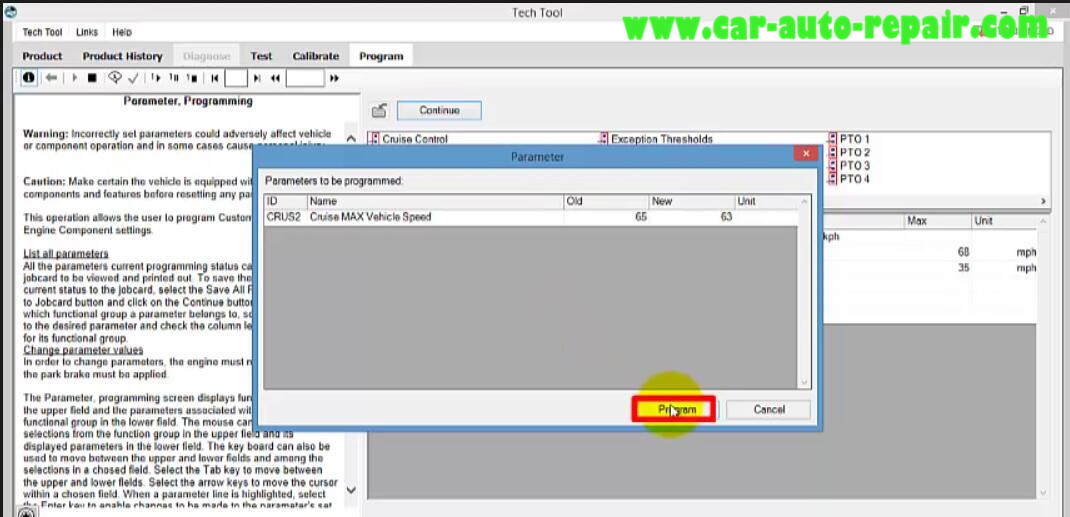 Finally,you need to input vehicle ECU password to continue parameters programming.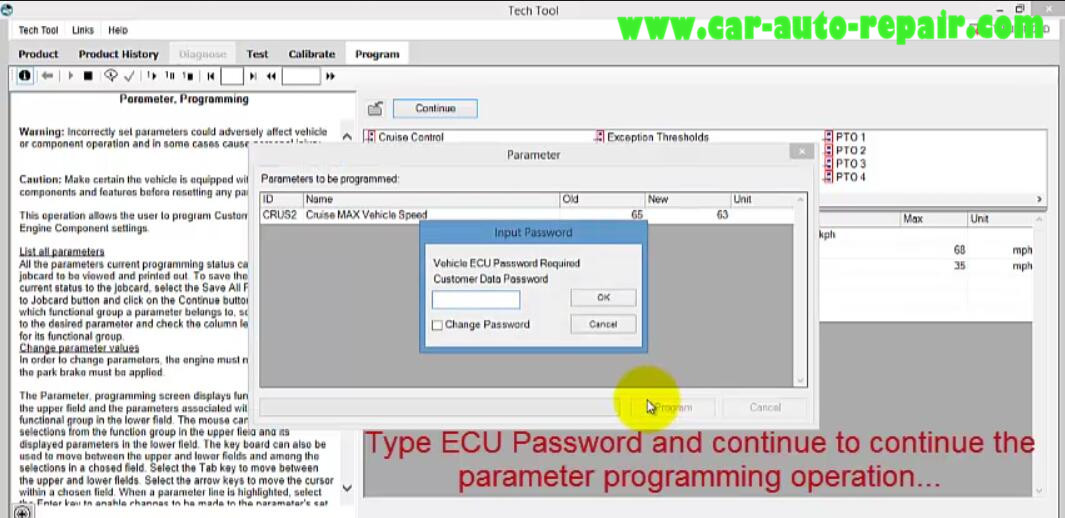 Done!
(Visited 107 times, 1 visits today)