This guide show you how to use Launch X431 ADAS Pro Plus to repair Toyota "Blind Spot Monitor malfunction",it always prompt you with DTC:C1ABC and C1ABB trouble code.More test report about Launch X431 please check:Launch X431 Test Report
Preparations:
Procedures:
Connect Launch X431 PAD V to Toyota Alphard,then select "Toyoata"à"16PIN DLC (Japan)"
After vehicle identification,it will scan system and show you trouble code information
C1ABB:Master Module Beam Axis Inspection Incomplete
C1ABC:Slave Module Beam Axis Inspection Incomplete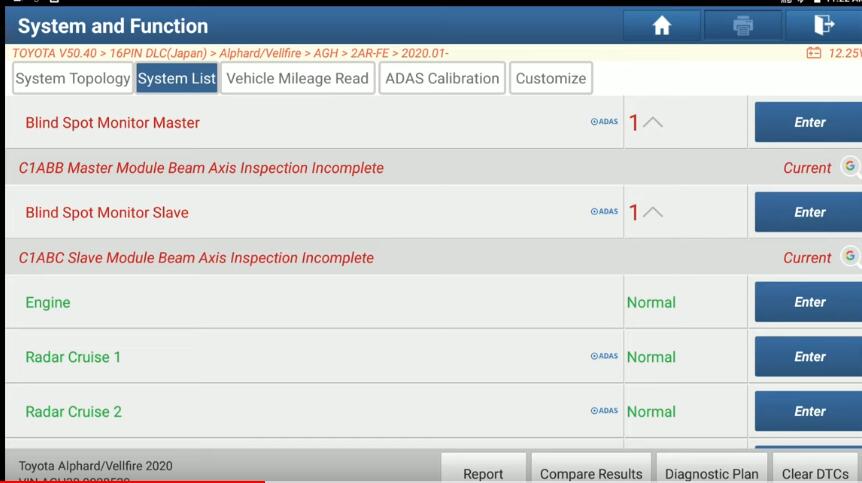 Select "BSM Slave Beam Axis Display"
This function is used to adjust Blind Spot Monitor Slave Beam Axis after moving to adjustment mode.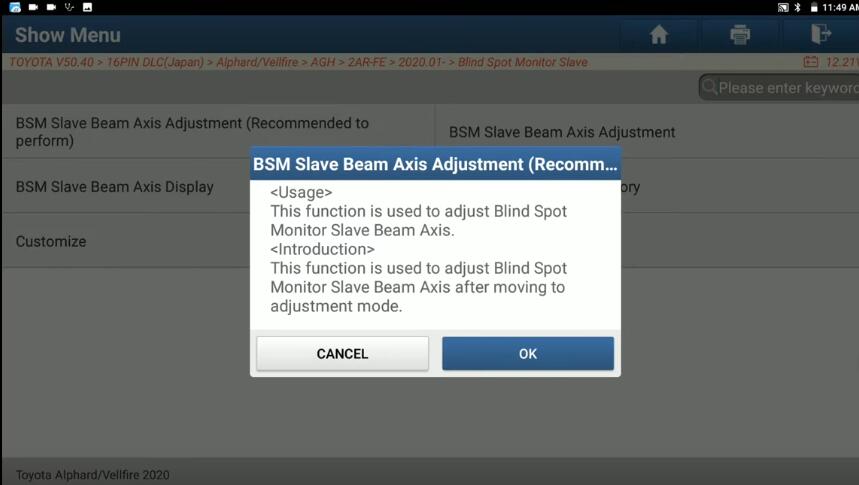 Please set up the reflector according to the position in the Repair manual.
Confirm the following conditions.
–IG is ON
–BSM main SW is ON
Press OK to move to adjustment mode.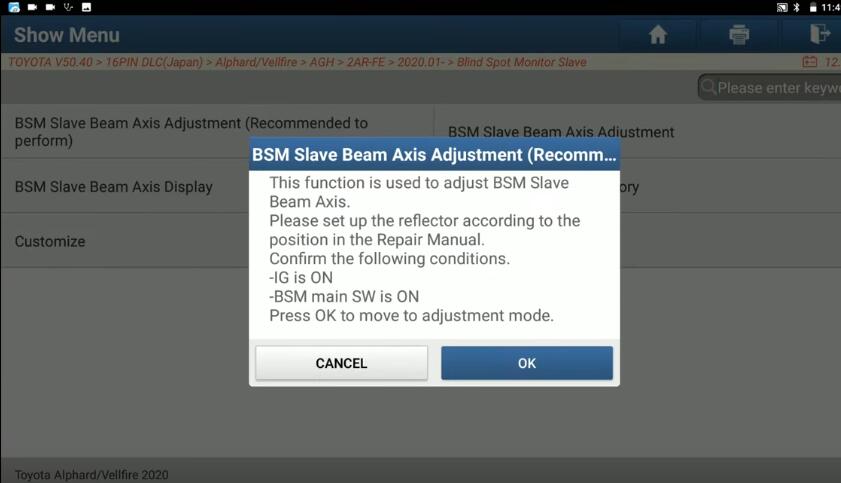 Park the vehicle on a level surface,make sure that there are no metal objects around the vehicle or on the ground.
Do not place any objects other than the reflector (such as a large metallic object) in the inspection area or allow people to enter.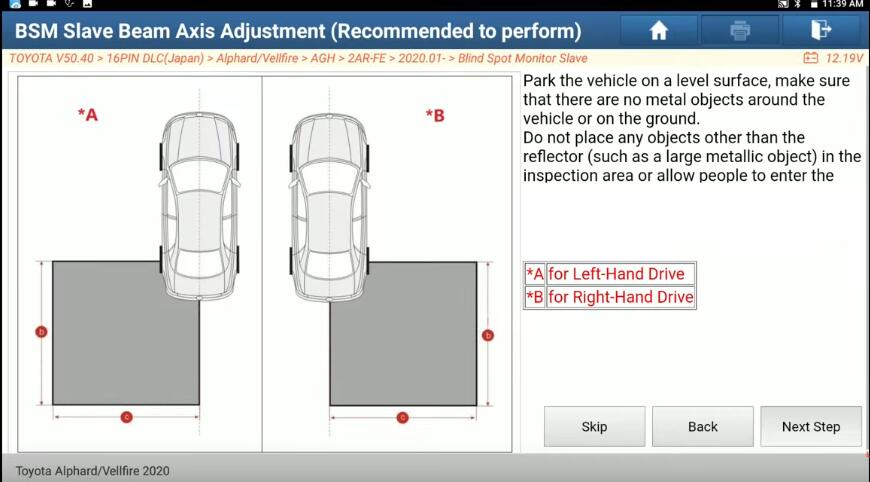 Calibration Setup:
1.Place the ADAS calibration tool centered in front of the radar sensor.
2.Adjust the reflector (LAC05-03) so that the center of reflector (LAC05-03) is the same height as the millimeter wave radar sensor assembly.
3.Make sure to align the center of reflector (LAC05-03) with the millimeter wave radar sensor
4.The Distance between the radar reflector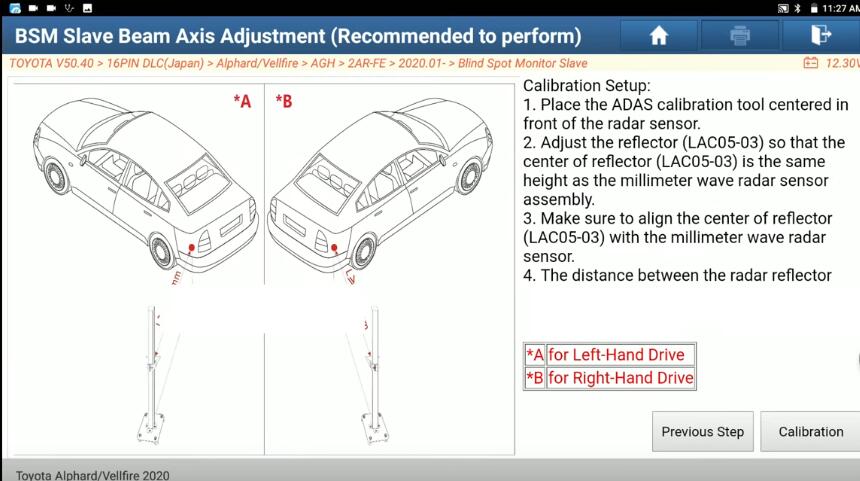 Press "Calibration"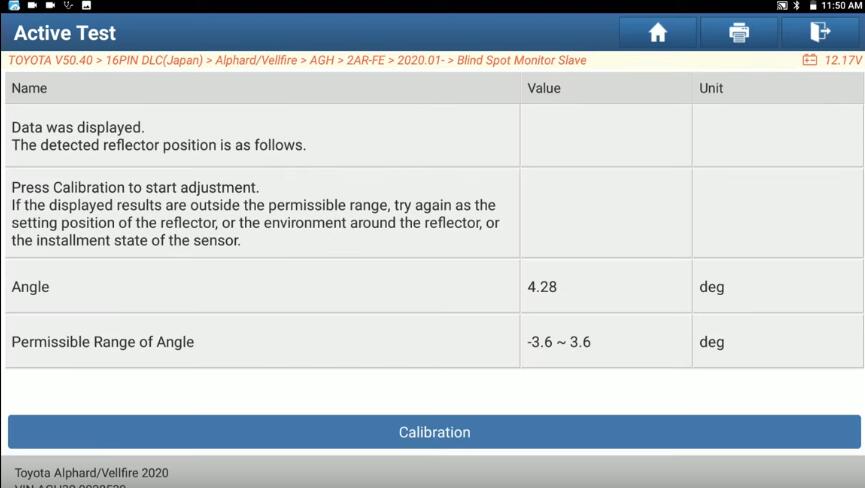 Now BSM Slave Beam Axis Adjustment is complete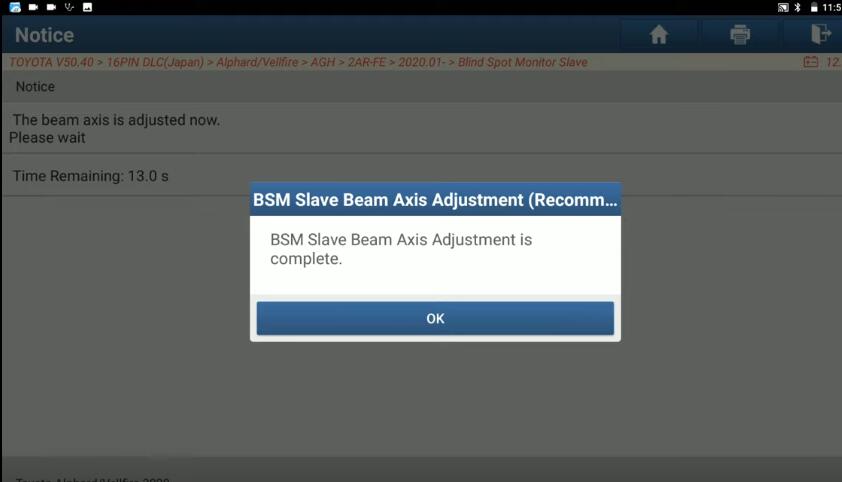 And pls go to perform road test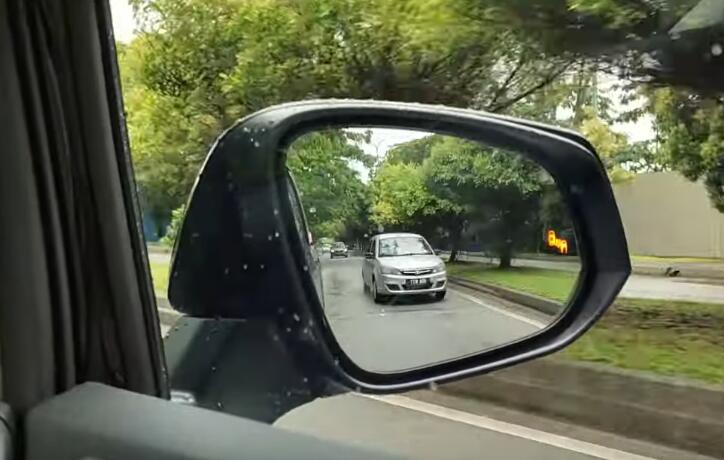 More topic about Toyota,please refer to:Toyota Trouble
(Visited 123 times, 8 visits today)