This article focus on the purpose of Subaru Forester 2013 all key lost programming.The method is similar as Toyota smart key immobilizer system,and we can use for reference which come form the experience of the Toyota all key lost programming.But it is skillful to modify the initialized data,and if you do wrong procedures,it can not work.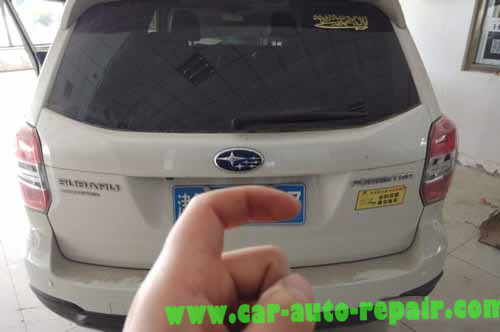 Subaru Smart Key All Key Lost Programming Methods:
Method 1:
Remove the smart system box,use AD900 and AD Toyota specialized keys to write-start.It is not need to program for your cars,but you must use AD Toyota specialized keys.
Method 2:
Remove smart system box,immobilizer system box(or steering column lock) to write-initialize,then use the device to program keys for your car.
Here I will share the method 2.Subaru Forester 2013 equipped with 5290 smart card,and this vehicle model is not equipped with the immobilizer system box.We need to remove the smart system box and steering column lock and perform write-initialize to learn key.
Subaru Forester 2013 All Key Lost Programming Procedures:
Step 1:Steering Column Lock Initializing
Locate the steering column lock under steering wheel,then remove it.Disassemble the PCB and remove the 93C46 chip from it.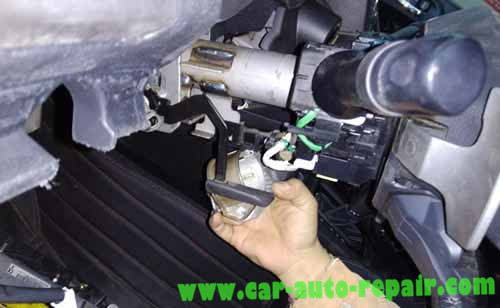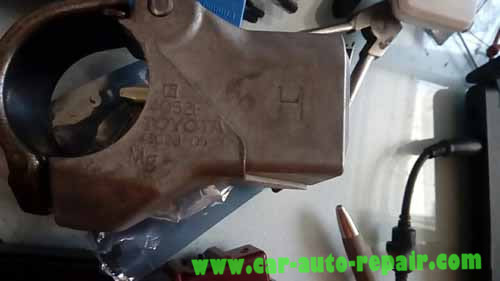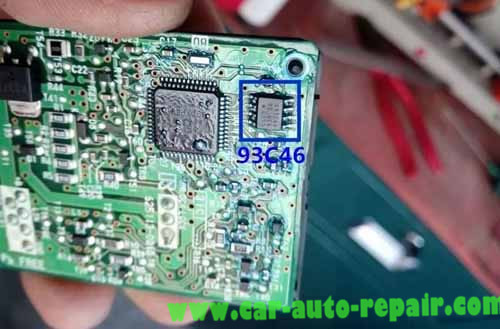 Use the programmer to read data file out from 93C46 chip,the data file show as below:

Remain unchanged the digits marked with red underline,and modify all of other to "F".After data modifying,write it back to 93C46 chip.
Note:Five sets "9FB4" on line 060 and line 070 is sync byte,if you change them,your work will get trouble
If you need 93C46 or 93C86 initialized bin file,please contact car-auto-repair.com webmaster.
Step 2:Smart System Box Initializing
The smart system box is located behind fuse box(under the A column).Remove it and take off the cover.Disassemble the 8 pins 93C86 chip on the PCB.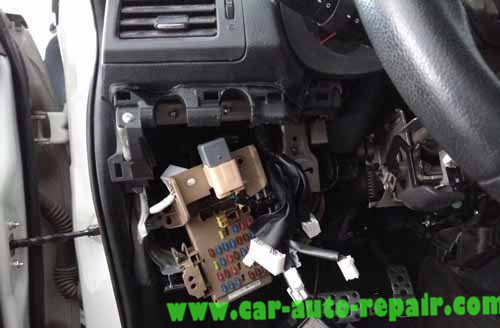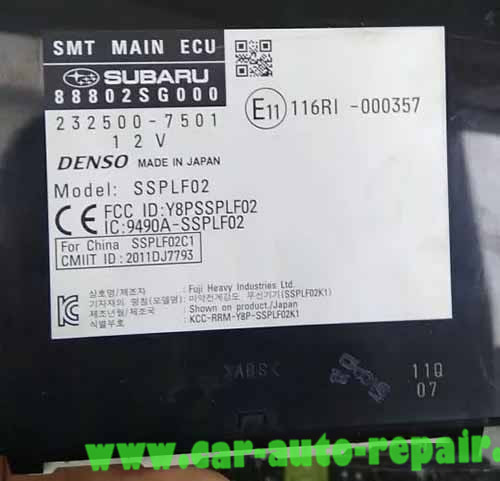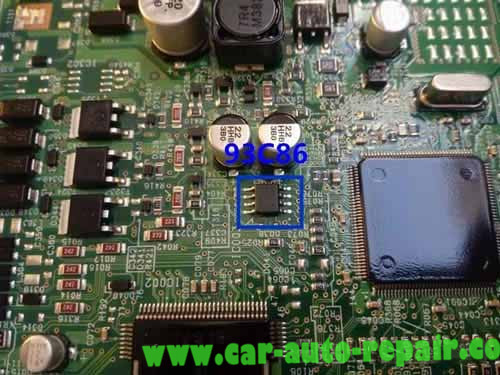 Weld the 93C86 chip on programmer to read out data to modify.Read How to Program Toyota HIACE Smart Key All key Lost to get the 93C86 data modification method.After data file modification completing,rewrite it back to 93C86 chip and restore all you disassembled before.If you do right,the dashboard will light on.
Step 3:Adding Keys
Perform this procedure by Lonsdor K518,X300 DP,I80… Connect device to OBD port,enter Subaru immobilizer system to add keys directly.After progrmming,it is not need synchronize keys,them work correctly and remote function work also.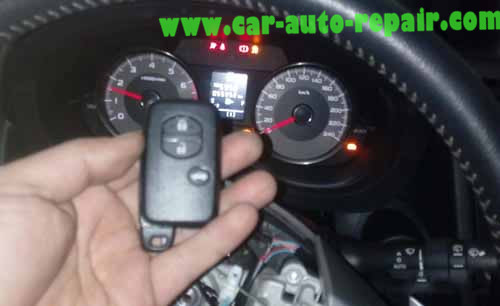 (Visited 147 times, 1 visits today)