This instruction show you guide on how to flash radio frequency hub module (RFHM) enhancement for RAM pickup.It involves updating the RFHM software.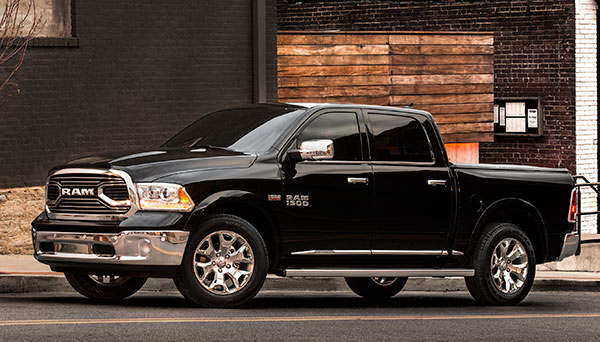 MODELS:
2016 (DS) RAM 1500 Pickup
2016 (DJ) RAM 2500 Pickup
2016 (D2) RAM 3500 Pickup
2016 (DD) RAM 3500 Cab Chassis
2016 (DF) RAM 3500 10K LB Cab Chassis
2016 (DP) RAM 4500/5500 Cab Chassis
2016 (DX) RAM 1500 Pickup
NOTE: This bulletin applies to vehicles within the following markets/countries:NAFTA, LATAM, and EMEA.
NOTE: This bulletin applies to vehicles built on or before April 06, 2016 (MDH 0406XX) and equipped with one of the following Sales Codes:
(GXD) Remote Proximity Keyless Entry.
(GXM) Remote Keyless Entry With All Secure.
(GX4) Keyless Go.
SYMPTOM/CONDITION:
Customers may describe the instrument cluster is illuminating by itself after the ignition has
been off for an extended period of time (10 minutes or more).
DIAGNOSIS:
Using a Scan Tool (wiTECH) with the appropriate Diagnostic Procedures available in TechCONNECT, verify the RFHM system is functioning as designed. If DTCs or symptom conditions, other than the ones listed above are present, record the issues on the repair order and repair as necessary before proceeding further with this bulletin.
If the customer describes the symptom/condition listed, perform the Repair Procedure.
REPAIR PROCEDURE:
NOTE:Install a battery charger to ensure battery voltage does not drop below 13.2 volts. Do not allow the charging voltage to climb above 13.5 volts during the flash process.
NOTE: If this flash process is interrupted/aborted, the flash should be restarted.
1.Using wiTECH, check for any codes setting in the RFHM and record them on the repair order. If necessary, perform a vehicle scan report and save it for your records.
2.Check the RFHM software version.
a.Is the software at latest release level?
b.YES >>> This bulletin does not apply.
c.NO >>> Proceed to Step #3.
3.Reprogram the RFHM with the latest software. Detailed instructions for flashing control modules using the wiTECH Diagnostic Application are available by selecting the application's "HELP" tab.
4.Clear any DTCs that may have been set in any module due to reprogramming. The wiTECH application will automatically present all DTCs after the flash and allow them to be cleared.
(Visited 373 times, 1 visits today)