It is well known to auto locksmith that programming VW Audi 5th  immobilizer all key lost is a technical challenge.For educational purpose,this article share guide on how to program key for VW Touareg  3.0T 2013 which equips VW 5th  IMMO system.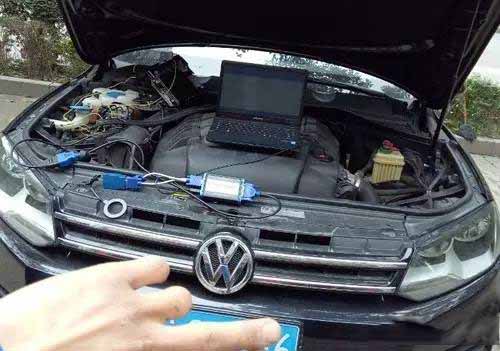 Vehicle info:VW Touareg 3.0T 2013 Diesel 5th IMMO.
Devices you need:
 FLY OBD Terminator key programmer.
Procedures of programming for VW 5th IMMO
Step 1:Read out P Flash data and D Flash data of BCM2,and read out ELV data.(Disassemble BCM2 and ELV to read CPU data by Orange5,and save data for next step. )
Step 2:Open OBD2 Terminator software on you pc,and select Audi A4/A5/Q5,load BCM data you read on step 1.Generate a dealer key and you need to rewrite data back to BCM2. The key generated can neither light dashboard on nor start engine.The step aims to write key ID into BCM2.
Step 3:Select Auti A6/A7/A8,load BCM2 data and ELV data to program dealer key generated in step 2.After programming,this key can light dashboard on,but still can not start engine.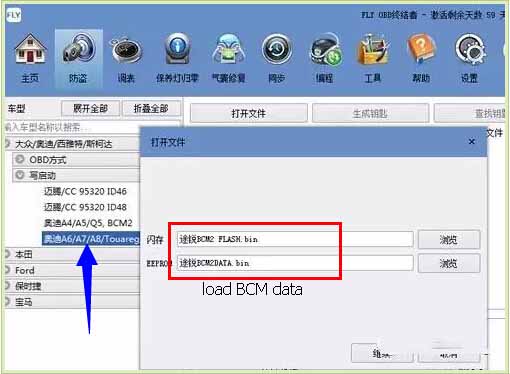 The purpose of step 3 is to write cipher into the new key.If you find dashboard can not light on with new key,it means you may operate incorrectly.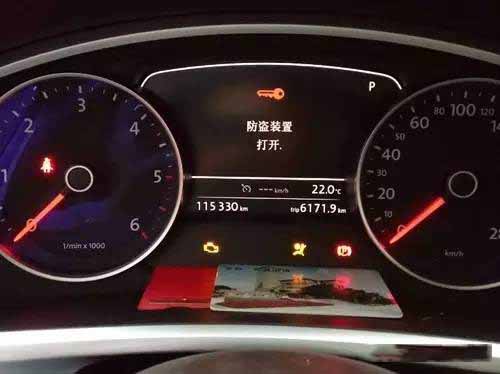 Step 4:Light on dashboard with new key you get in step 3.Connect OBD Terminator to Touareg CAN network(OBD 6th  pin-CAN H,14th pin-CAN L ) to collect CAN interior data,it will take about 3 mins.After finish,save the data.(If you need the CAN wiring diagram,pls contact FLY company engineer)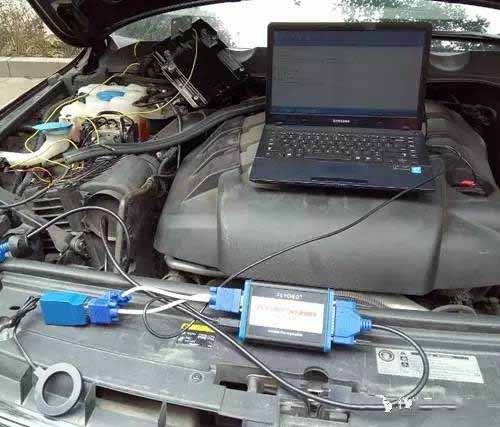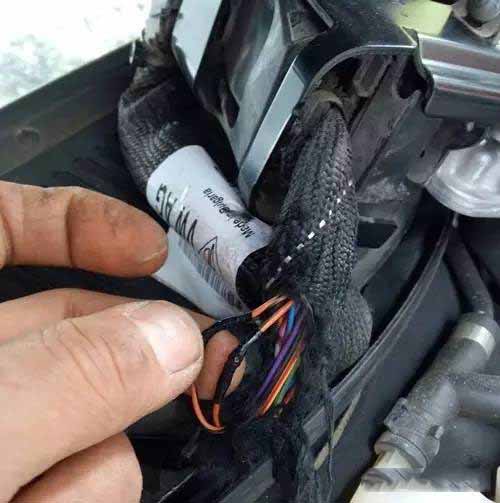 (Note:Only in step 4 you need to connect FLY OBD Terminator to Vehicle)
Step 5:Sent CAN interior data you save in step4 to FLY engineer.It will take FLY engineers one hour to decode the data,and then they will sent the ISK decode key back.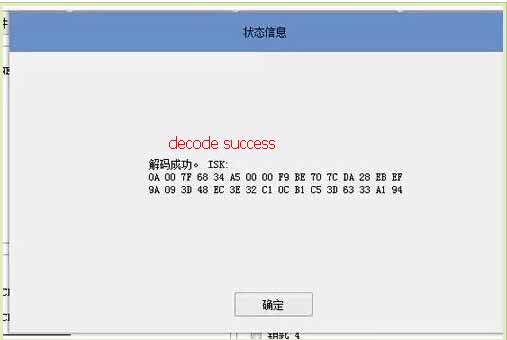 Step 6:Select Audi A6/A7/A8/Touareg on OBD Terminator software,load ISK decode data(receive form FLY engineer).Use the key program in step 3 to generate new dealer key.After finishing this step,it can start engine.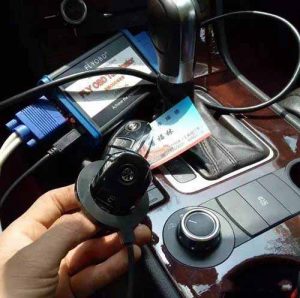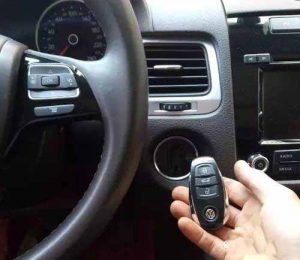 Let us sum up:
You need to finish 3 main procedures.
Write ID into BCM2
Write cipher into new key
Write ISK into new key
(Visited 117 times, 1 visits today)