This instruction show you guide on how to use iProg programmer to do odometer correction for Nissan Qashqai 2010 9S12XHZ256 via obd2.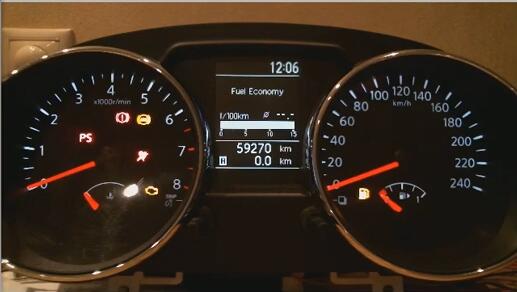 Related Contents:
Newest iProg Pro Plus iProg+ v87 v84 v82 Free Download
Procedures:
Connect iProg programmer to Nissan Qashqai 2010 OBD port
Then run iProg software,select "Nissan Qashqai 9S12XHZ256_OBD2.ipp"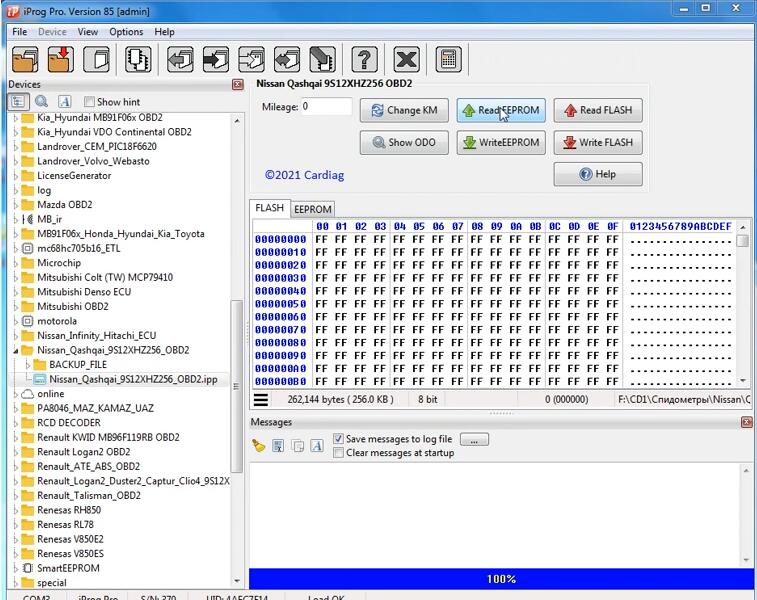 Click "Read EEPROM",then it will show you message "For read EEPROM need patch flash."
Press "Yes" for start patch flash or "No" for cancel.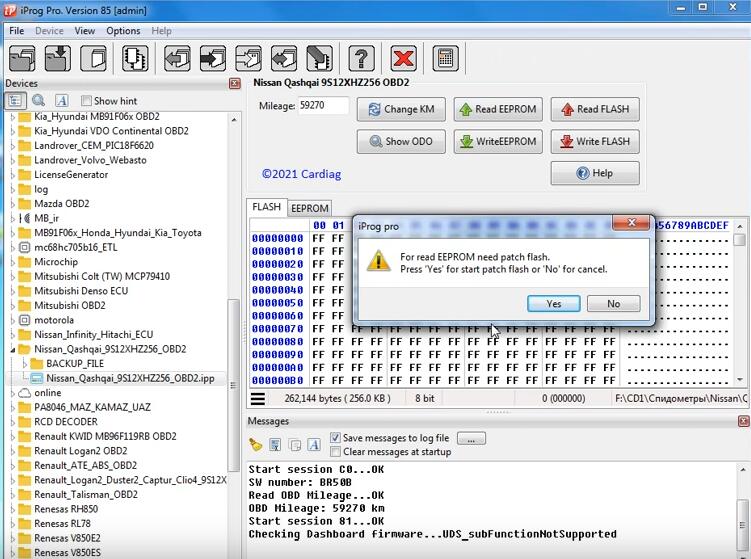 Wait reading flash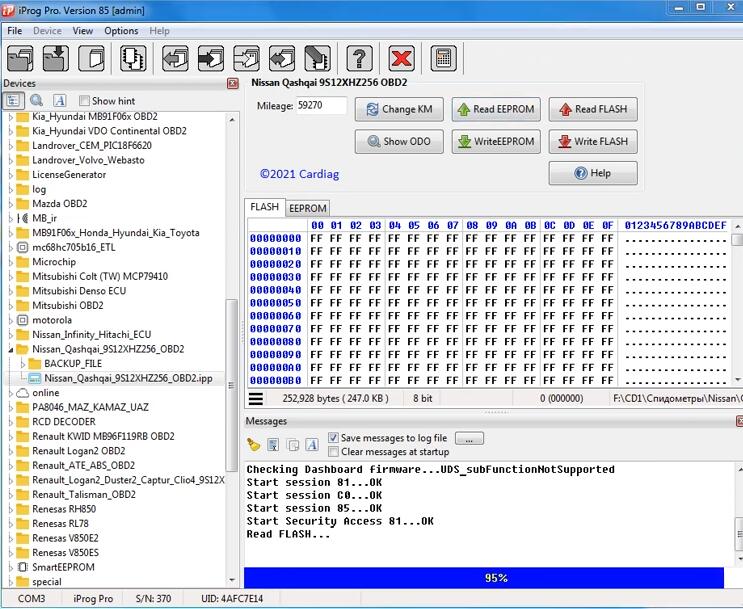 Read Flash finish,and it will save backup and wait processing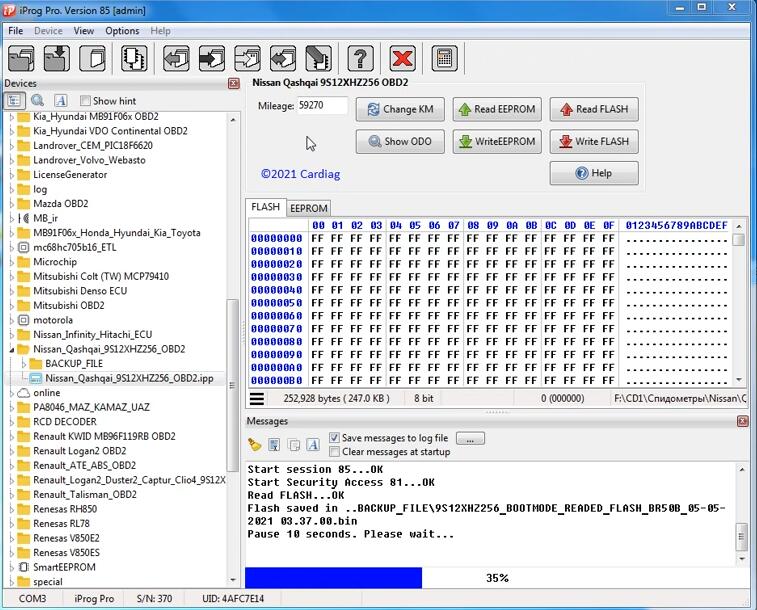 Erase flash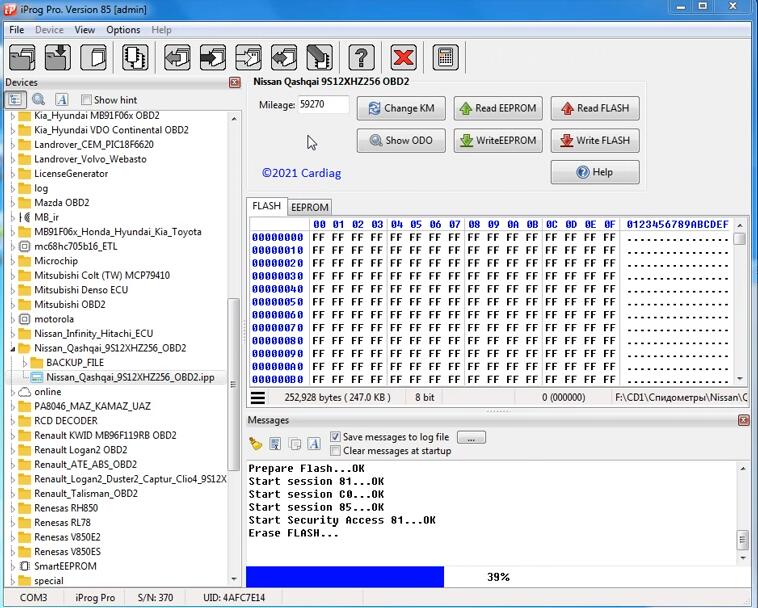 Write flash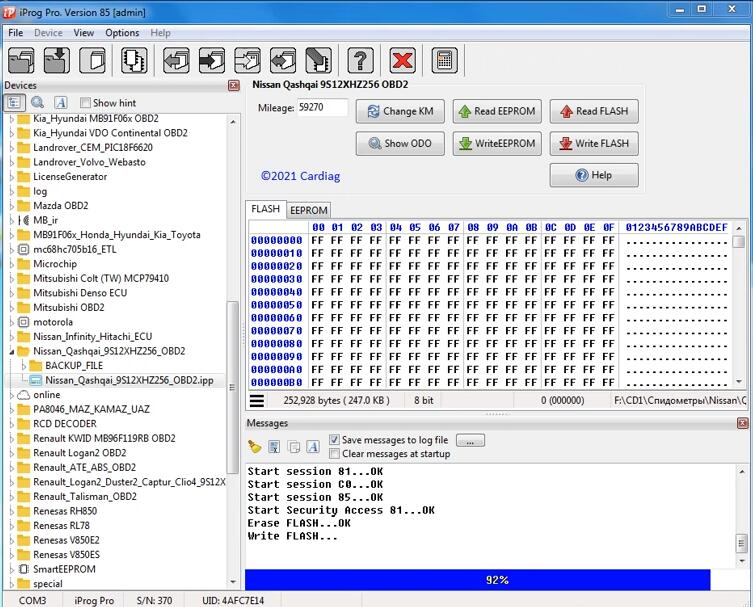 After reading processing finish,now here input new value in "Mileage"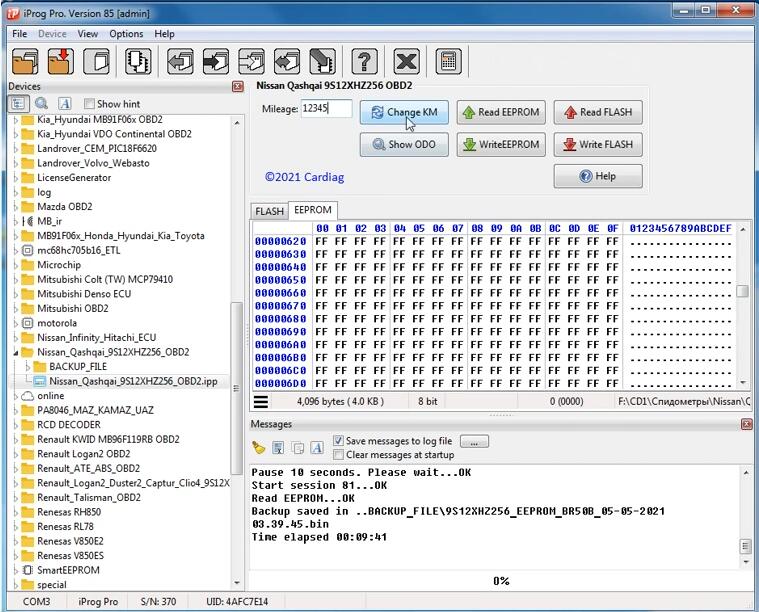 Then click "WriteEEPROM" and wait processing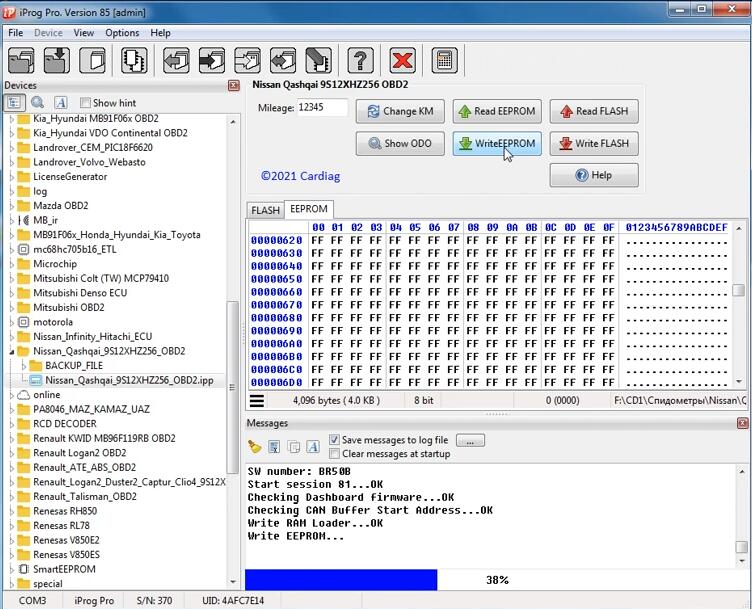 Write EEPROM ok show in message box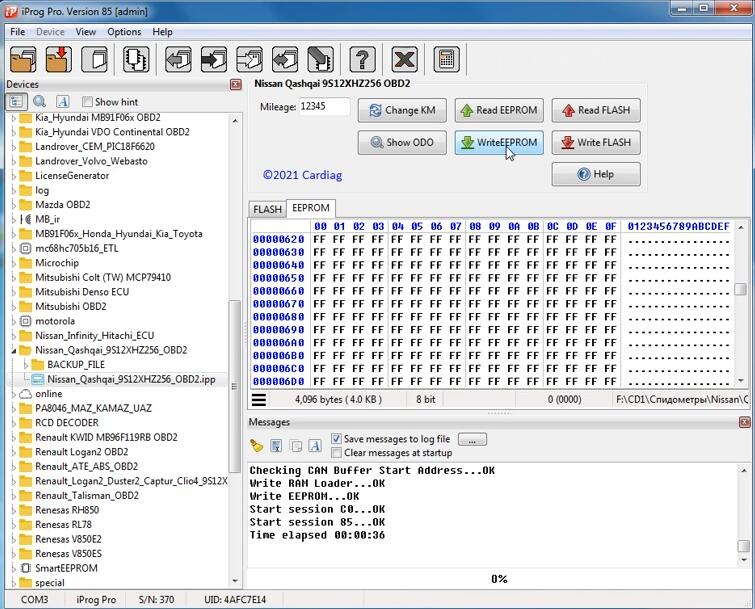 Now dashboard restart,new value show on mileage value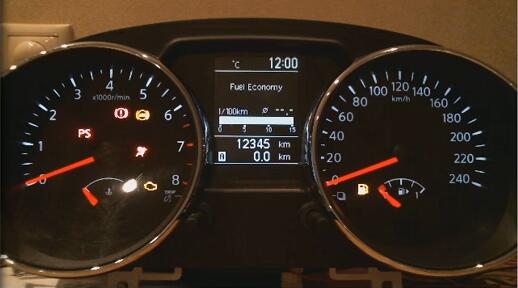 Done!
More topics for iProg,please refer to:iProg test feedback
(Visited 249 times, 2 visits today)