Here car-auto-repair.com share you the guide on how to use Nissan ASIST diagnostic software to do reprogramming for Nissan Sentra Airbag sensor unit.
Preparations:
How to Install Nissan ASIST Diagnostic System Software
CAUTION:
Connect the GR8 to the 12V battery and select ECM Power Supply Mode. If the vehicle battery voltage goes below 12.0V or above 15.5V during reprogramming, the Airbag Diagnostic Sensor Unit (ADSU) may be damaged.
Be sure to turn OFF all vehicle electrical loads. If a vehicle electrical load remains ON, the ADSU may be damaged.
Be sure to connect the AC Adapter. If the CONSULT PC battery voltage drops during reprogramming, the process will be interrupted and the ADSU may be damaged.
Procedures:
1.Make sure ASIST has been synchronized to the current date and all updates have been installed.
NOTE:The PC automatically gets applicable reprogramming software during ASIST synchronization.
2.Open the vehicle hood, connect GR8 and set to ECM Power Supply Mode.
3.Turn the ignition ON (engine OFF / not Ready).
4.Turn hazards ON.
5.Connect the CONSULT-III plus VI (C-III plus VI) to the vehicle.
6.Connect the VI to the CONSULT PC with a USB cable.
7.Start the CONSULT PC, open ASIST and then select "R1608 & R1609 ACU Reprogram" on ASIST under Specialty Tools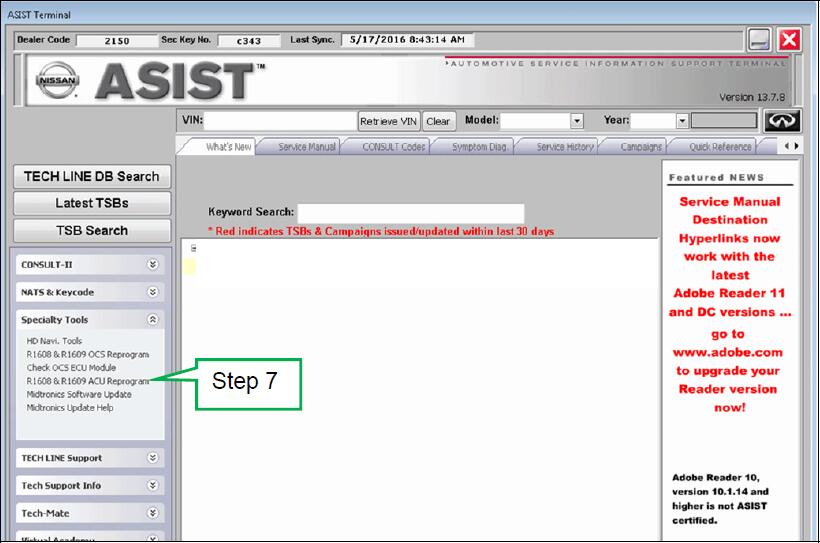 8.Read the on screen CAUTION statement before proceeding.
9.Select Accept.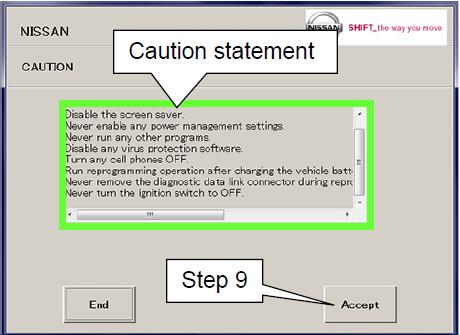 10.Select VI-2 from the drop down list and then Next.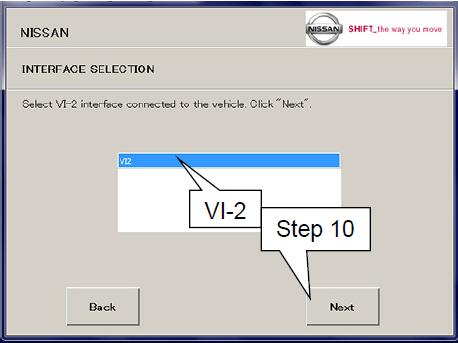 11.Select Reprogramming.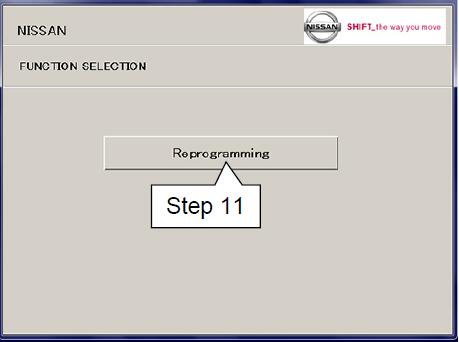 12.Select AIRBAG.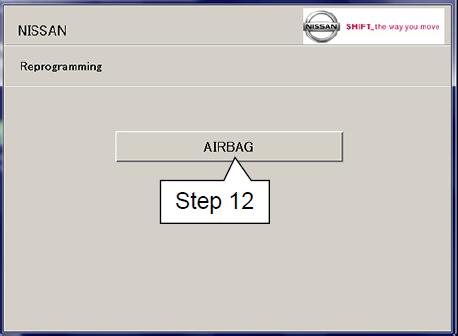 13.Is the screen in Figure 20 displayed?
NO: Proceed to step 14.
YES:
a.Select End and discontinue airbag reprogramming.
b.Proceed to OCS Control Unit Reprogram.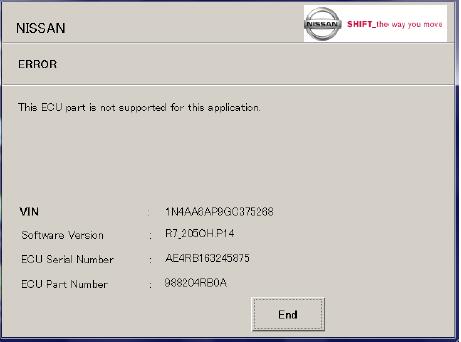 14.Confirm that the Battery Voltage is between 12.0V and 15.5V.
If the Battery Voltage is not between12.0V and 15.5V, resolve before proceeding.
15.Select Start.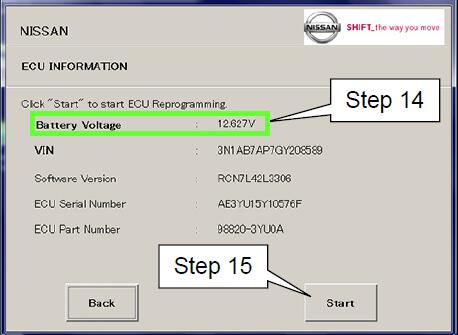 REPROGRAMMING PROGRESS screen will be displayed (Figure 22).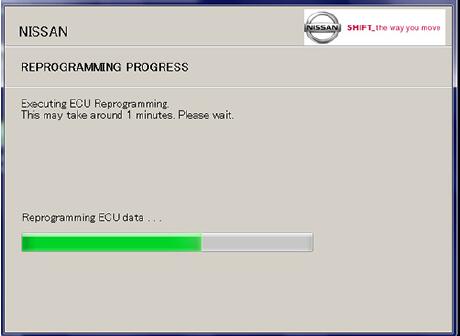 Reprogram will take approximately 3 minutes.
Once the reprogramming has finished the screen in Figure 23 will be displayed.
WARNING: Airbag control unit damage may occur if reprogramming is interrupted.
16.Confirm that the "Software Version(Before)" and "Software Version(After)" are different.
17.Select End.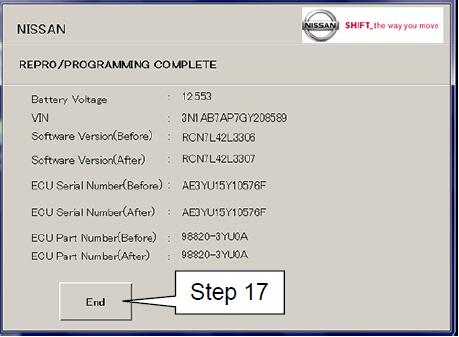 (Visited 93 times, 1 visits today)