What is Benz EIS?
Benz EIS is a short form of Electronic Ignition Switch which is great in theory,the hardware being the switch is like a small socket in the dash to insert your key into – only, it is not a traditional looking key. It is more like a plastic lego-brick with what looks like an infra-red panel at the face of it which is inserted into the EIS socket on the dash. The key has a sequential code to ensure the vehicle is not stolen.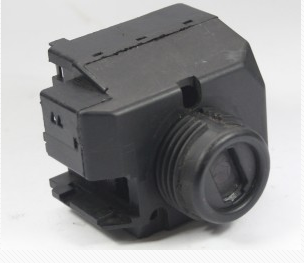 Mercedes Benz owner may face the problem that the key no longer turns in the ignition.This issue is often caused either by a defective key, bad shifter module, a failed Electronic Ignition Switch (EIS) also known as the EIS-EZS or a bad steering lock module (ESL). This problem can affect various Mercedes-Benz models including E-Class, S-Class, C-Class, CLK-Class, ML-Class, SL-Class, etc.
Benz EIS Trouble is a common trouble in below Benz vehicle models:
Before 2004:
W220:S280,S320,S350,S500,S600
Before 2002:
C200,C280,E240,E280,E320 and SLK series vehicle model with the EIS trouble.
Benz W220 EIS models:
2205450008 2155450208
2155450308 2155450408 2155450508
2155450608 2155450808 2155450908 and so on
The EIS models are frequently on again off again,include 2155450208,2155450408,2155450608.
Based on past repair experience,it most likely caused by CPU instability.And this EIS trouble can be solved by replacing 1J35D and 4J74Y chip.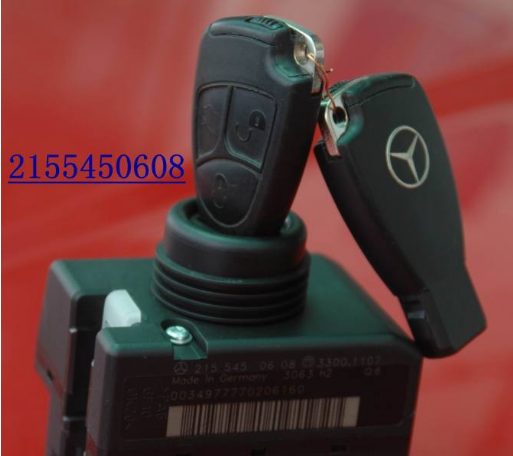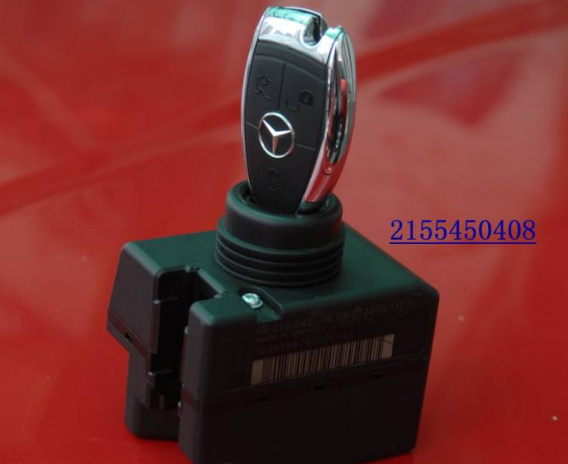 Model 2155450408 EIS common fault and solution:
Insert the key into EIS,turn the ignition normally,but can not start the car and remote malfunction.This situation most likely that the CPU 1J35D or 4J74Y data damaged.And this problem can be solved by modifying chip data or replacing the CPU.
Model 2205450008 and 2155450308:
They are firsr gen EIS of W220,equipped with two Motorola chip:1D69J and 0D69J.As the use of CPU long aging,it will result in gateway running all the time can not fall asleep and data lost.If 1D69J and 0D69J are damaged,it hardly to find replacement,but to replace whole EIS by 2155450608 or 2155450808
New 2155450808 and 2155450908 EIS:
They are new version updated,the CPU 1L85D and 3L40K can work steadily.But I found a trouble,the EIS,ECU and ESL will renew passwork normally when you starting car,but the EIS equipped with 1L85D and 3L40K will never change the code.All S-series,E-series,C-series equipped with 9S12 have this problem.
The other problem of 2155450808 and 2155450908 is electric leakage symptom.Maybe you will found it is difficult to start the car after parking your car whole day.It is caused by CPU instability,the gateway running all the time can't switch to asleep mode,and EIS gateway can not be off when EIS have been turned off.All CPU are running,so it will lead to electric leakage symptom.Many workshop don't understand the reason,the just add switch near the battery,and it is inconvenient for owner to operate.The solution recommended is to replace 1L85D and 3L40K chip.
So much for the theoretical knowledge,now i share a real Benz EIS repair case:
Vehicle model:BENZ W220 S350
Last year,a benz W220 S350 owner parked this car at negative two-story basement park,but he could not start the vehicle next day morning.The remote function didn't work,and he believed the key battery had run out of power,so he open the door by mechanical key,but burglar alarm ringing and he could not start the engine.Finally,he called local dealers to solve this problem.The technicians found the it was caused by EIS error.But the car,parking at negative two-story basement park could not be towed out to garage.So the technicians should to get solution to start the vehicle which EIS damaged.
Emergency measure for EIS error:
Technicians remove the EIS,then disassemble the EIS cover.The EIS model is 2155450608 with 4J74Y(some vehicle model is 1J350D).Connect the two connectors to EIS which you disconnected when removing EIS.Use lighter to heat the CPU(4J74Y) about 3 seconds(Be careful,do not damage the CPU),then you will sound "crack",it means that EIS running again,be quick to start the car and drive out of basement park.
This is a emergency measure to start your car.When he drove his car to garage and park about half hour,the can can not start again.After then,technician heat the CPU 4J74Y and 1J35D one by one to check which was damaged,then replace new one,the problem will be solved.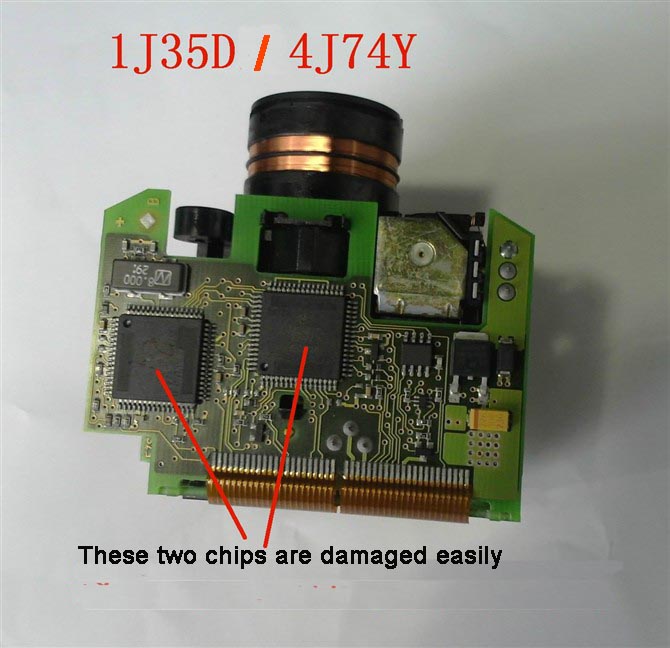 Note:Use EIS test key to inset into ignition to judge EIS running state.If you find the indicating off,it mean the EIS can not work correctly,then start next step.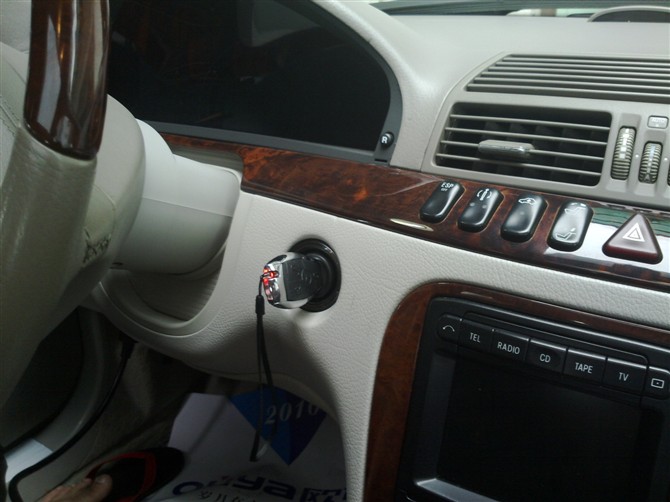 What Reasons Caused Benz EIS Trouble?
Base on many years repair experience,this benz EIS trouble often appear at winter,especially when the temperature drops sharply,many Benz owners found they can not start their car.The reason result in EIS trouble is epoxy resins packaging flaw inside the EIS CPU.They have a certain durable years,the probability of CUP damaged is depend on EIS work time,the longer use the bigger fault probability.
Heat makes something expand and cold makes it contract,the structure of epoxy resins packaging flaw inside the EIS CPU will be changed by this physical property,and influence CPU working,lead EIS work incorrectly.
Recently,I found this EIS trouble also appear in burning hot day,because some owners like to turn the AC to lowest temperature,it will also result in EIS trouble.
Solution of EIS (2155450608) on again off again:
Remove the 4J74Y CPU from EIS PCB by heat gun (about 350 degree centigrade).Then use HC908 programmer(or any other working programmer) to read out all EEPROM and Flash data,then save them at you laptop.Then write all EEPROM and Flash data into a new 4J74Y chip,weld the new 4J74Y chip back on EIS PCB.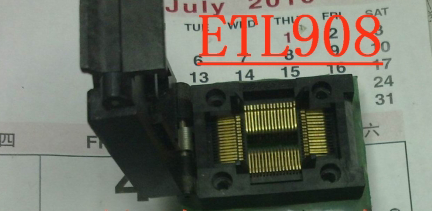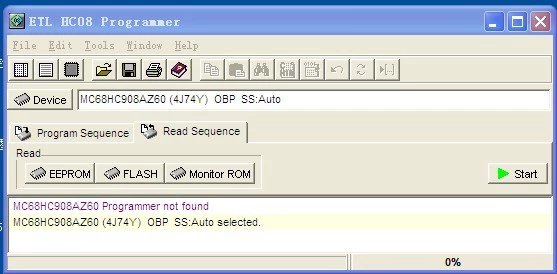 That is all,thank you for you reading!Any feedback,please enter to below comment!
(Visited 650 times, 1 visits today)