Here is a step by step guide on how to use Scania XCOM to program E2 parameter configuration data into ECU.
Related Contents:
Scania XCOM V2.30 V2.27 Dongle Emulator Free Download
How to Install Scania XCOM V2.30 Diagnostic Software
Procedures:
1) Connect to CAN (see use case "Connect to CAN")
2) Open the Configuration form for the ECU that is to be programmed. This is done either by expanding the ECU node in explorer tree and double clicking on the "Configuration" function/data node or by selecting the menu choice ECUs->(the EcuName)->Configuration. The Configuration form is displayed.
3) Go to the "File" tab.

4) Load the XCOM E2 xml file that contains configuration data for the ECU by clicking the "Load…" button. (This can take some seconds.)
5) Push the "Program!" button in the "File" tab to program the ECU. A confirm dialog will appear: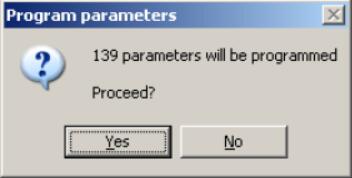 Press "Yes" to confirm that the ECUs parameters is to be programmed.
6) A new dialog is displayed to query if VIN shall be copied from COO to the ECU that will be programmed.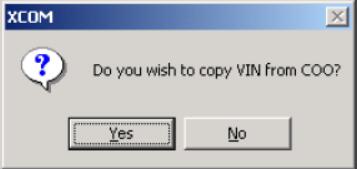 Press "Yes" to confirm (you must be connected to a COO in order for it to work) or "No" to skip this operation.
7) The parameters that were not successfully programmed from file will be marked with red, those that were programmed successfully will be marked green. Parameters that did not exist in the file are marked yellow.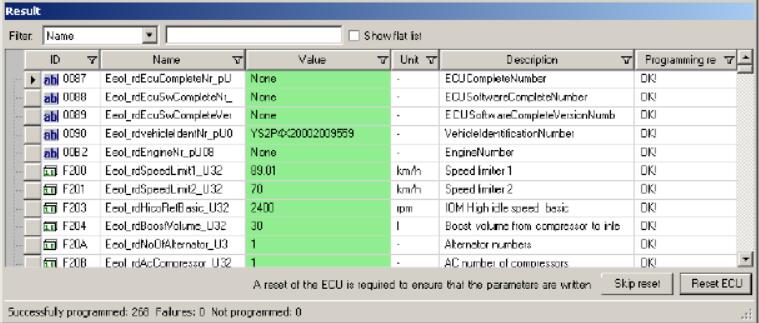 8) To complete programming:
If all parameters are OK, press "reset ECU"to complete the programming.
If there are red or yellow parameters, press "skip reset"and correct those parameters in the ECU tab:

And press "program!".
9) The sequence is now complete.
(Visited 152 times, 1 visits today)