This mini post show the procedures on how to use immo killer to disable BMW 93C46 immo off.
What You Need?
IMMO Killer 1.10 Pin Code Calculator Download
Procedures:
Before using immo killer,you need to use programmer software to read out BMW immo data file And save the data file on your computer.
Now run immo killer software,select brand "BMW"
And select Model "Repair ECU-318 TDS-Bosch 93C46 (Remove Immo)"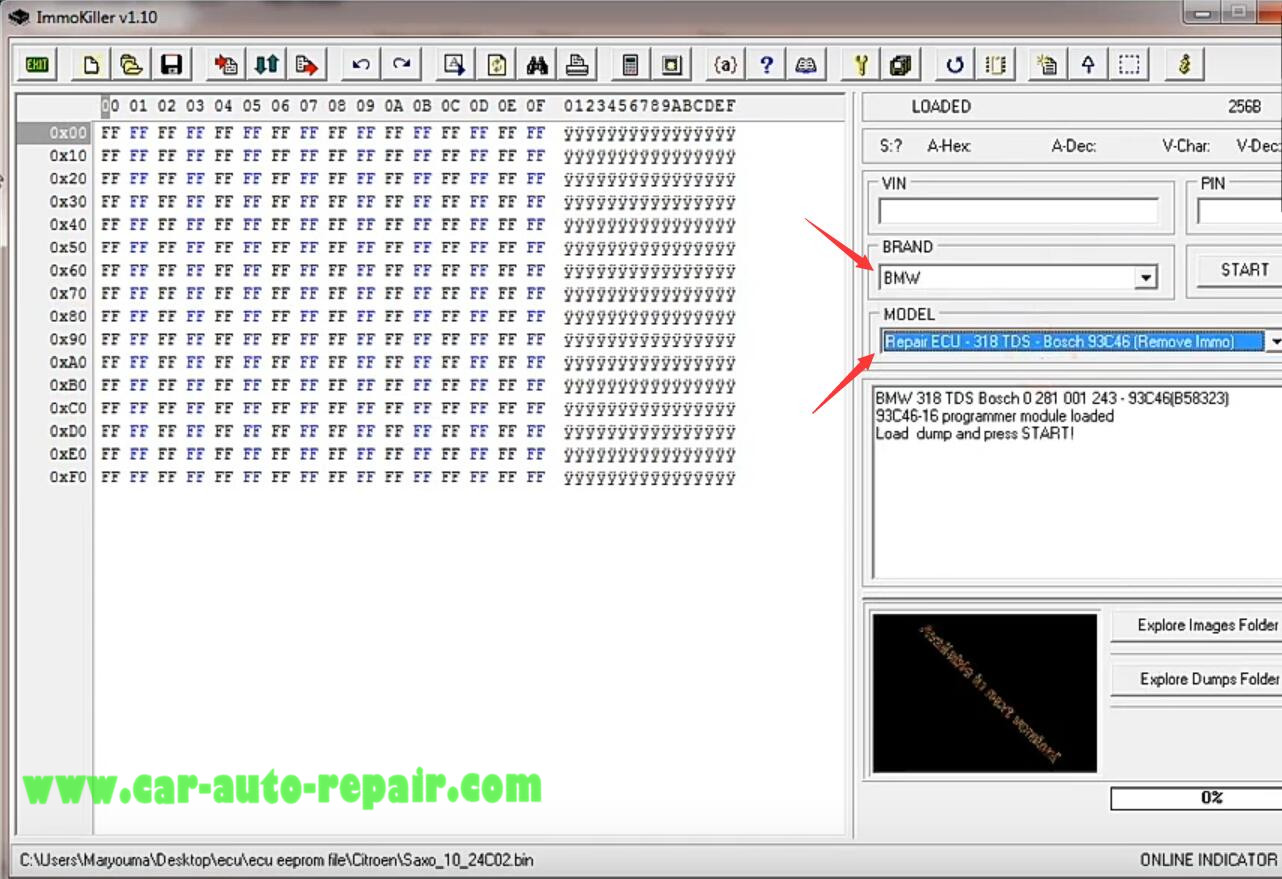 Click "Open" on menu bar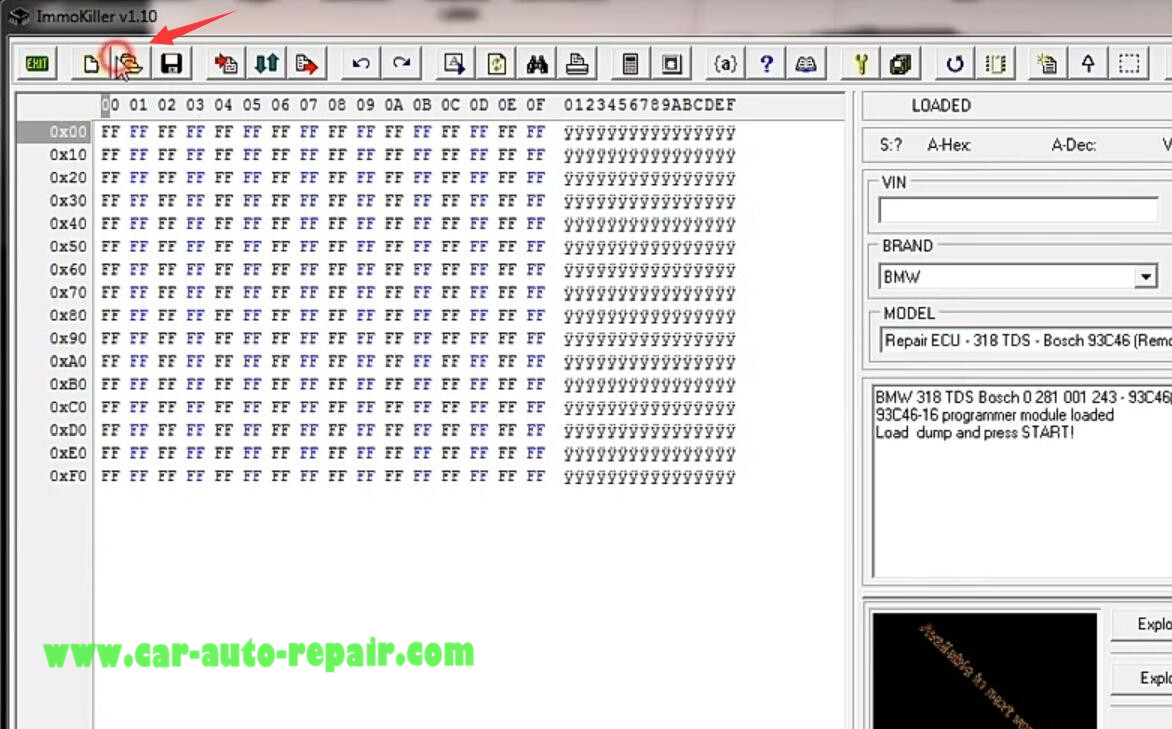 Select the BMW 93C46 bin file you read out before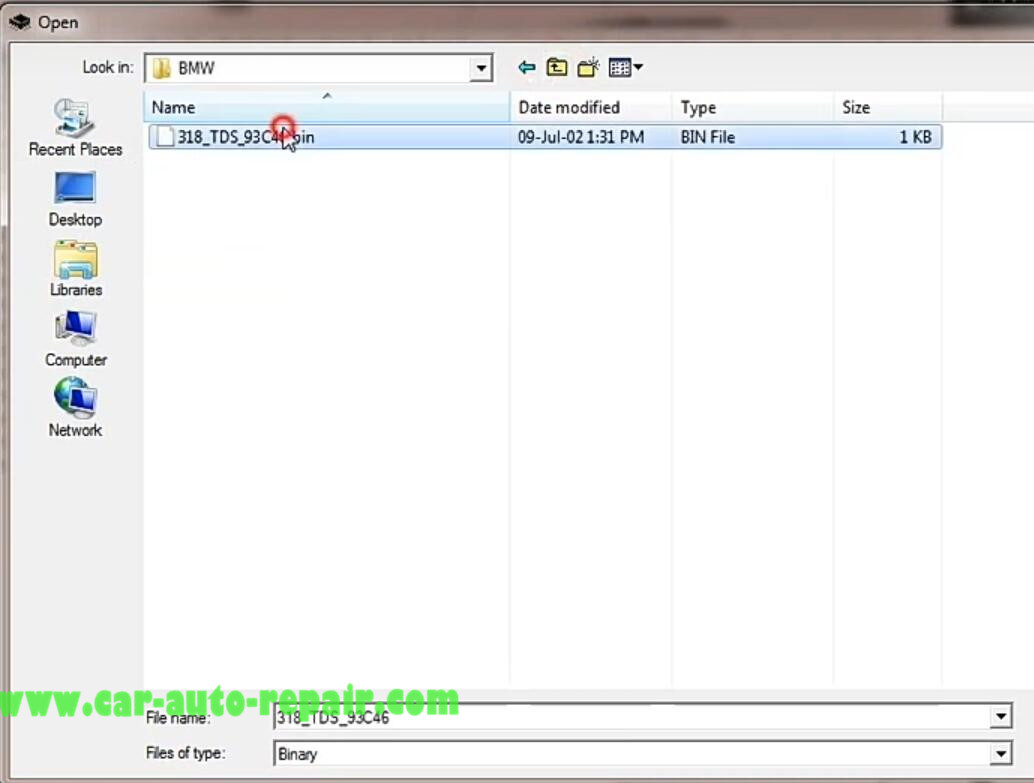 Click "Start" button
Now it will show you the massage:immo removed Save file before quit!
And click "Save" button on menu bar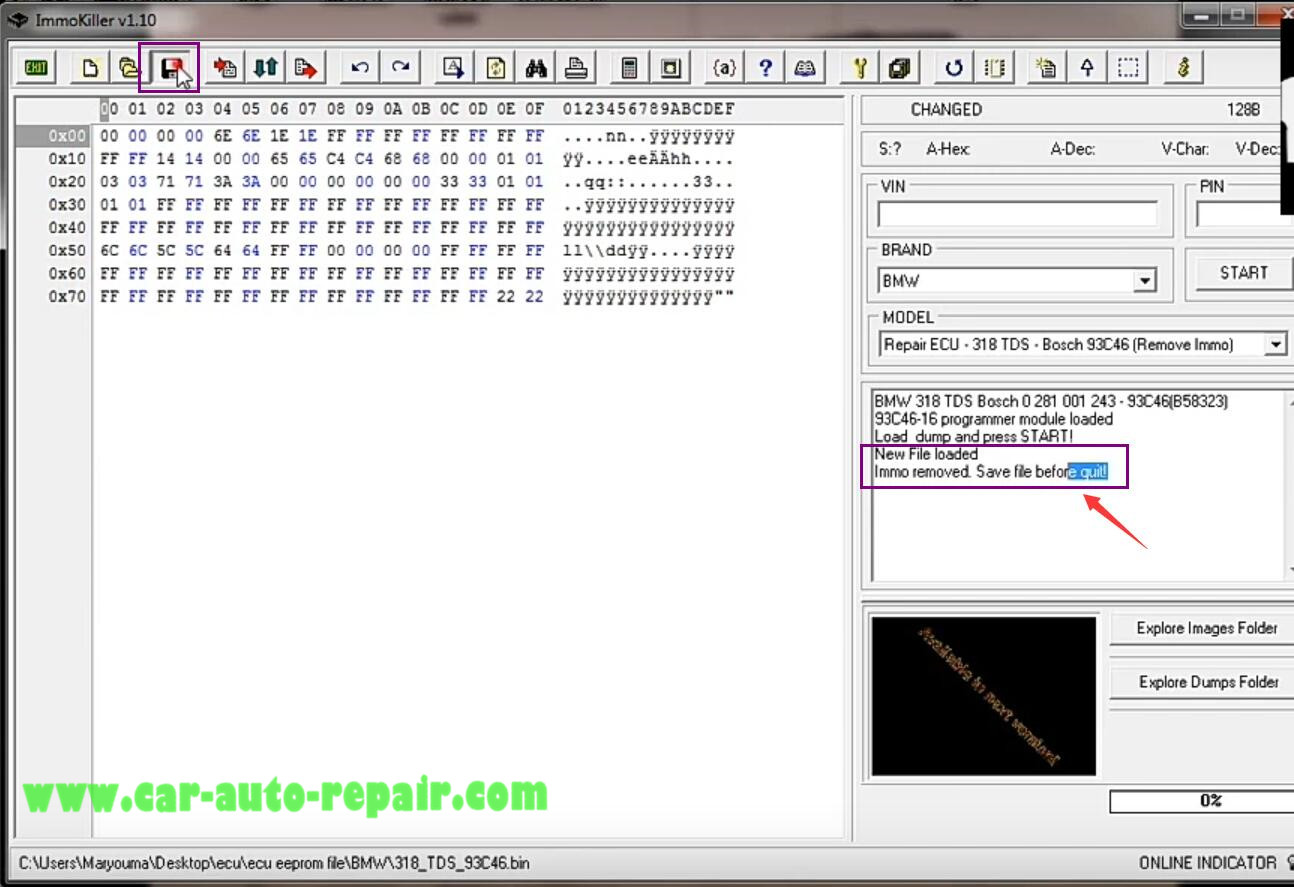 Name the immo off file,and save it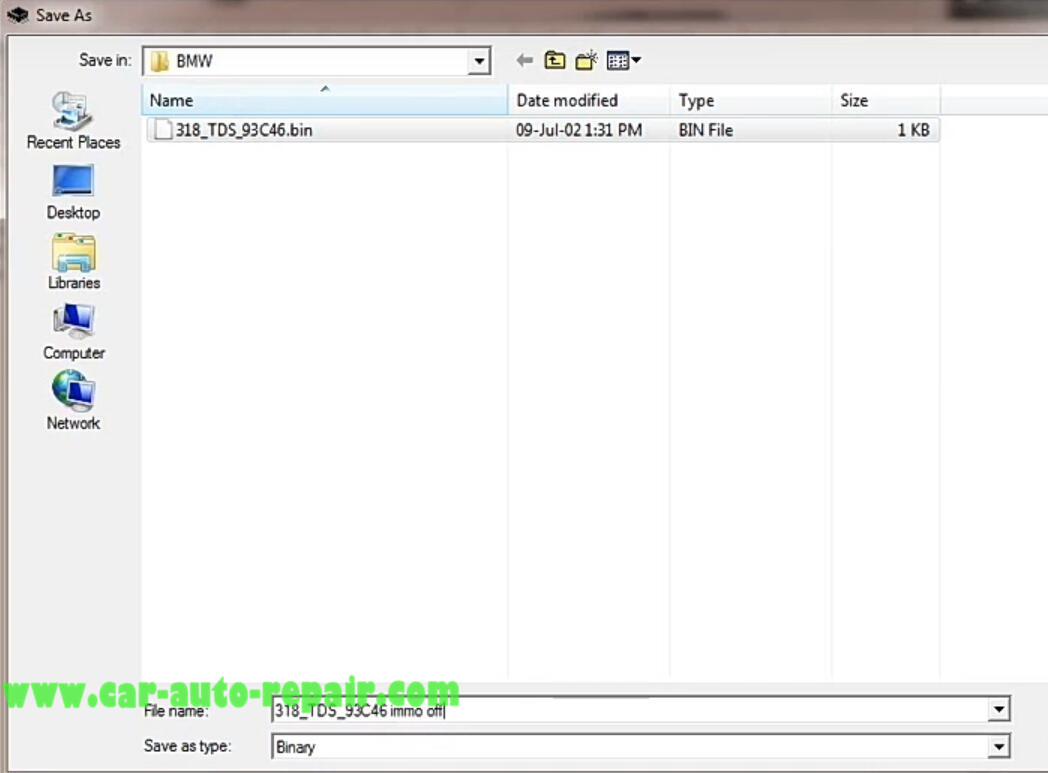 Now you need use programmer to write the immo off data file back.
(Visited 164 times, 2 visits today)